England defeat India on Day 5 of Lord's Test
India had a tough task at hand on Monday. The English bowlers ensured that no room was given to squeeze a draw out as they bowled the visitors out with 196 runs still left to get. A look at the final day's play (AFP and AP images)
India had a tough task at hand on Monday. The English bowlers ensured that no room was given to squeeze a draw out as they bowled the visitors out with 196 runs still left to get. A look at the final day's play (AFP and AP images)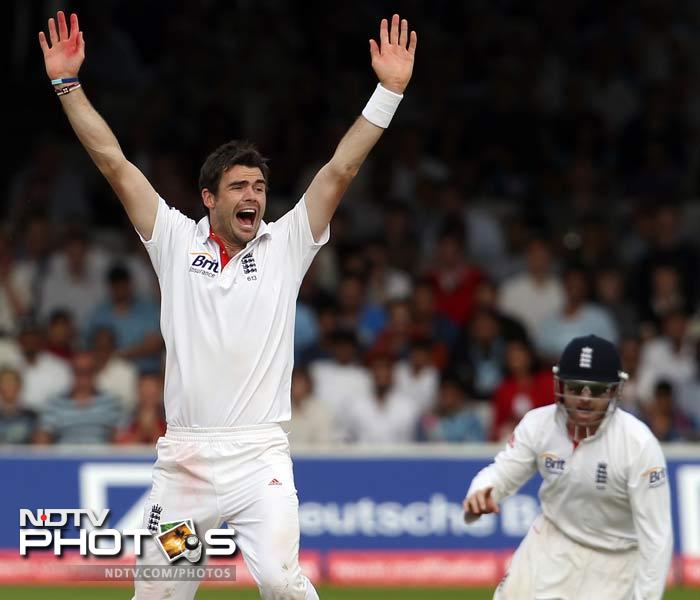 It was James Anderson who began what England had in mind. Wickets. He removed Rahul Dravid (34) to strike the first blow of the day.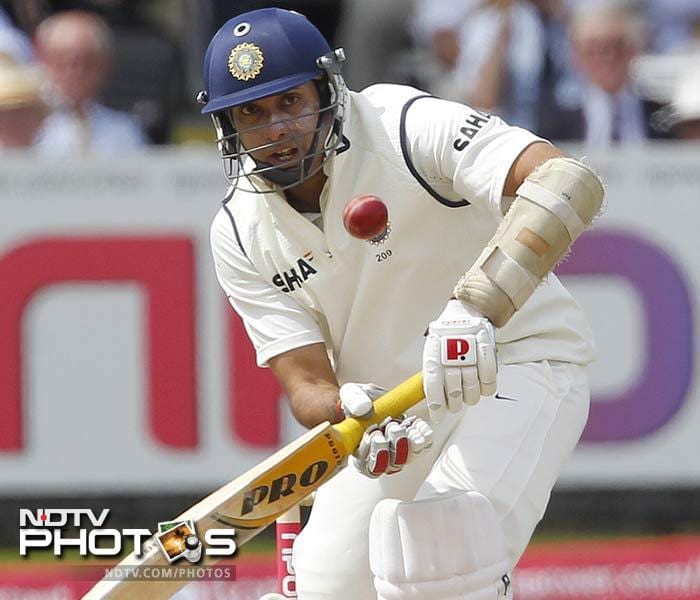 VVS Laxman anchored himself on the other end and brought up his half-century. He looked to take the attack to the hosts with his resilient batting.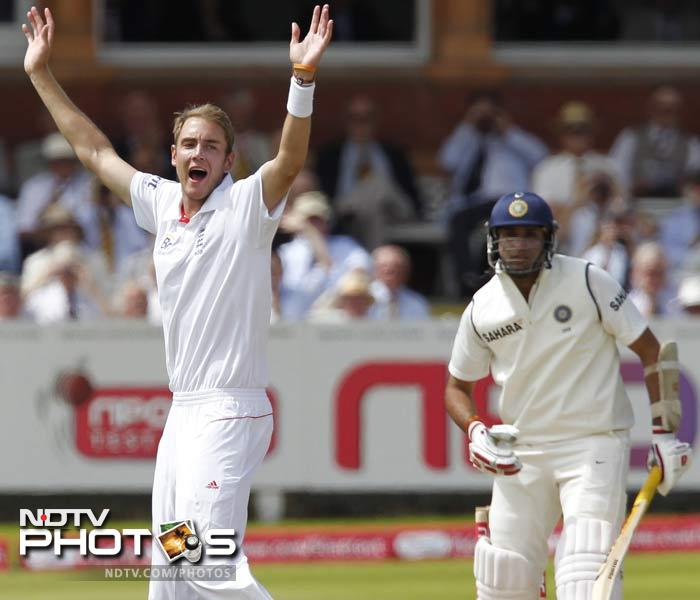 Stuart Broad kept the pressure up from the other end but it was Anderson who returned to remove Laxman from the middle.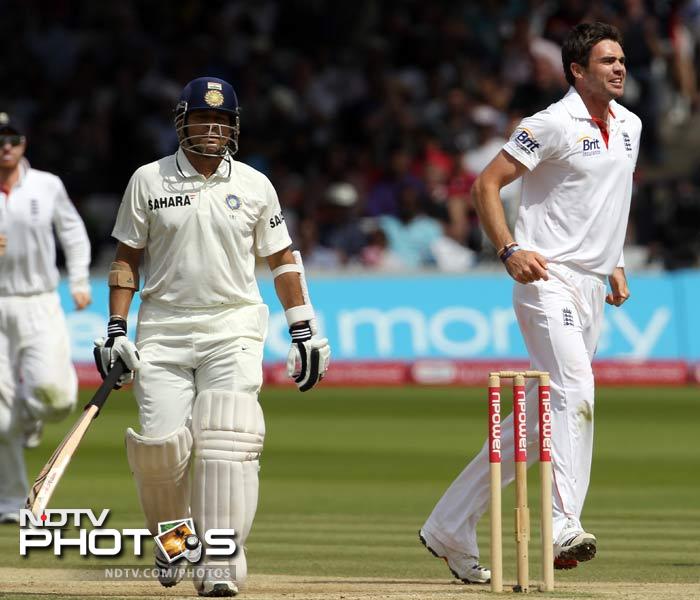 Even Sachin Tendulkar himself could not end the magic that Anderson was weaving with his pace and fell prey to him on a personal score of 12.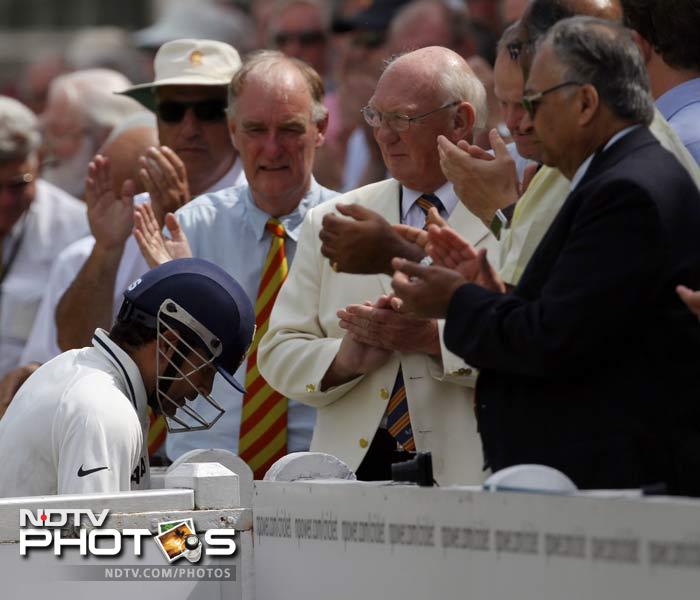 The dream of his 100th international century at Lord's ended but Tendulkar got another round of applause from the spectators here.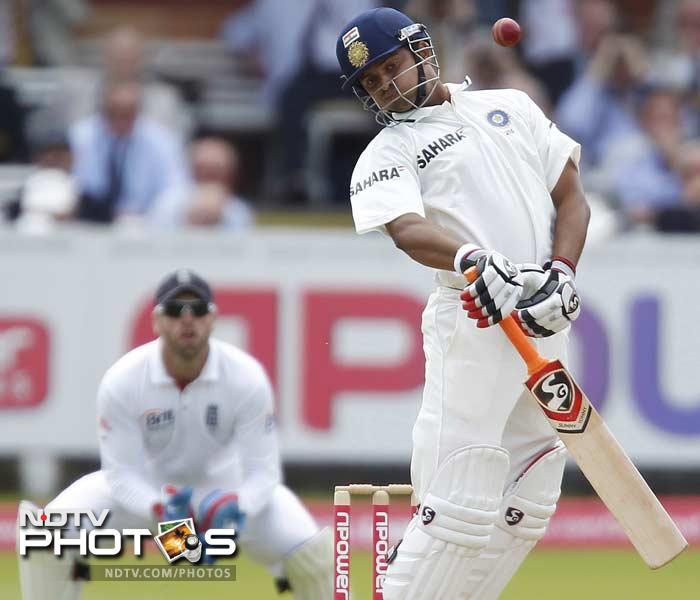 Suresh Raina scored 78 to resist the English bowlers but with wickets tumbling all around him, the eventuality soon became evident.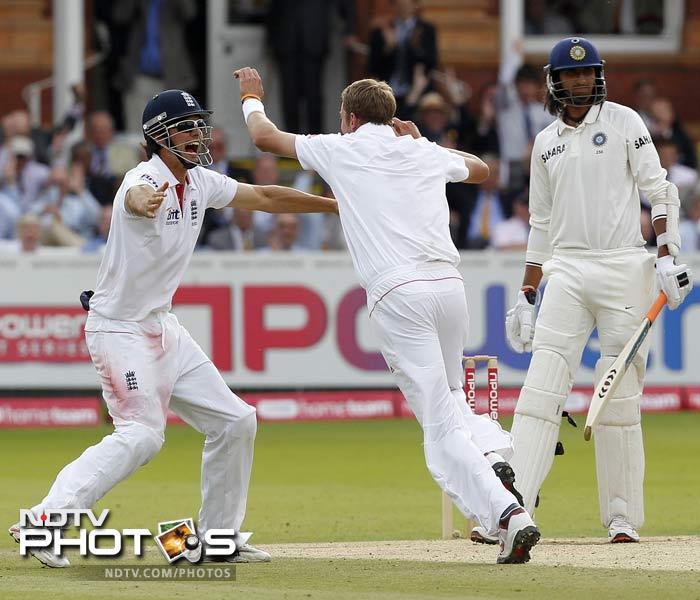 Broad made the last Indian wicket his when he removed Ishant Sharma to finish the innings with three wickets to his credit and a historic win over the World Champions for his side.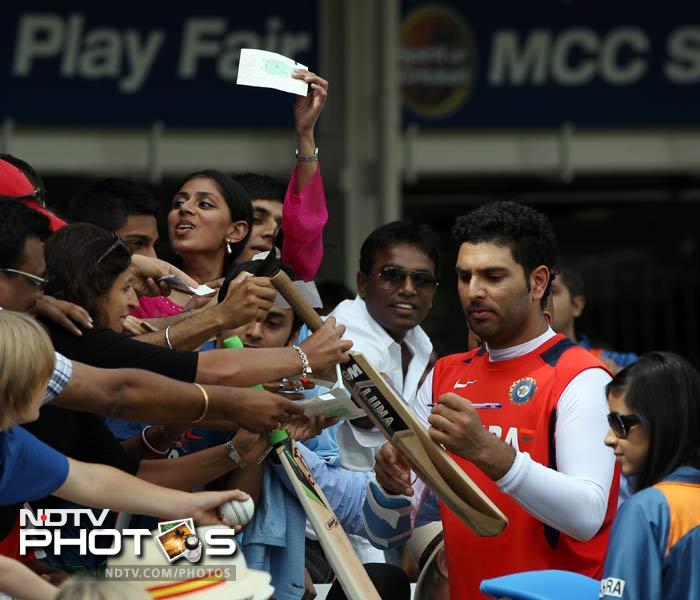 The loss meant that the Indians could do very little apart from a few opting to oblige spectators by signing autographs.