4th Test: England vs India, Day 3
Rain poured heavy in London on Saturday, so did runs for England and wickets against India. A look at the day's play. (AFP and AP images)
Rain poured heavy in London on Saturday, so did runs for England and wickets against India. A look at the day's play. (AFP and AP images)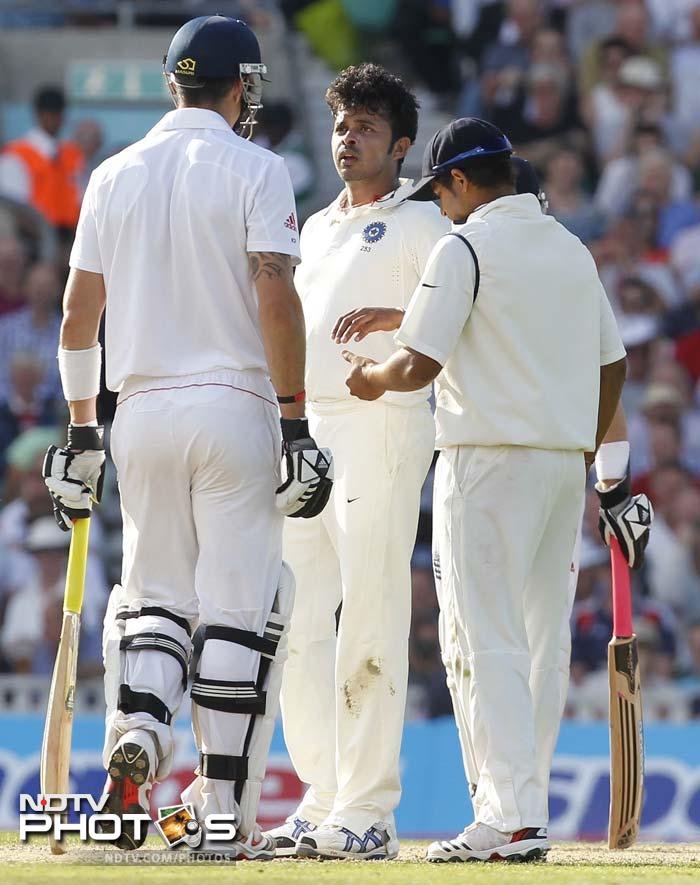 The first blood was drawn by S Sreesanth as the day's play began. He removed James Anderson from the crease and bid him farewell with a fierce stare.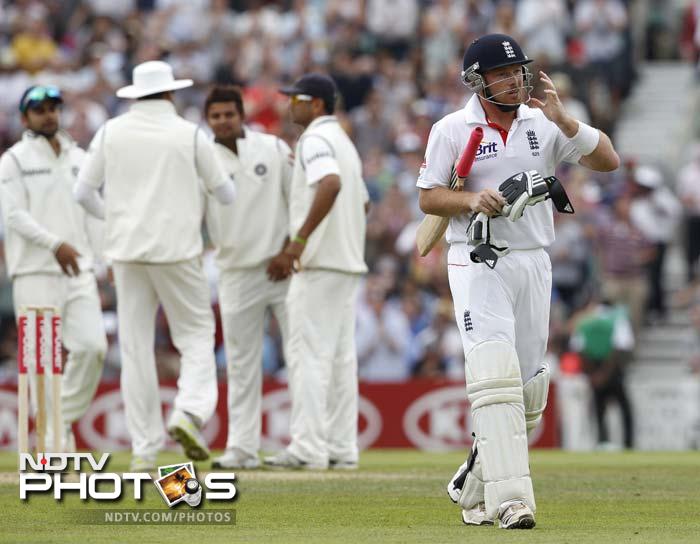 Ian Bell was the man to watch out for as he slammed a double-century before evetually being dismissed by Suresh Raina on 235. The damage however, had already been done.
The opening session ended with England on 591 for 6. The post-lunch session however could not resume for several hours due to heavy showers and the hosts decided to declare the innings.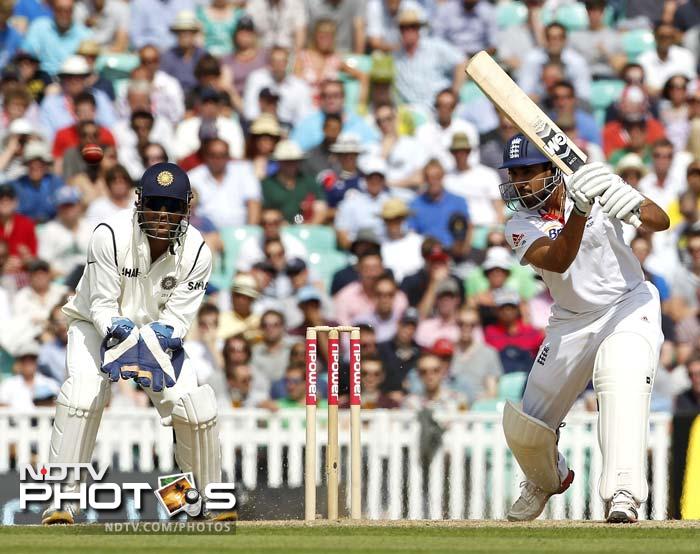 There were some innings of worth from England before the break as Bopara remained unbeaten on 44.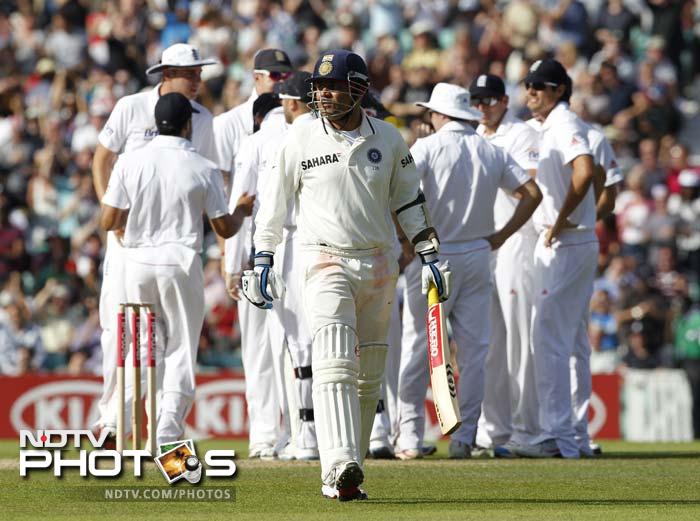 In reply though, there was hardly any fight from the Indian batsman. Virender Sehwag came in to open with Rahul Dravid as Gambhir suffered from a concussion. He was sent back by James Anderson soon after.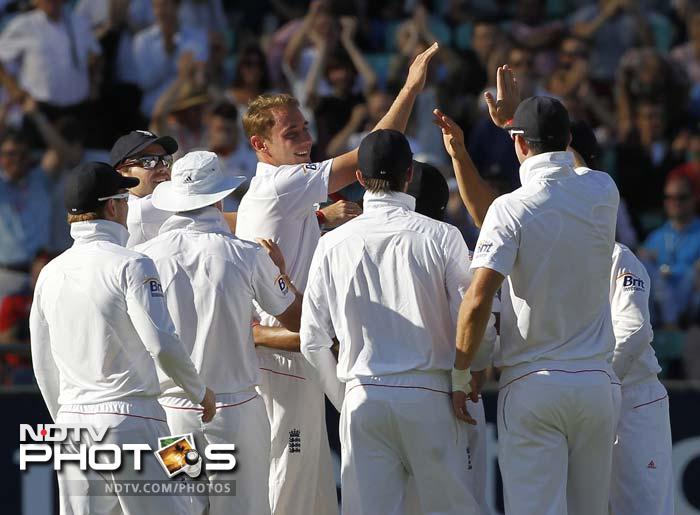 Stuart Broad came in with intent and scalped the wicket of VVS Laxman with India now struggling to build a foundation.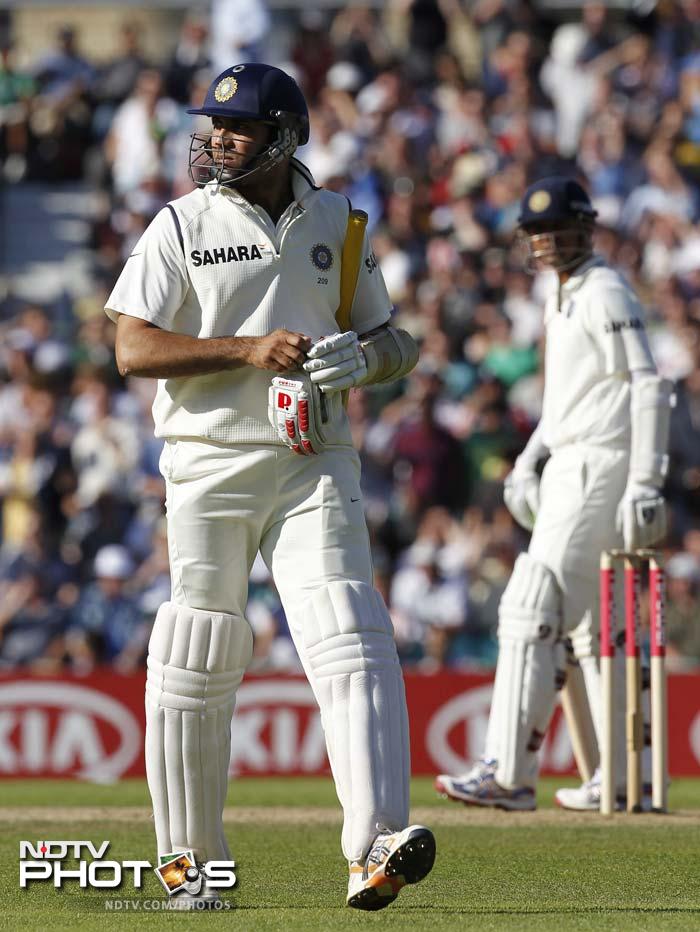 All that VVS Laxman could manage from his innings here was 2 runs from 7 deliveries.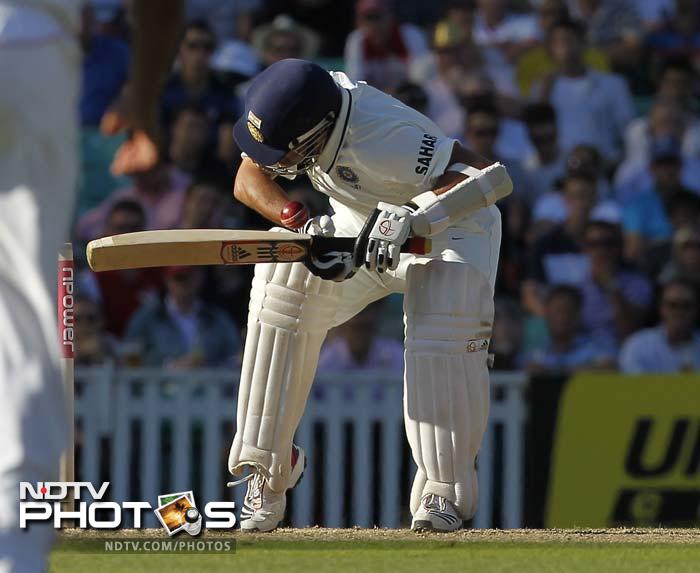 Sachin Tendulkar was not spared either as he was peppered by short deliveries before being removed by Swann on 23.
Swann returned to remove Suresh Raina and Ishant Sharma to set India down 5 wickets at stumps.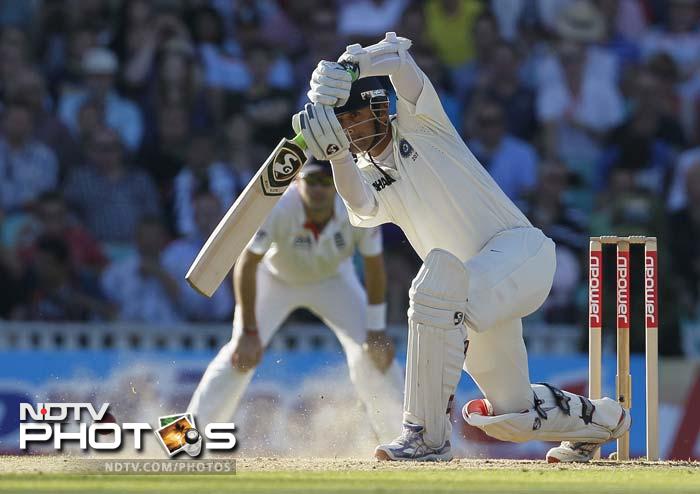 Dravid was the only pillar left standing for the visitors and he will resume proceedings with MS Dhoni on Sunday. India will resume at 103/5.