A look at the best cricketing moments of Sachin Tendulkar.
100th international ton: Records have been mere skipping stones for Sachin but this one was beyond the grasp of cricket experts. Years ago, predictions of this record were laughed off and ridiculed but on March 16 2012, it became a reality.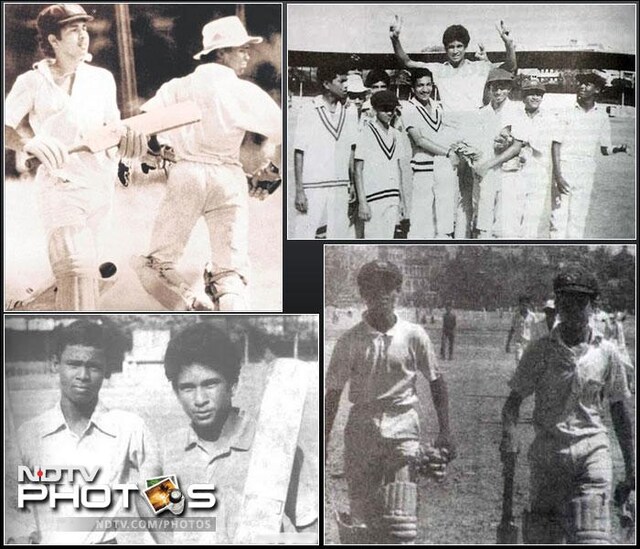 Triumphs at school: Sachin Tendulkar's first shot to fame came when he - alongside his partner Vinod Kambli - scored a massive 664 runs together in a Lord Harris Shield inter-school game against the Xaviers school. Sachin scored an unbeaten 326, enough to lay the platform for the greatest batsman India has ever produced.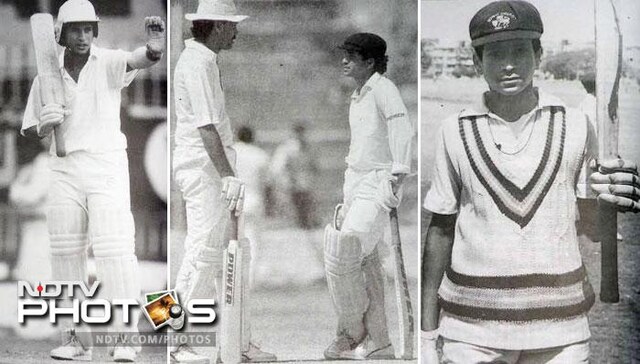 First class, truly: Sachin Tendulkar became the youngest cricketer to score a century on his first-class debut on December 11, 1988 when he scored 100 not out. Sachin went on to finish the season as Bombay's leading run scorer. He is the only Indian player to score a century in his Ranji Trophy, Duleep Trophy and Irani Trophy debuts.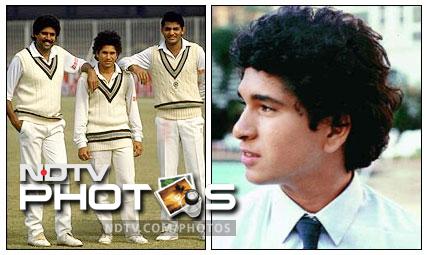 Test debut: At the age of 16, most cricketers dream of representing their states. But in an Indian side still basking in the glory of 1983, Sachin Tendulkar found a spot as a middle order batsman for his efforts in first class cricket.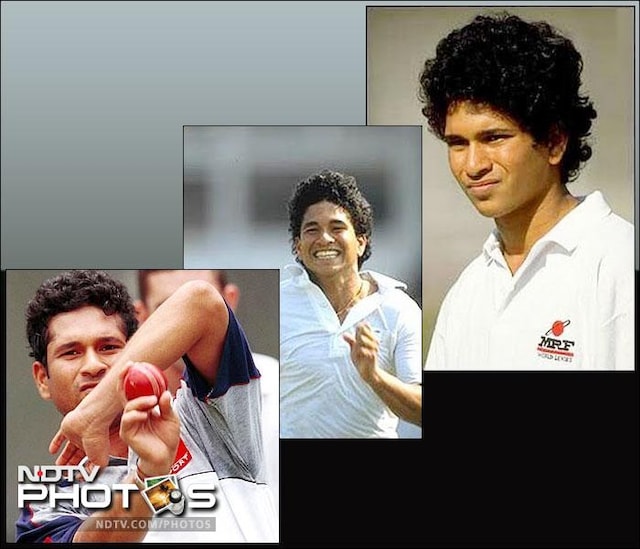 The magic at Sharjah: The 1998 season saw Sachin rise from being a prominent member in the Indian cricket team to being the center of attention up front. At Sharjah, he guided India to the final of the Coca-Cola Cup and then helped them clinch it by a 131-ball 136 against Australia.
5/32 vs Australia: Most of Sachin Tendulkar's magic moments have come with the bat but his unpredictable yet purposeful bowling can prove to be quite a menace for batsmen around the world. In a 1998 ODI, Australia were 203/3 in 31 overs in pursuit of a 310-run target when Sachin came on and dismissed five batsmen for just 32 runs. India went on to win the match by 41 runs.
Century after father's death: The sad demise of his father forced Sachin Tendulkar to head back to Mumbai during the 1999 World Cup. During a tough spell, Sachin provided the best tribute he could: he returned to the tournament and scored a century against Kenya at Bristol. He took off the helmet, looked to the heavens, which said it all.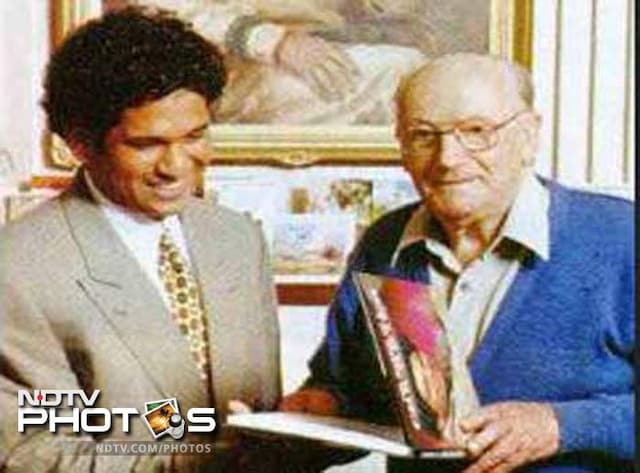 Meeting the Don and the comparison: Appreciation has never been scarce for Sachin Tendulkar but nothing can be matched with the comparison with the greatest the game has ever seen: Don Bradman. The man who finished his career with a near 100-run average, himself verified the similarity, saying that Sachin's playing style reminded him of his own batting.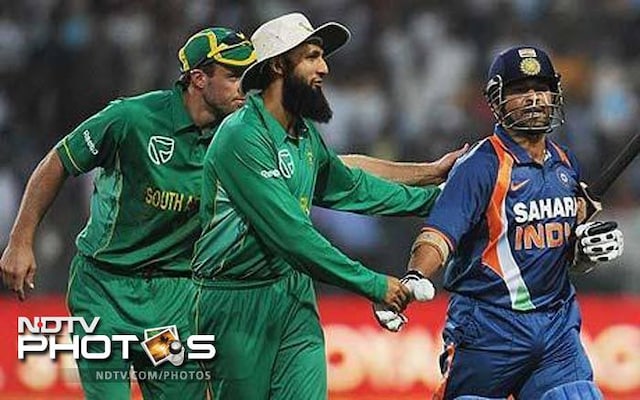 Double century against South Africa: Sachin Tendulkar's career has been one focused on defying all odds and the master blaster proved once again why he was still the bowlers' worst nightmare when he scored 200 against South Africa, one of the most feared attacks in the world.
World Cup triumph: The World Cup seemed to be the ultimate goal in Sachin Tendulkar's career. Despite a near-two decade career which had accomplished almost every record in the book, the coveted trophy had eluded the master blaster five times before he finally captured it in 2011.