Sachin, Anjali at Melbourne airport
Master blaster Sachin Tendulkar was spotted with wife Anjali at the Melbourne airport before Team India's departure to Sydney for the second Test. (PTI Photo)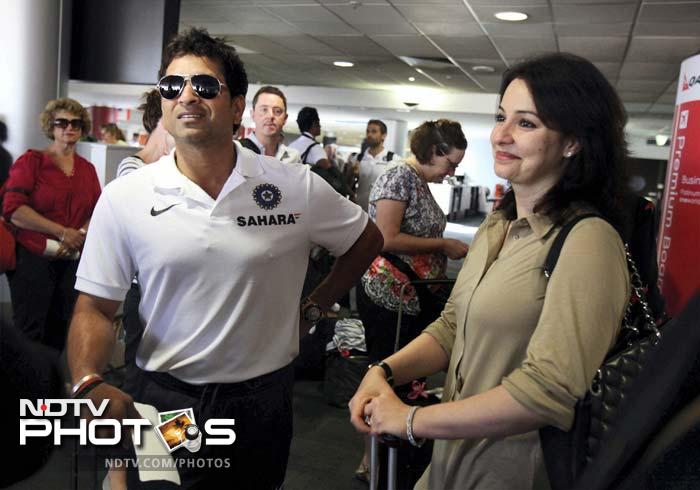 Master blaster Sachin Tendulkar was spotted with wife Anjali at the Melbourne airport before Team India's departure to Sydney for the second Test. (PTI Photo)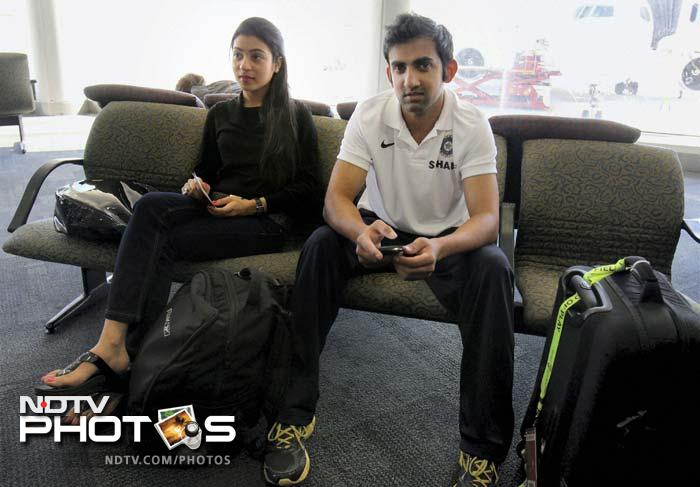 Opener Gautam Gambhir with wife Natasha at the Melbourne airport. (PTI Photo)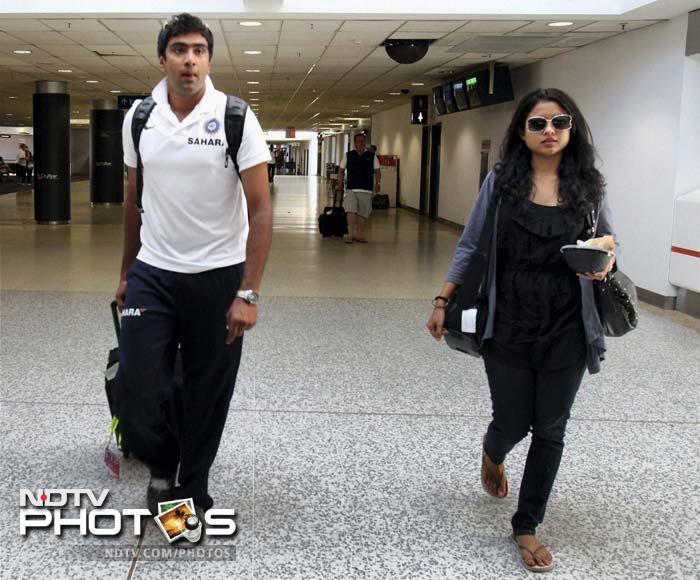 Spinner Ravichandran Ashwin with wife Preethi at the Melbourne airport. (PTI Photo)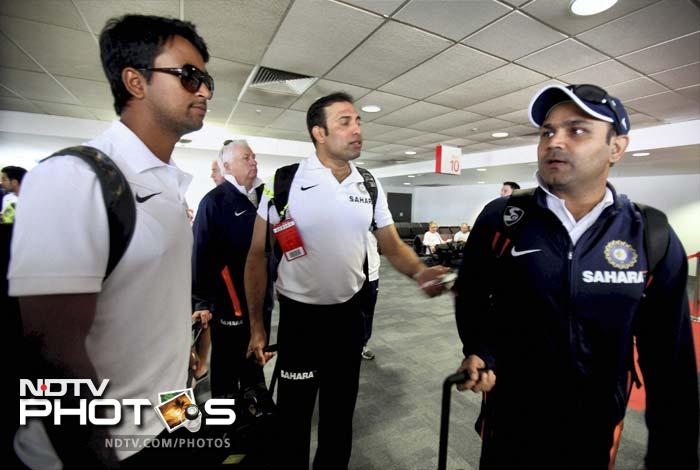 Virender Sehwag (R), VVS Laxman (2nd R), coach Duncan Fletcher (2nd L) and Pragyan Ojha (L) at the Melbourne airport. (PTI Photo)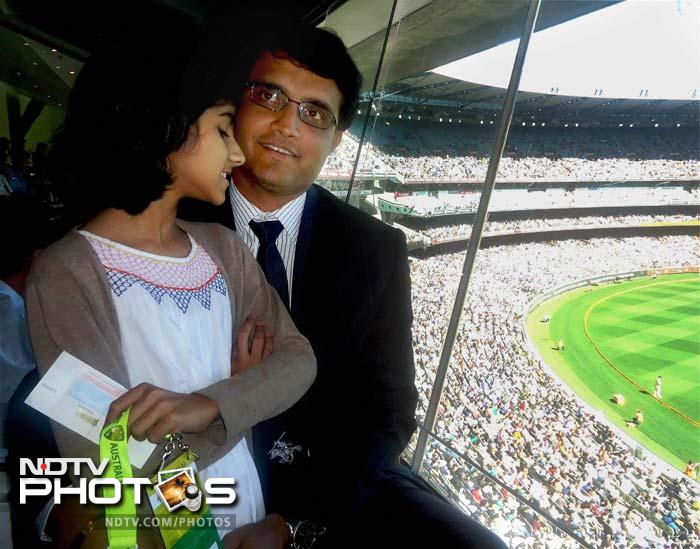 Sourav Ganguly, who is in Australia as a commentator, with his daughter Sana during the first Test between India and Australia in Melbourne. (PTI Photo)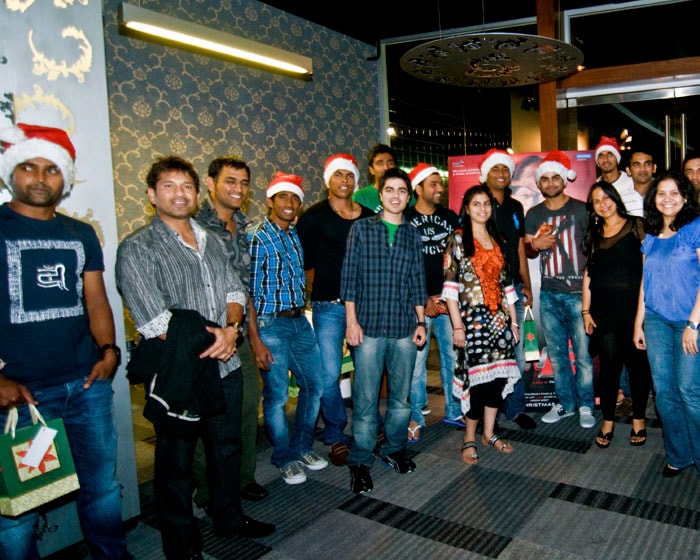 The Indian cricket team was a happy bunch taking a break on their Australia tour. The players, including captain MS Dhoni and Sachin Tendulkar, watched Shah Rukh Khan's latest release, Don 2.
(From L-R) Ishant Sharma, Virat Kohli, Pragyan Ojha and Rohit Sharma at the Don 2 screening.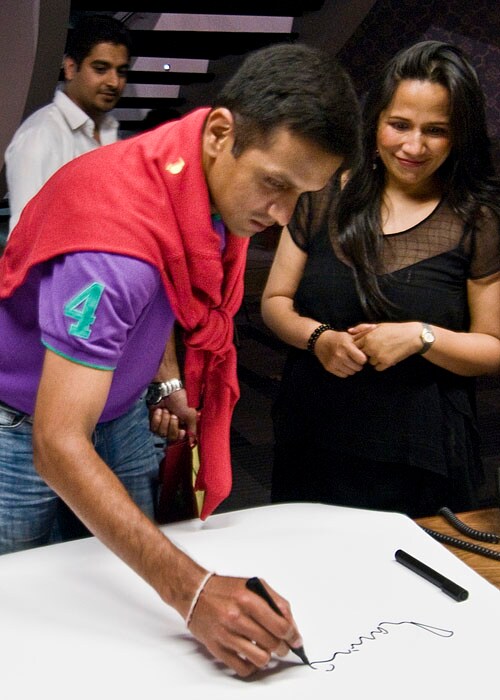 Rahul Dravid signs an autograph after the screening.
Sachin Tendulkar's wife Anjali (L) with daughter Sarah (R) on Christmas eve before the Boxing Day Test against Australia in Melbourne. (PTI Photo)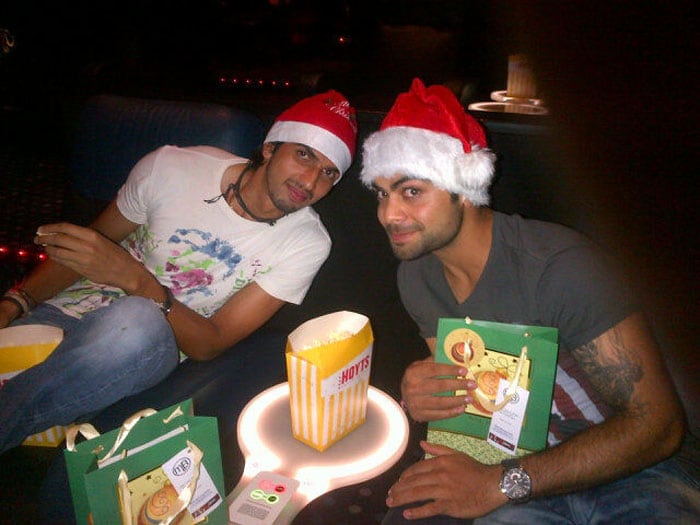 Virat Kohli posted this pic with Ishant Sharma on Christmas on Twitter. "the delhi santas ! Haha," he tweeted.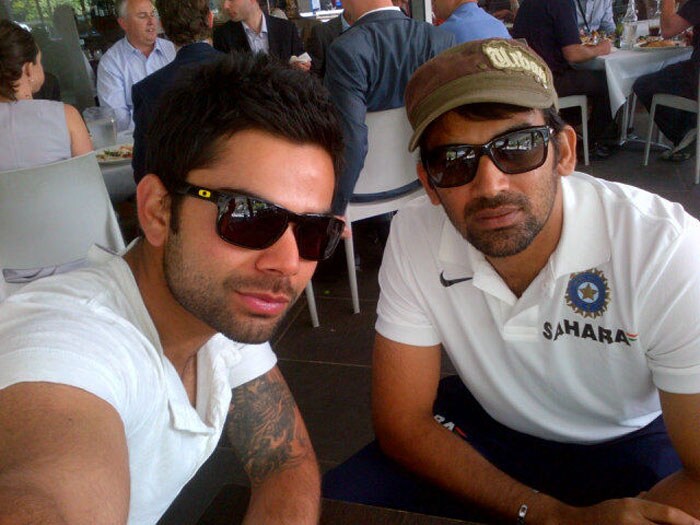 Virat Kohli posted this pic with Zaheer Khan on Twitter. "Out for lunch on a brilliant sunny day with mr.khan :) lovin the aussie weather."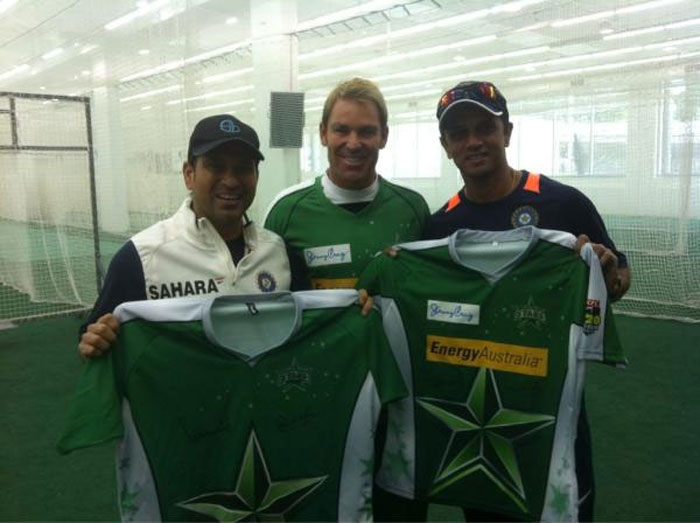 Former Australia spinner Shane Warne posted an image of his meeting with Sachin Tendulkar and Rahul Dravid before the start of the Boxing Day Test in Melbourne.