Players get 'street smart' in Melbourne
Indians were out in all their glory as fans in Melbourne got a taste of cricket, days before the much awaited Boxing Day clash. To give the visitors company were members of the Australia team as well. A look. (AFP images)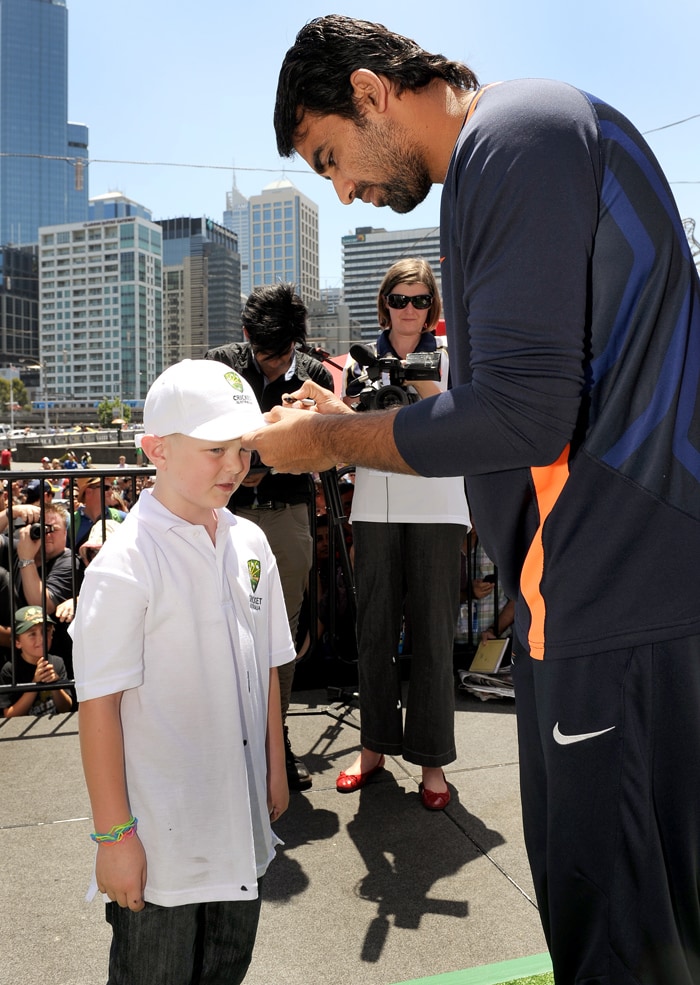 Indians were out in all their glory as fans in Melbourne got a taste of cricket, days before the much awaited Boxing Day clash. To give the visitors company were members of the Australia team as well. A look. (AFP images)
Zaheer Khan gave a demonstration of his bowling skills to fans here. The spearhead of Indian pace arsenal, fans showed Khan is well loved by them here in return.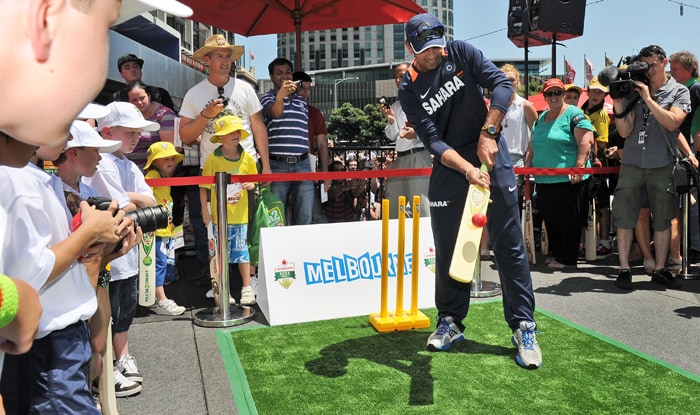 Rahul Dravid was also present and he showed what Zak can do with the ball, he can do and possibly do better, with the bat.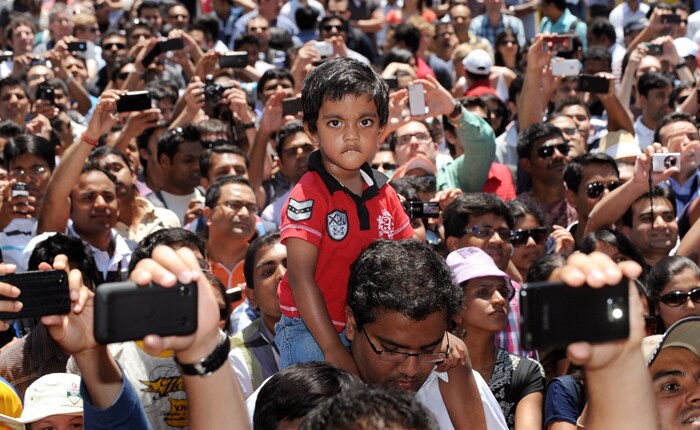 The venue may have been Melbourne but casual estimates showed that Indians were in larger number than the locals.
Cricket enthusiasts and star-gazers cheered every move that the cricketers made, sending decibel levels to an all-time high.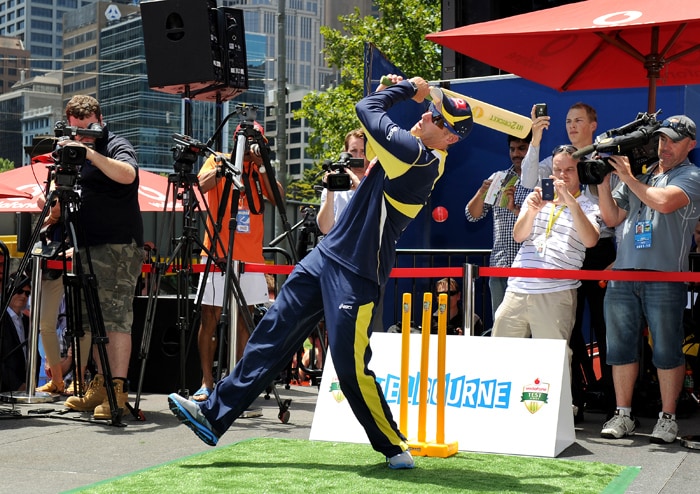 For the Aussies, skipper Michael Clarke and Michael Hussey (in pic) were present and the two showed with their lofty shots that their team cannot be called fainter shadows of their glorious past.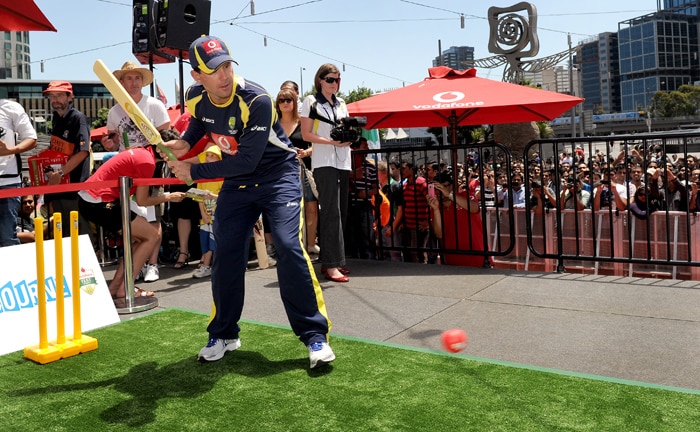 Although fun and games was the objective of the public event, Ricky Ponting is seen here perhaps trying still, to extract more practice.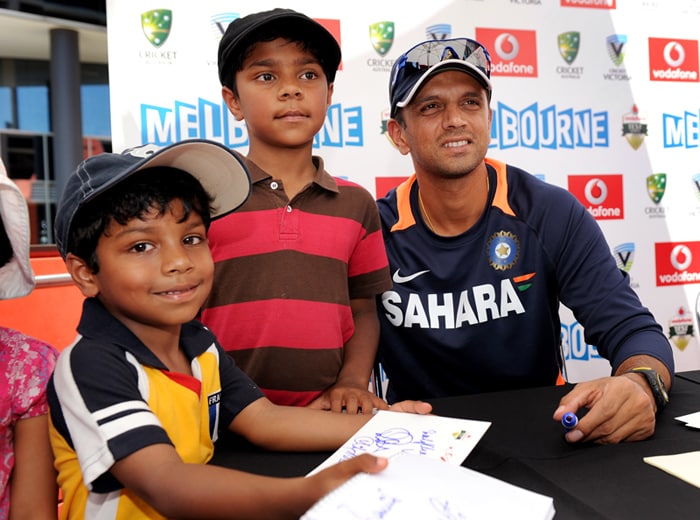 And what is a public event if there is not some interaction. Young fans are seen here posing with the Wall himself.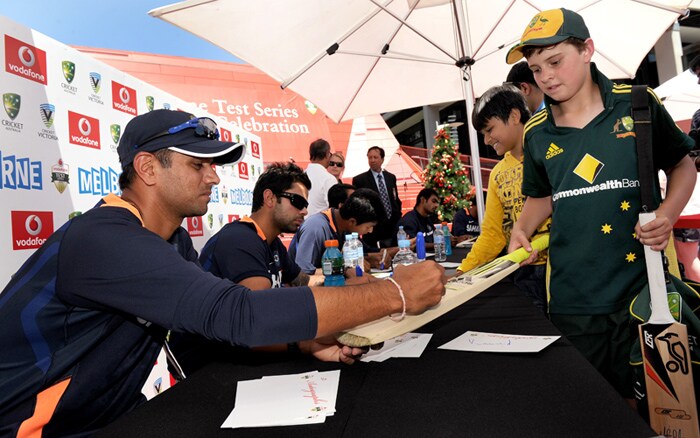 Dravid was getting attention from the Australian fans as well as scores lined up to get him on ink.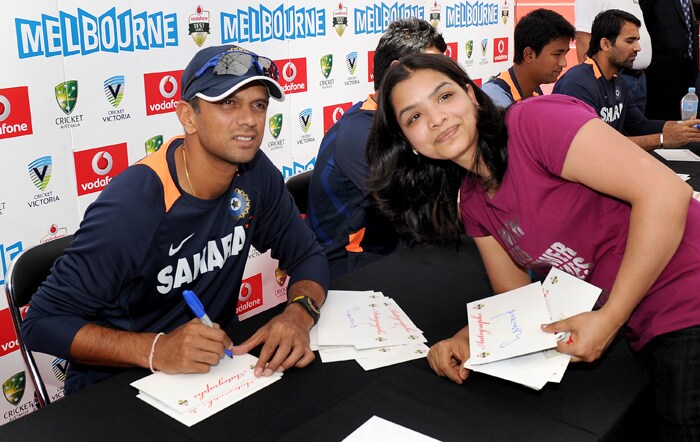 People from all age-groups made the most of the opportunity and Dravid was only too humble to oblige.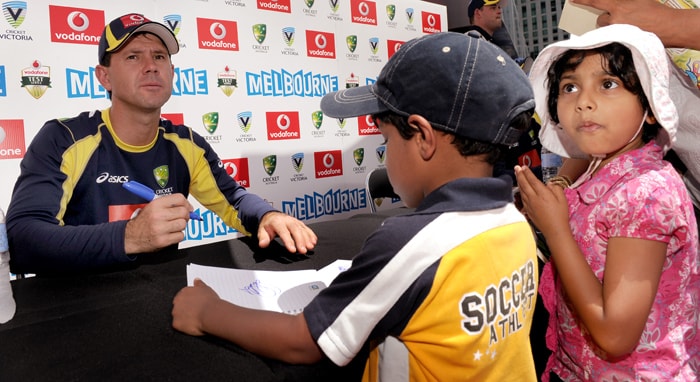 Speaking of being humble, Ponting got his fair share of fans as well. The former Australian skipper, whose fighting to find form, was seen making the most of his pen.