CB Series 1st final: Australia go past Sri Lanka
In the repeated words of a famous TV commentator, what a day of cricket Sunday was with over 600 runs scored! Australia fought against a spirited Sri Lankan side to win the match by 15 runs. A look at what transpired at the Gabba. (AFP images)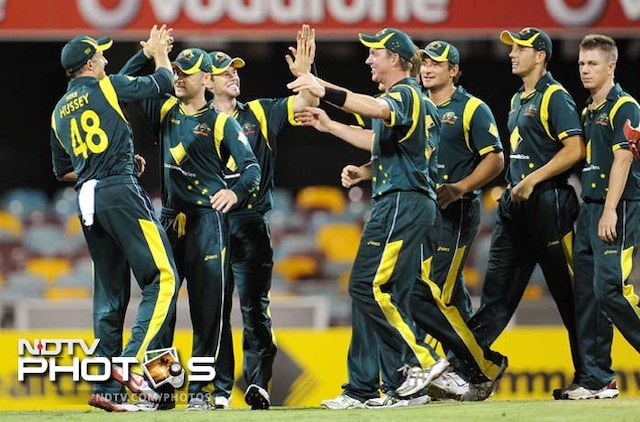 In the repeated words of a famous TV commentator, what a day of cricket Sunday was with over 600 runs scored! Australia fought against a spirited Sri Lankan side to win the match by 15 runs. A look at what transpired at the Gabba. (AFP images)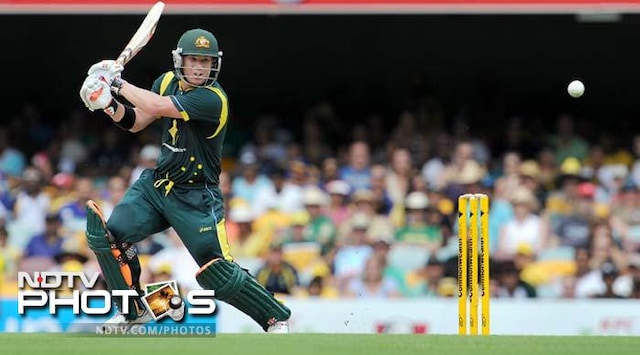 The hosts won the toss and were off to a sensational start. David Warner could only hit boundaries and the Sri Lankans were made to fetch the ball at will.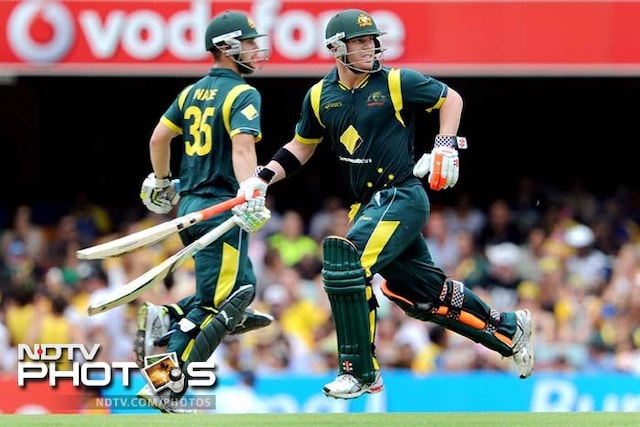 Matthew Wade (L) hit 64 off 72 balls but his innings was mostly in support of his more aggressive partner. The two put on 136 before Nuwan Kulasekara dismissed Wade.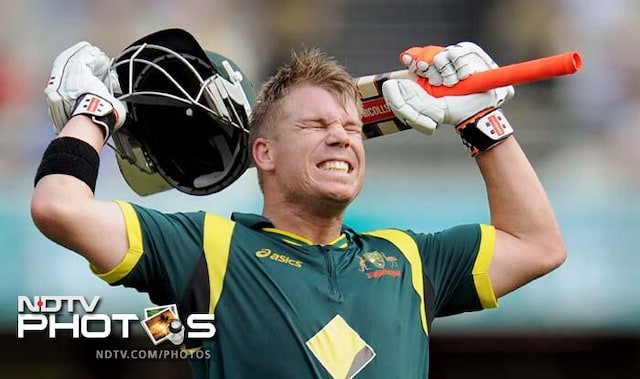 Despite the loss, Warner went about his business with ease and completed his century. His eventual score of 163 off 157 along with Michael Clarke's 37 off 25 took Australia to 321.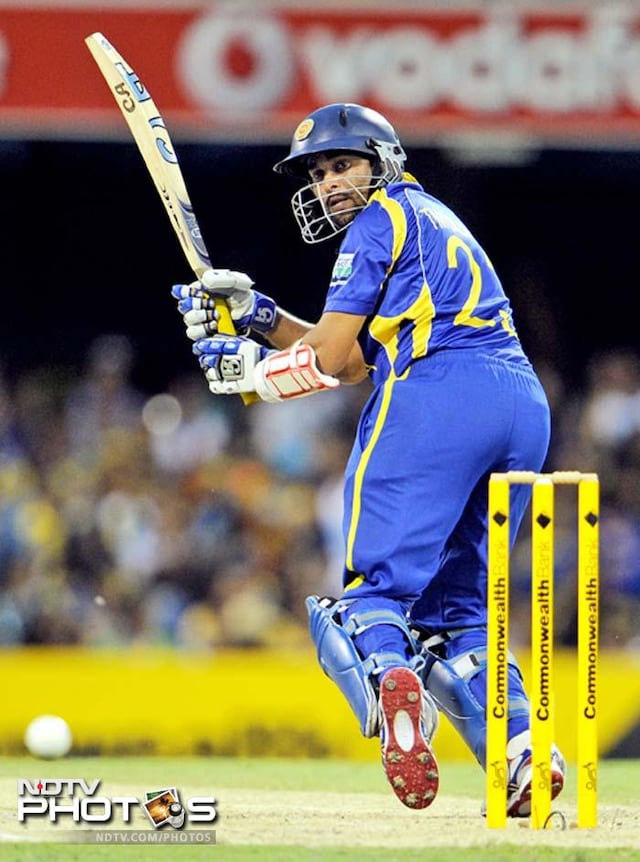 The reply was splendid but only briefly. Tillakaratne Dilshan (in pic) hit 27 off 22 and skipper Mahela Jayawardena had 14 of as many deliveries before both were dismissed by Brett Lee.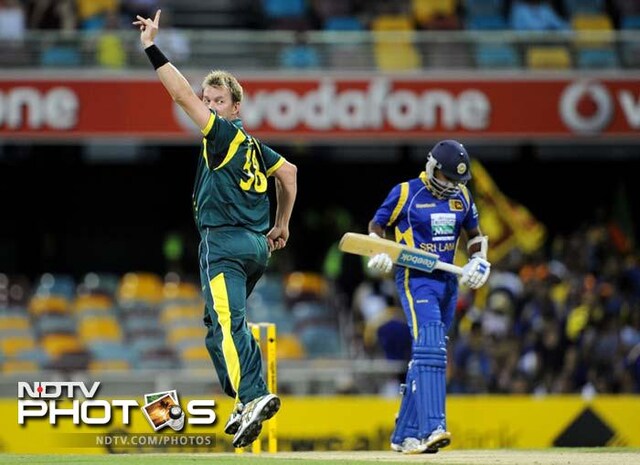 Lee was on fire and he quickly added the wicket of Kumar Sangakkara to his tally.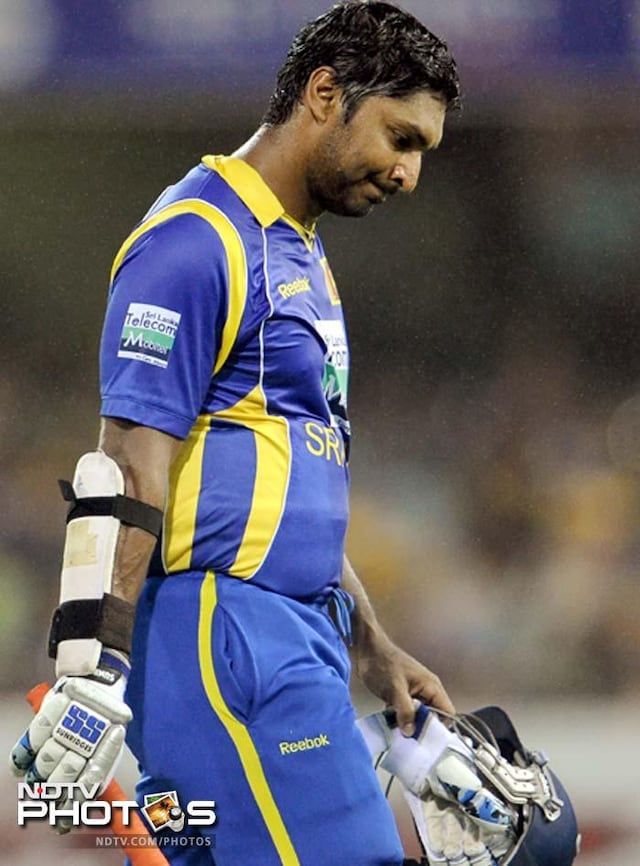 Dinsesh Chandimal had already left on 14 and Sangakkara (in pic) followed without building on his 42.
It was David Hussey who had removed Chandimal and he returned to wreck the middle-order. Hussey claimed four from the match.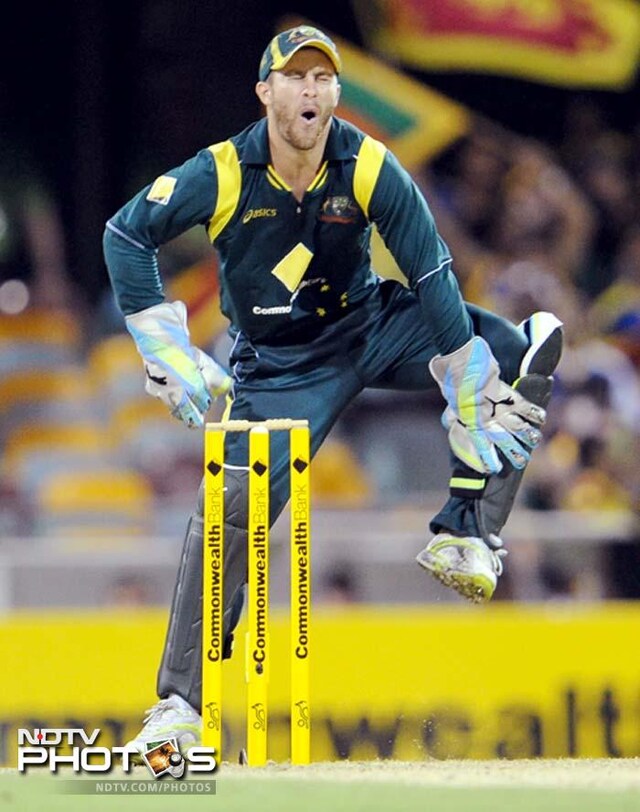 The pain for the hosts was yet to come however. Wade is seen here grimacing after being hit on the leg by a throw.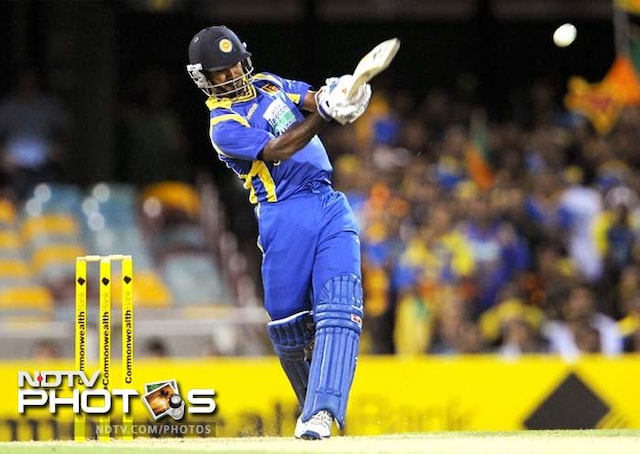 Kulasekara spread the pain when he smacked 73 off 43 to script a sensational comeback for Sri Lanka. He was partnered by Upul Tharanga who hit 60 off 67.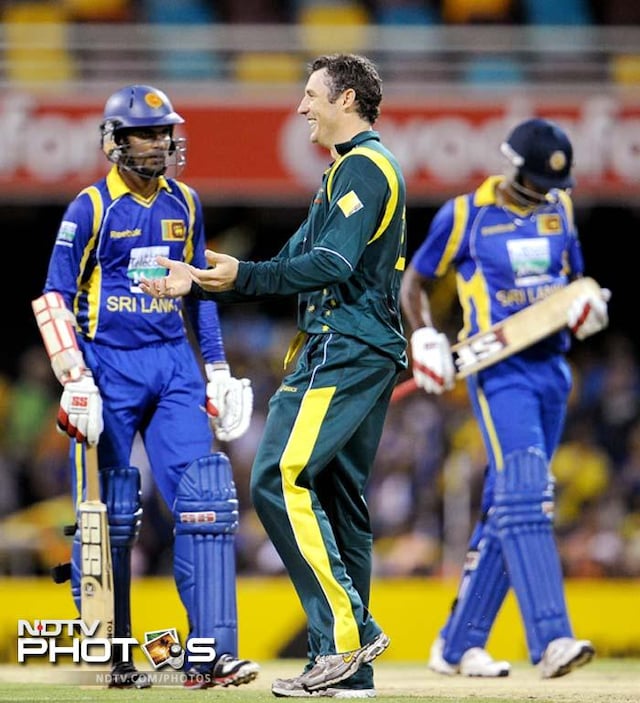 Both batsmen eventually left and though the match was taken to the final over, the visitors could not manage to score the final 15 runs.