Australia batter India to qualify for finals
Hosts Australia fired on all cylinders to crush India by 87 runs in the 10th ODI at Sydney. A look at some of the highlights. (AP and AFP images)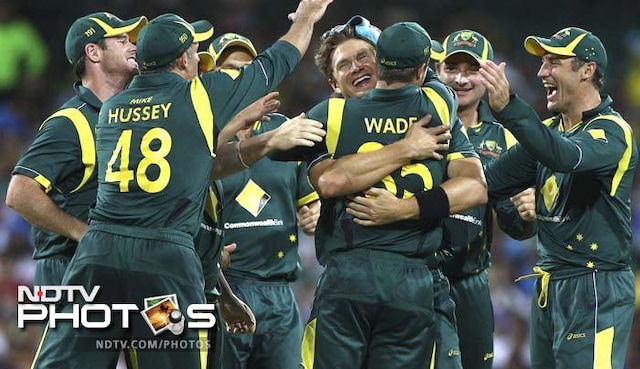 Hosts Australia fired on all cylinders to crush India by 87 runs in the 10th ODI at Sydney. A look at some of the highlights. (AP and AFP images)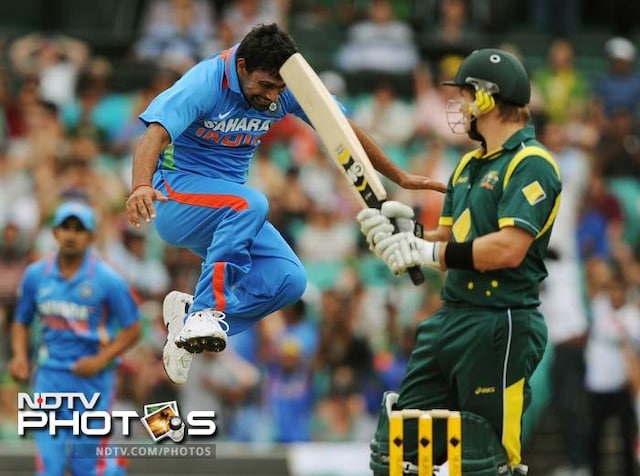 Stand-in skipper Shane Watson (1) had a terrible start as his wicket was claimed early by Praveen Kumar. Peter Forrest (7) followed soon after.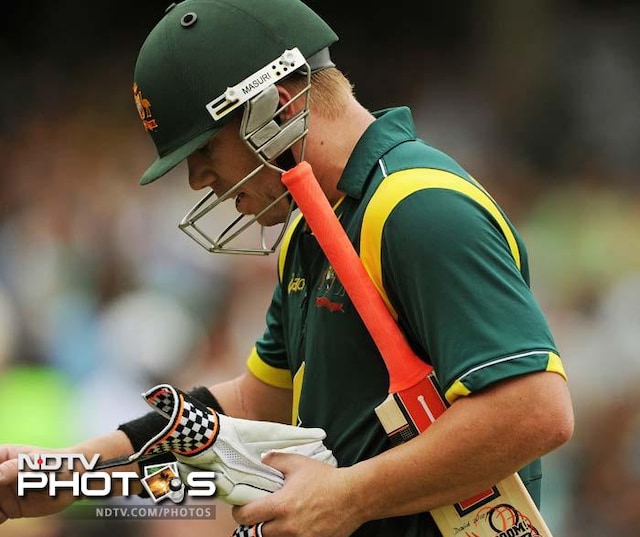 David Warner took command then and helped himself to a handsome 68 off 66 balls. He eventually fell to Ravindra Jadeja.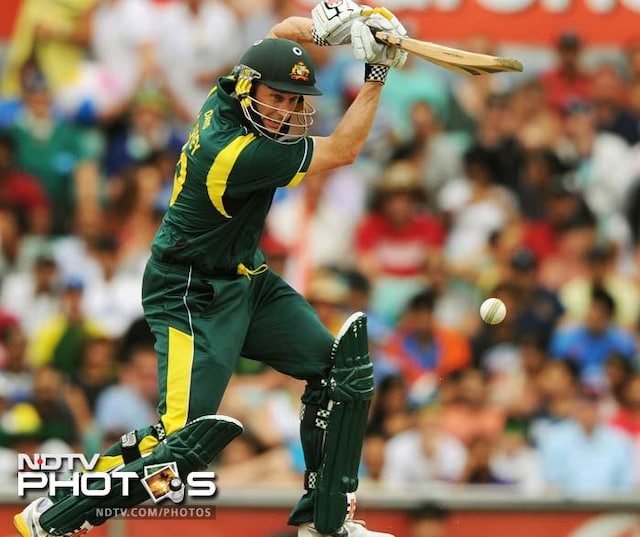 Brother Michael may have scored just 10 but David Hussey took 54 runs from his blade which also included a lifeline when Indians appealed, unsuccessfully, for his wicket when he was 'found obstructing a throw.'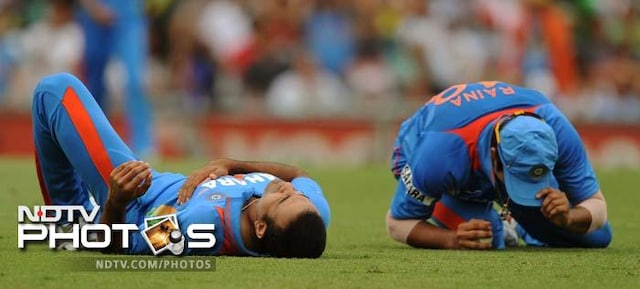 Australia eventually built on Hussey's score and Matthew Wade's 52 as the hosts set a target of 253 for India.
Visitors were kind in their reply. Virender Sehwag did his bit by smacking a boundary and then departing by giving a catch back to Ben Hilfenhaus.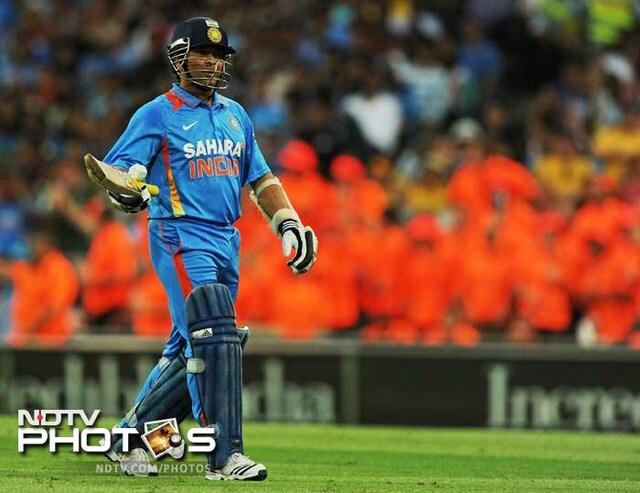 Sachin Tendulkar followed back in a huff. He was run-out and the Indian batsman felt that Brett Lee had obstructed his way. All that the fans saw off his blade though, were 14 runs.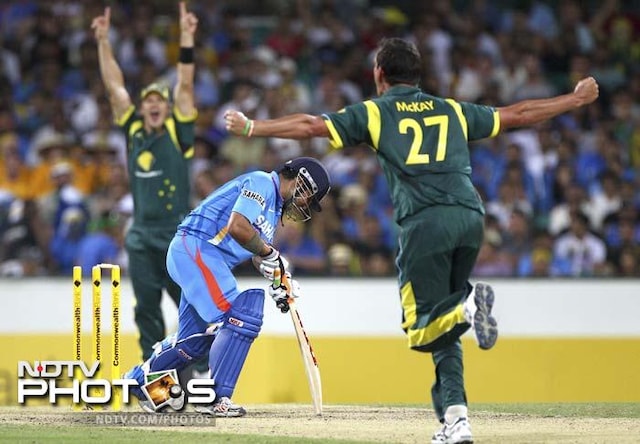 The batsmen fell like a pack of cards with Gambhir and Kohli making a quick return.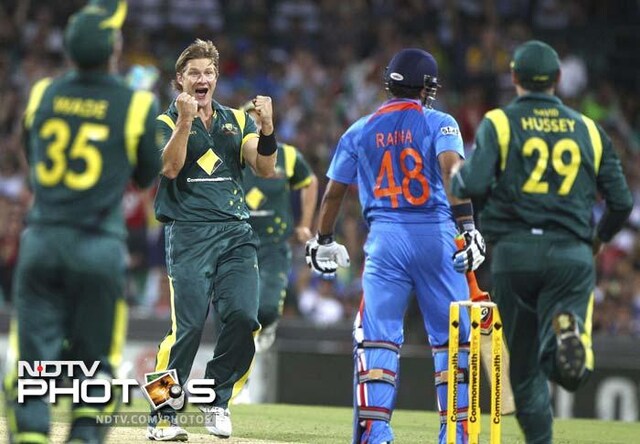 Watson did with the ball what he could not with the ball. He claimed two wickets as the Indians were ravaged without any mercy.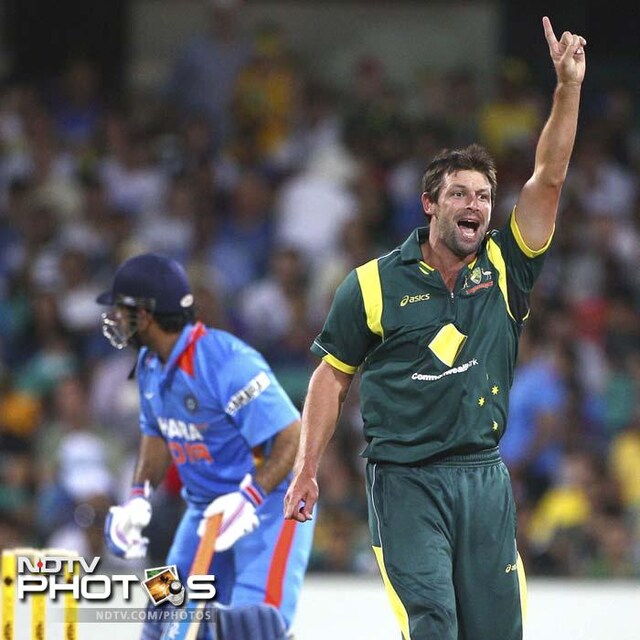 It was all over in the 40th over with India being thrashed for 165. Australia earned a rather easy passage into the CB Series final with the win.