4th ODI: India vs Australia
The men in blue did not have to return home to get runs. India got 270 of them in a single match to beat Australia by 4 wickets and register their highest ODI run-chase Down Under. A look. (AFP and AP images)
The men in blue did not have to return home to get runs. India got 270 of them in a single match to beat Australia by 4 wickets and register their highest ODI run-chase Down Under. A look. (AFP and AP images)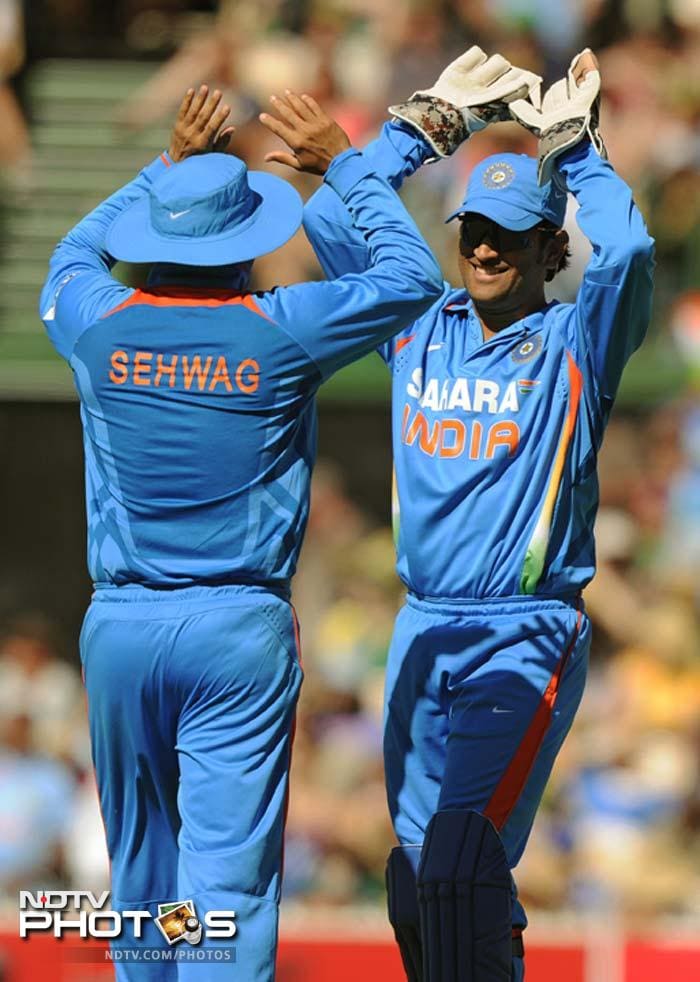 Australia won the toss at the onset. Success though was India's early on when Ricky Ponting was run-out on 6.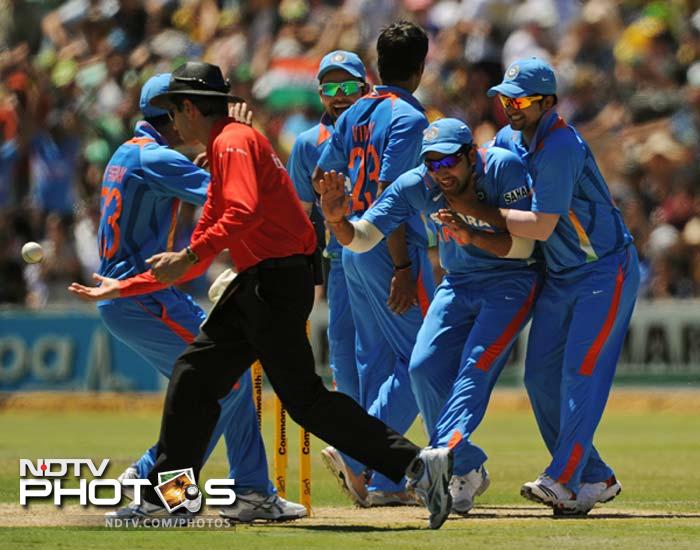 David Warner (18) fell with the score on 53. He was run-out as India looked to tighten the noose.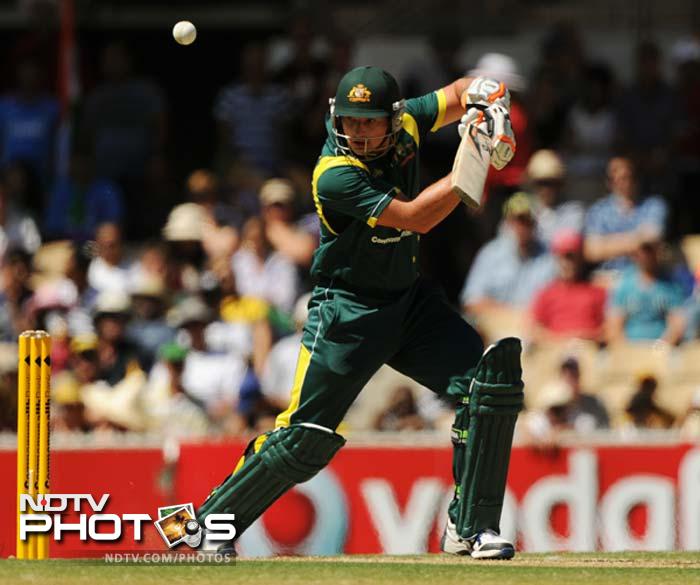 Peter Forrest though had a different approach as he struck 66 off 83 balls including two hits beyond the boundary.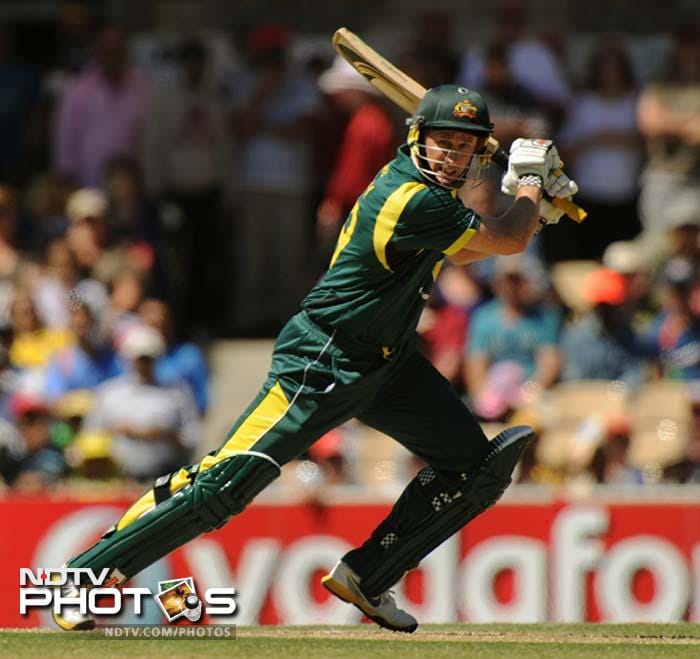 Forrest had a 98-run stand for the 4th wicket with David Hussey. Hussey surpassed his partner and hit 72 off 76 before falling to Zaheer Khan.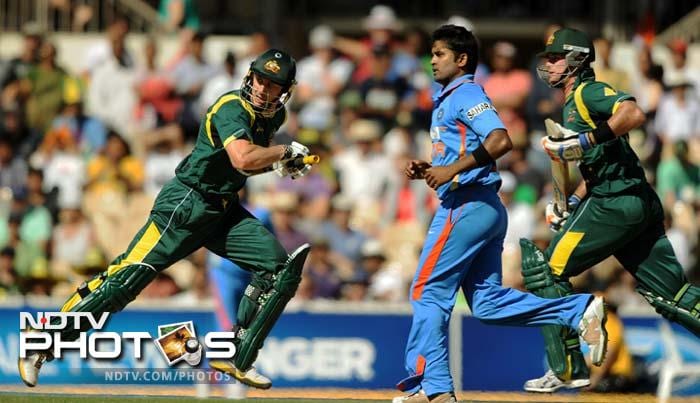 The partnership though had done the damage as Australia built on it to finish with 269 runs. This after Indian bowlers managed to pull back the match slightly in the final ten overs.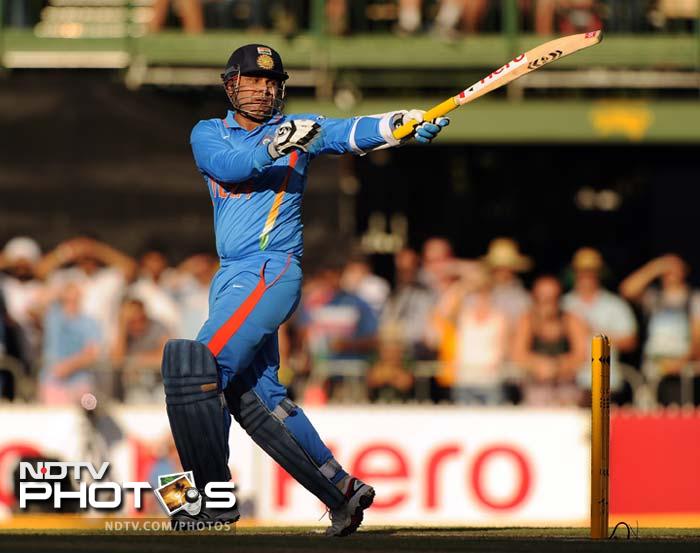 India in reply, required a solid base and it came in the form of 52 runs. Virender Sehwag had 20 in it and eventually fell to a rash shot off Clint McKay's bowling.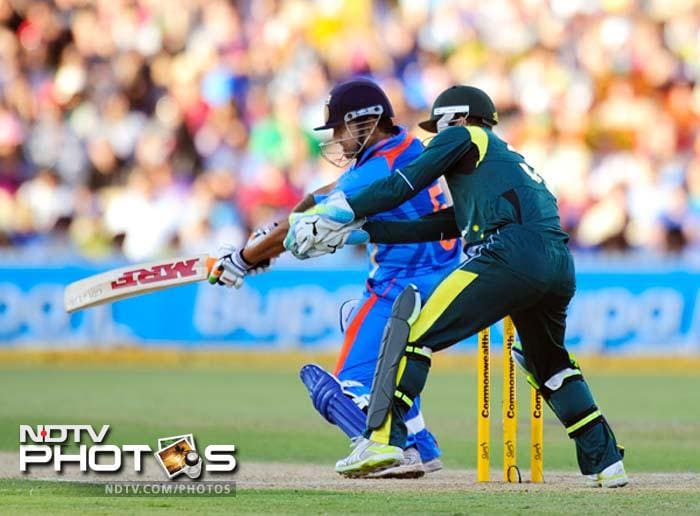 Gautam Gambhir (92) at the other end was sublime. He held the innings together and had useful partnerships with Virat Kohli (18) and Rohit Sharma (33).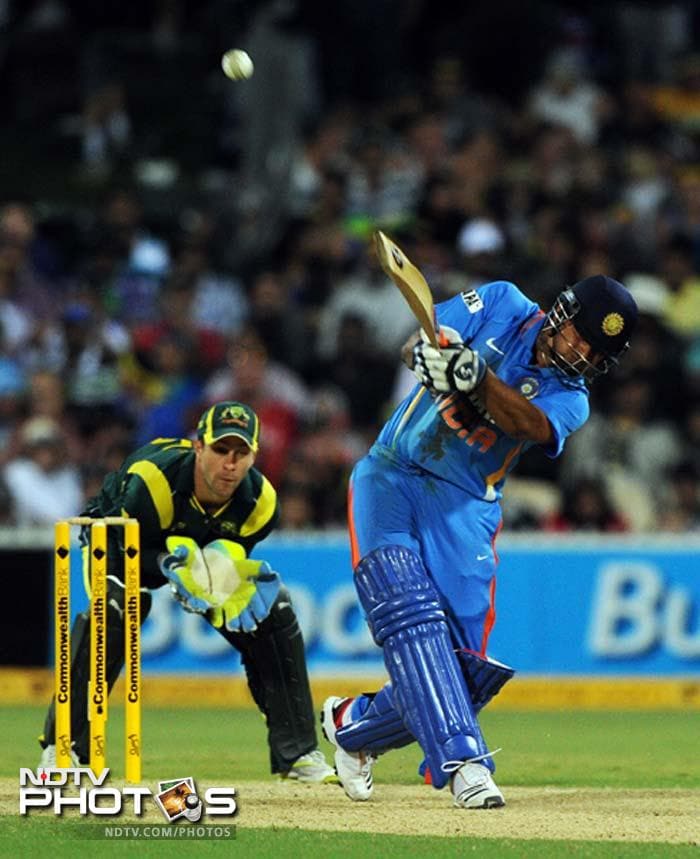 Once the trio left, the match became close. Suresh Raina (38 off 30) partnered his skipper MS Dhoni to rotate the strike.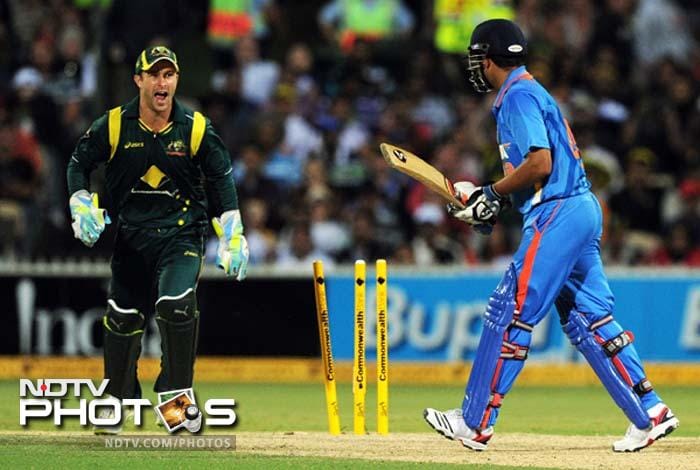 Raina was eventually bowled by Xavier Doherty (not in the image).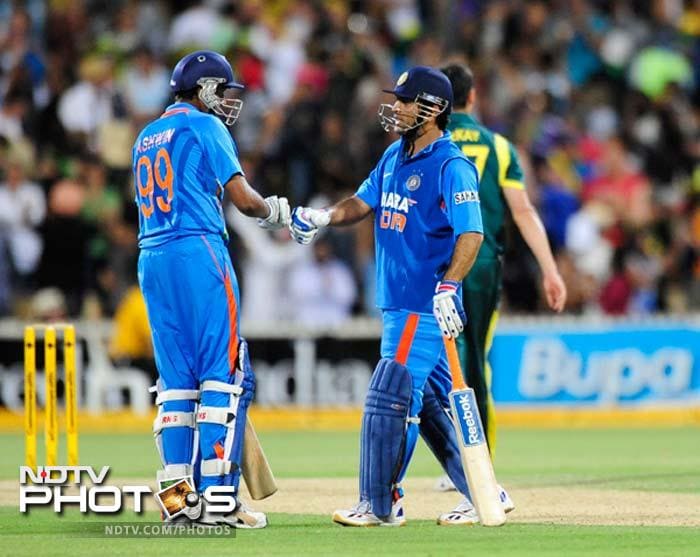 The onus of taking India home fell on Dhoni and Ashwin after Ravindra Jadeja (not in the image) was dispatched back.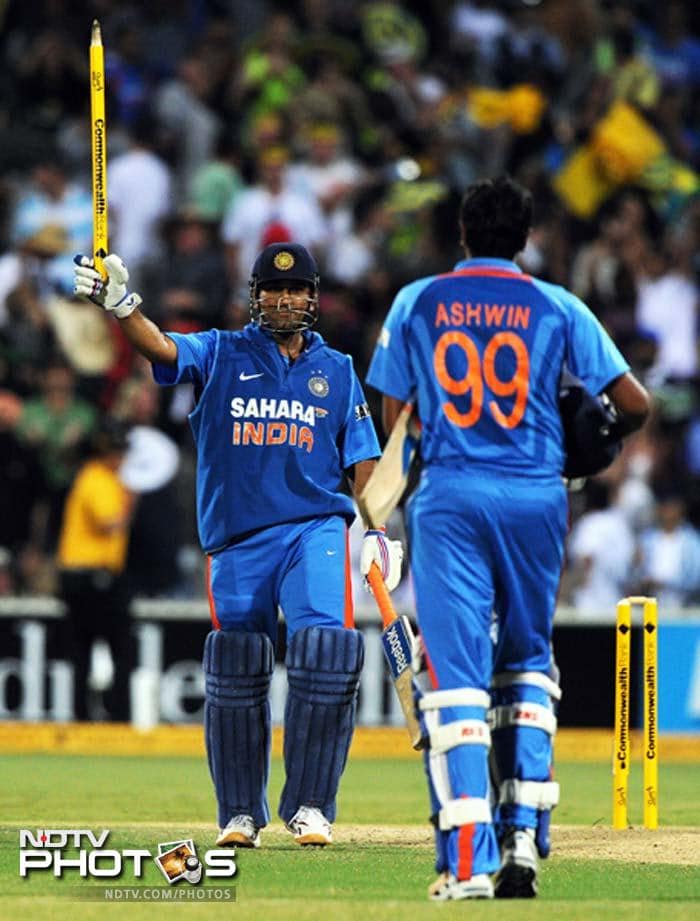 13 runs were needed off the final over and Dhoni did not disappoint. A massive six and the task became much simpler for the visitors.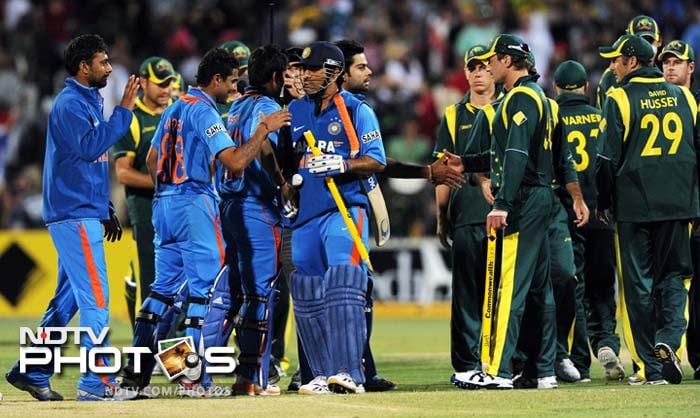 India won the match with 2 balls to spare.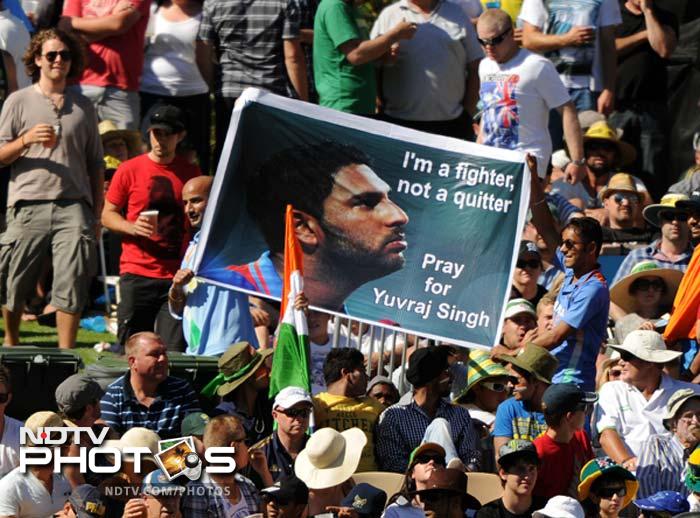 Gautam Gambhir and MS Dhoni both said after the match that the team was backing Yuvraj's health and his recovery and the win was a message for him.