1st ODI: Australia vs India
Rain combined with Australian players to hand India a crushing defeat worth 65 runs in the first ODI of the tri-nation series. A look at some key moments from the match. ( AFP images)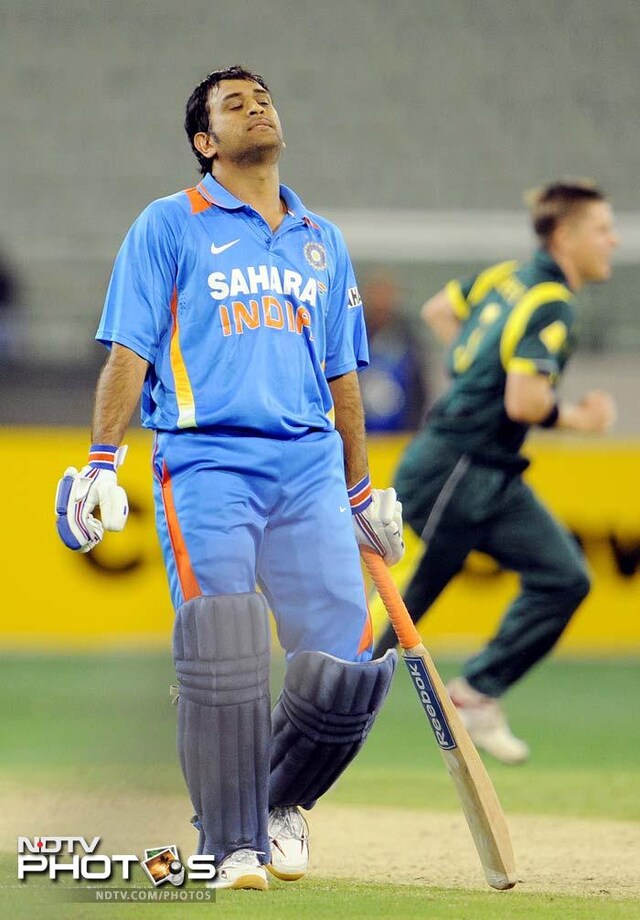 Rain combined with Australian players to hand India a crushing defeat worth 65 runs in the first ODI of the tri-nation series. A look at some key moments from the match. ( AFP images)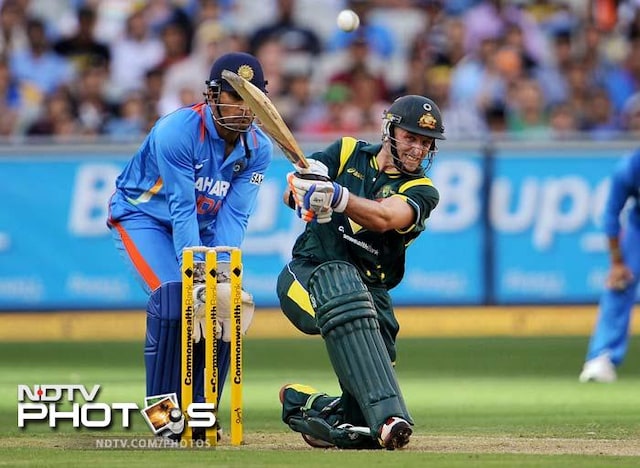 Australian batsman Michael Hussey (R) lofts a ball away as Indian wicketkeeper MS Dhoni (L) looks on. Hussey scored 45.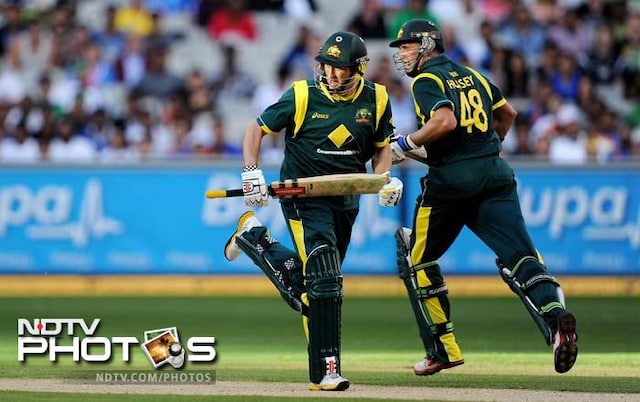 David Hussey (L) and Michael Hussey (R) take more runs from the Indian bowling. David completed his half-century.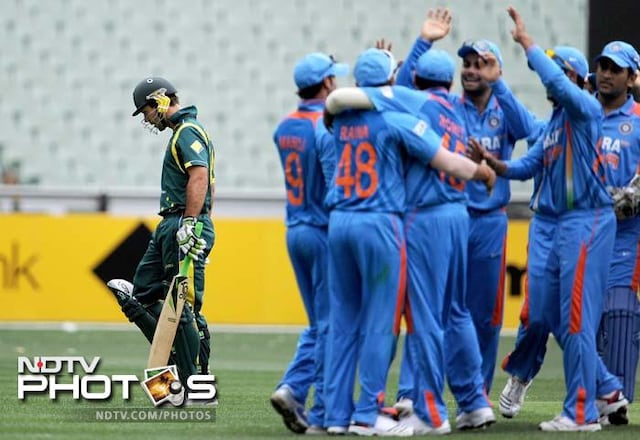 Ricky Ponting (L) walks off after being dismissed by India. He managed just 2 from the match before picked claimed by Vinay Kumar.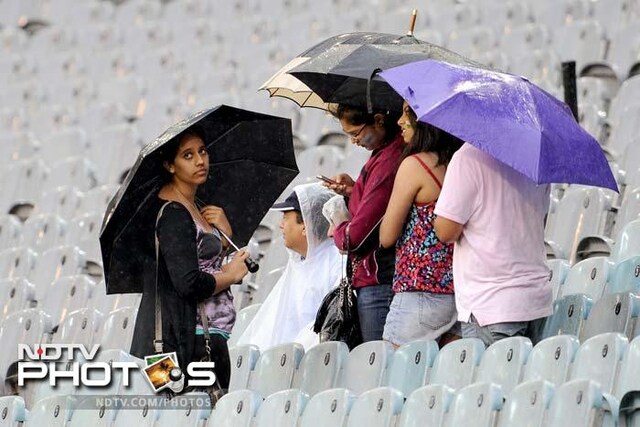 Clouds opened up in Melbourne and forced the match to be cut short to 32-overs a side. Australia eventually managed to score 216.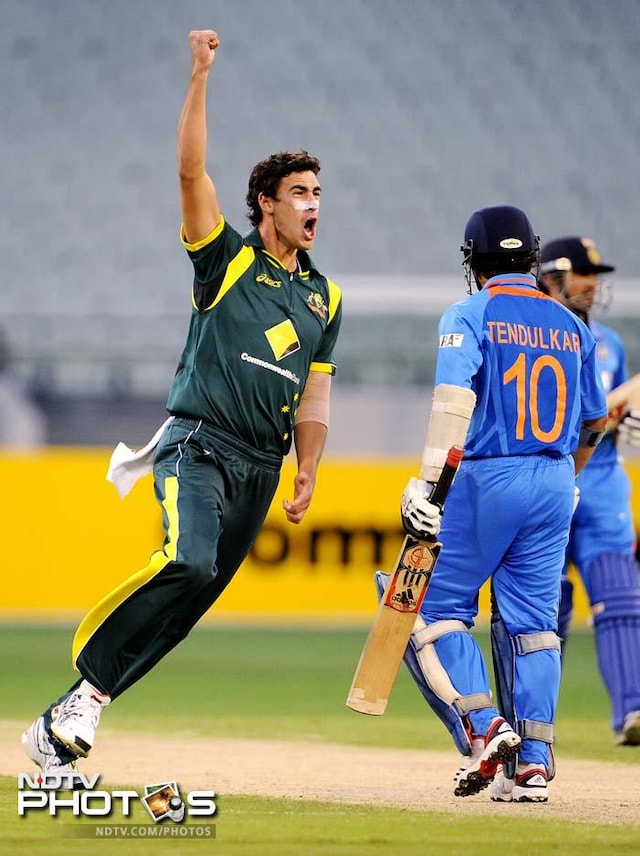 India's reply was feeble. Mitchell Starc removed Sachin Tendulkar (2) and returned in his next over to dismiss Gautam Gambhir (5).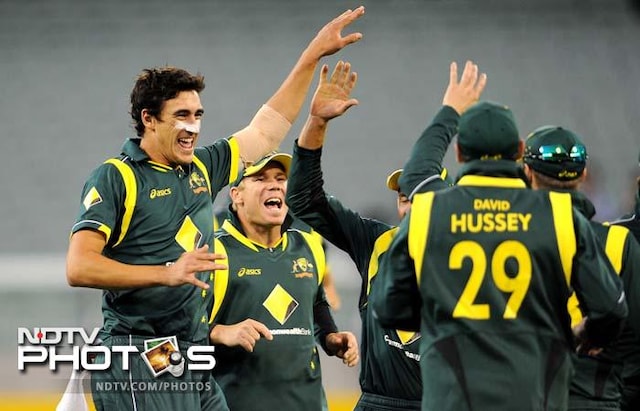 There was a brief fight from Rohit Sharma (21) and Virat Kohli (31) but once they departed, it was all about Australian dominance.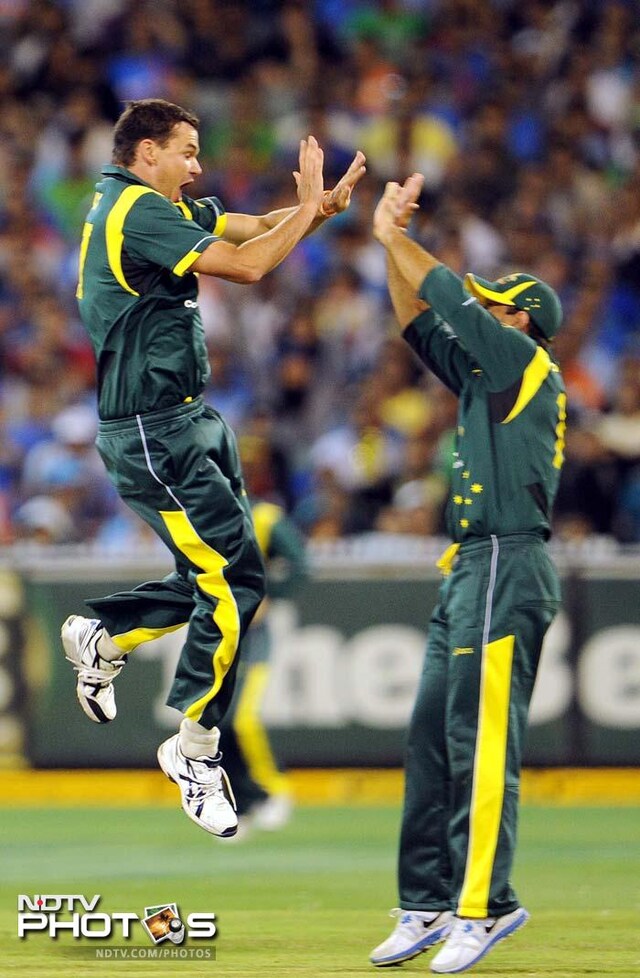 Clint McKay (l) claimed four Indian wickets to ensure that there was no twist in the script.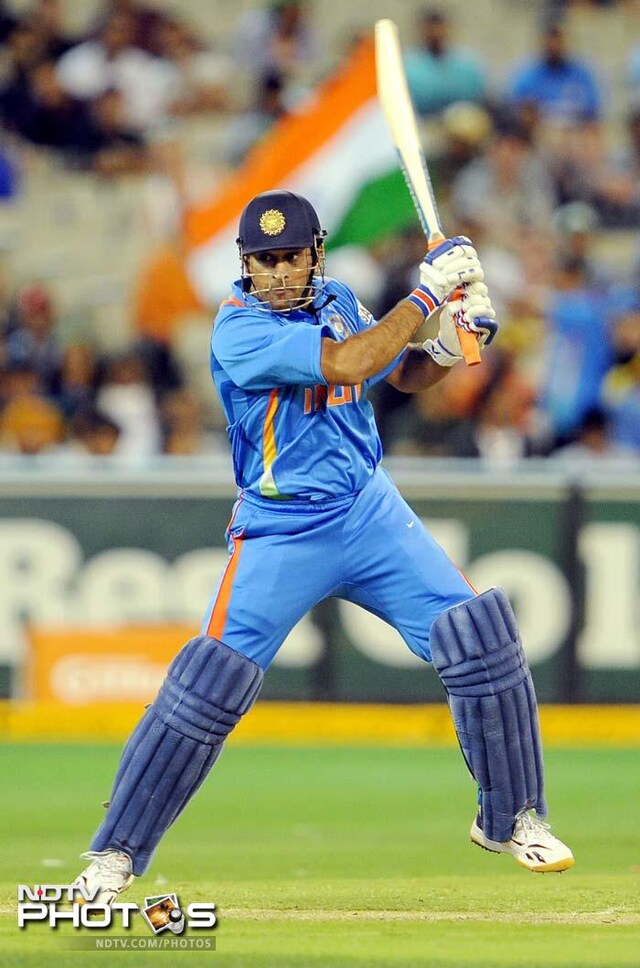 Skipper MS Dhoni managed 29 runs but it was just too little too late for India as the visitors were bowled out in 29.4 overs.