World Cup: When Wahab Riaz Almost Stole Aussie Thunder
Defending a paltry 213, Pakistan had no option but to come out firing and bowl the Aussies out. Wahab Riaz took the lead and almost handed Pakistan an improbable chance of sneaking out a victory.

In the end, it was not meant to be as Pakistan crashed out of World Cup 2015. (Images courtesy Getty and AFP)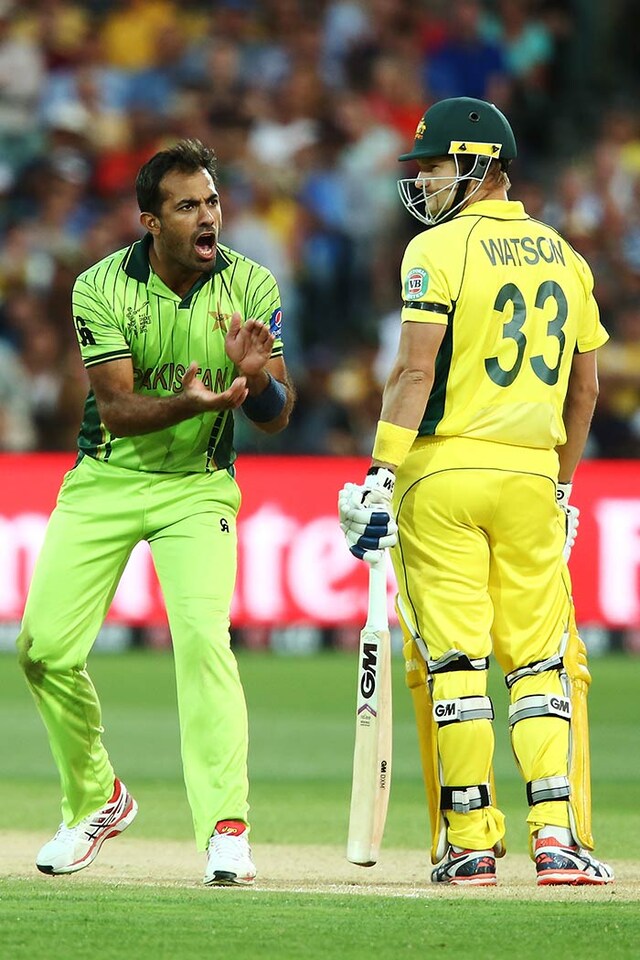 Defending a paltry 213, Pakistan had no option but to come out firing and bowl the Aussies out. Wahab Riaz took the lead and almost handed Pakistan an improbable chance of sneaking out a victory.

In the end, it was not meant to be as Pakistan crashed out of World Cup 2015. (Images courtesy Getty and AFP)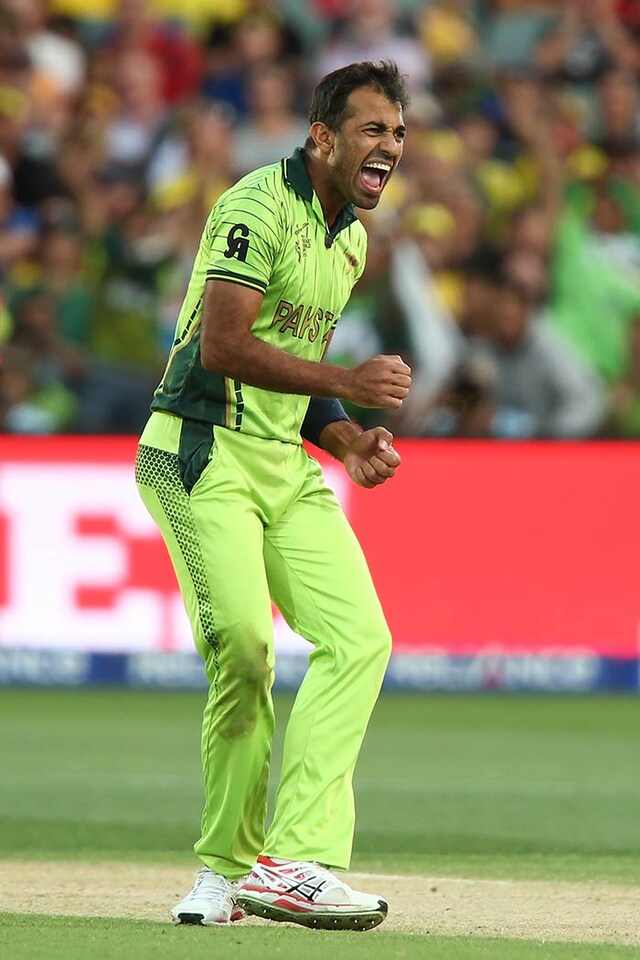 Wahab Riaz produced a nasty and ferocious spell and had the Australians hopping like cats on a hot tin roof on a bouncy Adelaide track.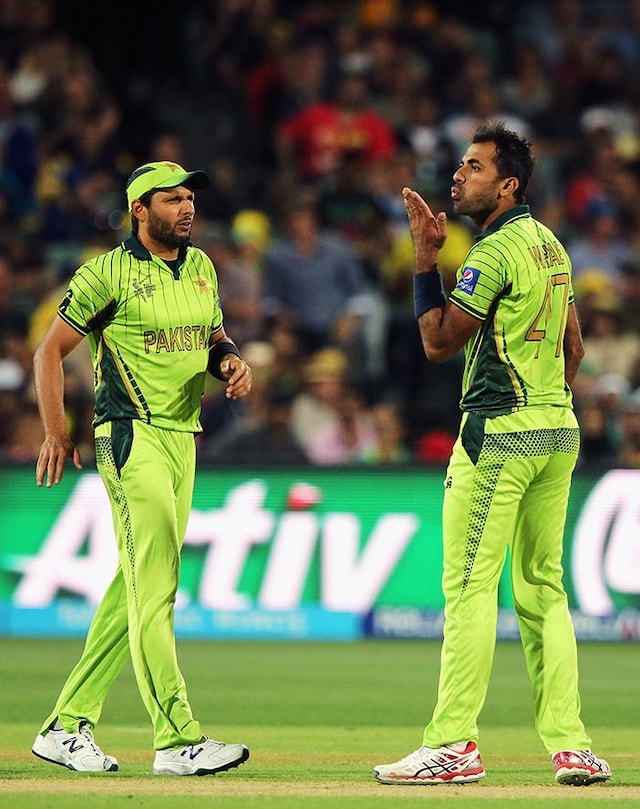 After Rahat Ali removed Aaron Finch, Riaz went on a rampage. David Warner fell to an upper cut and then Riaz went to battle with Shane Watson.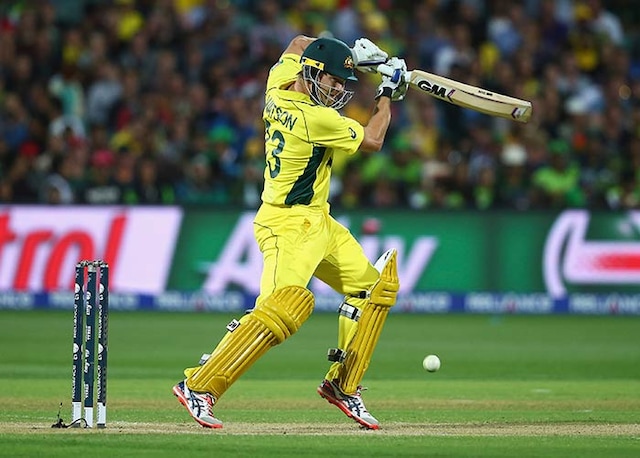 The Australian all-rounder has been short of form and Riaz went for broke against him. He peppered him with short deliveries and left him shell-shocked with his pace. The Adelaide pitch became an aid and Watson survived one of the most hostile spells of fast bowling in World Cup history.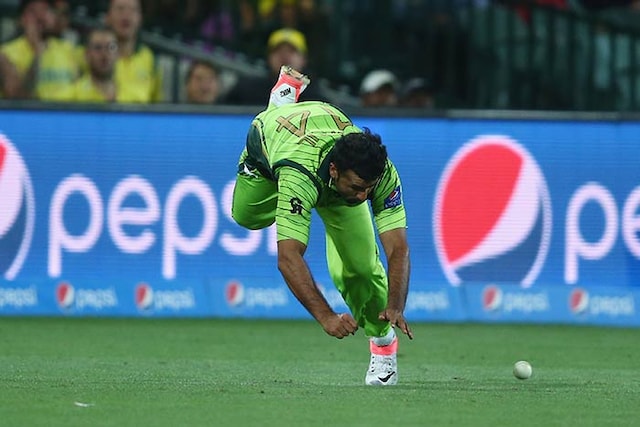 Despite Riaz's efforts though, Pakistan fielding left a lot to be desired and may have cost the team the match.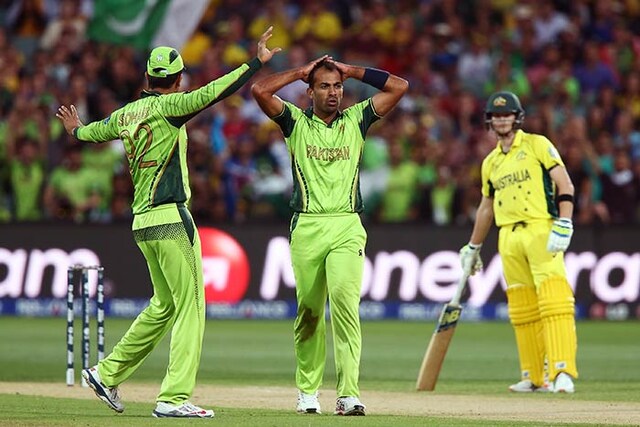 "I had a plan against Watson. I knew he was struggling and wanted to rough him up," said Riaz after the match.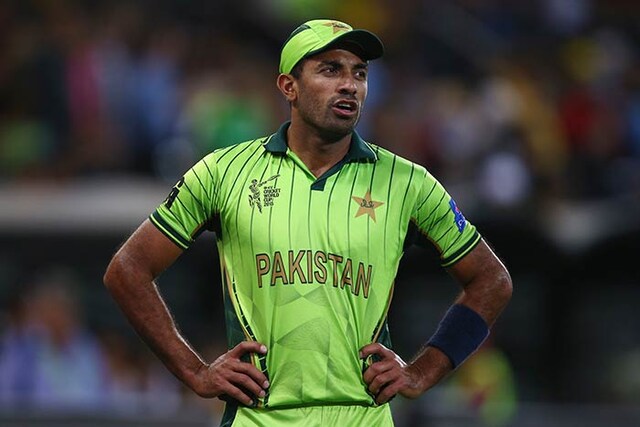 The Pakistani speedster also rued about the fact that the batsmen failed to give the bowlers a decent target, "213 was too less. We needed at least 250 to defend."