World Cup is Ours: Sachin Tendulkar Poses With Trophy
Retired batting maestro Sachin Tendulkar has backed defending champion India to do well at next year's World Cup because of the team's all-round ability. (Images courtesy PTI, Text courtesy AP)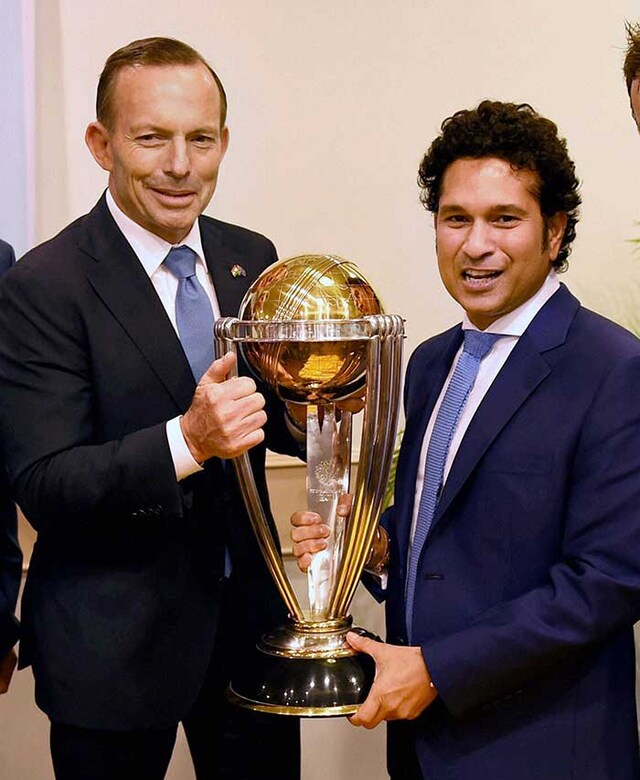 Retired batting maestro Sachin Tendulkar has backed defending champion India to do well at next year's World Cup because of the team's all-round ability. (Images courtesy PTI, Text courtesy AP)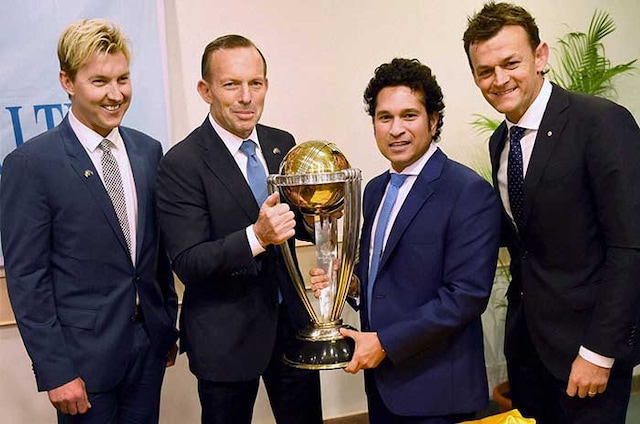 Sachin is seen here with Australian PM Tony Abbott (to his right) and veteran Aussie cricketers Brett Lee (left) and Adam Gilchrist.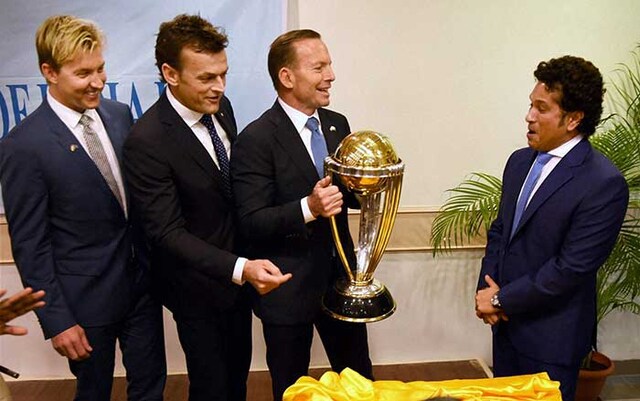 "India is definitely among the strong contenders for the title," Sachin was quoted as saying by a national daily.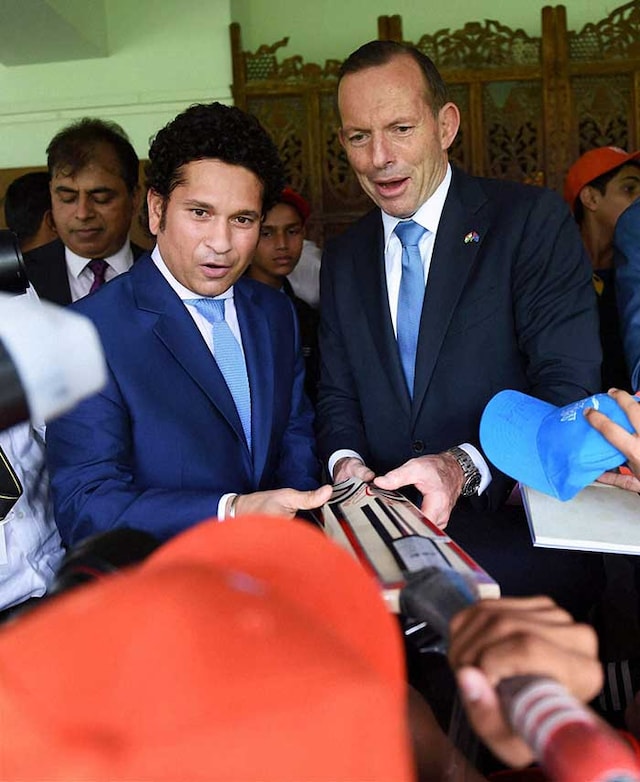 The 41-year-old Tendulkar, who retired last year with the most runs and most centuries in both tests and one-day internationals, praised all facets of the Indian team as it took a 3-0 lead after four games of a five-match ODI series in England.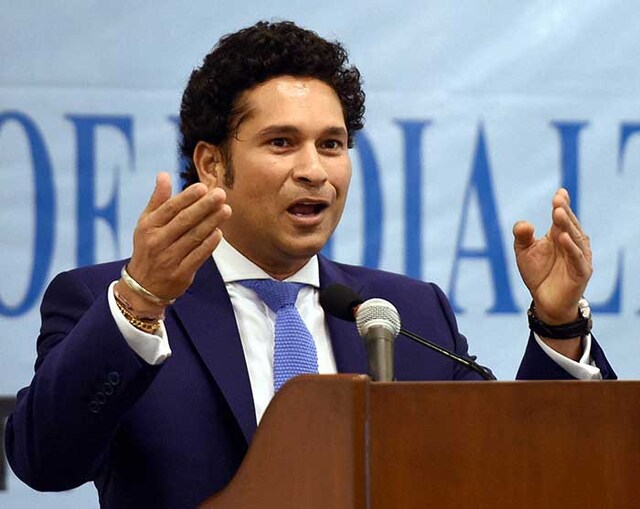 "If you look at batting, there is a good mix of the right and the left-handers. When a right-left combination is at the crease, it becomes a lot harder for the bowlers. They have to find the right line," Sachin advised.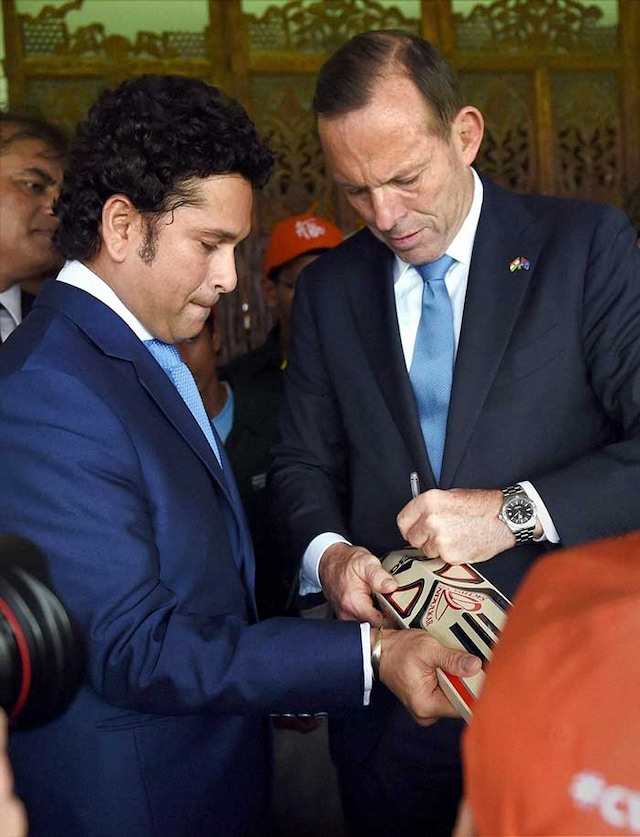 Sachin met Aussie PM Abbott who stressed on improving sports ties with India.