World Cup Final: A Grand Sunday for Aussie Cricket Fans
Australian cricket fans painted Melbourne yellow as their team faced off against trans-Tasmanian rivals New Zealand in the World Cup 2015 final. (All images: Getty)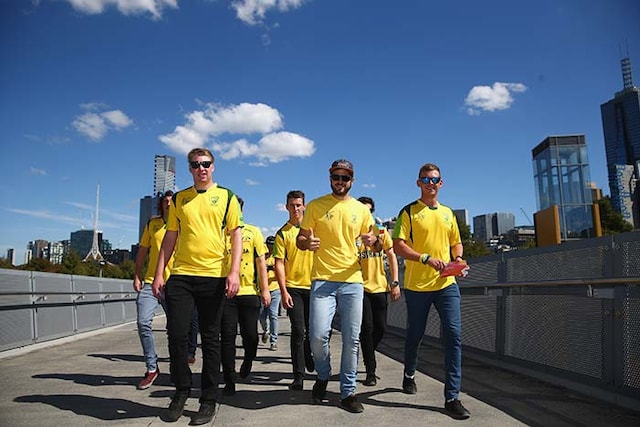 Australian cricket fans painted Melbourne yellow as their team faced off against trans-Tasmanian rivals New Zealand in the World Cup 2015 final. (All images: Getty)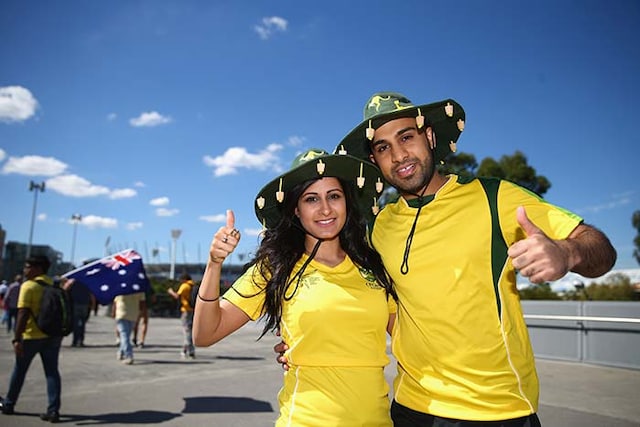 Under a brightly-lit Melbourne sky, Aussies poured out in huge numbers to show their support for the national team.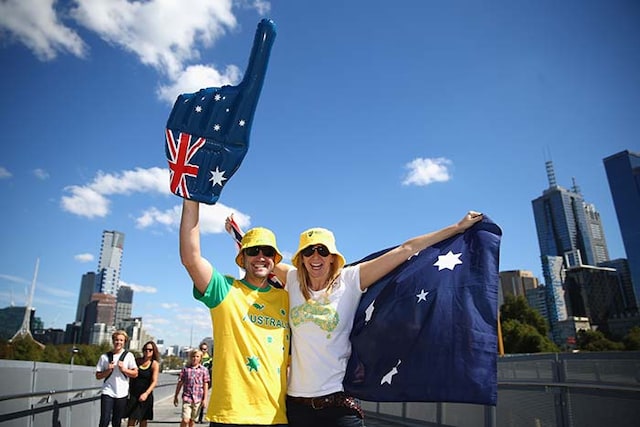 That their side have won World Cup four times before meant that the fans were quite confident of yet another triumph.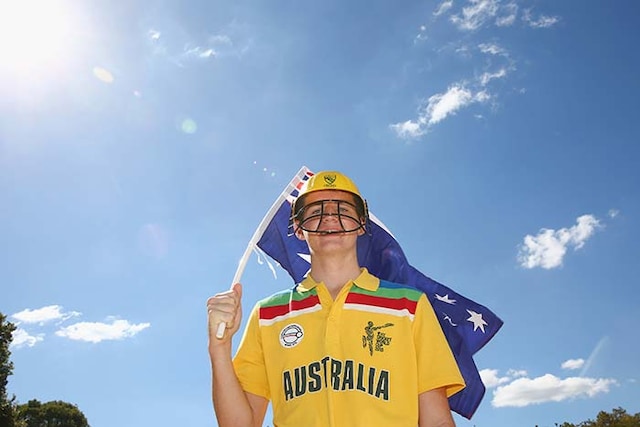 The Aussie national flag could also be seen everywhere around the iconic MCG.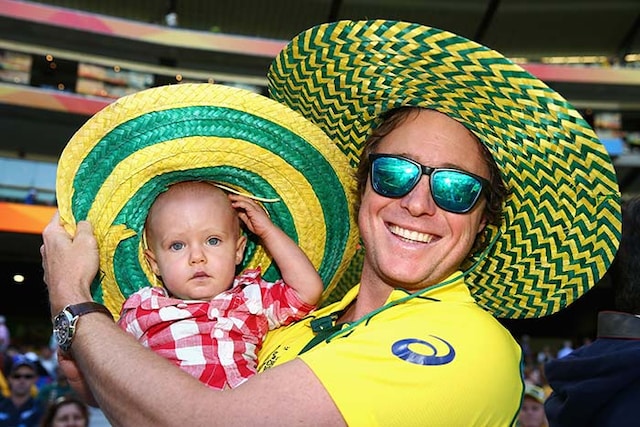 It was an electric atmosphere inside MCG as well with the locals cheering their team with passion.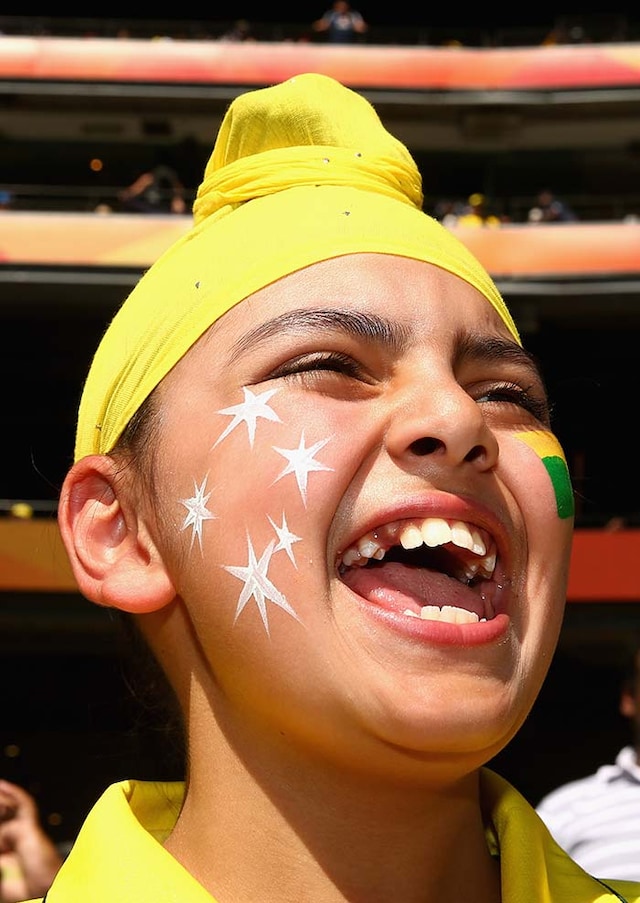 People of different origins were seen celebrating Aussie success.

The Kiwis though, also enjoyed massive support here.