World Cup: Bangladesh's Historic Win Sparks Wild Celebrations in Dhaka
Bangladesh created history when they beat England in their Pool A clash on Monday. The Asian went past the group stages only for the second time in World Cups. (AFP Images)
Rubeil Hossain, who was jailed over alleged rape shortly before the World Cup, was one of the stars for Bangladesh as they beat England by 15 runs to qualify for the quarter-finals. (AFP Images)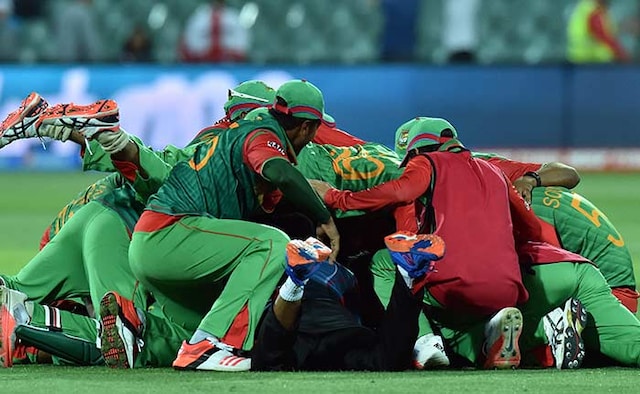 Bangladesh players celebrate after going past the group stages only for the second time in World Cups.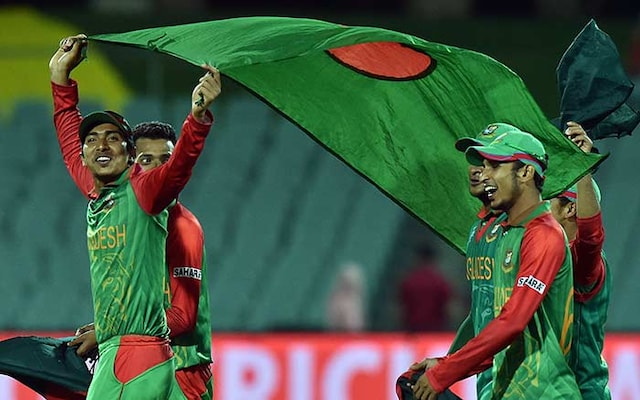 Bangladesh cricketers do a victory lap with their national flag after the victory at Adelaide Oval.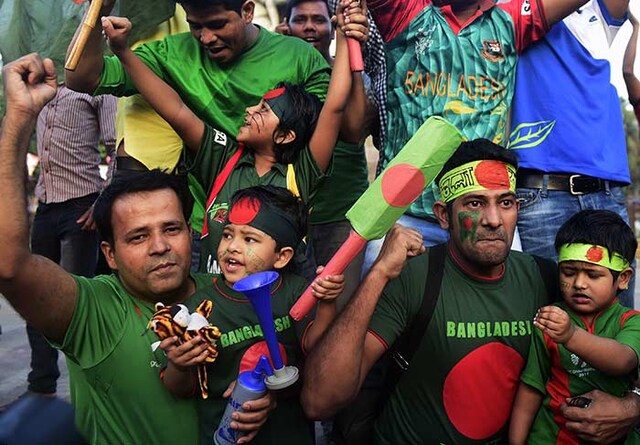 The sensational win sparked wild celebrations in Dhaka, with delighted fans taking to the streets.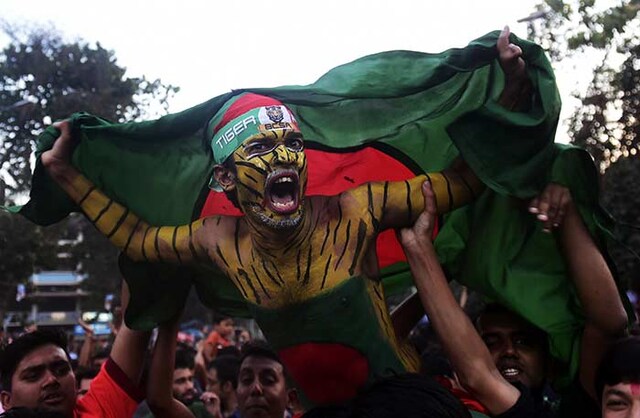 Bangladesh fans celebrate the win in the capital city of Dhaka on Monday.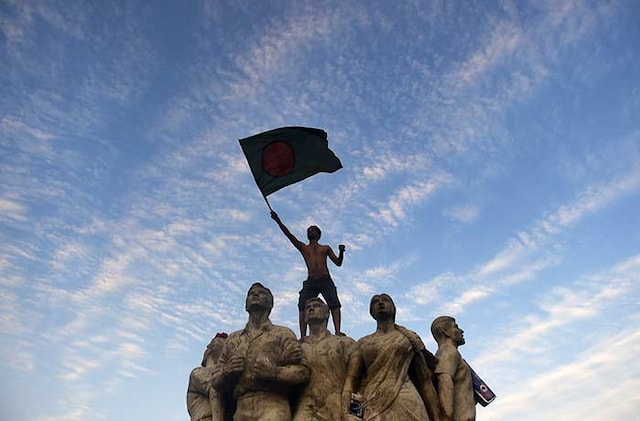 A man waives the Bangladesh flag, soon after the Tigers clinched a thriller vs England in Adelaide.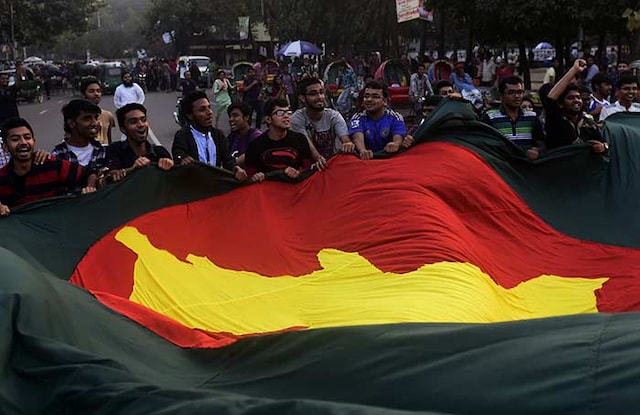 Fans celebrate with the national flag as Bangladesh sailed through to the quarters. They will probably meet India in the last-8 stage.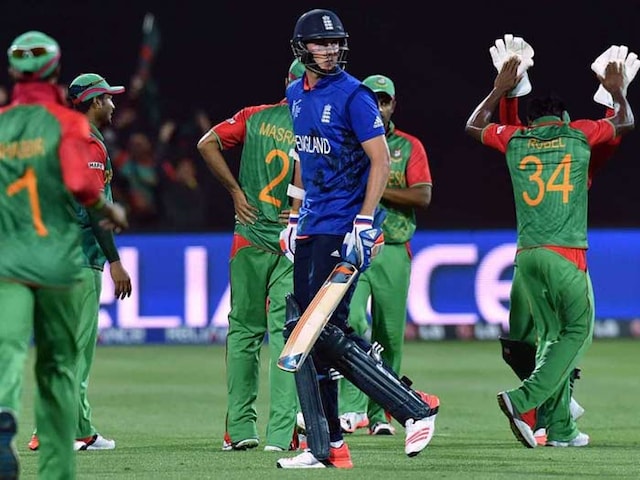 Defending a par total, Bangladesh kept striking regularly and prevailed despite late-order heroics.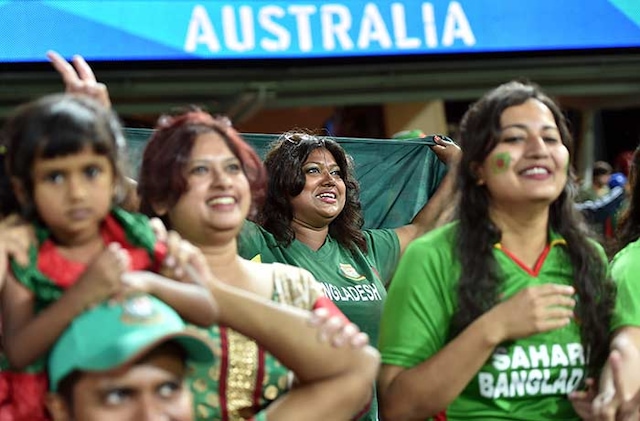 Not just in Dhaka, Bangladesh fans turned up in large numbers at the Adelaide Oval, where they cheered on for the team.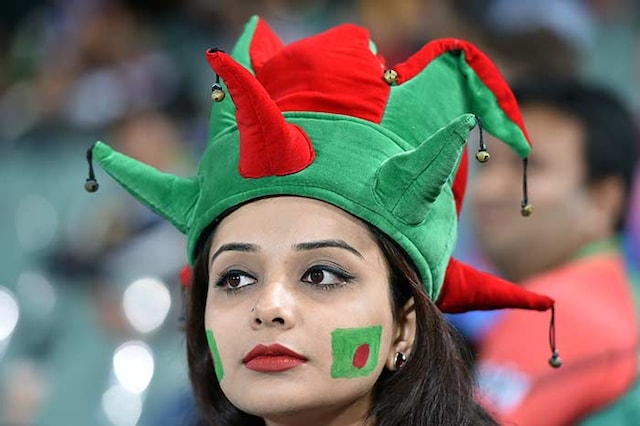 A Bangladeshi fan looks on as the Tigers went about upsetting England in Adelaide.