World Cup 2015: Aussies Stretch and Strain in Training Session
The Australians are one of the favourites to win the 2015 edition of the ICC World Cup.

Little wonder then that the cricketers are training hard to go the distance and win their fifth title. (All images courtesy AFP)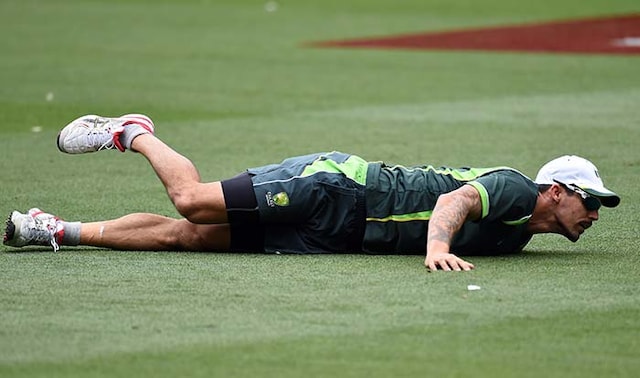 The Australians are one of the favourites to win the 2015 edition of the ICC World Cup.

Little wonder then that the cricketers are training hard to go the distance and win their fifth title. (All images courtesy AFP)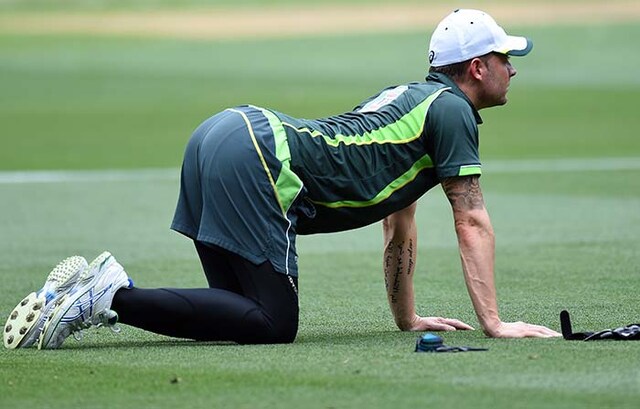 Michael Clarke - who scored a half-century in the practice match against UAE - has been ruled out of Australia's first match vs England.

The Aussie captain though is hopeful of making his mark in subsequent matches.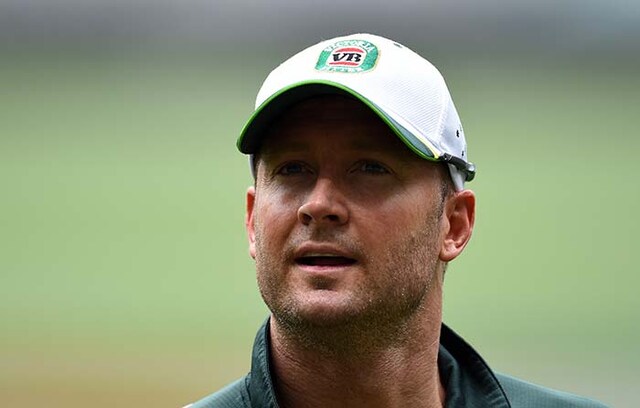 Playing in front of home fans would add more pressure on Clarke and his men but the Aussies are known to fight their best under the weight of expectations.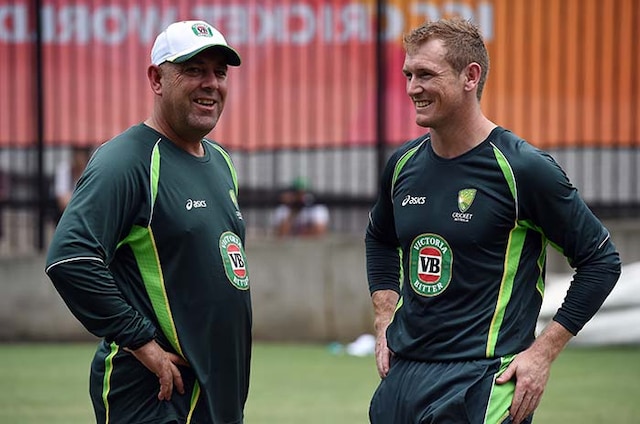 Coach Darren Lehmann (L) is seen here with George Bailey.

Bailey recently said that it did not matter who led the Aussie in the World Cup as long as the team fought like a unit and emerged victorious.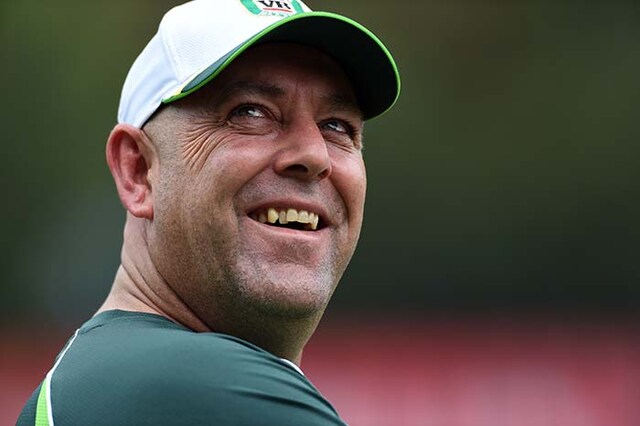 Lehmann may be of the same opinion.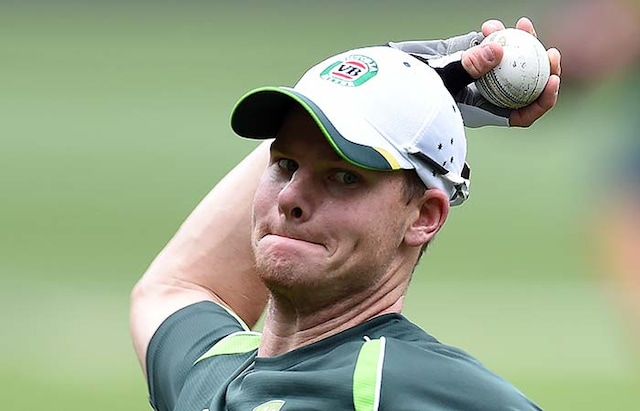 Another potential captain is Steve Smith.

Promoted to lead the Aussies in the recent Test series, Smith has bene in incredible form and is known for being a sublime ODI cricketer.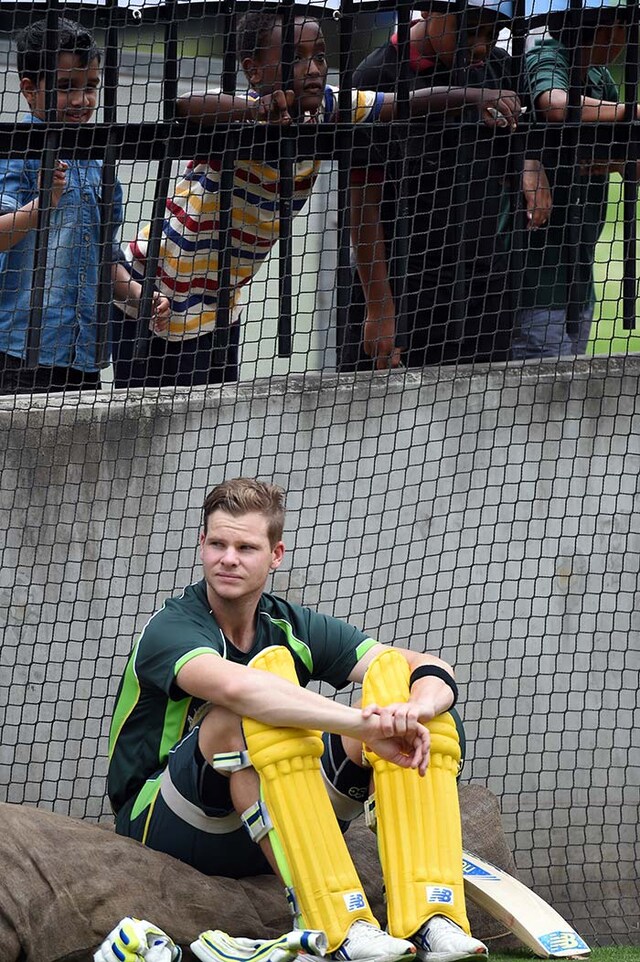 Smith is seen here taking a break from the training session.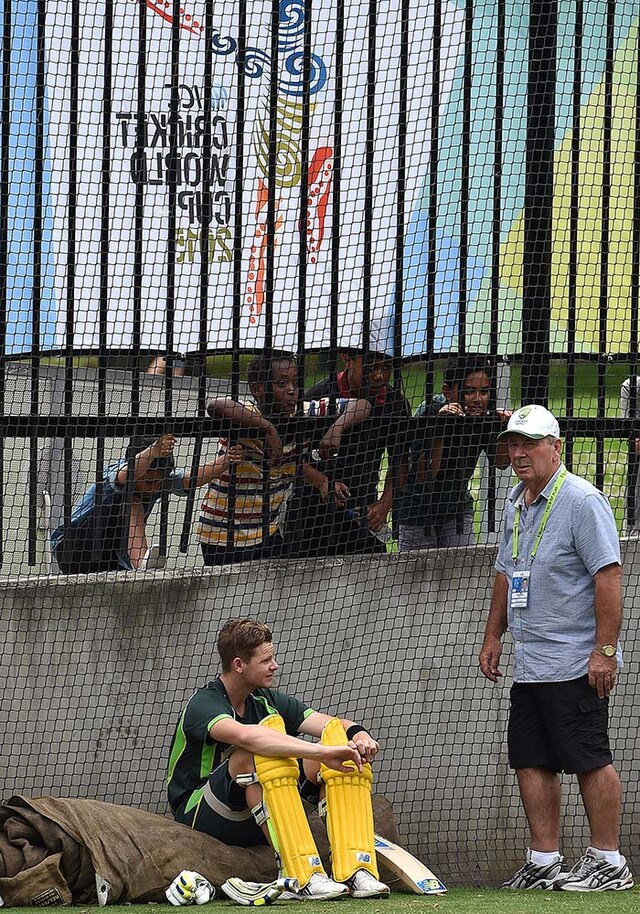 The young Aussie will be a key part in Aussie plans for the World Cup.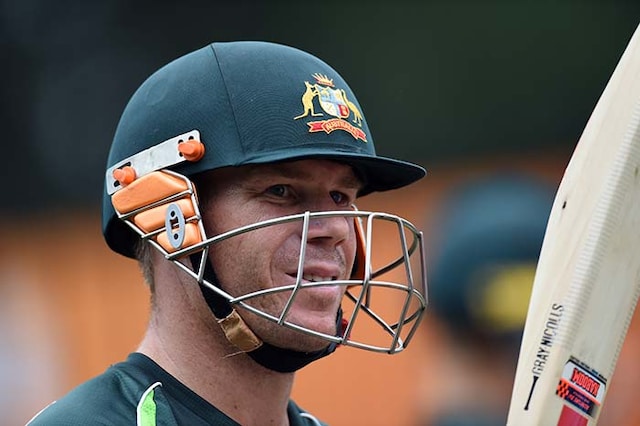 Speaking of key players, opener David Warner is in ruthless form and has already promised to treat every bowler with equal disdain.

Watch out for his motor mouth!
Bowling too is a lethal aspect of Aussie cricket.

Mitchell Johnson will lead the pace battery and has the experience to shatter batsmen's morale.