World Champions Aussies Celebrate With Fans at Federation Square
The Australian cricket team went to Melbourne's Federation Square to celebrate their fifth World Cup triumph with fans.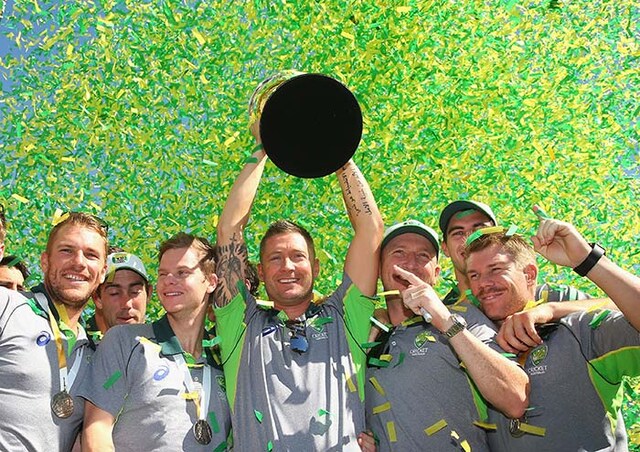 Michael Clarke, who will not play ODIs for Australia again, holds aloft the World Cup for his countrymen to see as his players applaud at the Federation Square (Getty Images)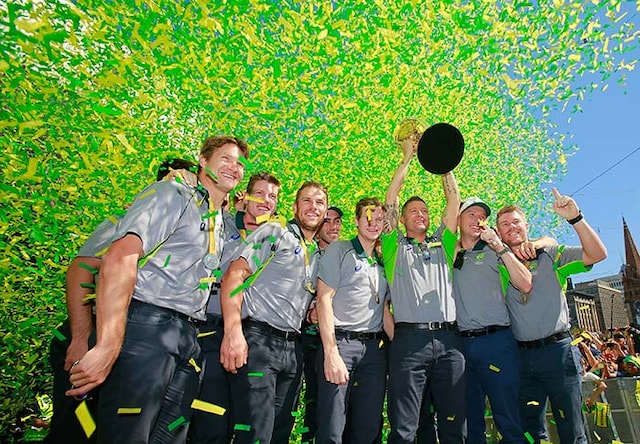 Australia won the World Cup for a record fifth time after decimating New Zealand at the Melbourne Cricket Ground.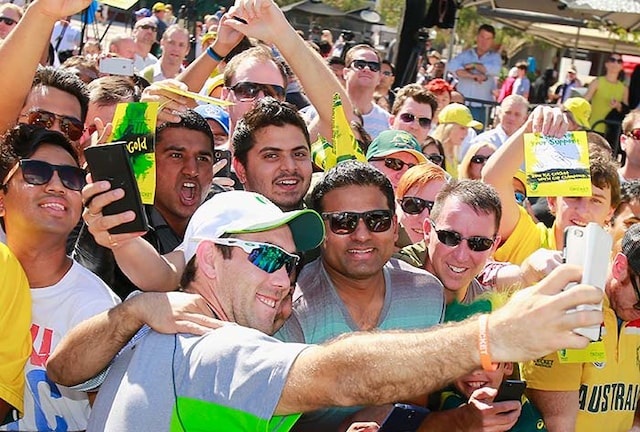 Explosive batsman Glenn Maxwell signs autographs for Australian fans on Monday morning.
Australian cricketers share a joke the morning after winning the World Cup in a one-sided final.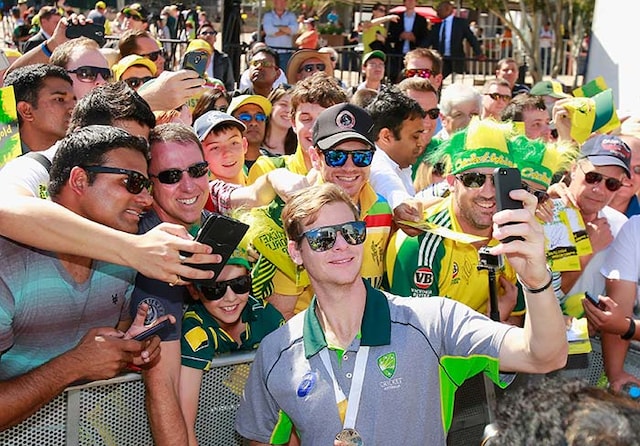 Steve Smith, who many feel, will take over Australia's ODI captaincy from Clarke, takes a selfie with fans on Monday.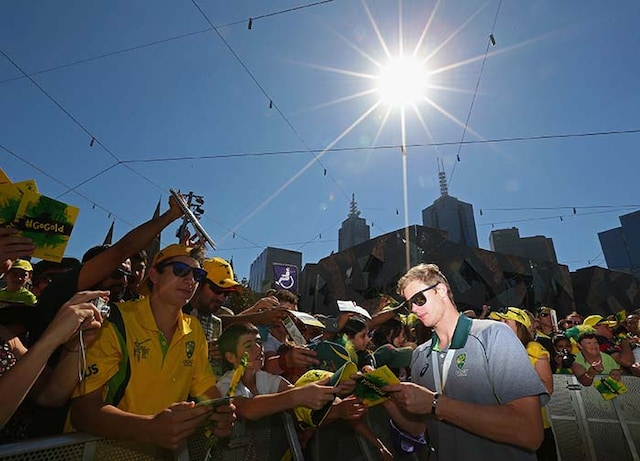 Smith, who scored a hundred in the semifinal and an unbeaten half-century in the final, also signed autographs for his adoring fans.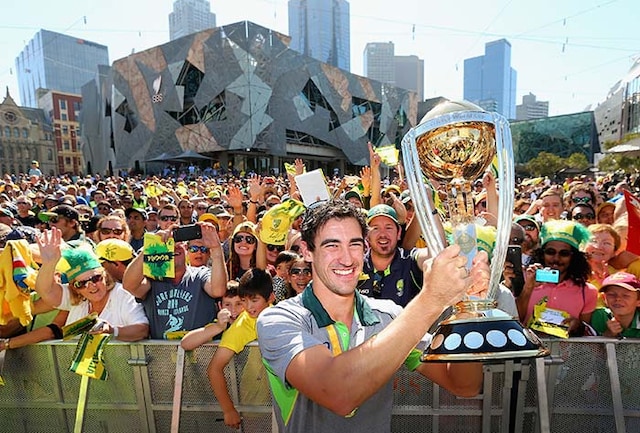 Man-of-the-tournament Mitchell Starc, who took 22 wickets, poses with the World Cup.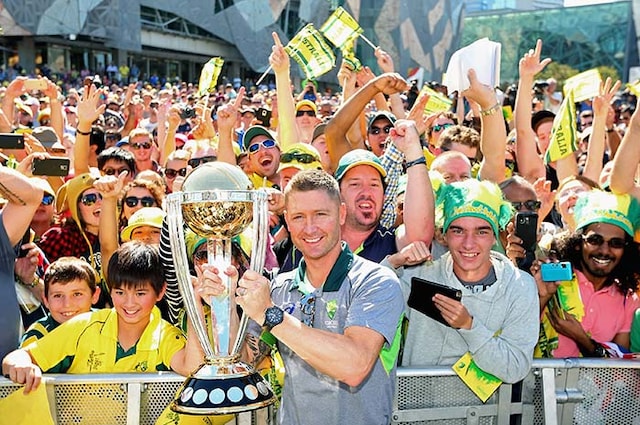 Clarke, who said his ODI exit was closest to a fairytale ending, holds aloft the World Cup.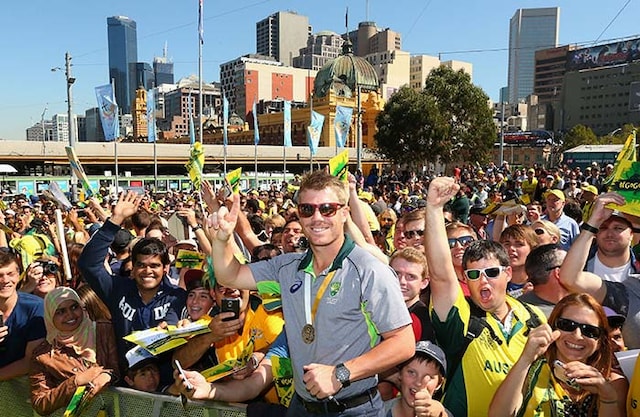 Powerful Australian opener David Warner smacked 45 in a modest chase on Sunday and he was a popular man in the crowds the day after.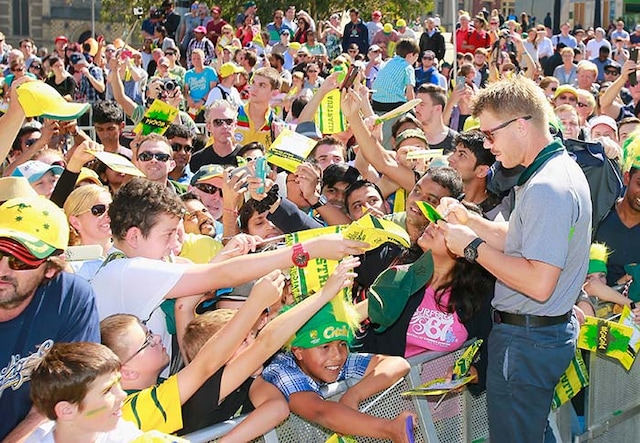 Warner may not have been in top form for most part of the World Cup, but fans soaked up every moment around the dynamic batsman.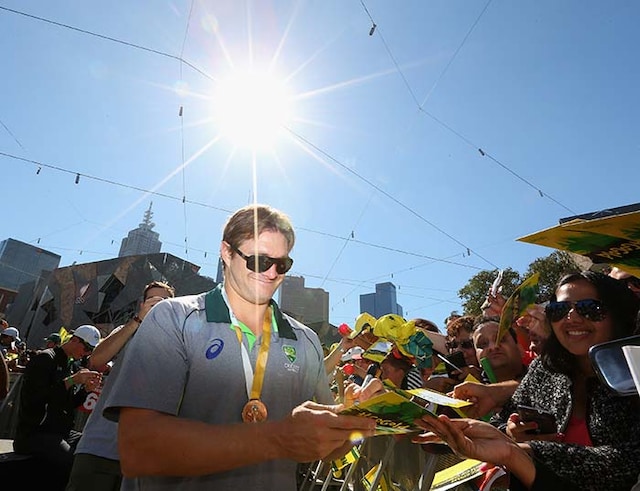 Shane Watson, who struggled for form in the initial part of the World Cup, played a crucial part in Australia's successful World Cup campaign.