Fans, Family and Selfies: New Zealand's Grand Homecoming
Fans and family greeting with open arms the New Zealand cricket team returned home after a successful World Cup 2015 campaign.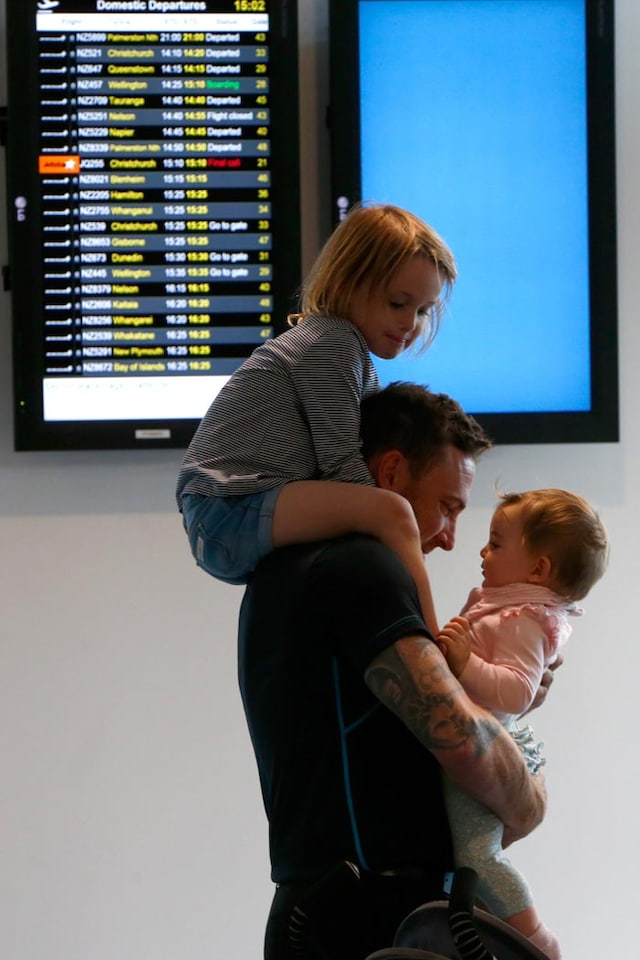 A fierce batsman and an aggressive captain on the field, but off it, Brendon McCullum returned to his role of a dotting father. He and his men were greeted with open arms in Auckland after a hugely-successful World Cup 2015 campaign (All photos: Getty Images)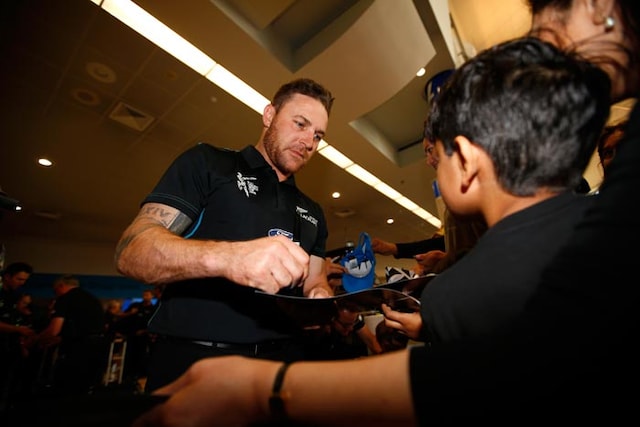 Brendon McCullum's aggressive brand of cricket won all the accolades during the tournament, with most neutral fans rooting for his team in the final.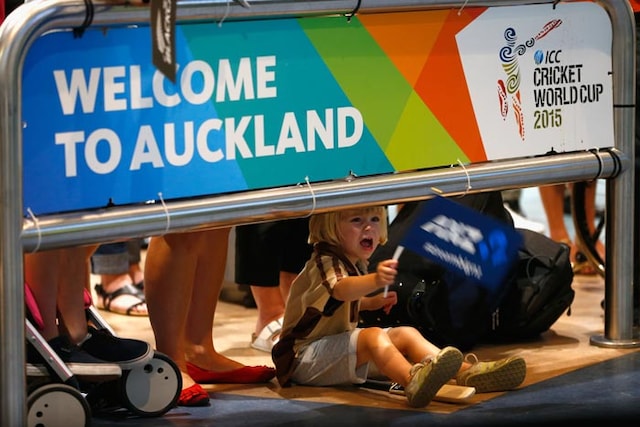 Tall, short, young and old! All kinds of fans turned up at the airport to welcome their heroes home.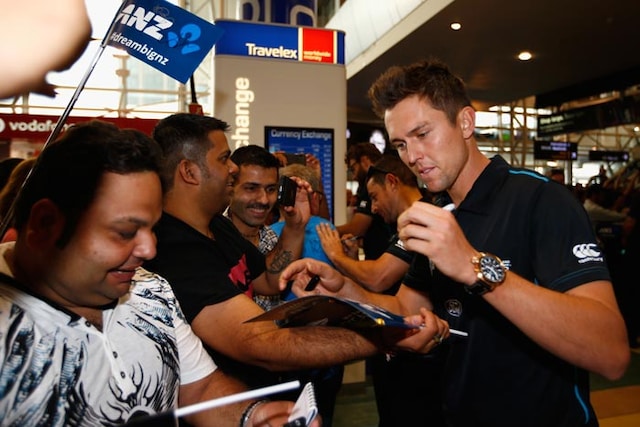 The Kiwi pace sensation Trent Boult, who had an excellent World Cup 2015 campaign, was seen signing several autographs for fans.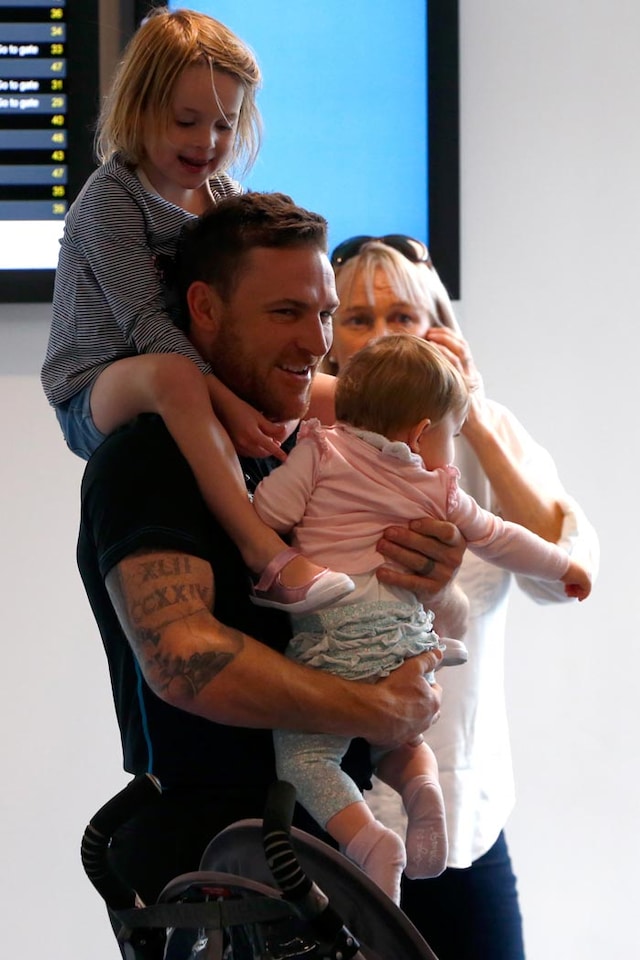 Brendon McCullum's young family seemed elated to have him back home and it showed!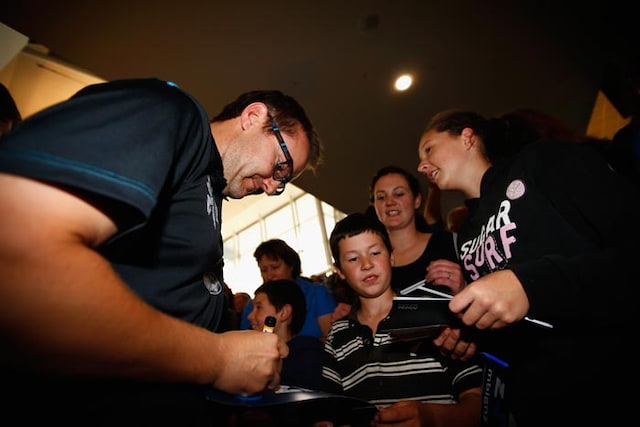 Mike Hesson, the coach of the Black Caps was also seen meeting and greeting fans.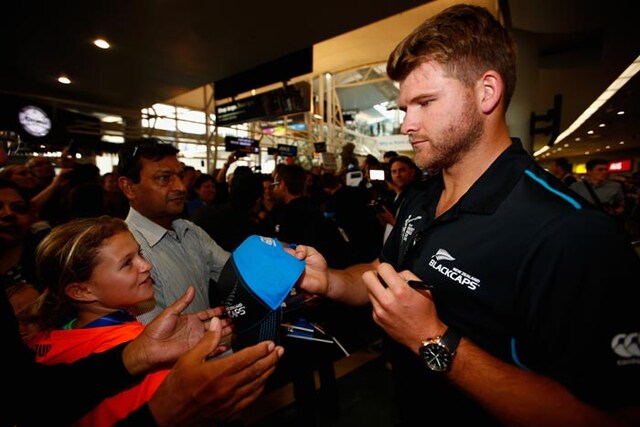 Kiwi swashbuckler Corey Anderson was seen signing a cap for enthusiastic fans.
Where there are fans, there will be selfies! A fan here, taking a selfie with the McCullum brothers.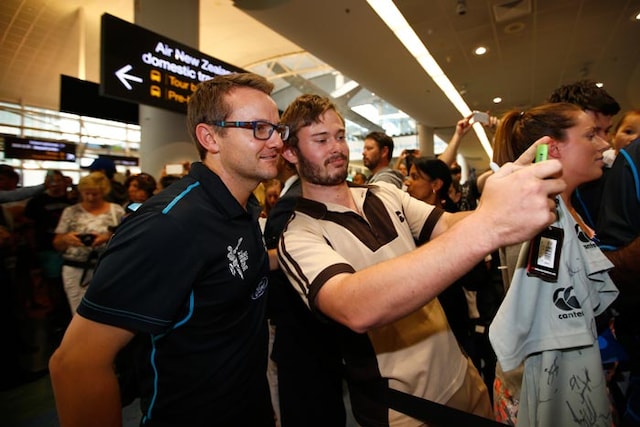 Even coach Hesson was hounded for selfies.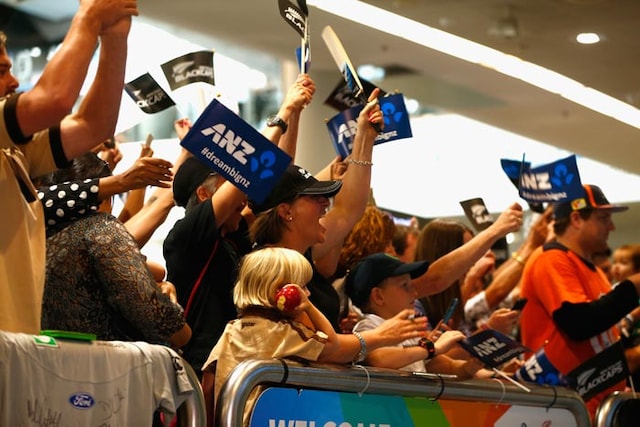 After seven failed attempts, the Kiwis reached the final of a World Cup for the first time, where they lost to Australia. For the fans however, the team had done enough.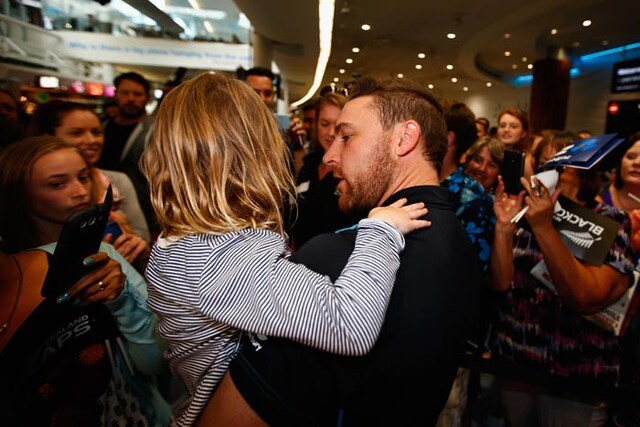 With his daughter in his arms, McCullum was seen greeting fans at the airport.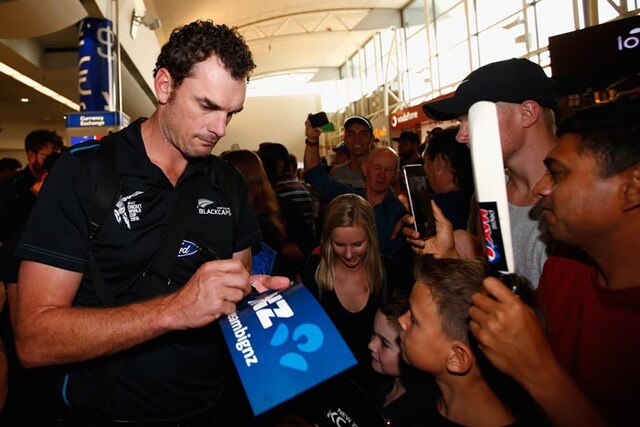 Kiwi pacer Kyle Mills interacting with a few fans.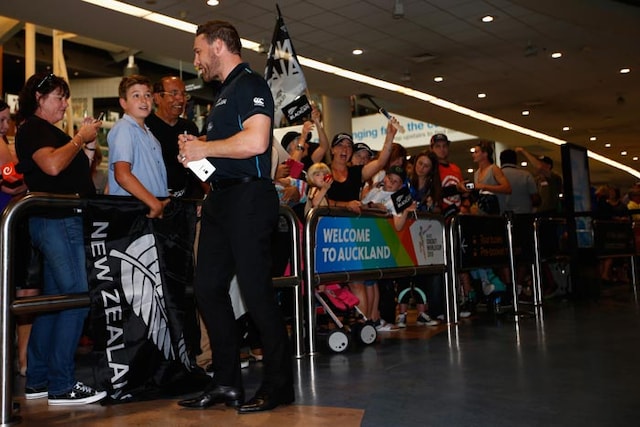 The Auckland airport was brimming with fans as McCullum & Co. made their way back.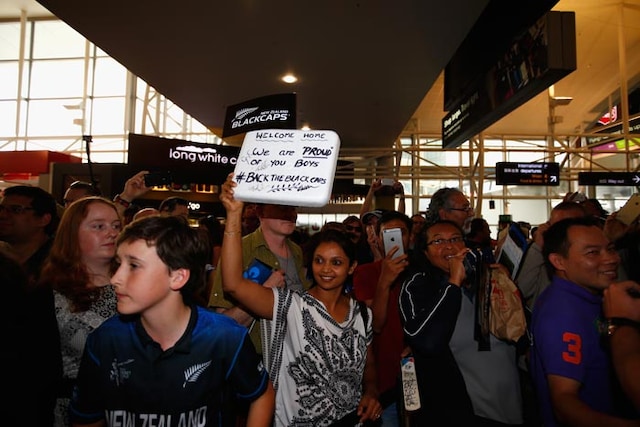 "Welcome back! We are proud of you boys" said the placard held by the supporters as they welcomed their heroes with a broad smile and open arms.