David 'The Goliath' Warner Punishes Afghans
Aggression is his middle name and David Warner is proud of it. Against Afghanistan in Perth on Wednesday, the fiery Australian opener brought forth all his resources to slam a career-best 178 off 133 - eclipsing his 163 scored against Sri Lanka in 2012. (All images courtesy Getty and AFP)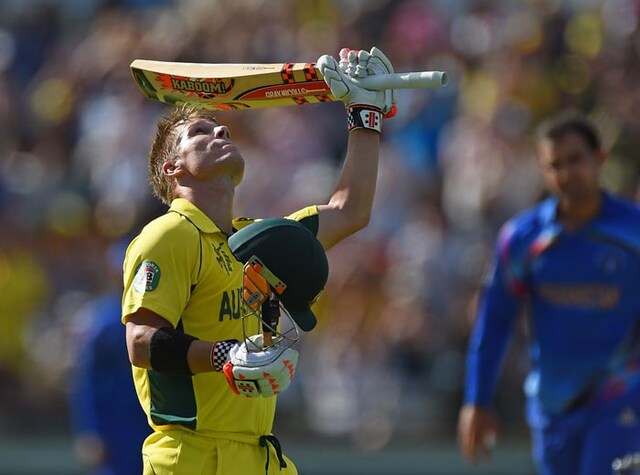 Aggression is his middle name and David Warner is proud of it. Against Afghanistan in Perth on Wednesday, the fiery Australian opener brought forth all his resources to slam a career-best 178 off 133 - eclipsing his 163 scored against Sri Lanka in 2012. (All images courtesy Getty and AFP)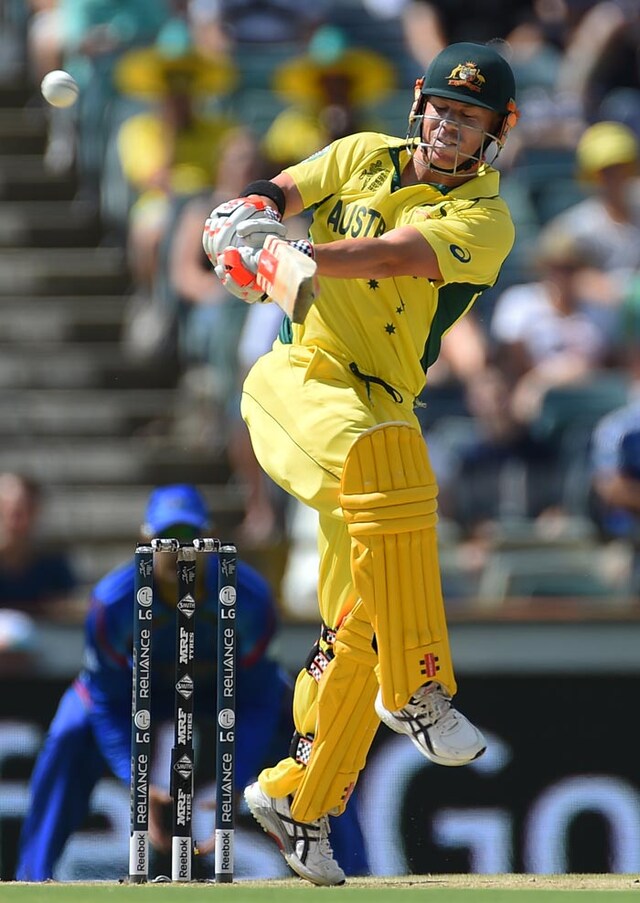 In what many saw as a brave move, Afghanistan invited Australia to bat first at the toss. It may have seemed the right decision as Aaron Finch was removed in the third over by Dawlat Zadran. Watching his partner leave early though may have spurred Warner as he unleashed his full fury against the fielding side.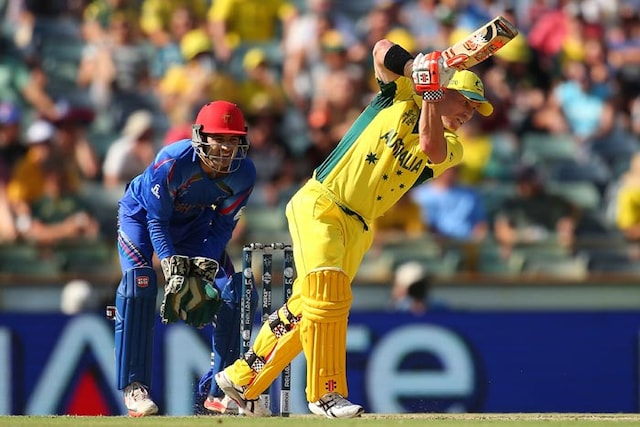 Partnering Steve Smith - with whom he shared an Aussie record stand of 260 runs for the second wicket, Warner tore into the spirited Afghan bowling attack.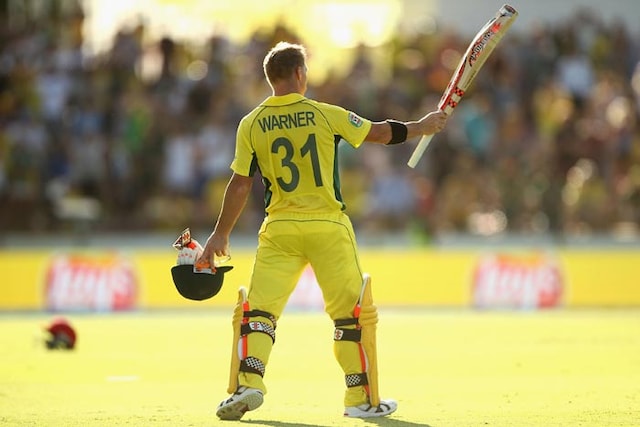 While his fifty came off 40 balls, Warner reached the three-figure mark off 92 deliveries.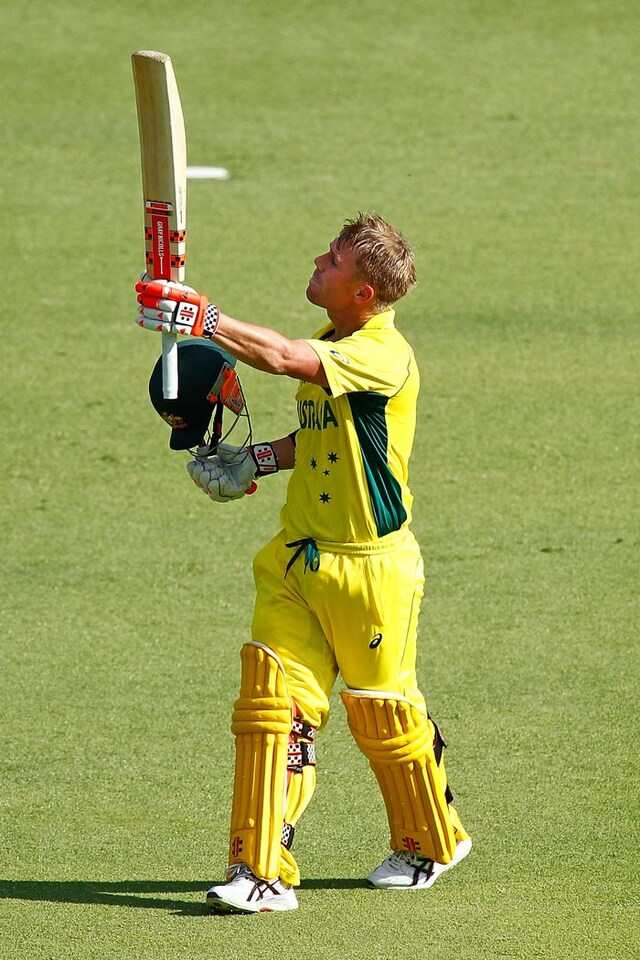 If Afghans thought reaching a century would be enough for Warner, they were completely wrong. As if the pace of scoring was not quick enough, the New South Wales player switched to top gear effortlessly after completing his ton - his third fifty of the innings taking him just 24 balls!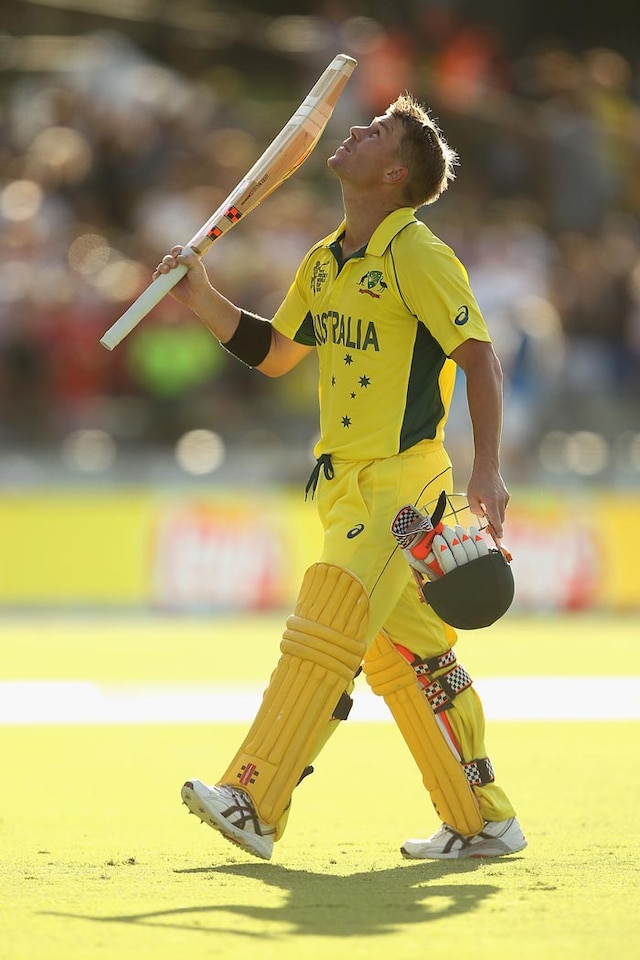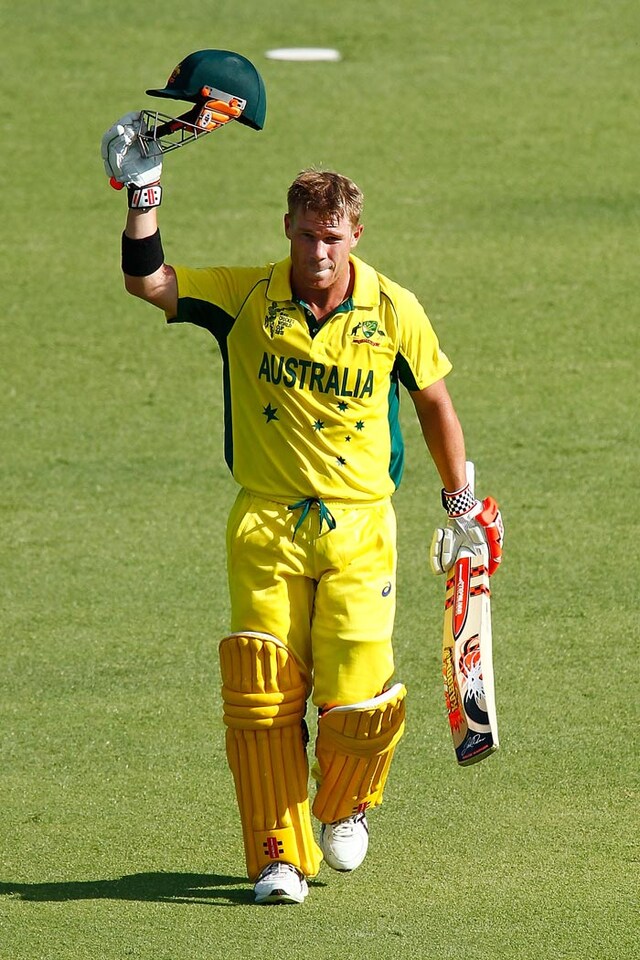 The biggest applause though was when Warner eventually holed out to Nabi off Dawlat's bowling. Fans stood up and erupted in cheer as a mark of respect for what was a truly memorable knock from the south-paw. Australia posted 417/6 - the highest total ever in a World Cup match.