Afghanistan Cricket Celebrates First Win of World Cups
February 26 will be a date marked in red in the Afghan cricket calendar!

The national cricket team defeated Scotland by a solitary wicket to register their first win in cricket's biggest tournament. Understandably, the celebrations were equally epic. (Images courtesy AFP and Getty)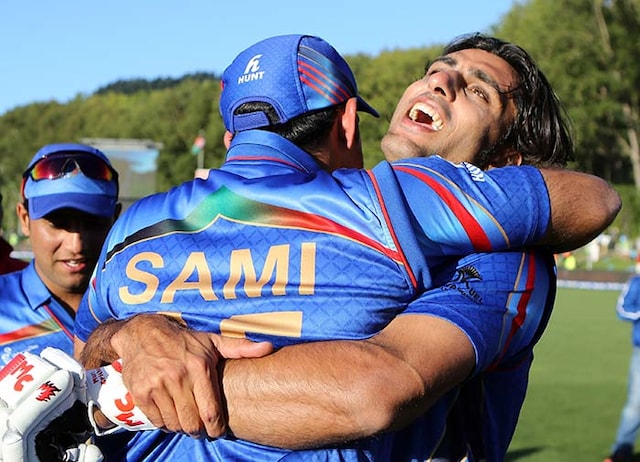 February 26 will be a date marked in red in the Afghan cricket calendar!

The national cricket team defeated Scotland by a solitary wicket to register their first win in cricket's biggest tournament. Understandably, the celebrations were equally epic. (Images courtesy AFP and Getty)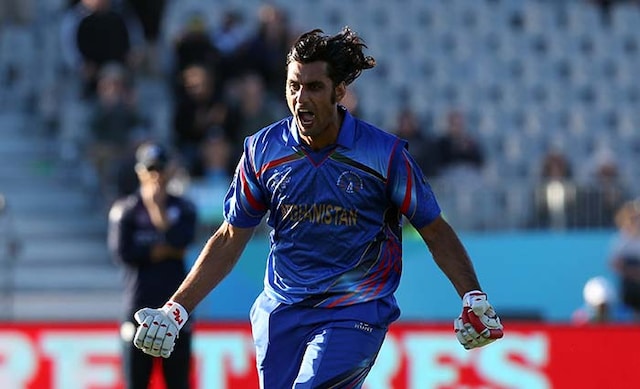 Chasing 211, Afghanistan's innings imploded despite a decent start. It was left to Shapoor Zadran who hit a four in the final over to take his team to a win.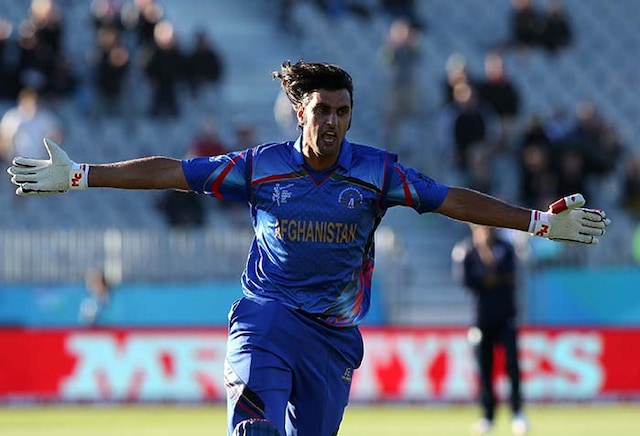 He slapped the four, rushed to the outfield, fell down and looked like he thanked the almighty for the triumph.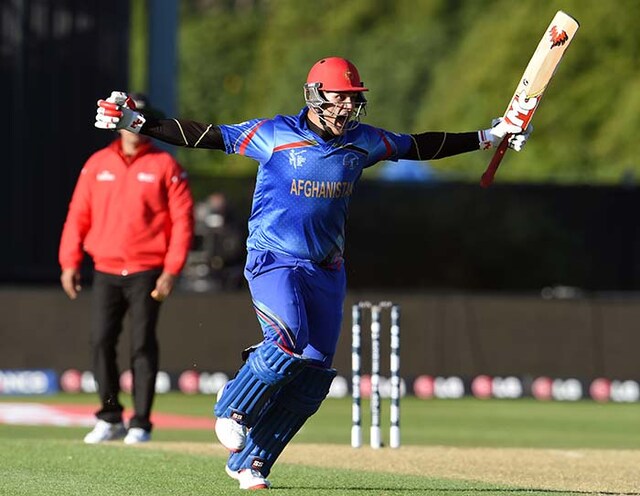 Zadran and Hamid Hassan (in pic) were the final two men at the crease which made the contest even more thrilling.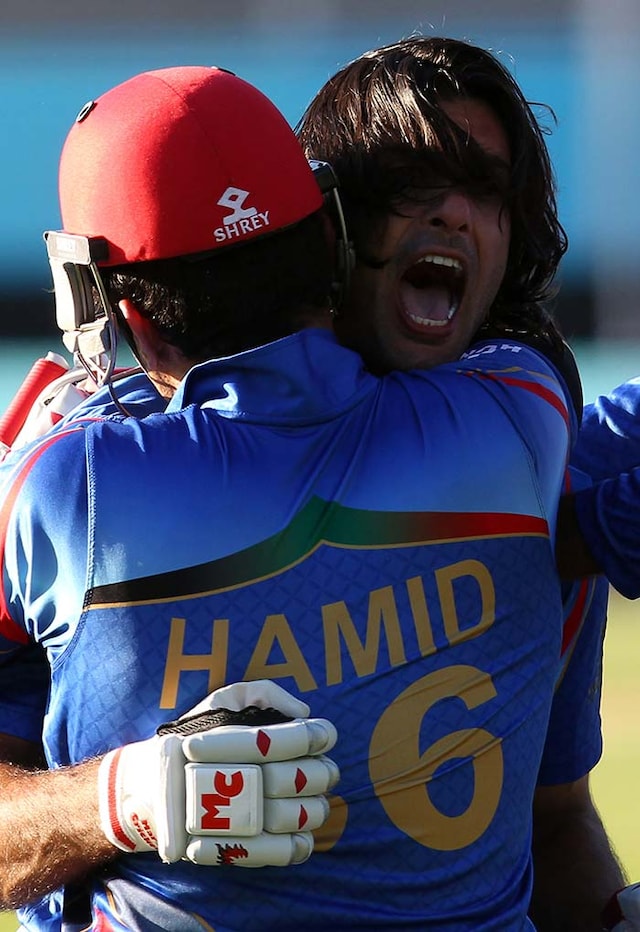 The two however managed to keep their nerves to go past the finish line.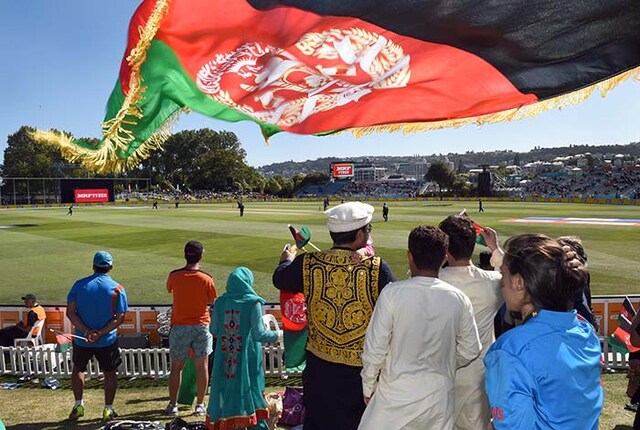 It was a day that Afghan fans would not forget!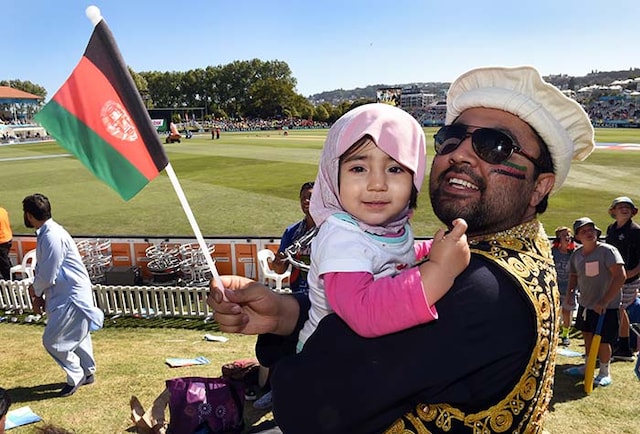 The team has enjoyed good support Down Under and fans enjoyed their first World Cup win thoroughly.