Vettel claims top honours in Bahrain
Sebastian Vettel was back at doing what he does best - winning. He converted his pole position to a comprehensive win at Bahrain to claim his first trophy of the 2012 season. A look at him and other racers. (AFP and AP images)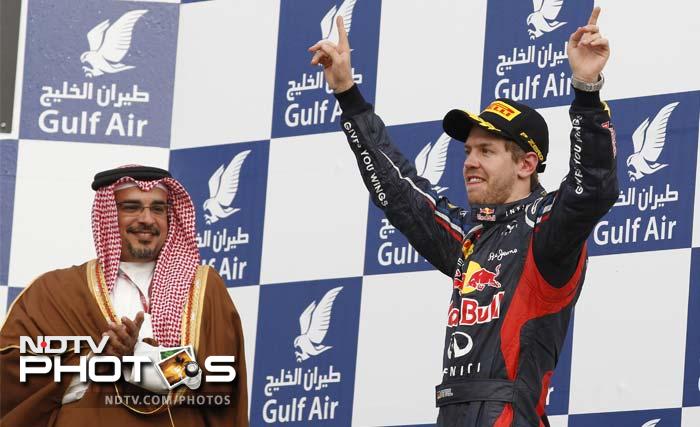 Sebastian Vettel was back at doing what he does best - winning. He converted his pole position to a comprehensive win at Bahrain to claim his first trophy of the 2012 season. A look at him and other racers. (AFP and AP images)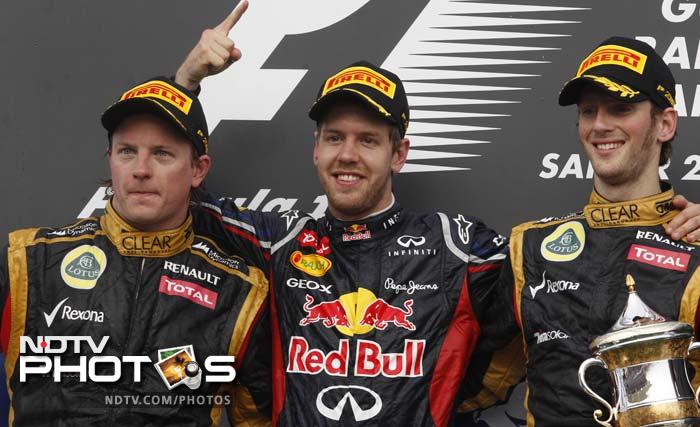 Vettel was joined on the podium by Lotus F1 drivers Romain Grosjean and Kimi Raikkonen (left) who finished third and second respectively.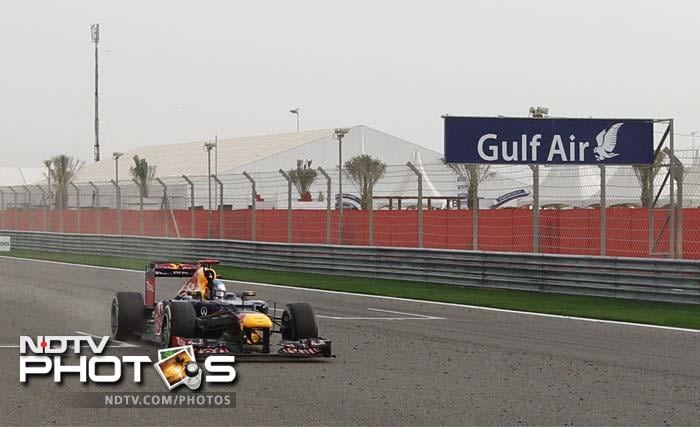 Vettel dominated the race from the beginning and was the force to reckon with for all the other drivers.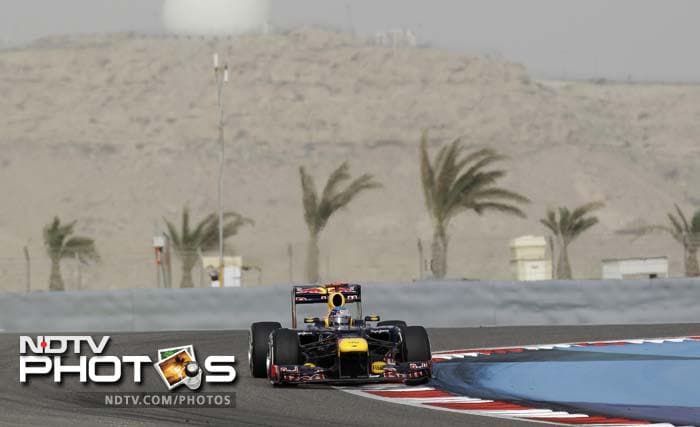 Teammate Mark Webber finished fourth, ahead of Nico Rosberg in his Mercedes AMG.
Lewis Hamilton finished eight while McLaren teammate Jenson Button had a futile session, taking the 18th position.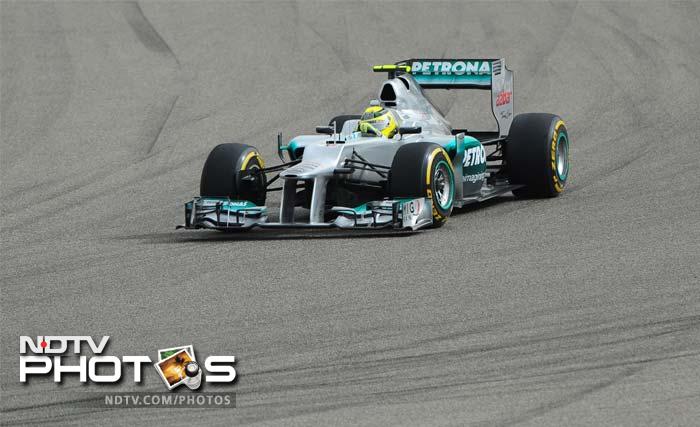 Michael Schumacher had a grid penalty against him but the veteran managed to fight his way to the tenth spot.
Force India's Paul di Resta finished on a strong note and took the sixth spot. Teammate Nico Hulkenberg was 12th.