US Grand Prix: Hamilton storms on to the podium
When it came the US Grand Prix, defending title holder Lewis Hamilton wasn't willing to give up on this.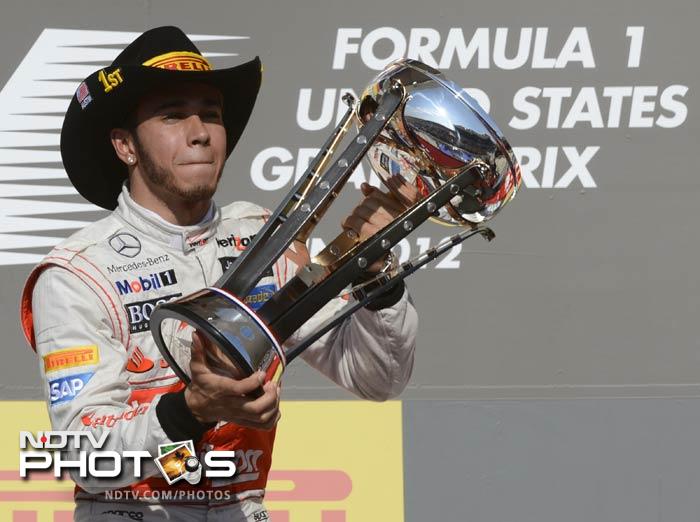 It's been a while that Lewis Hamilton had been on the podium. But the Circuits of Americas have always been special for Lewis Hamilton. And he successfully defended his US Grand Prix title for the second year. (AP & AFP Photos)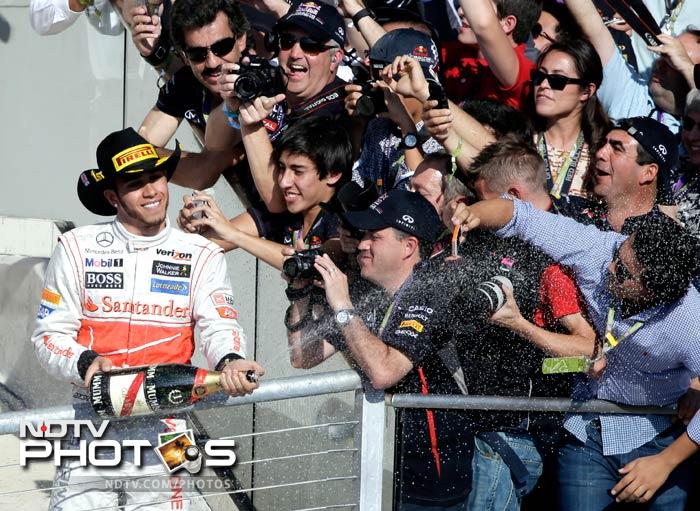 The McLaren team and Hamilton had every reason to celebrate a GP win after quite a long gap.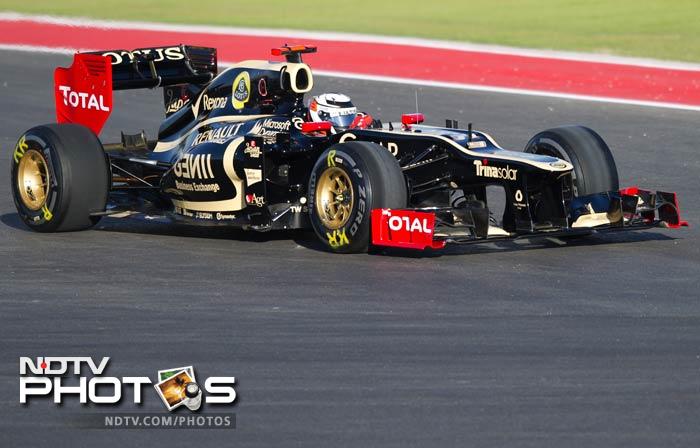 The winner at the Abu Dhabi GP, Kimi Raikkonen had started fourth on the grid. But he managed to finish 6th as Felipe Massa and Jenson Button piped him at the end.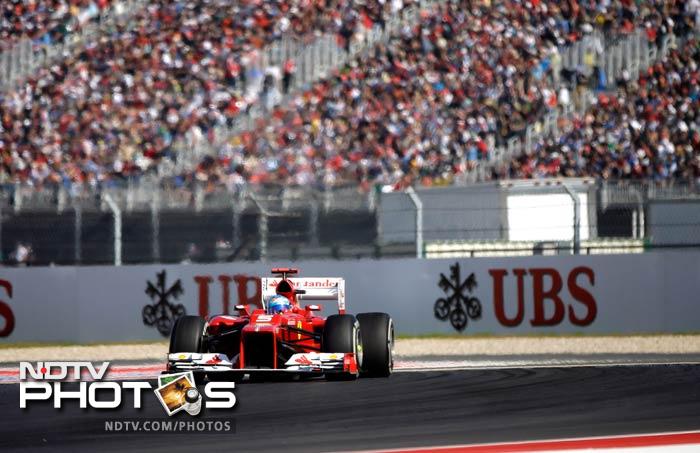 Ferrari were the clear favourites for the large turnout that the Austin circuit witnessed over the weekend.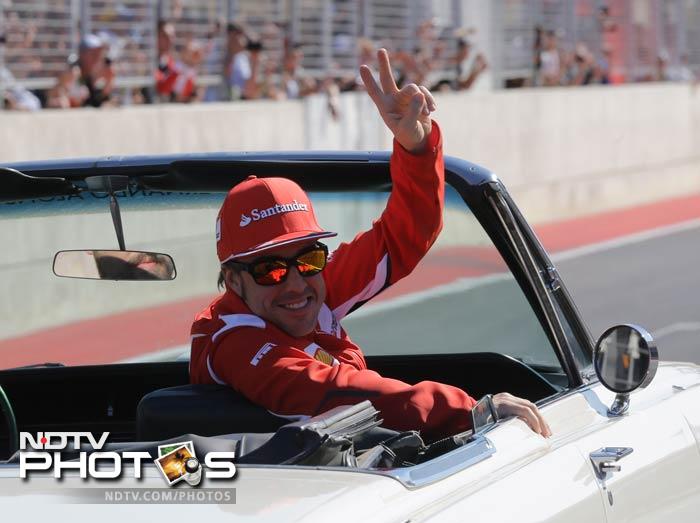 And Fernando Alonso didn't disappoint his fans either. Starting 7th on the grid, he finished 3rd to keep the championship hopes alive.
Red Bull's Mark Webber had started third on the grid but didn't complete the race as he had to retire earlier with mechanical glitch.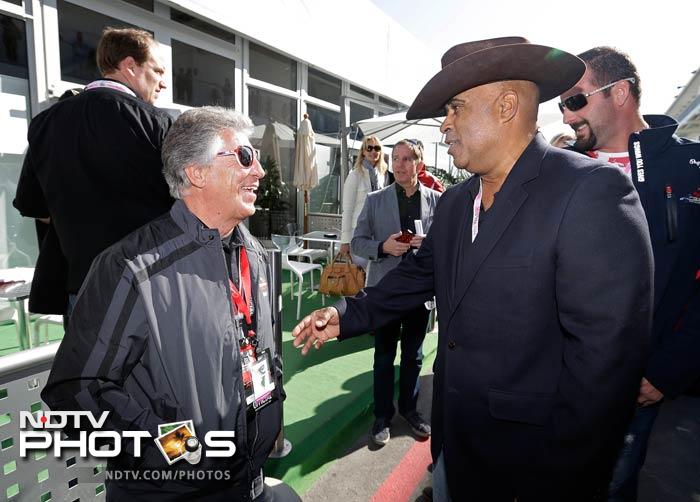 F1 legend Mario Andretti (L) was their throughout the weekend. He caught with another former racing great Willy T. Ribbs on Sunday.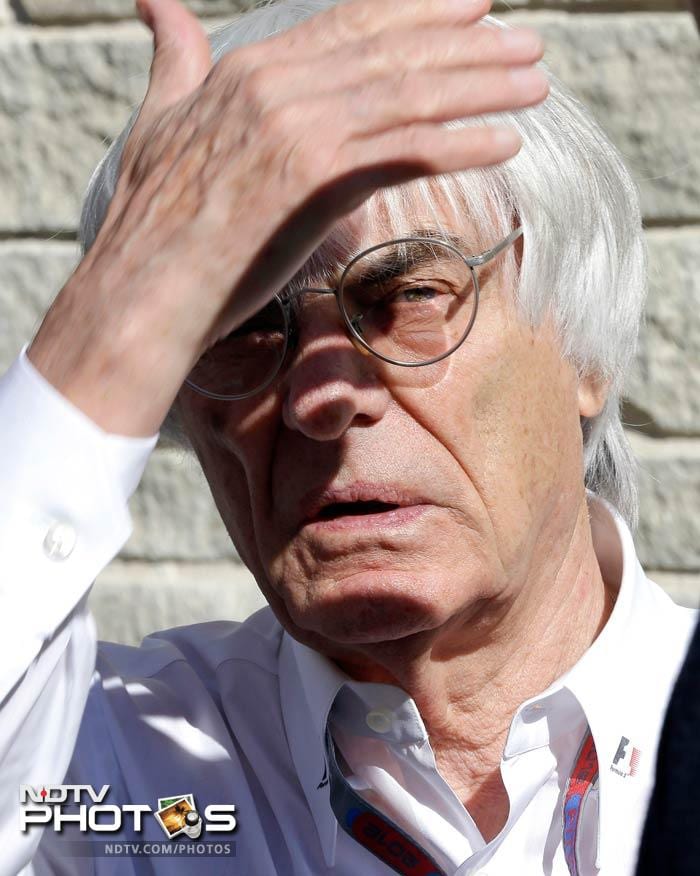 Bernie Ecclestone shows no signs of signing off just yet. And with just one race this year, he must be looking for a real long holiday ahead.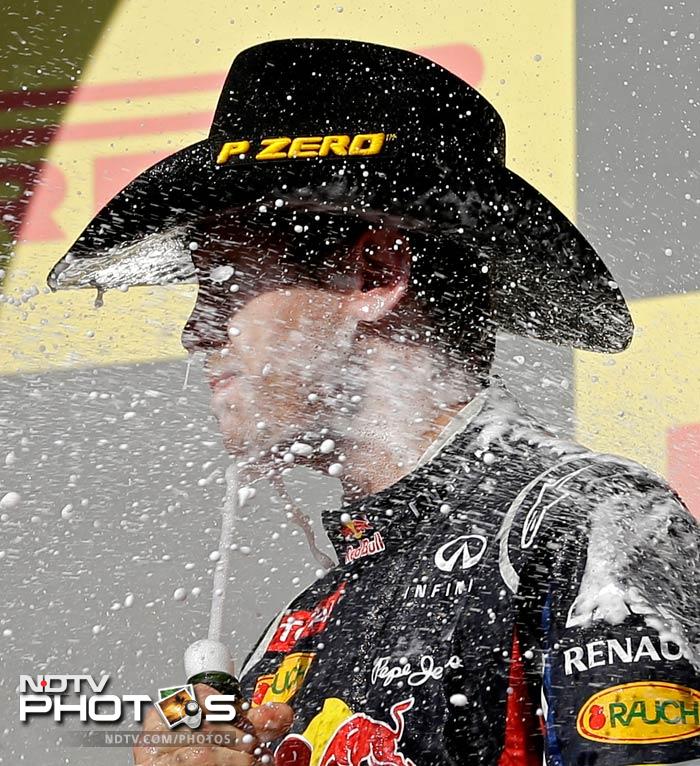 Sebastian Vettel came in second, but the Texas race must have woken him up -- if at all any part had gone complacent. With one more race to go, Vettel now has his task cut out.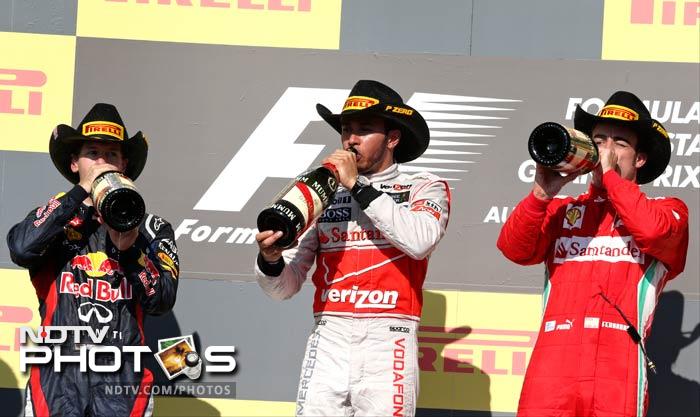 It was the first time this season that the top three drivers were on the podium together. And what a finish are we looking at to this year's F1 season. Brazil coming!