The other stars of the Indian GP
Investment can do wonders to a Grand Prix. So can people working at the grass-root level. This is a look at the people who worked behind the scenes to make the Indian GP possible and put it as one of the best in the world. (AP Photos)
Investment can do wonders for a Grand Prix. So can people working at the grass-root level. This is a look at the people who worked behind the scenes to make the Indian GP possible and put it as one of the best in the world. (AP Photos)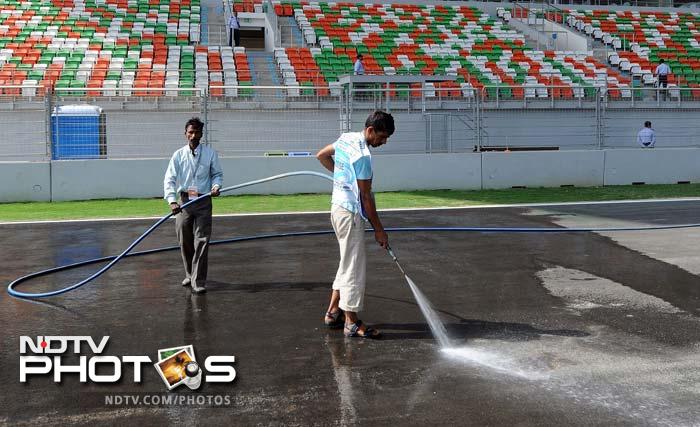 The dusty track was watered by workers to keep the conditions perfect for drivers who touched over 300 kph speeds on certain sections.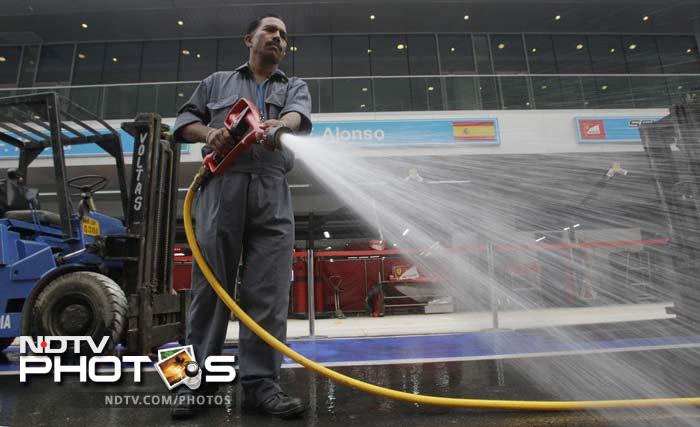 Even paddocks needed to be cleaned and the staff here at the Buddh International Circuit worked hard to ensure a top-notch race.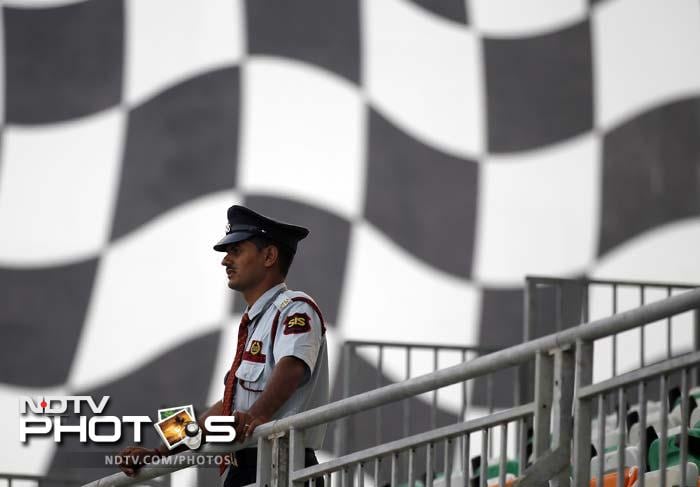 Security is paramount for any international event. While the National Security Guard's were mobilised, local police and security officials were also deployed ensuring safety of all.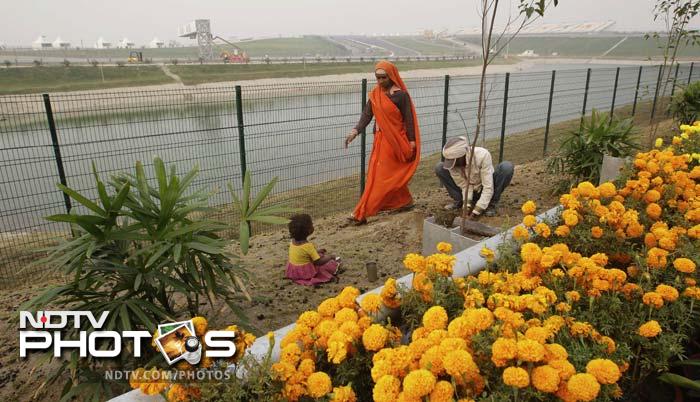 Adding beauty to the track has also been a priority and several gardeners and local workers were employed to complete the task.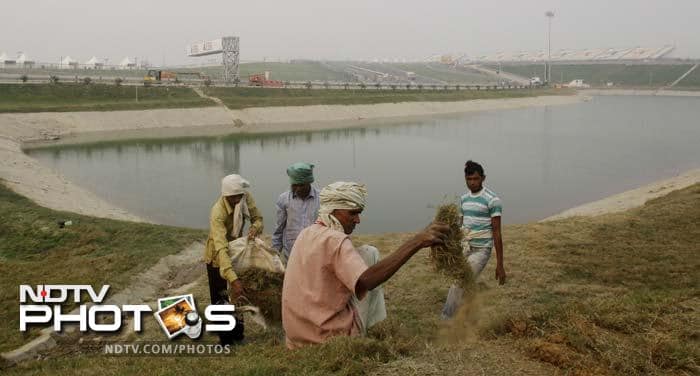 Farmers take a break outside the periphery as the main grandstand of the circuit can be seen in the background.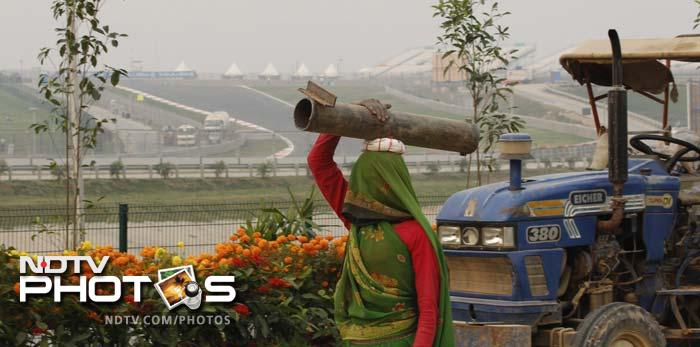 Women have been as involved in the preparations as men and did a credible job of ensuring that the visuals from the helicopter camera left viewers stunned.
The construction of stands and other facilities were well-appreciated. Workers did a great job of putting finishing touches and ensuring a timely finish.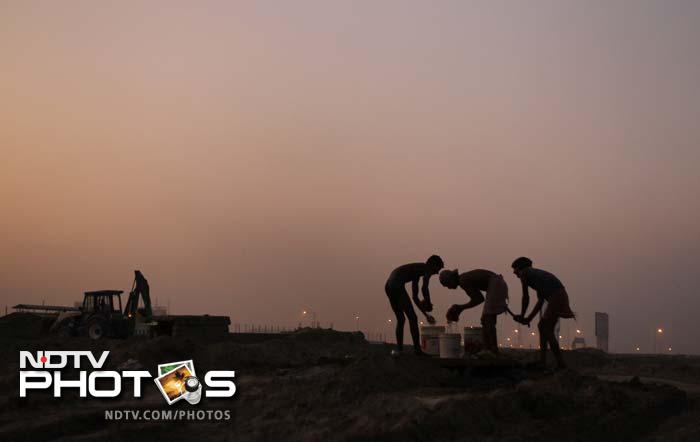 Dawn to dusk and dust to lush...these workers have truly made the Indian GP a reality.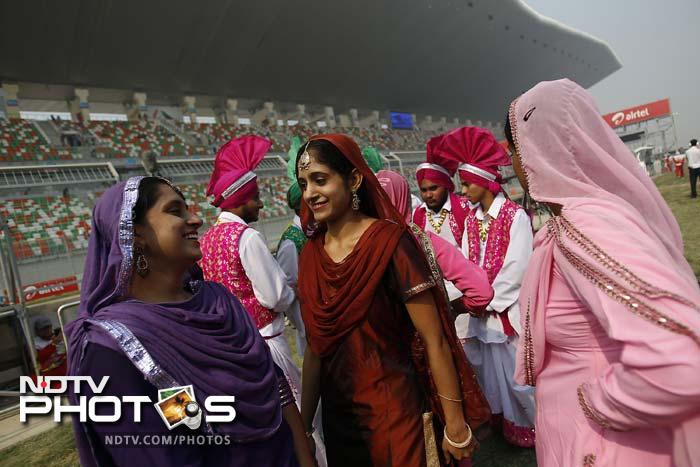 Entertainers were also present in full force. Bringing the culture of India to the world's view was important and these artists knew just how to do it.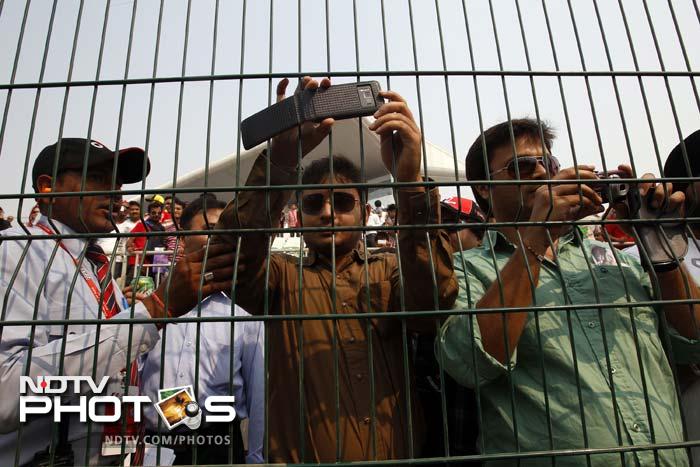 No sporting event is complete without sports lovers. The Indian fans have played a huge role in ensuring that the race itself was enjoyed as much as it was eagerly waited for.
So for all the talks of speed and stars; of Bollywood stars and business barons; of investment and returns, in absolute reality, India's tryst with F1 stemmed from (a part of) India's reality, ground-level up.