Singapore Grand Prix: Vettel triumphs under lights
Red Bull's Sebastian Vettel converted his pole position to a comfortable win at the Marina Bay circuit in Singapore to register his third win on the trot. <br><br>Images courtesy: AFP and AP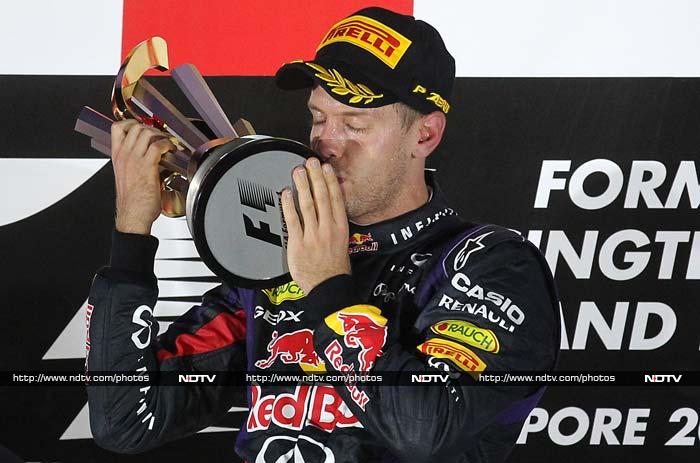 Red Bull's Sebastian Vettel converted his pole position to a comfortable win at the Marina Bay circuit in Singapore to register his third win on the trot.

Images courtesy: AFP and AP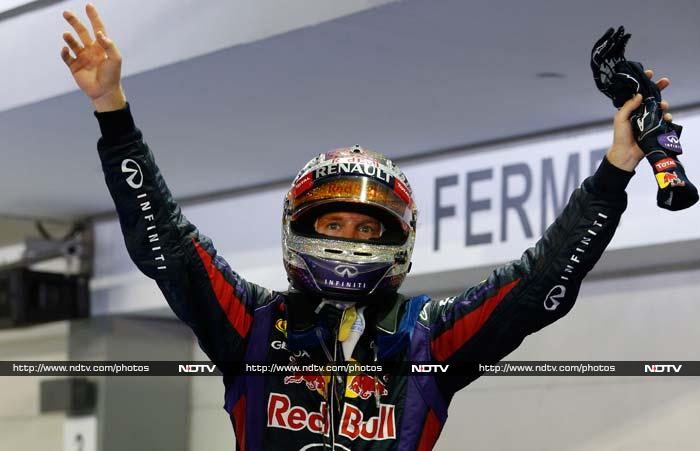 Vettel dominated proceedings for most parts, leaving nothing to chance. He was 32. 6 seconds faster than the second-placed Fernando Alonso in his Ferrari.

Vettel's victory was his third in a row in Singapore, his seventh of the season and 33rd of his career, moving him out of a tie with Alonso.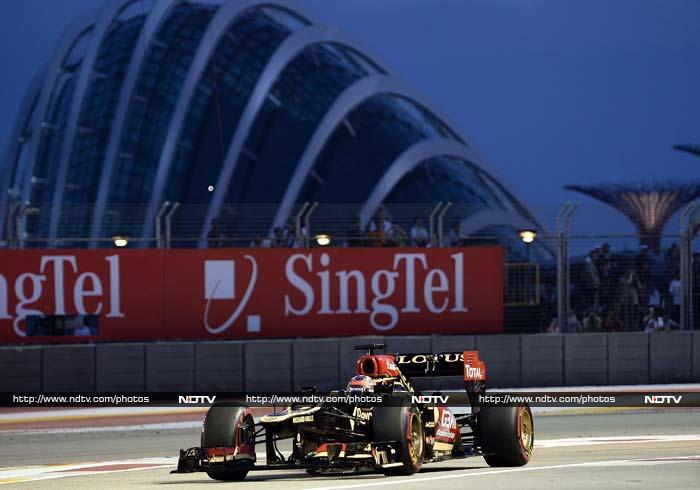 Third-placed Kimi Raikkonen also had a good race but could not challenge the might of the German ahead.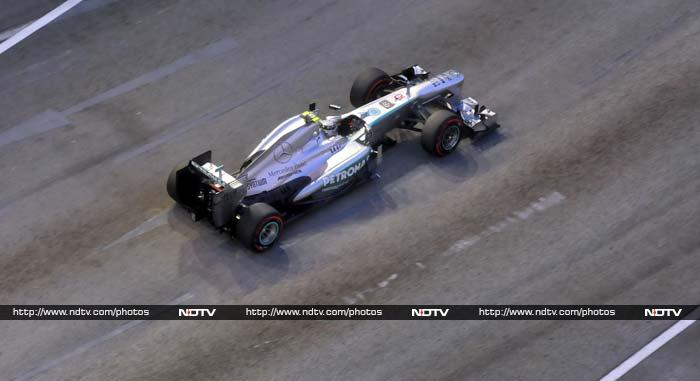 In fact, the only time Vettel lost the lead was in the first corner - to Nico Rosberg - before running wide on turn two.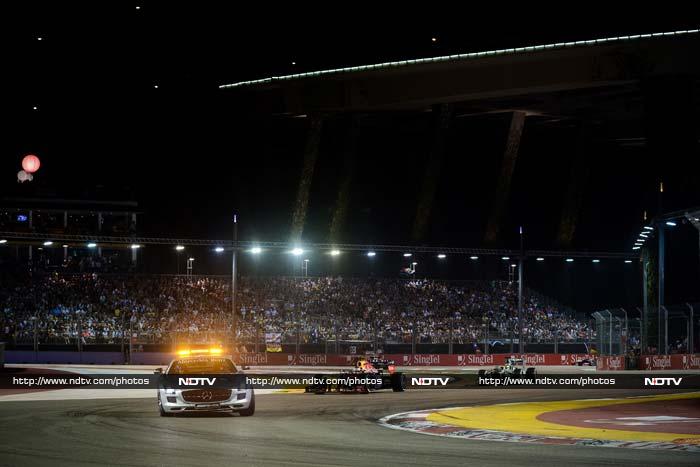 A safety car period also hurt Rosberg's chances after Daniel Ricciardo bumped his car on turn 18. Rosberg and his Mercedes partner finished 4th and 5th respectively.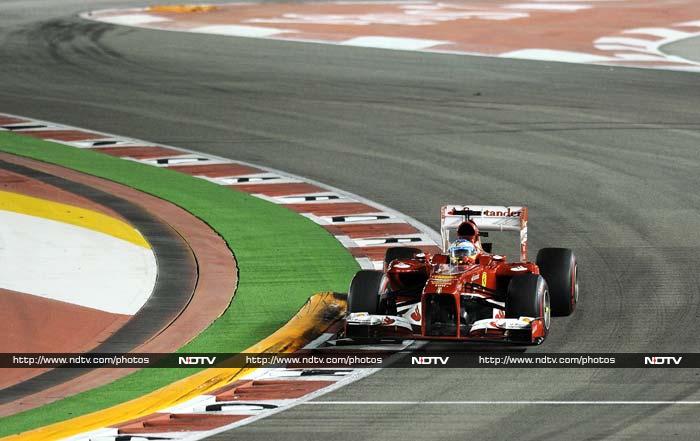 Ferrari's Felipe Massa was sixth, ahead of the McLaren pair Jenson Button and Sergio Perez.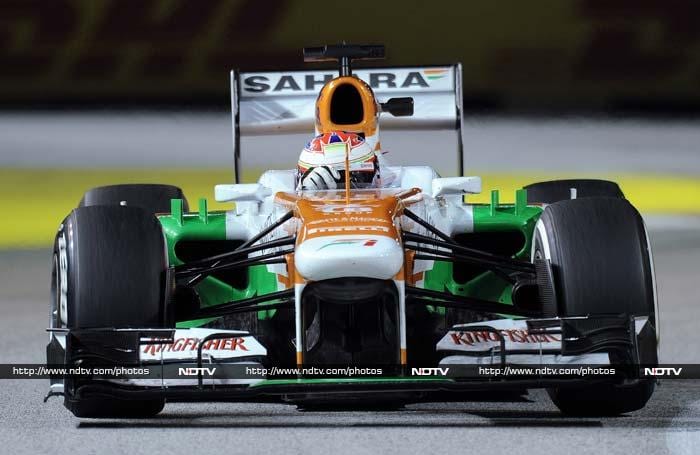 Force India's Adrian Sutil was behind Sauber's Sergio Perez, completing the top-10.