Singapore F1: Qualifying session
Lewis Hamilton drove up a storm and secured his sixth pole position of the season, in Singapore. He will be joined by Pastor Maldonado and Sebastian Vettel in the front row. (AFP and AP images)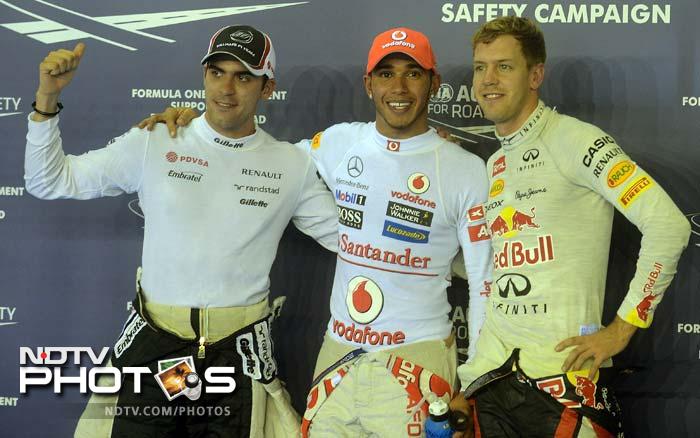 Lewis Hamilton drove up a storm and secured his sixth pole position of the season, in Singapore. He will be joined by Pastor Maldonado and Sebastian Vettel in the front row. (AFP and AP images)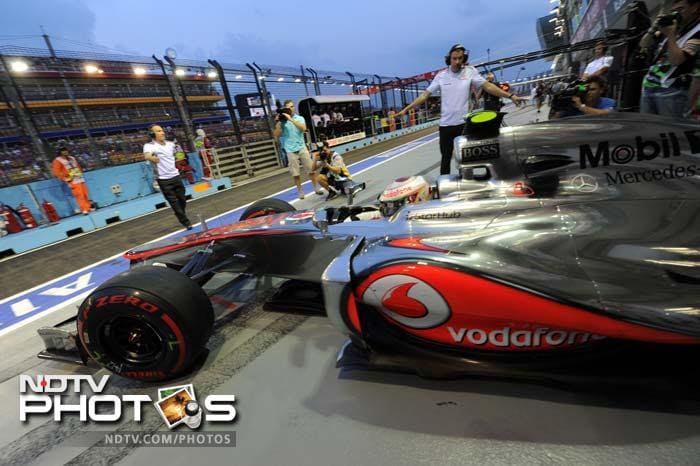 Hamilton has been in excellent form coming into the Singapore Grand Prix. Though the practice sessions belonged to Vettel, the Briton rose to the occassion when it mattered the (second) most.
Hamilton's McLaren teammate Jenson Button finished the session with the fourth best time.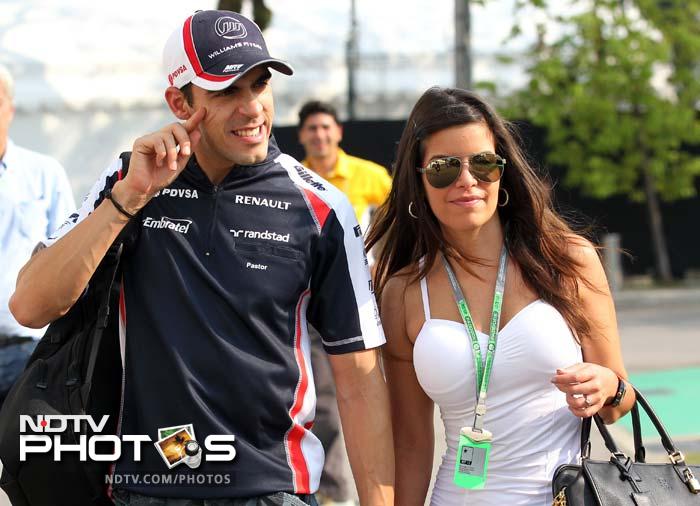 Pastor Maldonado, seen here with his girlfriend prior to proceedings on Saturday, was also powerful and pushed his Williams to the limit.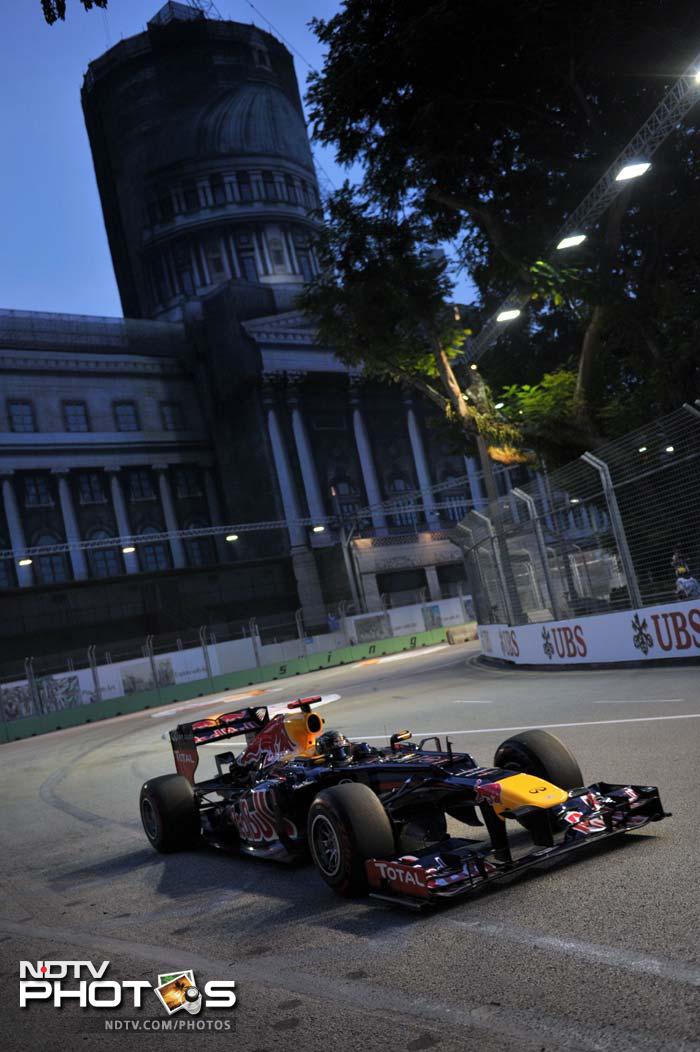 Red Bull's Vettel would perhaps rue not getting a better view on the starting grid but will take what he has got. Teammate Mark Webber is has the seventh spot.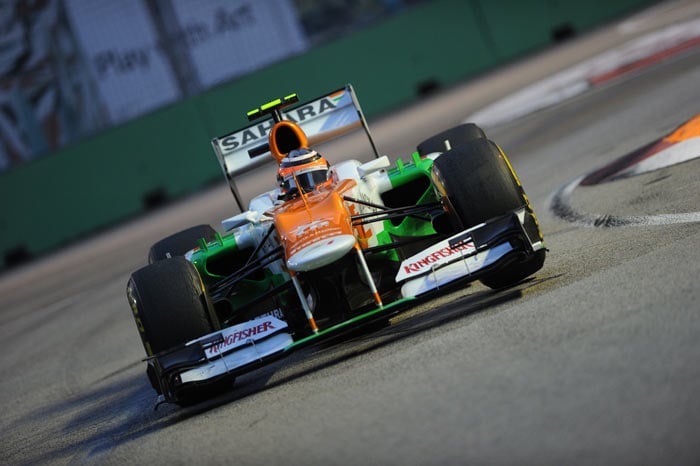 Sahara Force India has had a good run in Singapore and Paul di Resta ensured a sixth position for himself. Teammate Nico Hulkenberg is five places behind him.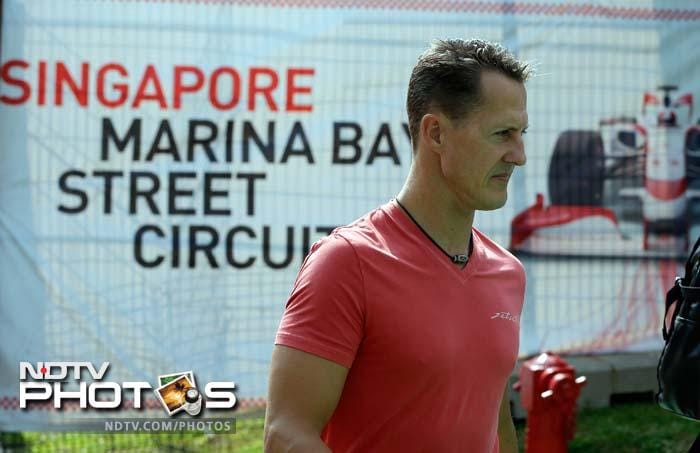 Michael Schumacher clocked the ninth best time and Nico Rosberg in the other Mercedes AMG will be a place behind.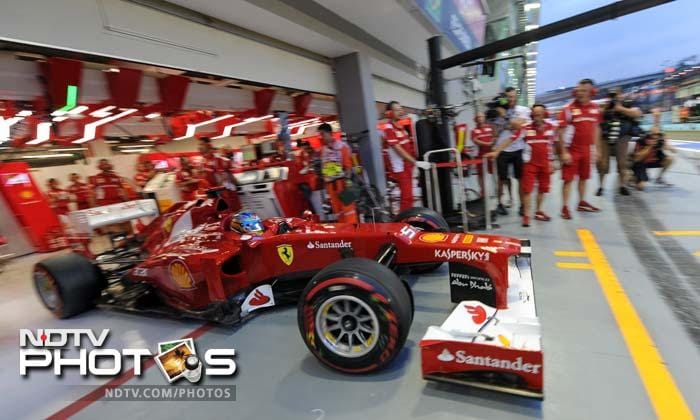 It was a mixed session of sorts for Ferrari. While Fernando Alonso has the fifth spot, Felipe Massa just could not get going and has the 13th place to work his way up from.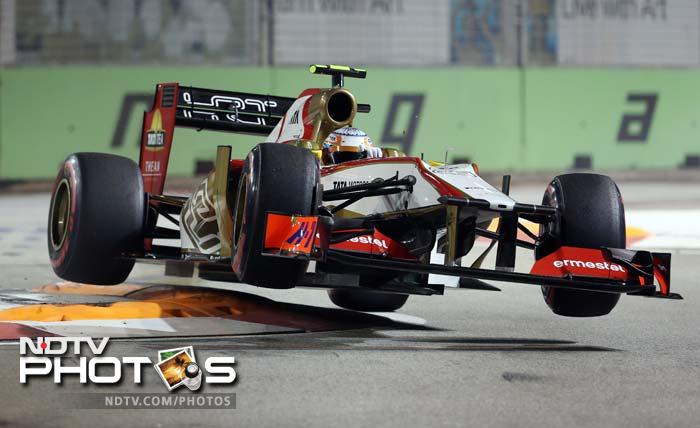 Narain Karthikeyan, seen airborne here, will start from the 23rd spot.