Sebastian Vettel races his way to F1 glory
Red Bull and Sebastian Vettel realised their dreams at the Indian Grand Prix. The German won the race comprehensively to seal his fourth drivers' championship title. His team also sealed the top team spot. <br><br> Images courtesy AFP and AP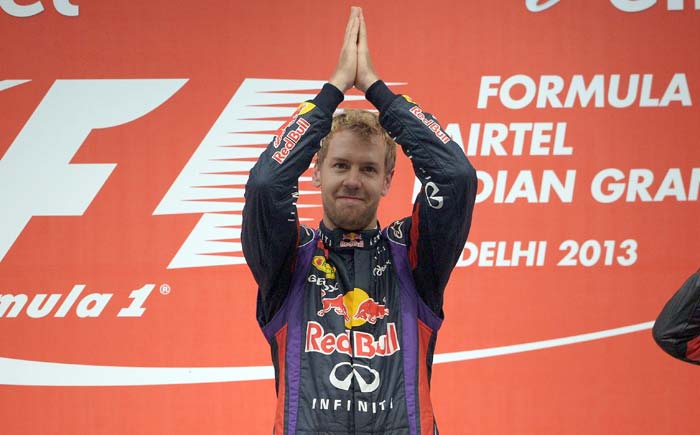 Red Bull and Sebastian Vettel realised their dreams at the Indian Grand Prix. The German won the race comprehensively to seal his fourth drivers' championship title. His team also sealed the top team spot.

Images courtesy AFP and AP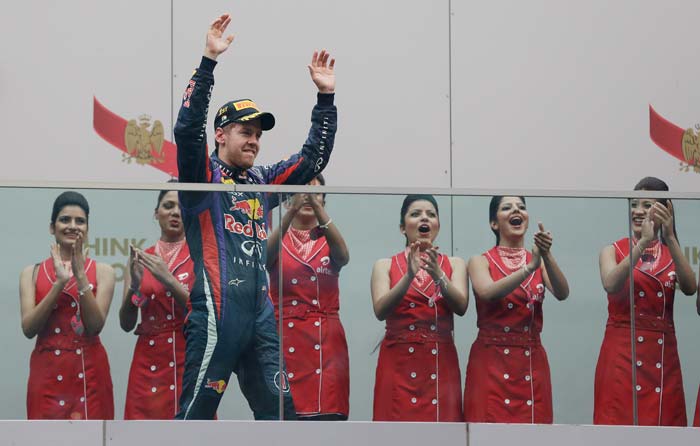 The 26-year-old German became the youngest man to win four straight titles, with Juan Manuel Fangio and Michael Schumacher the only other drivers to achieve the feat.
Pole-sitter Vettel pitted early to change his soft tyres but then sped through the field to win 30 seconds ahead of Mercedes's Nico Rosberg, with Lotus driver Romain Grosjean third.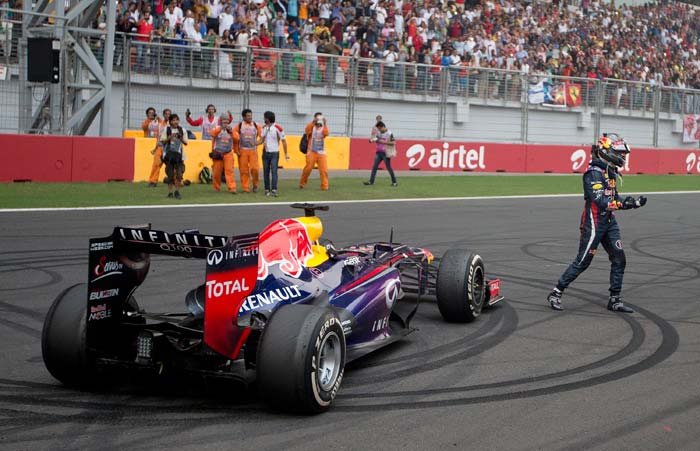 "Unbelievable day," said the jubilant Vettel over the team radio. "We did it! Yes! Yes!"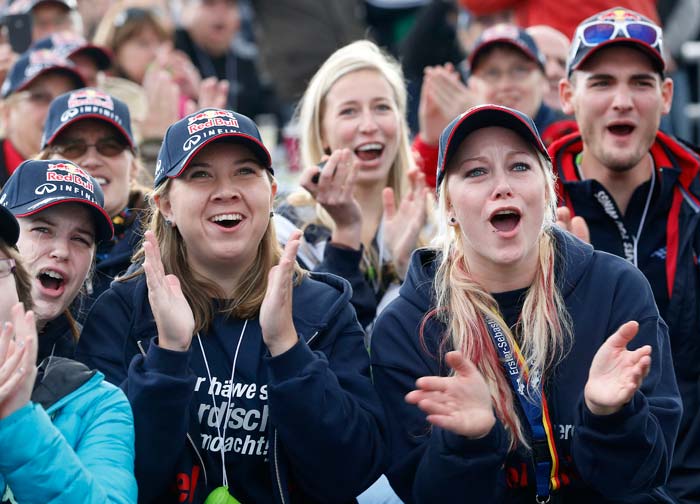 Vettel's sixth win in a row, 10th in 16 races this season and 36th of his career left him poised to shatter more records in the remaining three races in Abu Dhabi, America and Brazil.
If he wins all three, Vettel will equal Schumacher's record of 13 wins in 2004 and become the only driver to secure nine consecutive victories in a season.