Lewis Hamilton wins Malaysian Grand Prix
Lewis Hamilton, who started from the pole position in Sunday's race, led all through the race in Sepang, and dedicated the win to victims of the recent Malaysian plane crash tragedy. (All images courtesy AFP)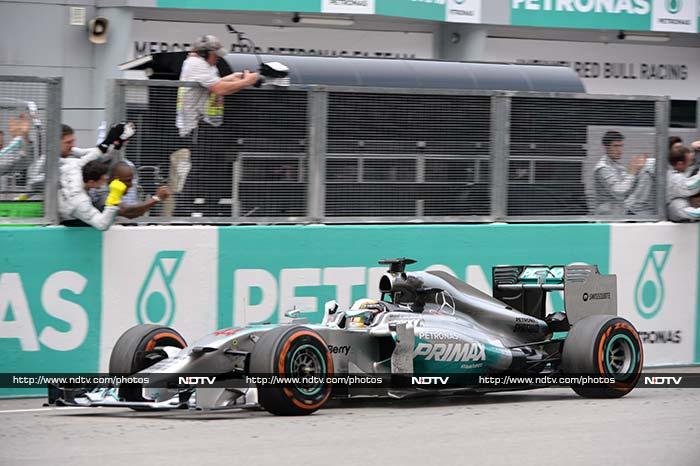 Lewis Hamilton, who started from the pole position in Sunday's race, led all through the race in Sepang, and dedicated the win to victims of the recent Malaysian plane crash tragedy. (All images courtesy AFP)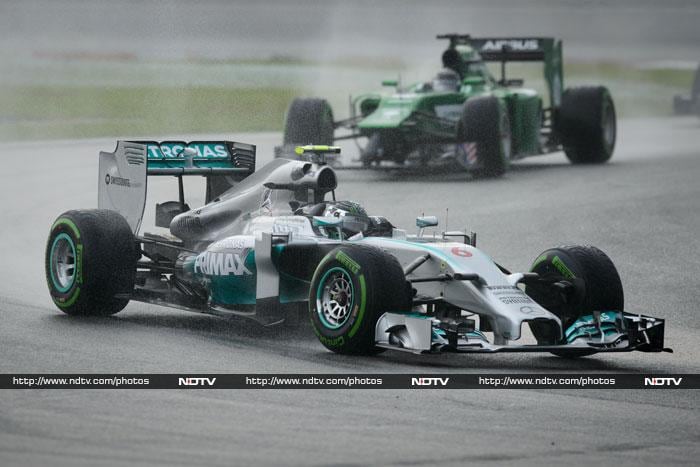 Nico Rosberg was unable to catch up to Hamilton's pace and ensured he kept just ahead of Red Bull's Sebastian Vettel, finishing an impressive second in the end.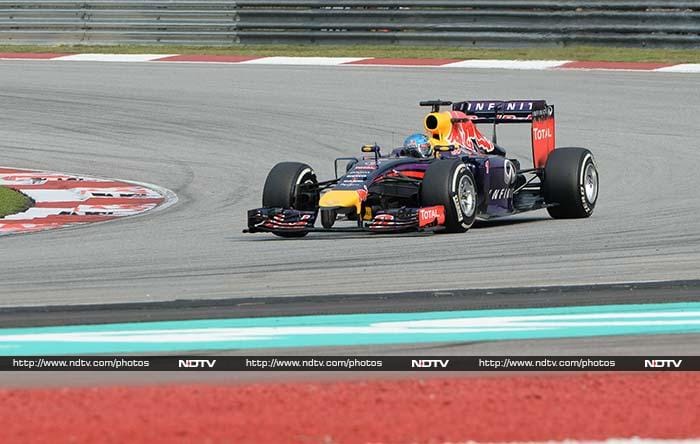 Sebastian Vettel lost out chances of finishing at second position at lap 37, when Rosberg took a considerable amount of lead. Vettel finished on the podium for the first time this season at third, however.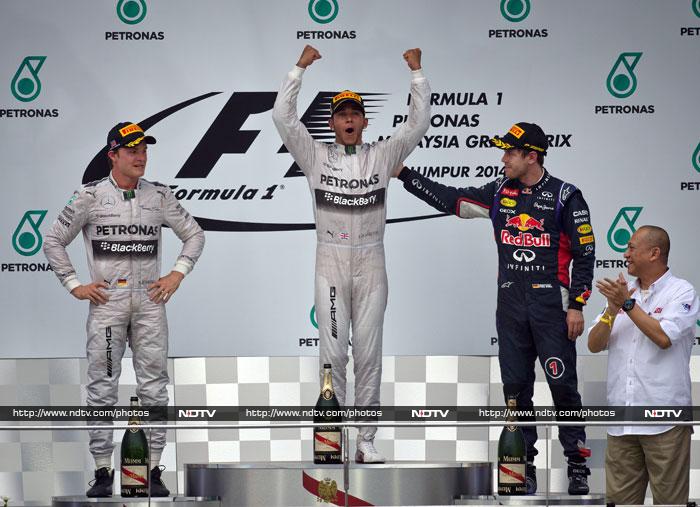 Nico Rosberg still leads the Formula One drivers' championship table with 43 points, while his Mercedes teammate Lewis Hamilton is second with 25 points. Fernando Alonso is third with 24.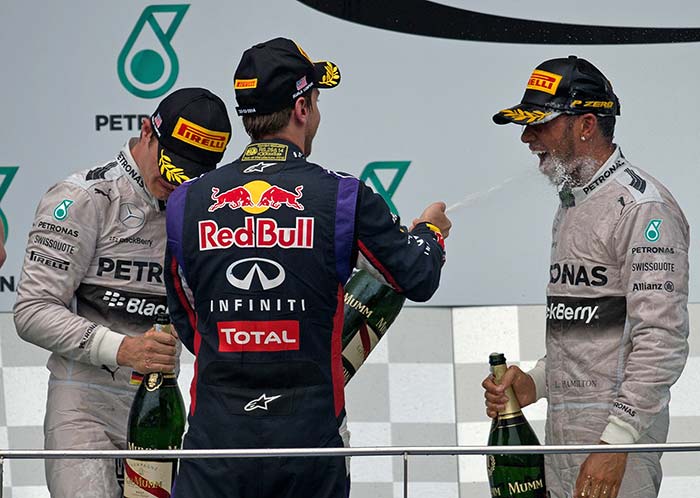 In the team standings, Mercedes have taken a big lead with 68 points at the top, McLaren-Mercedes are second with 43 points, while Ferrari are third with 30 points in their kitty.