Lewis Hamilton Wins Abu Dhabi GP, Claims Second F1 Title
Lewis Hamilton raced away to his 11th win of the season to win the F1 title for the second time in an illustrious career. (All images courtsey AP and AFP)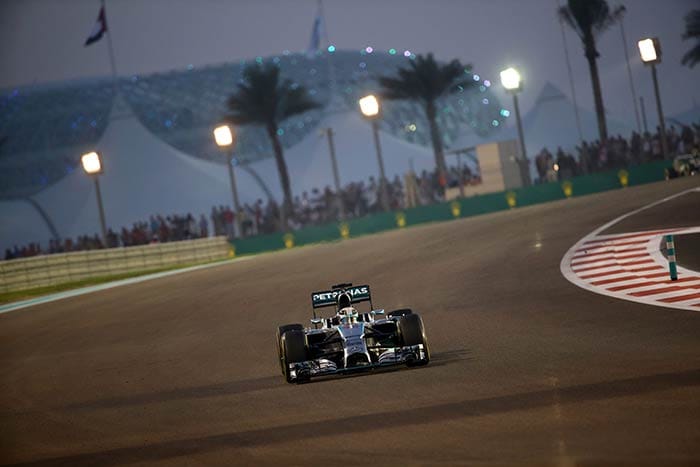 The flood-lit Abu Dhabi Grand Prix presented a perfect setting to the final race of the 2014 season.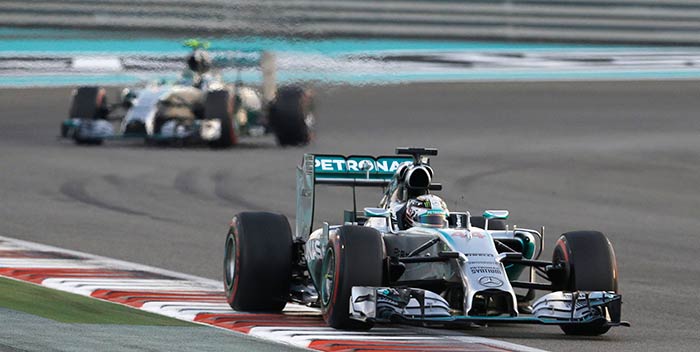 Lewis Hamilton of Mercedes raced away to an early lead as he pressed home for his second driver's championship.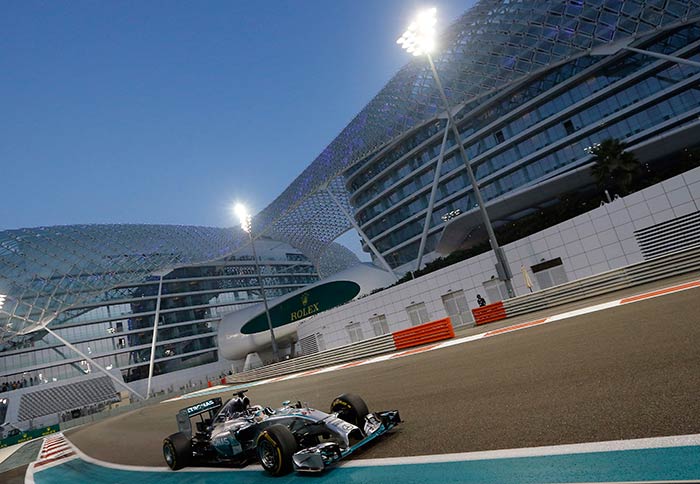 The two Mercedes drivers, Rosberg and Hamilton were expected to have an exciting battle in the season-ending race in Abu Dhabi.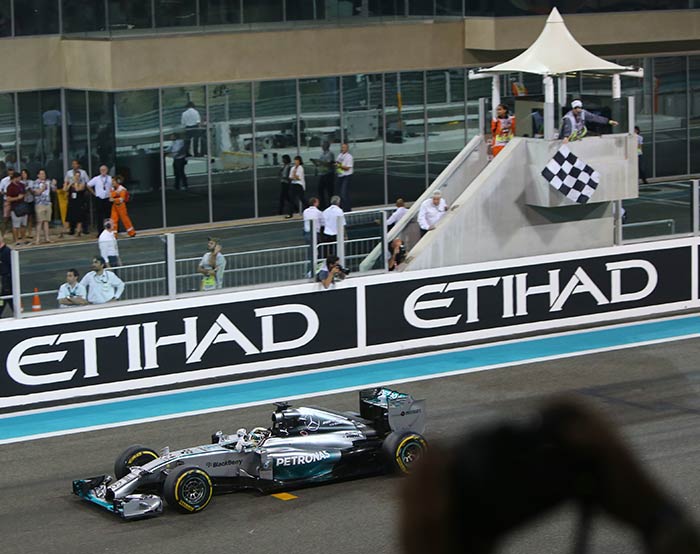 However, Rosberg had early problems with his car and eventually finished 14th but he ended the season on second spot.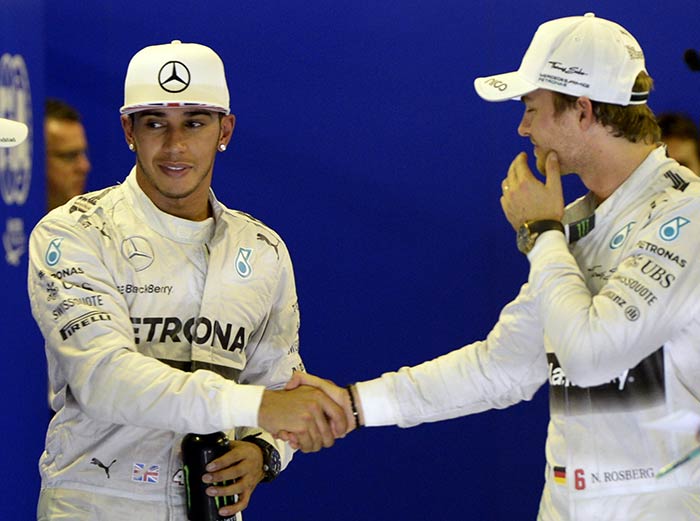 Rosberg (R) congratulates Hamilton after the latter won the race comfortably to claim a well-deserved F1 title.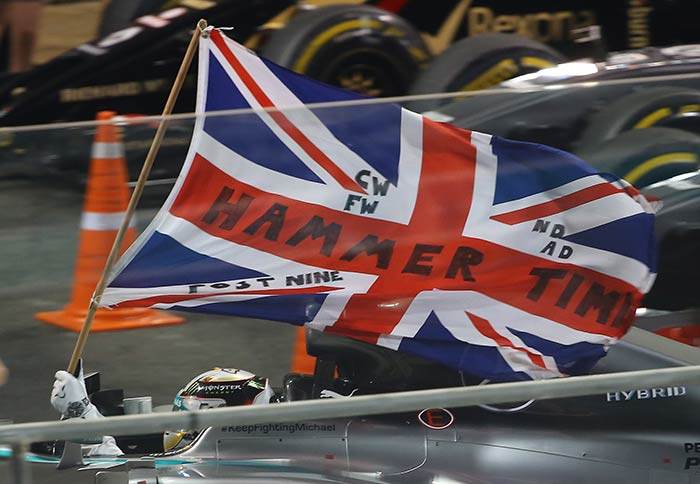 Hamilton waves the England flag after roaring away to victory in Abu Dhabi on Sunday.
Hamilton stands atop his car to acknowledge the applause from the fans after claiming victory.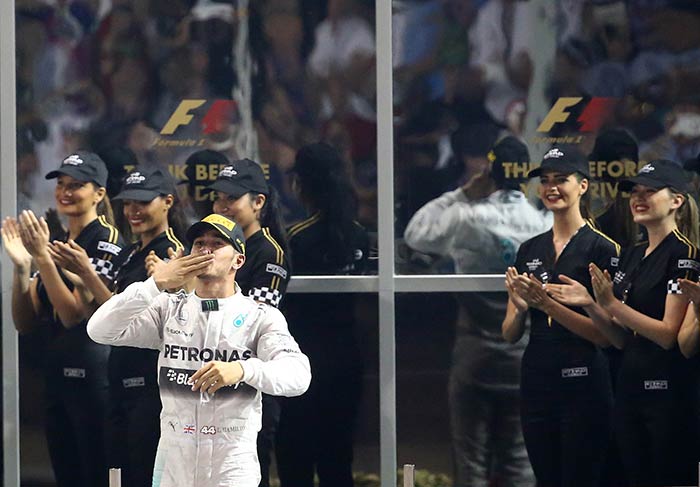 Lewis Hamilton raced away to his 11th win of the season to win the F1 title for the second time in an illustrious career.