Korean GP: Sebastian Vettel wins to the lead championship race
It was 1-2 at the Korean GP for Red Bull as Sebastian Vettel and Mark Webber finished first and second respectively. Fernando Alonso kept his hope alive at third.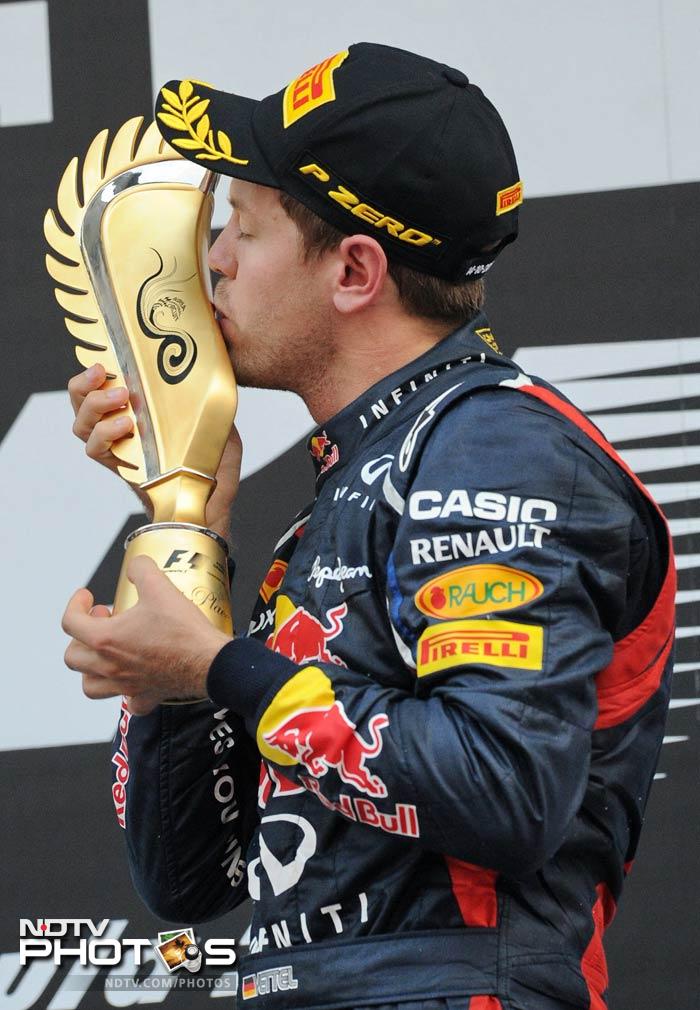 Thoroughly dominating. That was how Sebastian Vettel grabbed the Constructors Trophy at the Korean GP on Sunday. (AP & AFP Photos)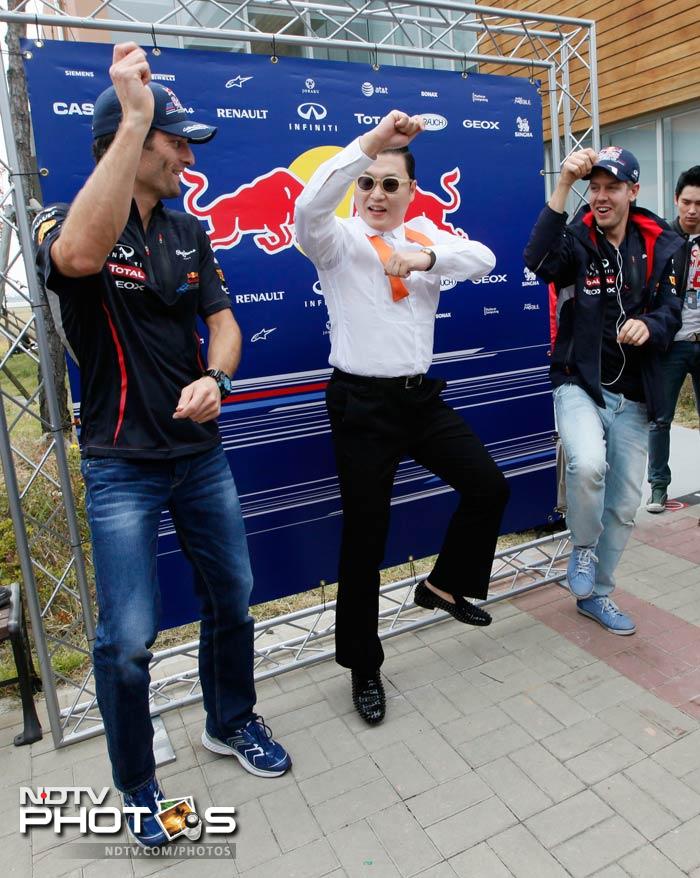 It's the Korean GP in Circa 2012, and how can you not have the Gangnam. Mark Webber and Sebastian Vettel got a dose of Gangnam-style as Psy gave them a crash course before the race got underway.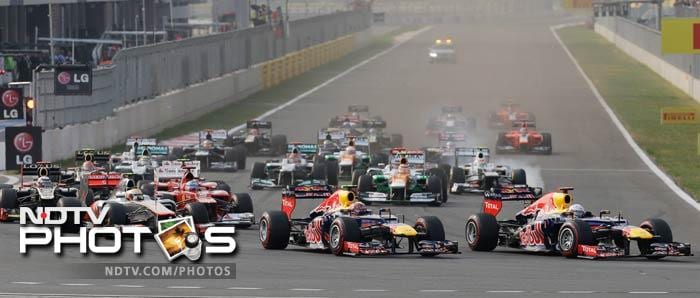 It was rush at the start, us usual, at the Korean International Circuit on Sunday morning. But neither Lewis Hamilton, nor Fernando Alonso, managed to pip Sebastian Vettel off his lead.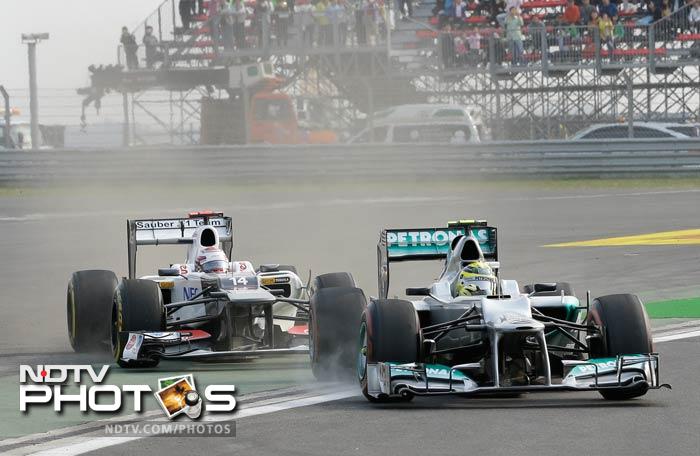 Kamui Kobayashi, Suaber's podium finisher in the Japan GP, caused the early mishap as he took Mclaren's Jenson Buttona and Mercedes' Nico Roseberg out of the race, along with himself.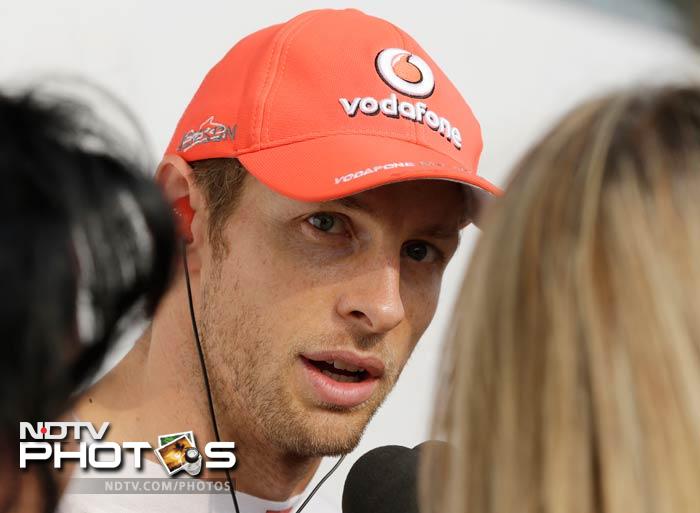 Jenson Button was one upset man following his Lap 1 ouster. "What an idiot!" he exclaimed on Team radio after being hit from behind by Kamui Kobayashi.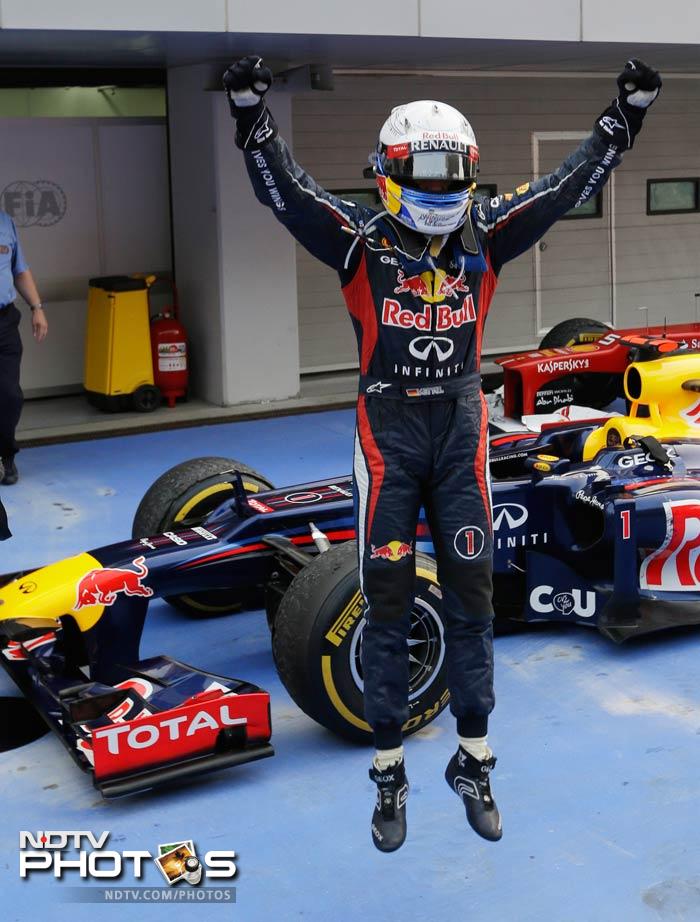 It was a comfortable, but tense, finish for Sebastian Vettel as the pit was unsure if his tyres would hold on till the end. But the jubilation of relief was visible.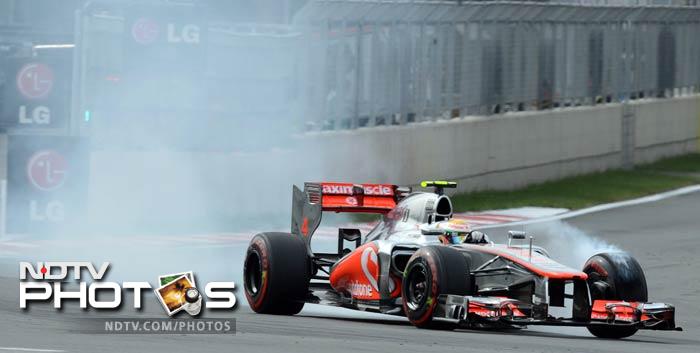 It was not to be Lewis Hamilton's day. Starting third he dropped to 10th at finish. He had three tyre changes and just about dragged to finish the last lap with a strip of artificial grass hooked on to his car.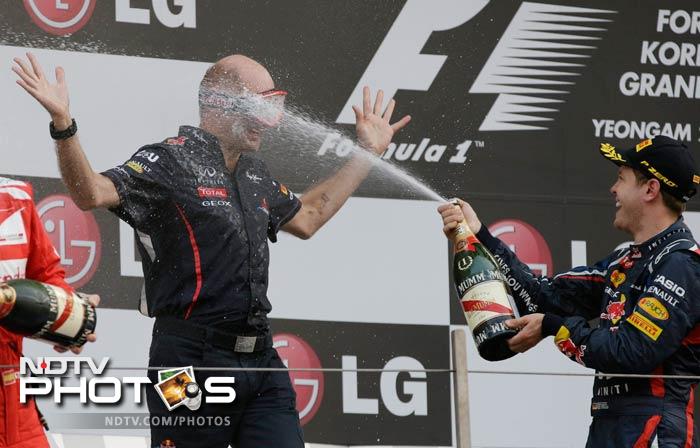 Sebastian Vettel was, in reality, washing off the tension that Red Bull team technical director Adrian Newey had held on to to for 55 laps in Yeongam.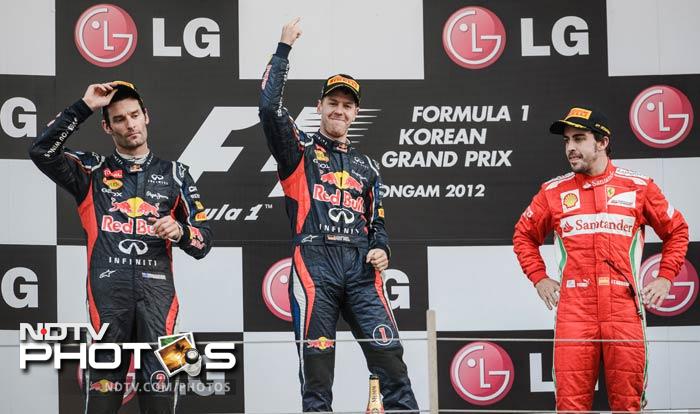 On one side Sebastian Vettel has Mark Webber, his diligent man-Friday at the Korean GP who quite strategically ensured a smooth passage for the leader. On the other side is Fernando Alonso, who'd be vying to take the leader's position back at the Indian GP.