Korean GP qualifiers: It's a Red Bull-fight as Mark Webber takes pole
Mark Webber pulled of a sensational Q3 to land the first place on the grid ahead of Sebastian Vettel on Saturday.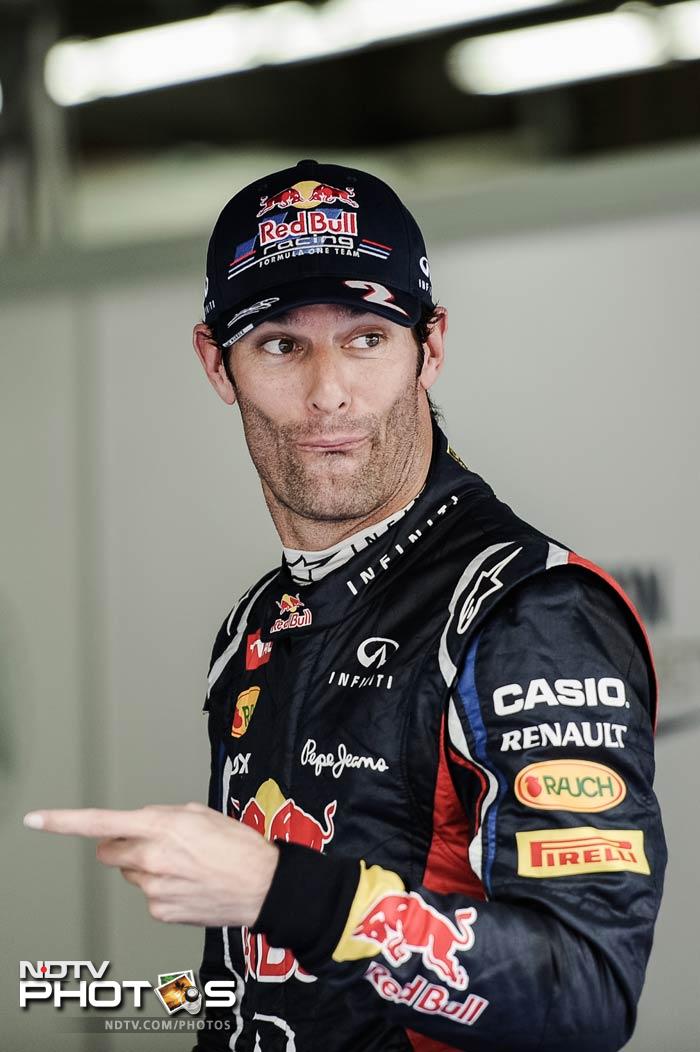 Mark Webber clocked a brilliant 1m37s in the last qualifier to finish as the best in the qualifiers at the Korean International Circuit on Saturday. (Photos AP & AFP)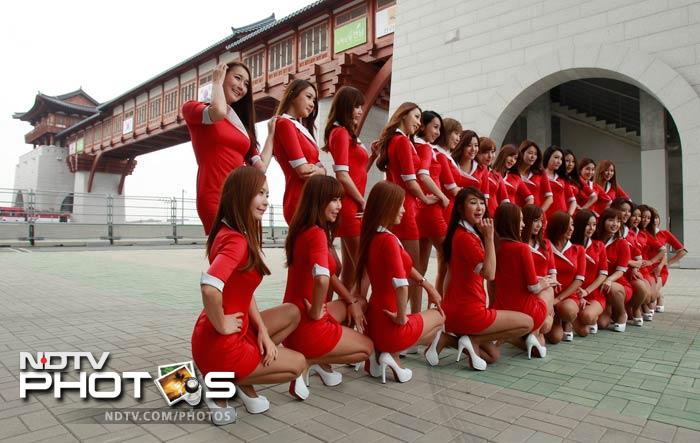 It's not only about the cars and the racers here at Yeongam. These ladies in red showed why just before the practice session got underway.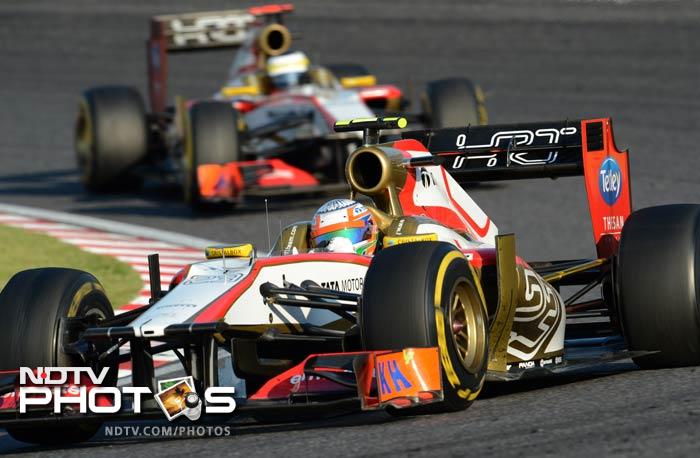 Narain Karthikeyan was in the news early on. But not in a way he would have liked to. The Indian pro had a broken brake that made his HRT slide of the track, just about avoiding a collision with a Force India car ahead.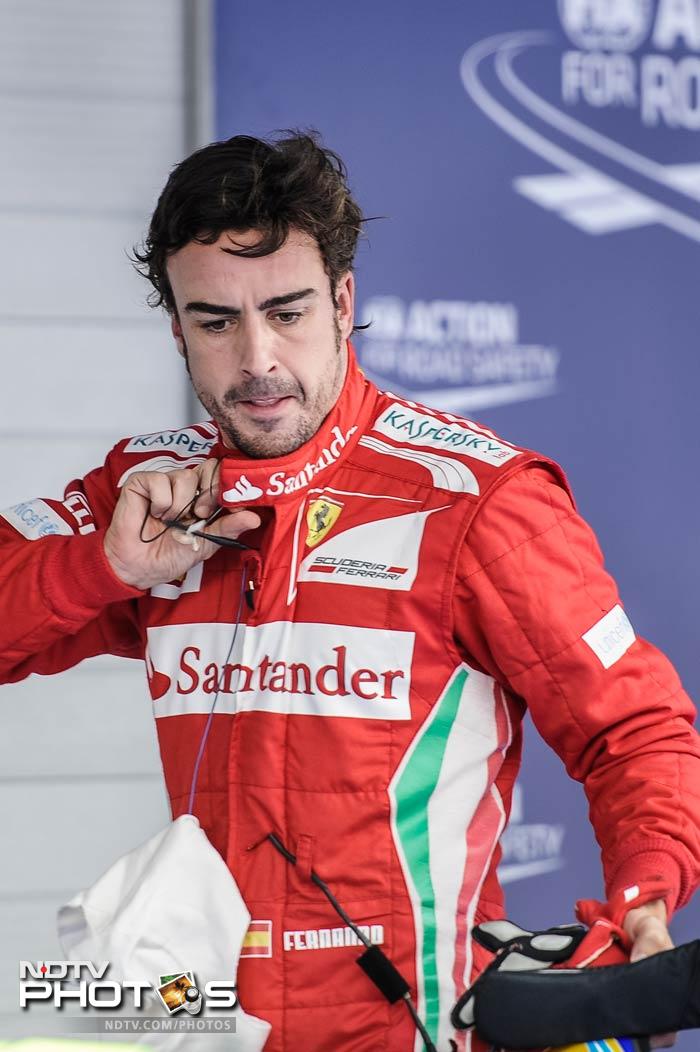 The current leader on the board, Fernando Alonso will start fourth on the grid on Sunday morning for the race that could see Ferrari surge ahead, or give up on the lead.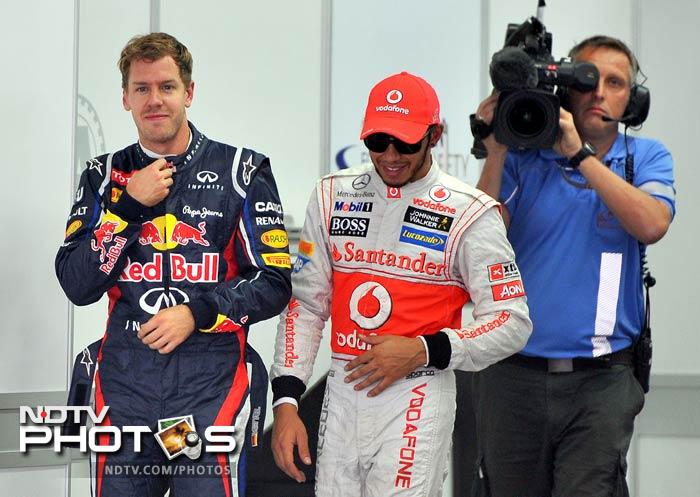 Never count Lewis Hamilton out. The McLaren driver nearly avoided the drop zone in Q1, only to come back strongly and finish third on Saturday.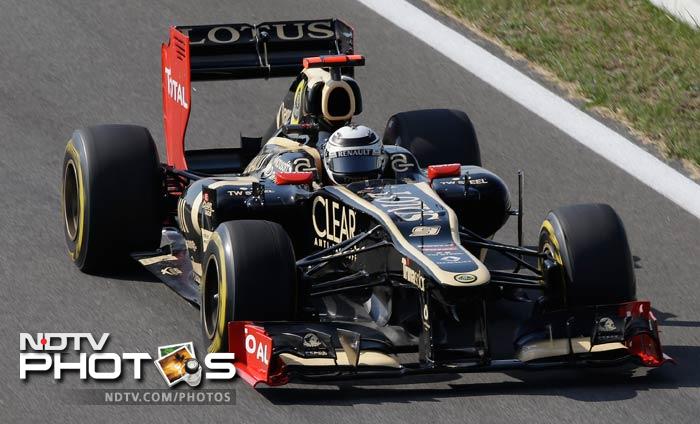 Kimi Raikkonen had a good lap early on in the practice session, but could manage to finish fifth in the qualifiers. But his exploits can have a lot of impact on Sunday's race.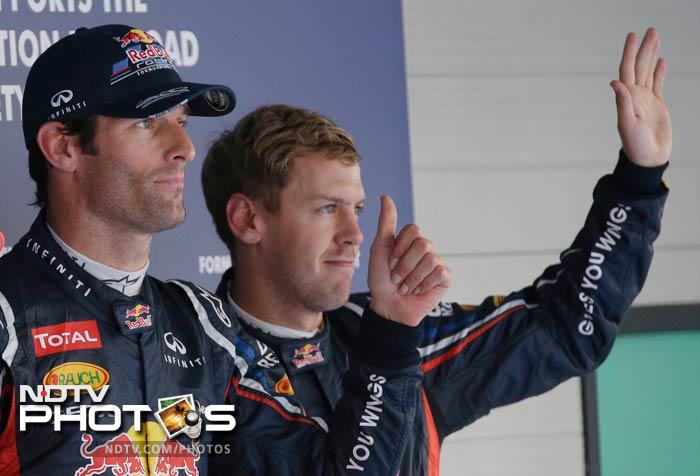 Sebastian Vettel to start second — now that's not what you hear everyday. A slower Q3 may have cost the German the pole position to his teammate, but Korean GP is set to witness a rollicking Red Bull vs Red Bull on Sunday.