McLaren's Jenson Button was at the NDTV studio and he met winners of the 'Meet Jenson Button contest'. Here is a look at the 2009 Formula One champion and his interaction with the fans and Siddharth Vinayak Patankar - Editor, Auto News. (All pictures courtesy: Pallav Sharma and Soni Varghese)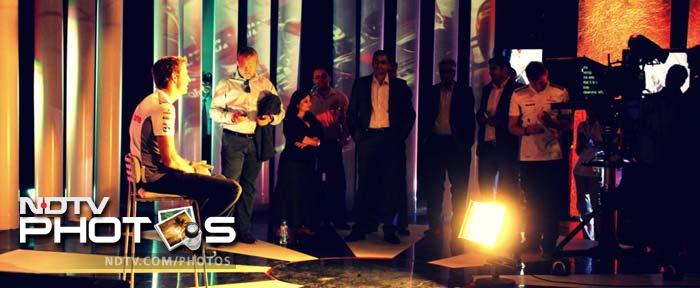 McLaren's Jenson Button was at the NDTV studio and he met winners of the 'Meet Jenson Button contest'. Here is a look at the 2009 Formula One champion and his interaction with the fans and Siddharth Vinayak Patankar - Editor, Auto News. (All pictures courtesy: Pallav Sharma and Soni Varghese)
The 32-year-old racer is seen here talking to winners of the contest. Fans were asked a question about the driver and five winners were picked to be part of NDTV's special show with him.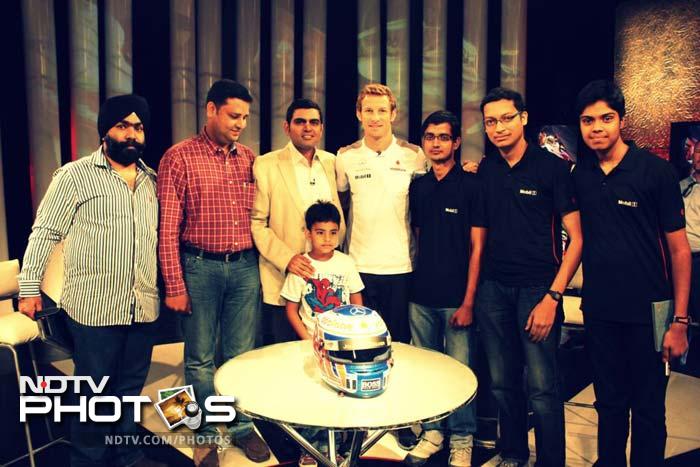 Lucky winners of the contest are seen here with Button. (From l-r)Charandeep Singh (New Delhi), Vardaan Gupta (Chandigarh), Gaurang Chotia (Jaipur), Rohith Iyer (Bangalore) and Anirudh Bhagavatula (Noida).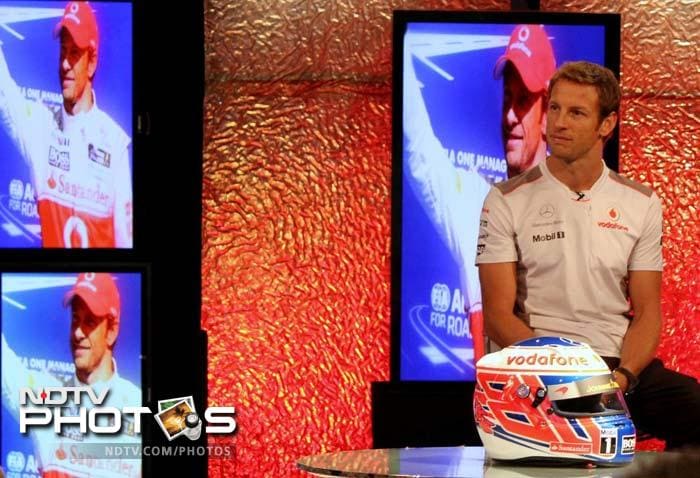 Button had a rather forgetful previous race in Korea. Coming next to India, he said that he is looking forward to a successful finish here.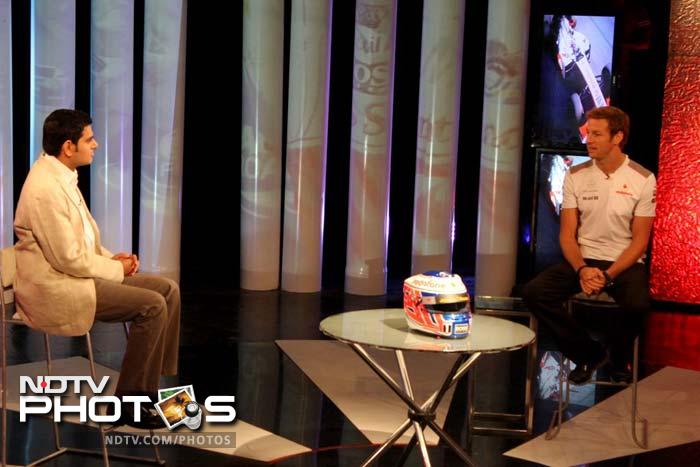 Here he is seen with Siddharth Vinayak Patankar as part of NDTV's special show.

He told NDTV that his memories of an auto rickshaw ride on the track here last year is still fresh.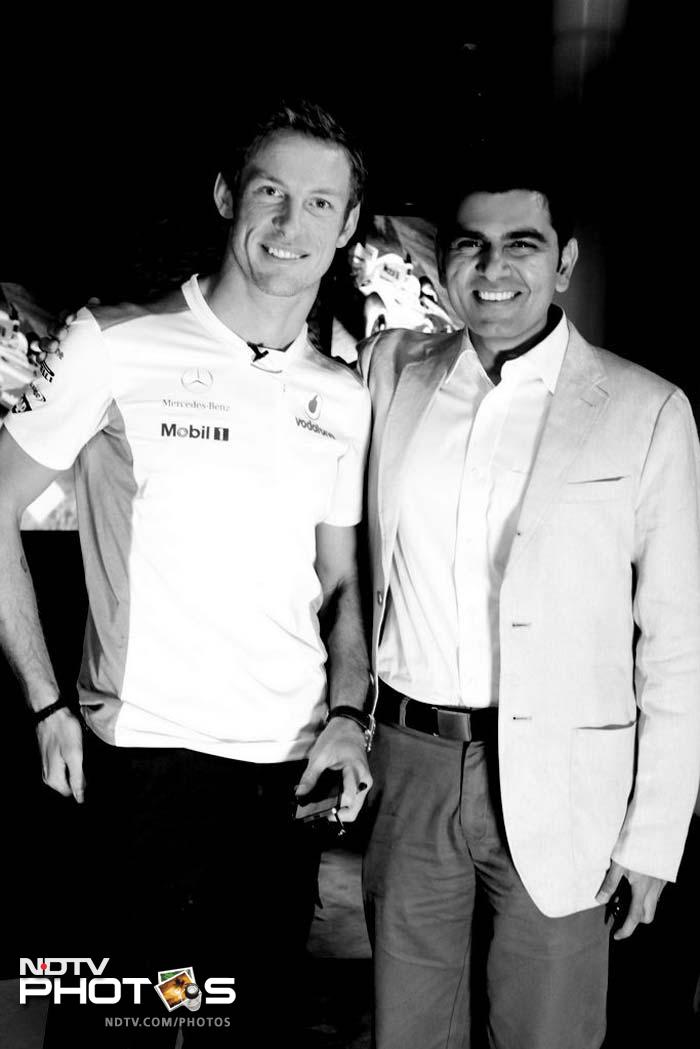 Button is seen here with Siddharth Vinayak Patankar. The Briton is currently placed sixth in the 2012 drivers' standings and is 21 points behind Red Bull's Mark Webber.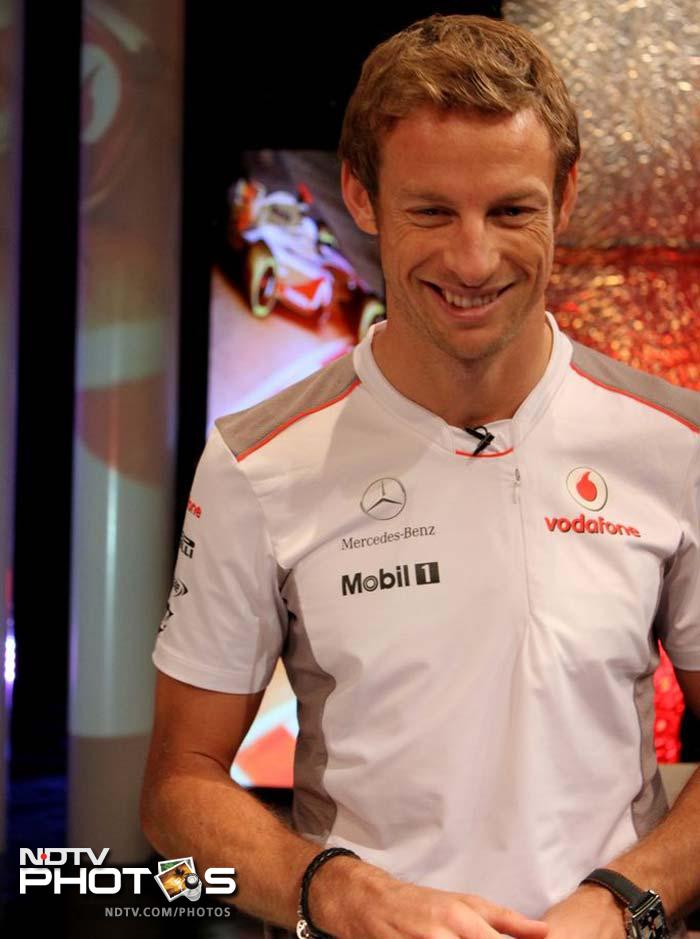 Button began racing at the age of 8 when he took to karting. Since then, he has come a long way and enjoys a huge fan base all over.

Speaking about the Buddh International Circuit here, Button said that the track is like no other and driving here is different from what he remembers from last year.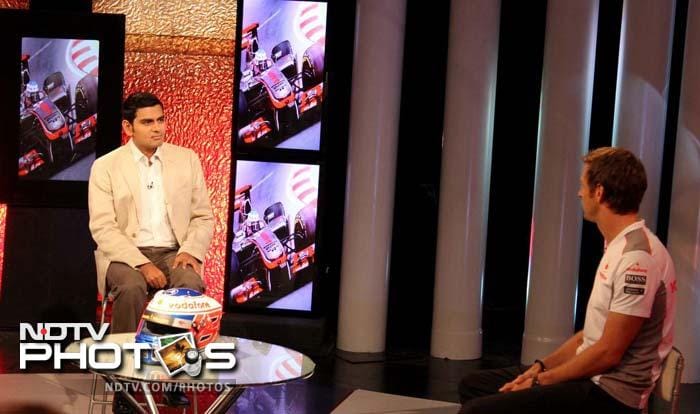 The racer told NDTV that he had a great run in the Indian Grand Prix last year and that he hopes to replicate the same. He was second from start to finish in 2011.