Japanese GP qualifying: Sebastian Vettel takes pole position
Japanese GP: Sebatian Vettel took the pole position at the Suzuka circuit.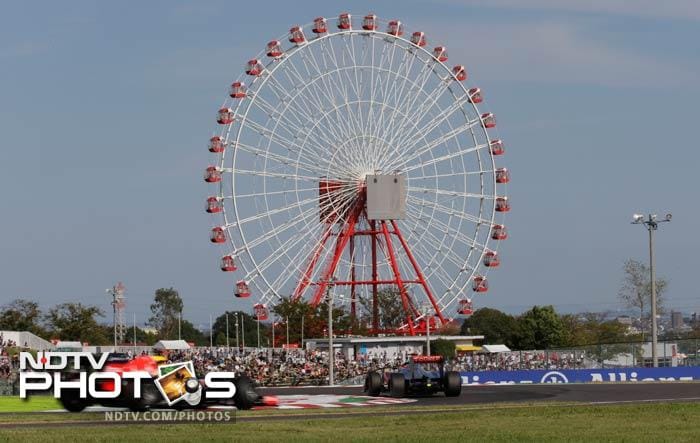 With the Formula One season just left with four more races, the challenging Suzuka circuit is a place where the contenders needed a good start. And the Qualifiers were just the beginning.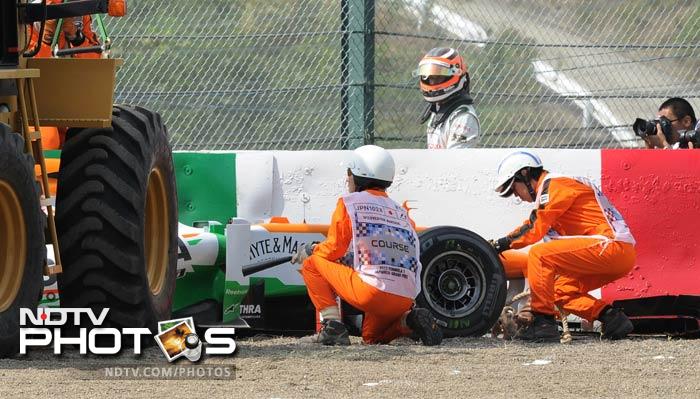 It was a bad start to the day for Force India as Nico Hulkenberg crashed in the final practice session on Saturday morning. (AP & AFP Photos)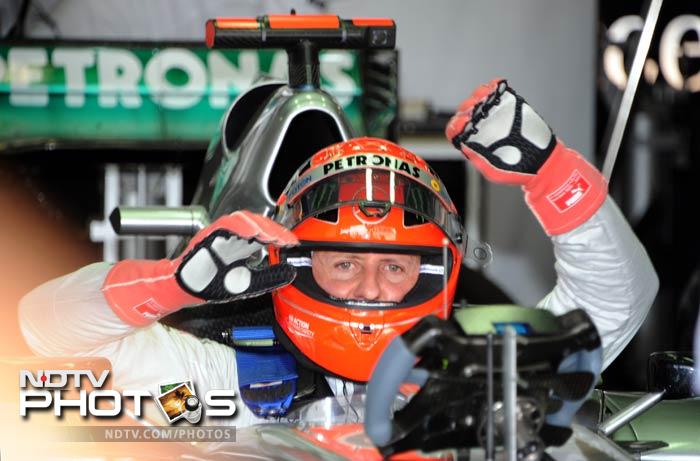 A frustrating day for Michael Schumacher at the Suzuka who was given a 10-place grid penalty and will now start the race from 23rd position.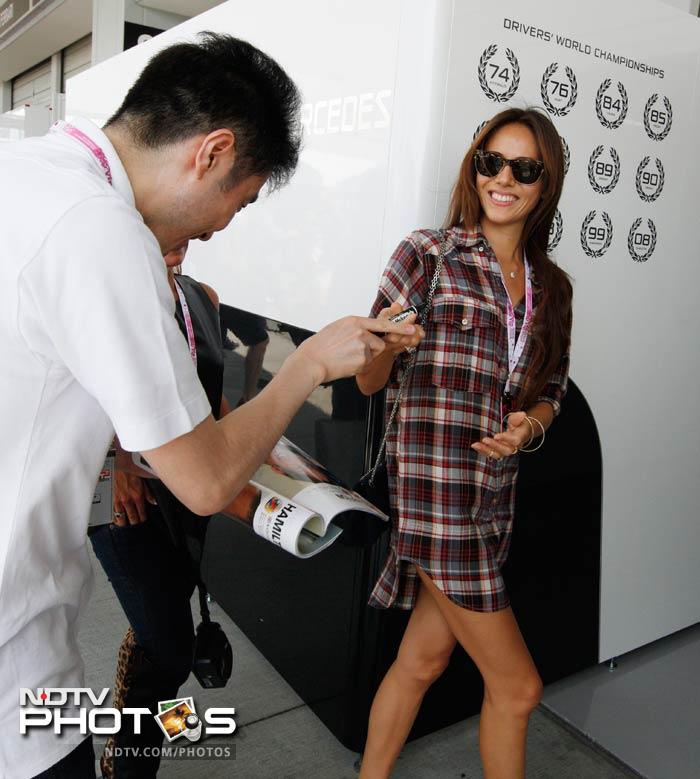 It's not only about the cars and their drivers at Formula One. Even WAGs and partners enjoy the glam air as Jessica Michibata, girlfriend of McLaren driver Jenson Button was seen doing.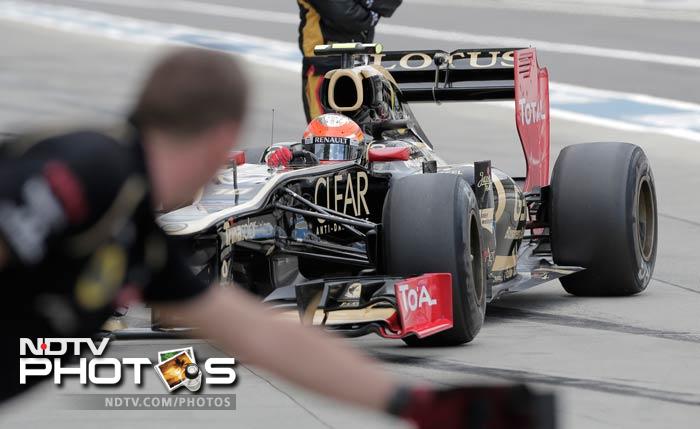 Lotus driver Romain Grosjean and Lotus came up with some great show. Grosjean now starts 4th on the grid at the start of the race.
Known to better himself in the races, Narain Karthikeyan would be hoping to salvage pride as he starts at the end on 24th.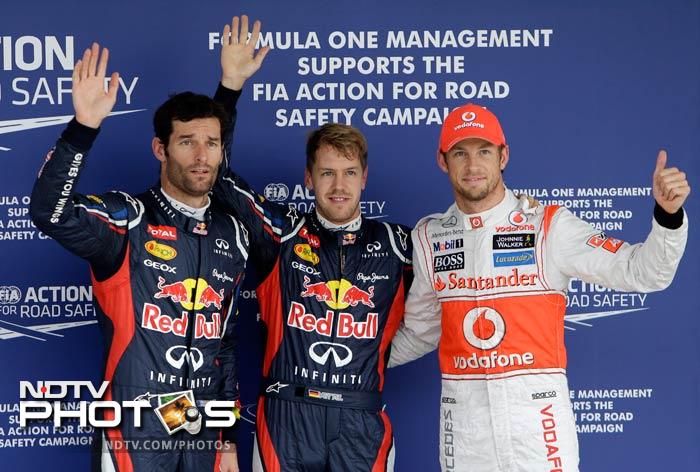 Mark Webber (L) and Jenson Button (R) has the two best timing after Sebastian Vettel. But Button will now start from 8th as he was given a 5-place penalty for changing gear box.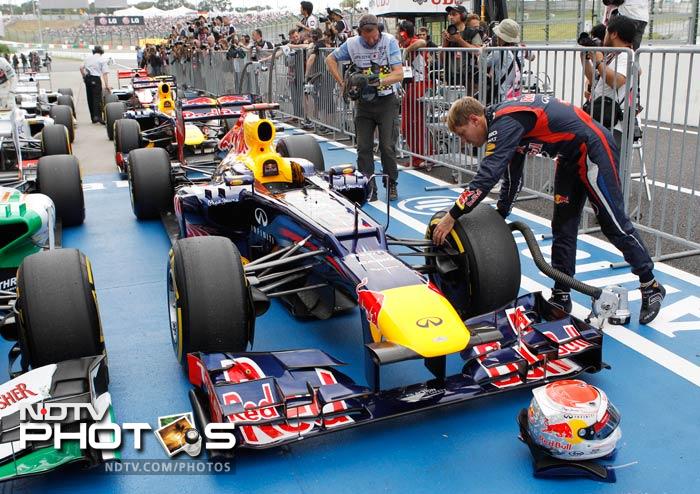 Sebastian Vettel will need those gears to cool down rightly as he looks to keep his title for a second year running.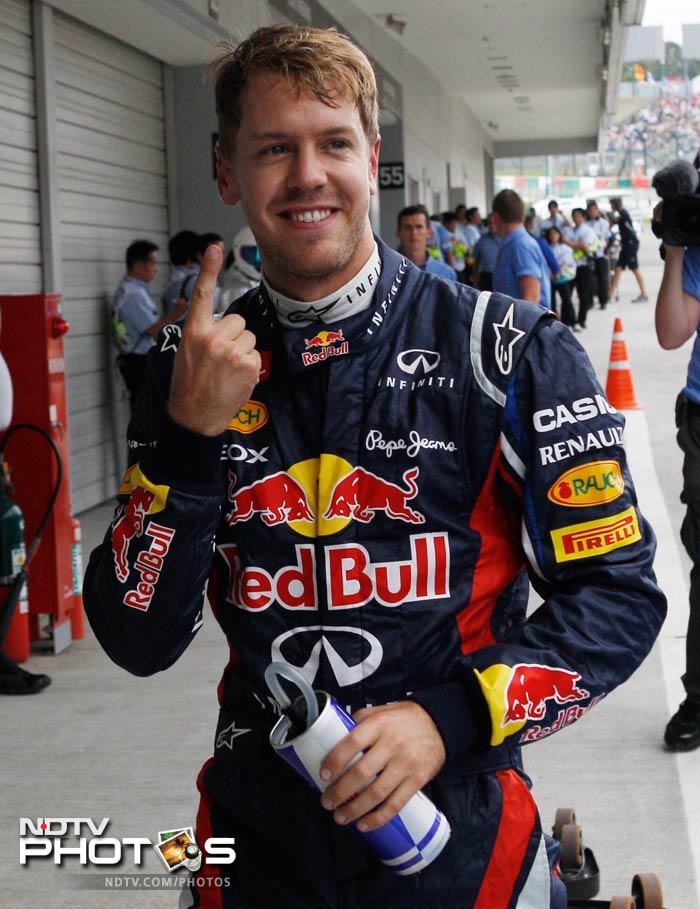 Sebastian Vettel was in a league of his own at the Qualifiers as he smashed any possible challenge. He bettered with every session to clock a superb 1:30.839 in Q3. Fernando Alonso better hold on tight to his overall lead.