Japanese F1: Sebastian Vettel continues to march
There is absolutely no stopping Sebastian Vettel. <br><br>The Red Bull driver was precise, aggressive and focused as he overtook his teammate Mark Webber to win his fifth straight race, at Suzuka. (Images courtesy: AFP and AP)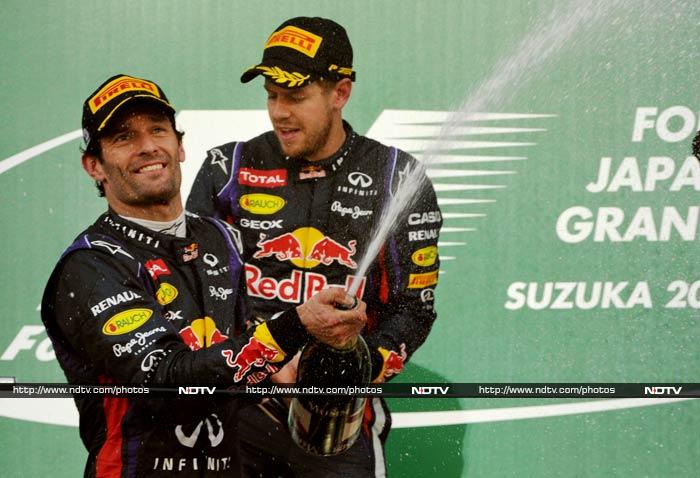 There is absolutely no stopping Sebastian Vettel.

The Red Bull driver was precise, aggressive and focused as he overtook his teammate Mark Webber to win his fifth straight race, at Suzuka. (Images courtesy: AFP and AP)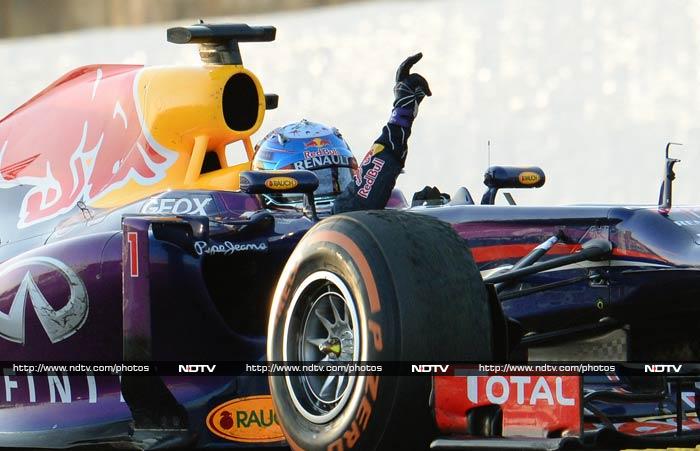 "Ichiban (first)!" whooped Vettel over the radio as he took the chequered flag for the ninth time this season. "You're the best team in the world. I love you guys. Yes! Ichiban!"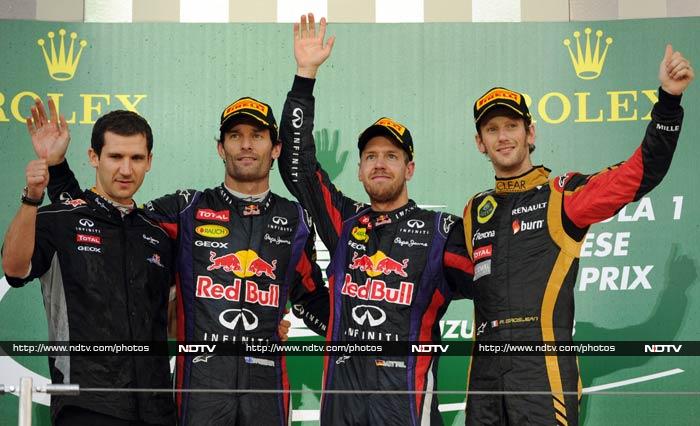 Webber's three-stop strategy cost him and, although he finally passed a determined Grosjean with two laps of the 53 left, it was too late to catch his team-mate and claim a first victory of the year in his last season in F1.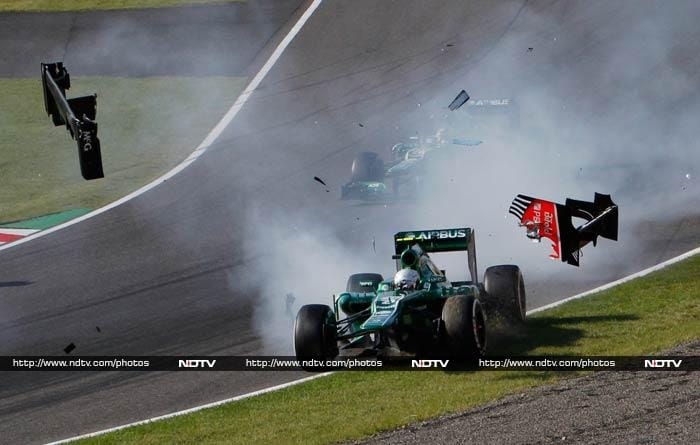 The race though was not free from unfortunate events.

Caterham driver Giedo van der Garde of the Netherlands crashed in the first corner of the race.