Indian GP Qualifiers: It's Red Bull at the pole again!
The countdown for an exciting Race Day began on Saturday when the qualifiers got underway at the Buddh International Circuit. And no prizes for guessing who got it all right.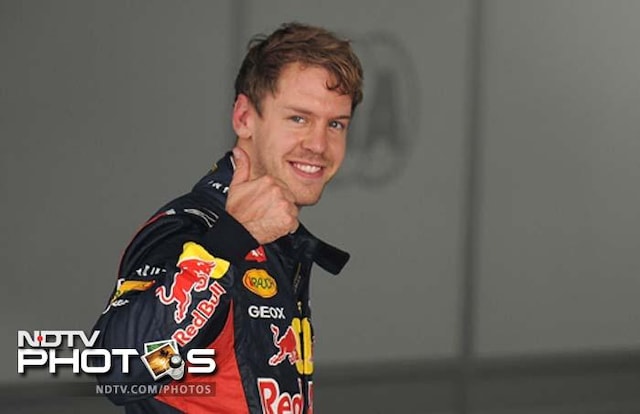 Sebastian Vettel was in his elements, as usual, to trump every good timing that was thrown towards him and take the pole position at the Indian GP. (All photos: AP, AFP and Siddharth Vinayak Patankar/NDTV)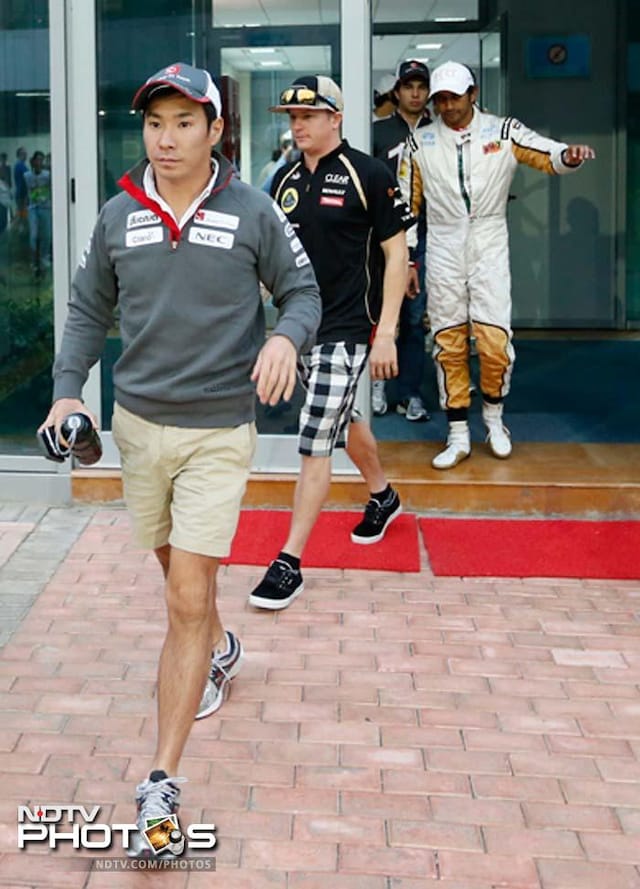 It was a cooler morning at Greater Noida with some dusty mist welcoming the drivers at the circuit on their second day there.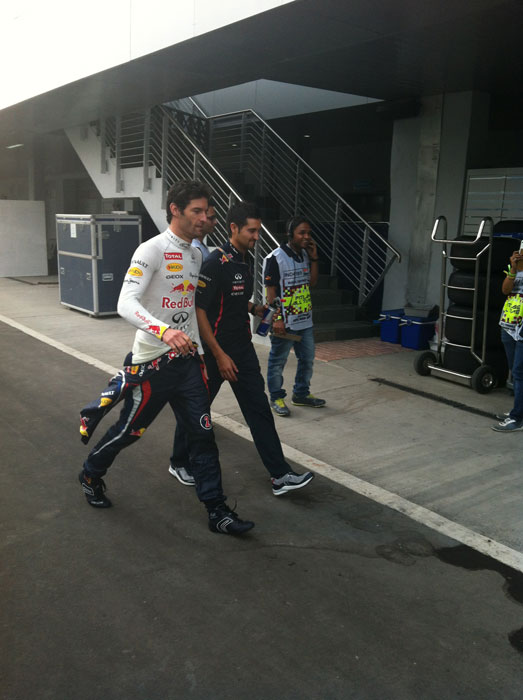 Webber is seen here earlier in the day. He finished with the second quickest time eventually. (Image: Siddharth Vinayak Patankar)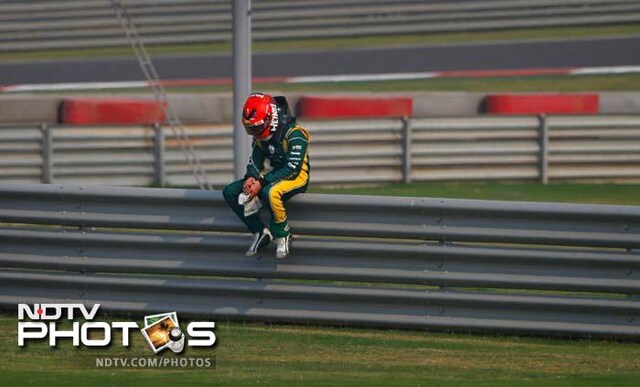 Caterham driver Heikki Kovalainen was an unlucky man as he spun off the circuit to go out of the qualifiers.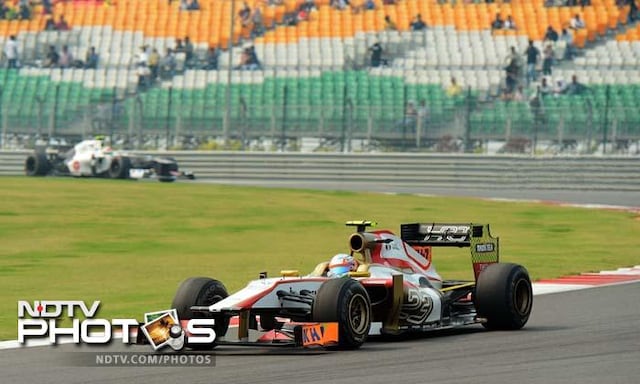 No problem as such for the only driver Narain Karthikeyan as he had a smooth drive. But that didn't do anything better to HRT as he starts 23rd on the grid.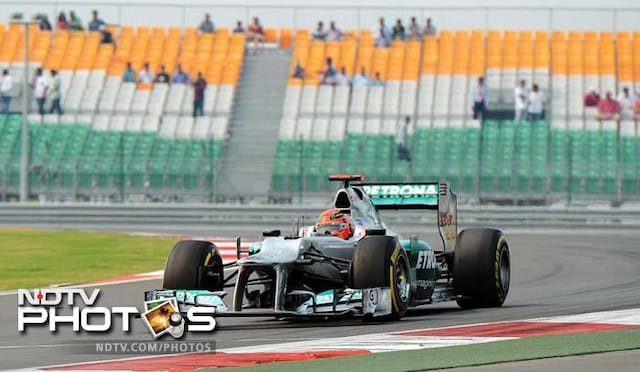 Michael Schumacher, in his last qualifiers at the Buddh, was another disappointment as he failed to be in the Top 10 and will now start at 14th.
Vijay Mallya, the man for whose word every media person at the Buddh could stop watching the race for once, finally arrived. And though his Kingfisher Airlines is still in doldrums, Mallya looked cheerful as ever.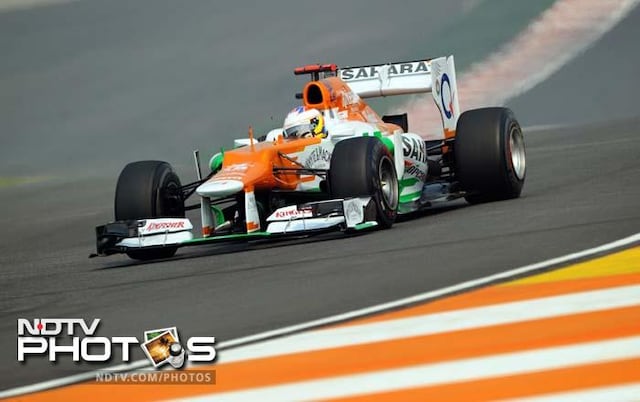 But Mallya's presence did little to inspire the Sahara Force India drivers as none finished in the Top 10. While Nico Hulkenberg will start 12th, Paul di Resta sits at 16th on the grid.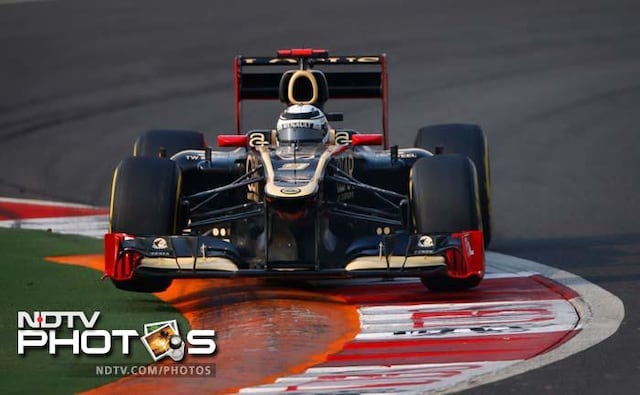 Kimi Raikkonen, didn't have the qualifiers that he would have wanted as he bumped his way to the 7th spot.
The two Ferraris are locked against each other with Fernando Alonso at 5 and Felipe Massa at 6th. But Alonso will have to do something extra-ordinary as this race could decide his champion bid's fate.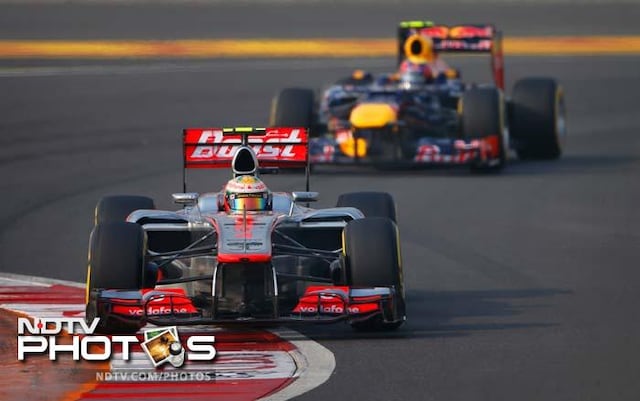 Lewis Hamilton at No. 3, too, is locked with teammate Button.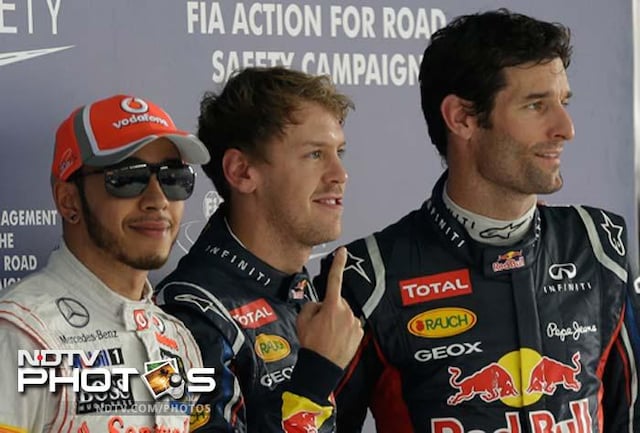 It was a similar sight at the pole at the Korean GP too when Vettel, Webber and Hamilton formed the top three at the grid.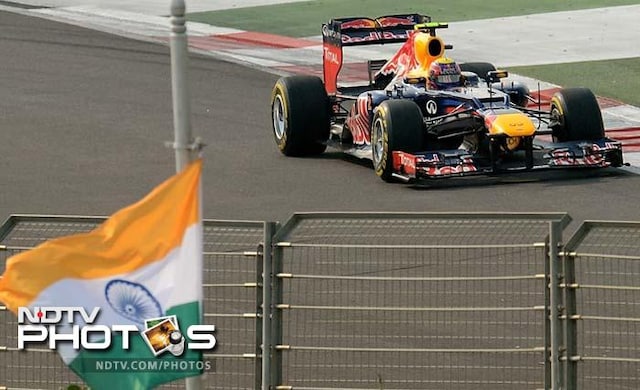 The circuit showed that it will give a lot to everyone who's willing to go that extra mile. While Red Bull and Sebastian Vettel look too superior for any challenge, the Indian GP may just have a new hero.