Indian GP: Meet the 'brand new' Grid Girls
As the Indian Grand Prix gets set for its second F1 race, the glamour and style of racing here has been increased by several notches with new grid girls in a completely new look. Click on to see more. (AFP and AP images)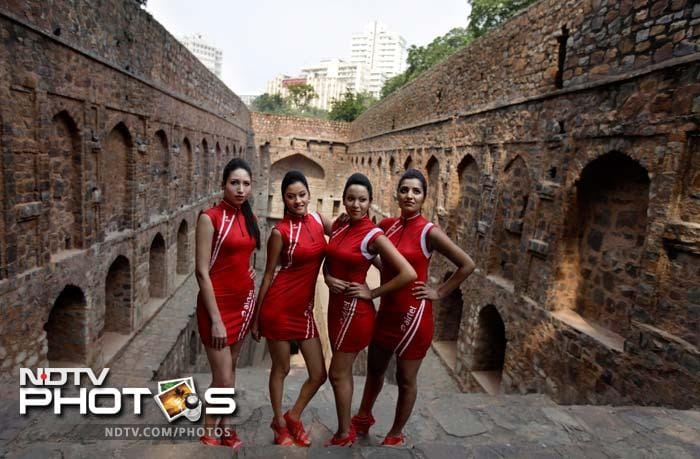 As the Indian Grand Prix gets set for its second F1 race, the glamour and style of racing here has been increased by several notches with new grid girls in a completely new look. Click on to see more. (AFP and AP images)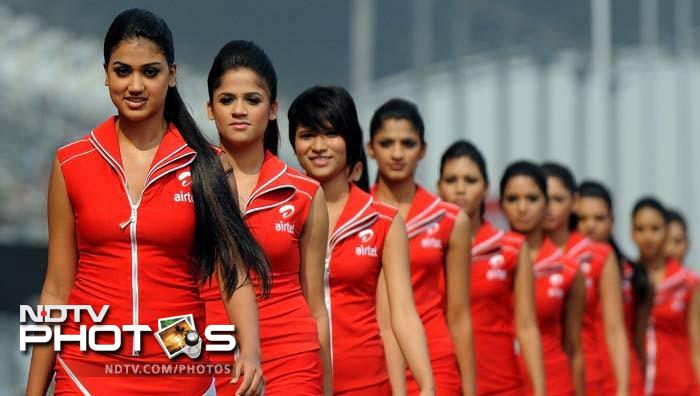 These are the girls from the inaugural edition of the Indian Grand Prix.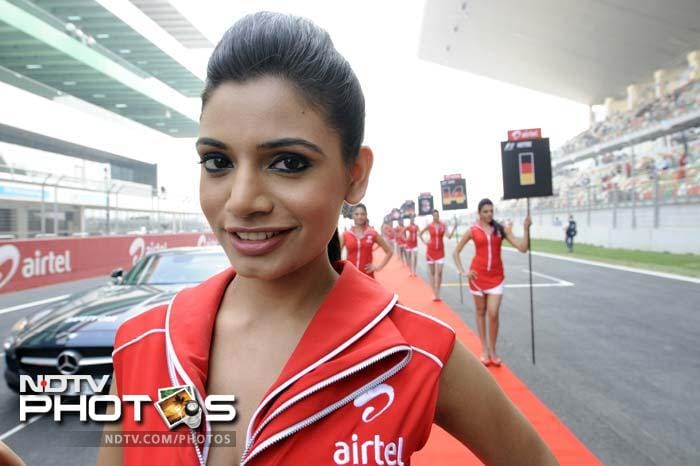 Since last year, the dress has underwent subtle changes to better represent speed and the sheer excitement of F1 racing.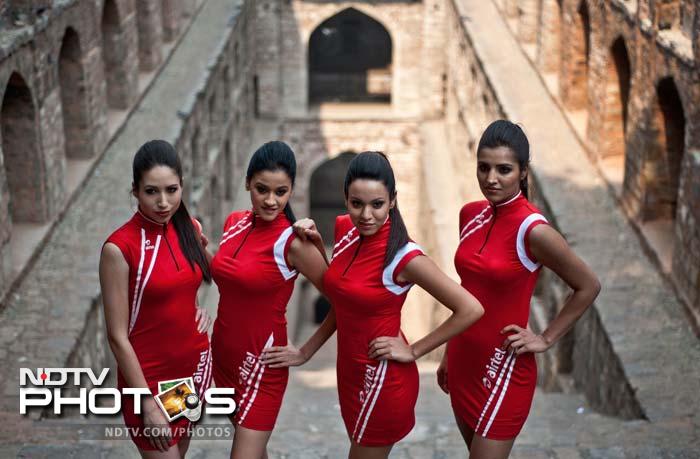 This year, the dresses have been designed by Shantanu and Nikhil. "The dress is inspired by the race itself. The silhouette is a sleek fit, much like the cars, thereby making the look chic and glamorous," they have been quoted as saying.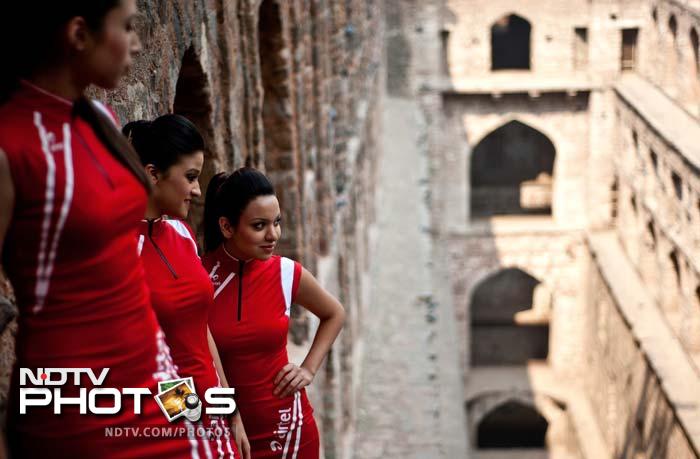 "A zipper band collar is reminiscent of the drivers' suits. And the flamboyant red colour does the trick for us as it is both racy and suits the personality of the sport."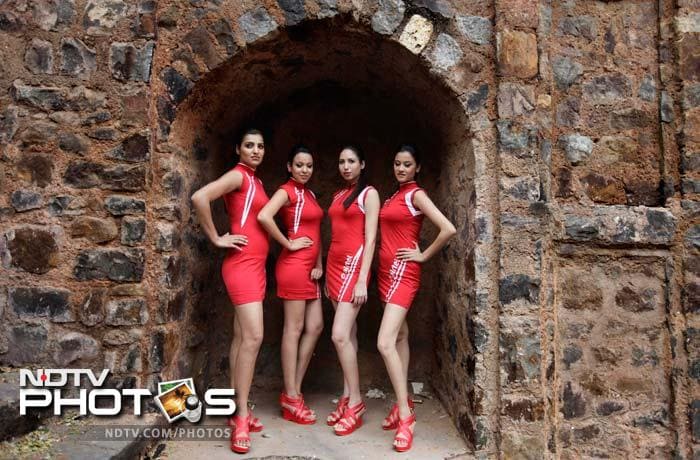 "Finally, the race references are also in the white lines that cut across the dress, giving it the power and aggression that the sport is associated with," the designers concluded in an interview to a national daily.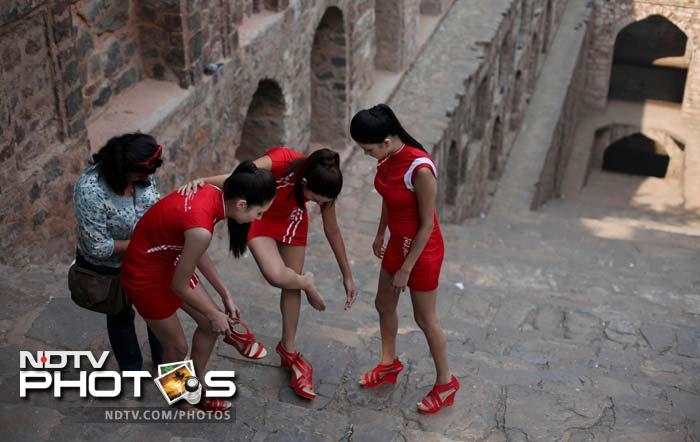 A pit girl adjusts her show prior to a photocall in New Delhi.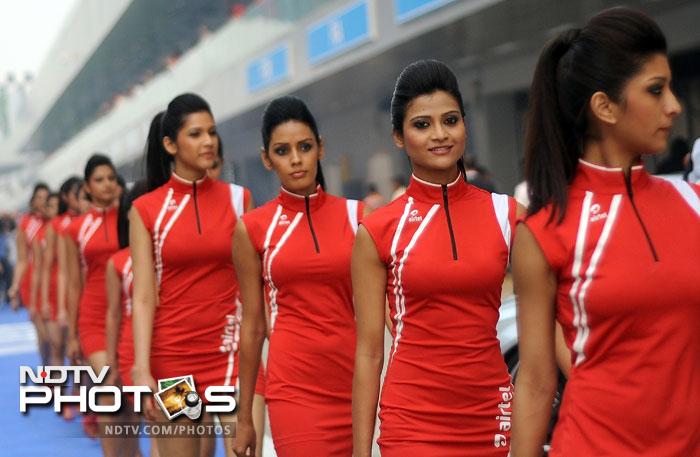 The Grid Girls get ready for the big race as they prepare for the Indian Grand Prix at the Buddh International Circuit.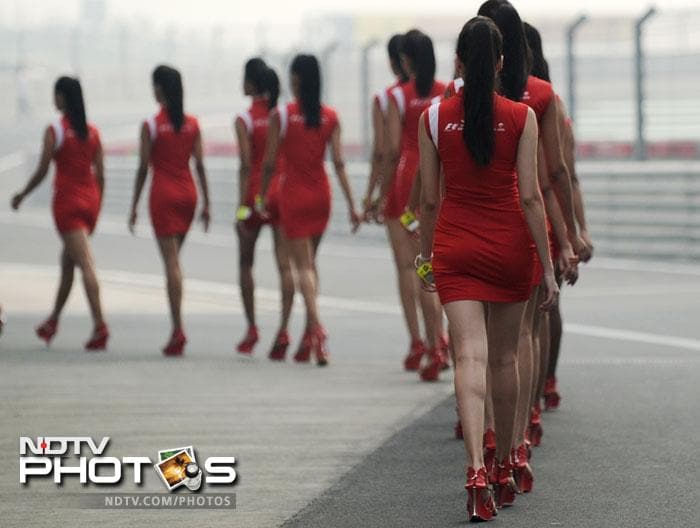 A rear-view of the Grid Girls ahead of the final race.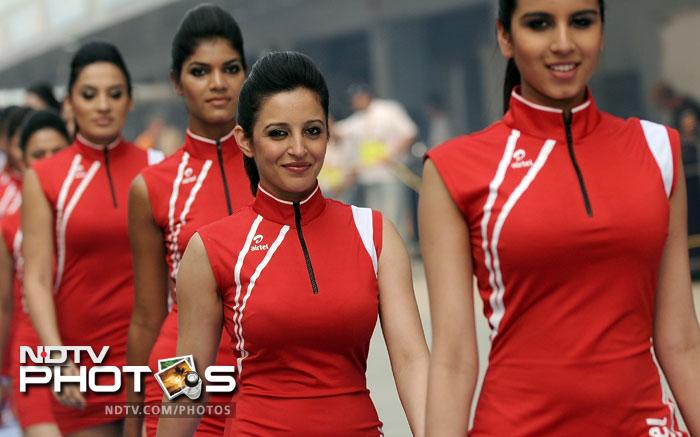 A close-up of the Grid Girls from the front as they line up for the final race.