World Champion Sebastian Vettel showed India why he is the world champion as he won the inaugural F1 race at the Buddh International Circuit. A look at some of the finest moments of the day. (AP and AFP photos)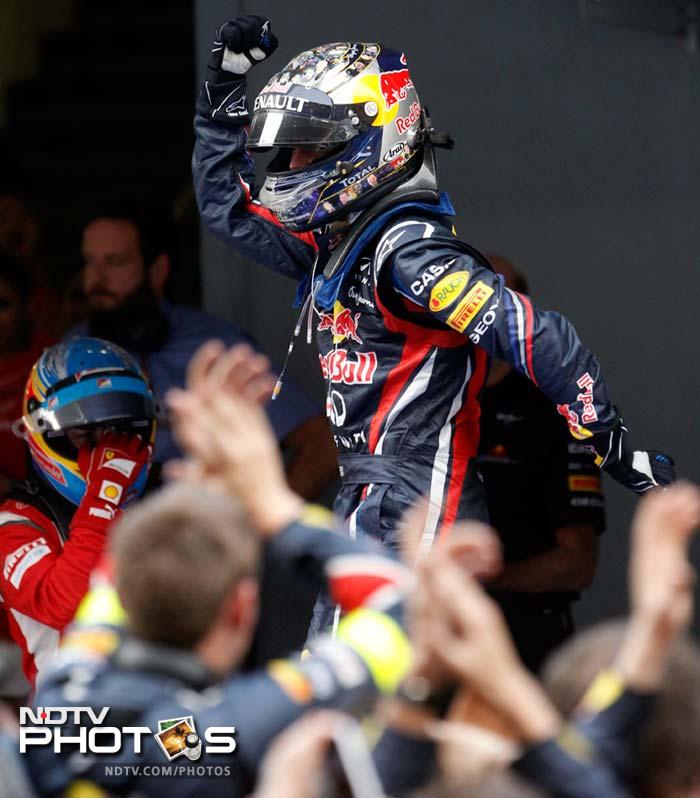 World Champion Sebastian Vettel showed India why he is the world champion as he won the inaugural F1 race at the Buddh International Circuit. A look at some of the finest moments of the day. (AP and AFP photos)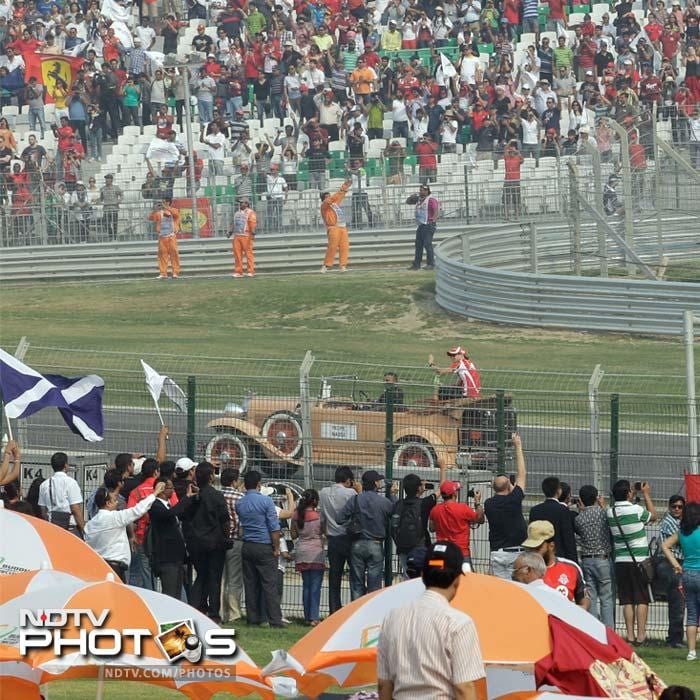 Ferrari driver Fernando Alonso of Spain waves to spectators during the drivers parade prior to the race.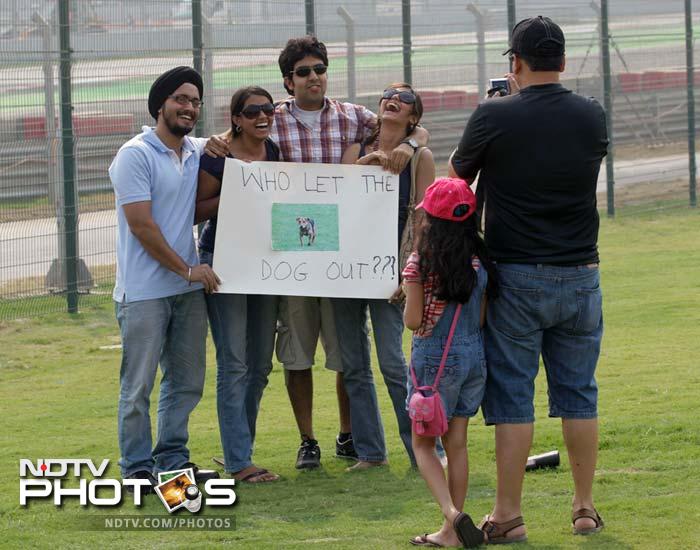 Spectators clicked away to glory and made the most of a pleasant Delhi Sunday.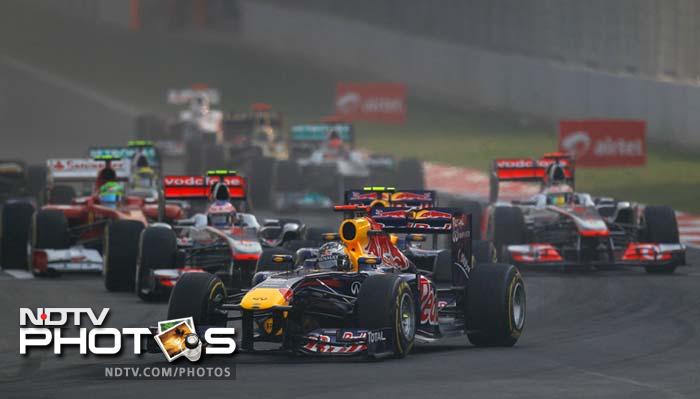 Red Bull driver Sebastian Vettel of Germany, center, leads the field after the start of the Indian Formula One Grand Prix at the Buddh International Circuit.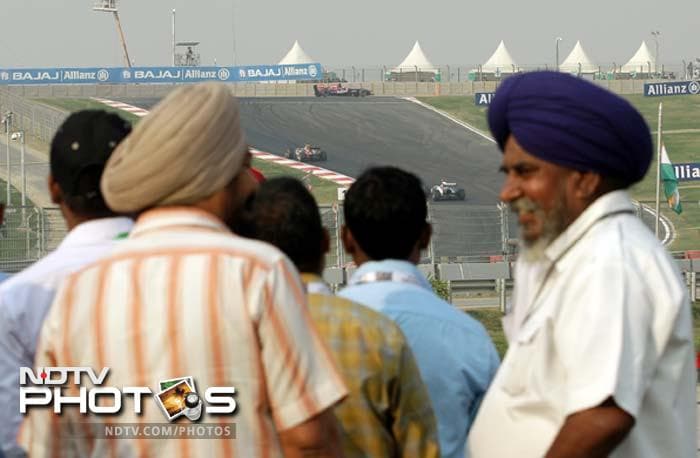 Fans enjoy proceedings as they got used to what racing in F1 is all about.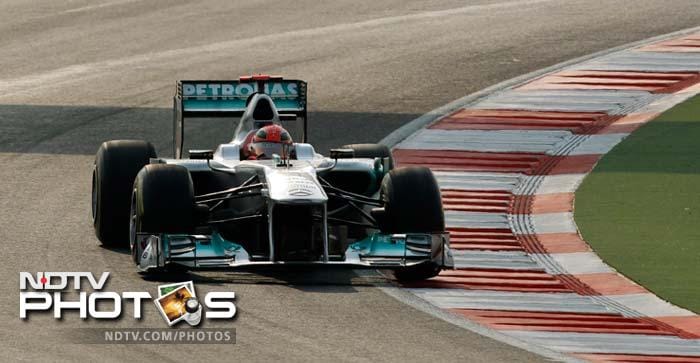 Mercedes Grand Prix driver Michael Schumacher of Germany steers his car. He finished the race in the fifth position after jumping six places.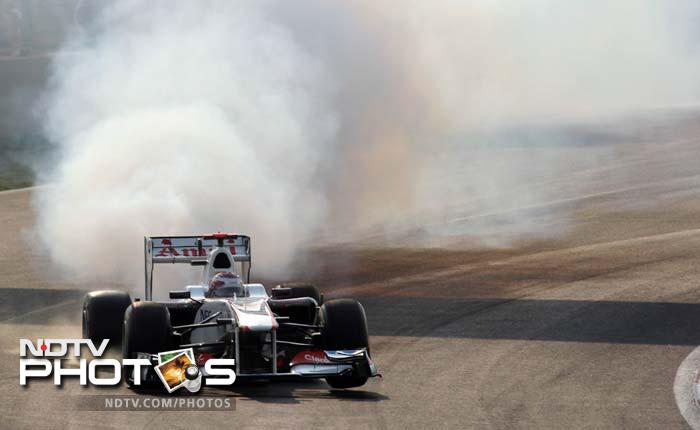 Smoke rises from the engine of BMW Sauber driver Kamui Kobayashi of Japan.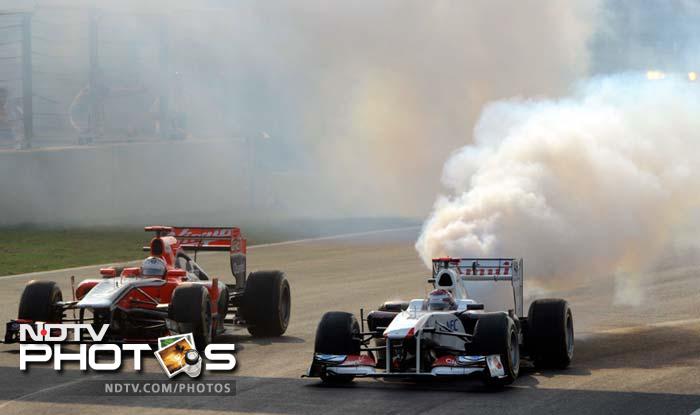 Kobayashi crashed out of the race eventually.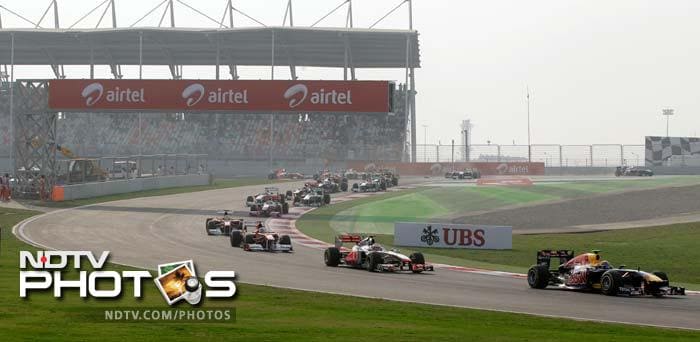 Dominance though was shown by Vettel who led the race from start to finish and is seen here ahead of Jenson Button of McLaren.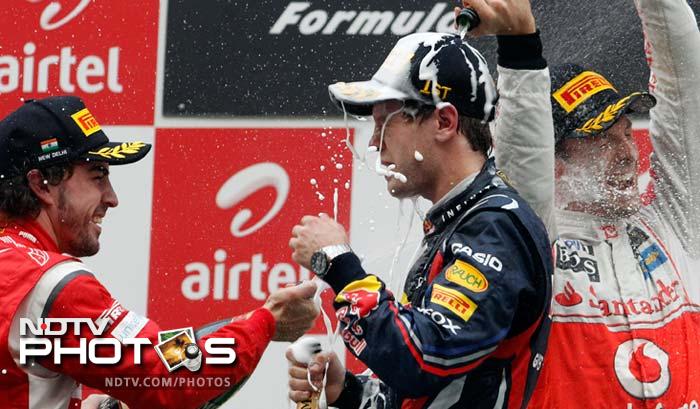 He took the podium and celebrated in his trademark style.