Hello and welcome to the Indian Grand Prix - season 2
The Indian Grand Prix offers a lot of variations to drivers. It is however the entire ambiance about racing at the Buddh International Circuit that makes drivers look forward to the contest. A look at how the track is shaping up in the run-up to the second season here. (AFP images)
The Indian Grand Prix offers a lot of variations to drivers. It is however the entire ambiance about racing at the Buddh International Circuit that makes drivers look forward to the contest. A look at how the track is shaping up in the run-up to the second season here. (AFP images)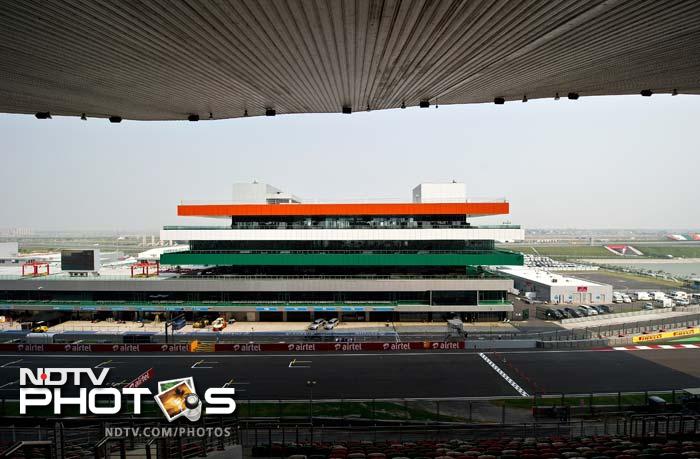 Here is an all-encompassing view from the grand stand here. The Indian tri-colour is the main theme all around.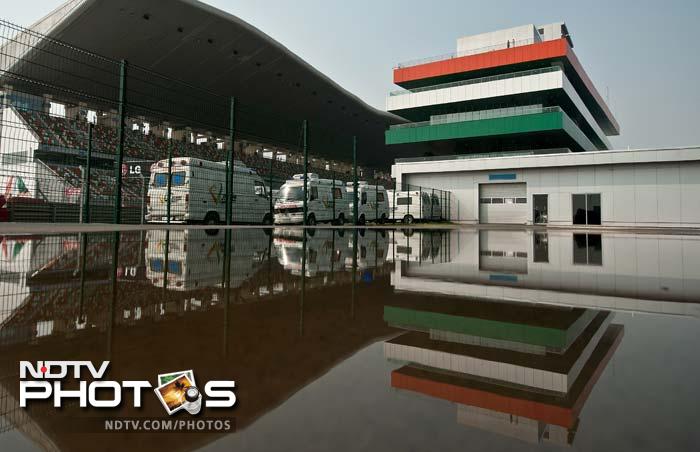 The same view from the opposite side this time.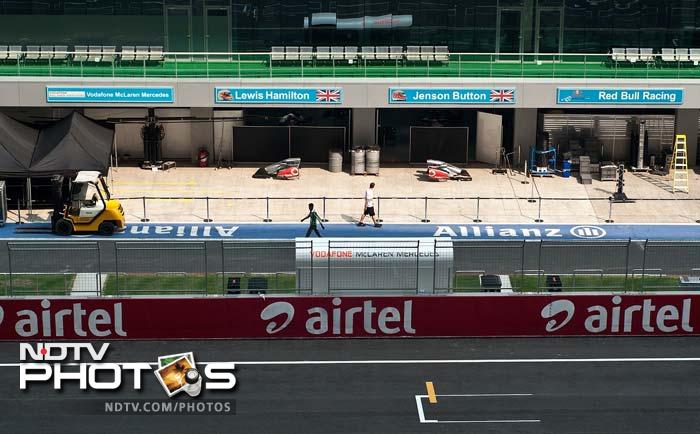 The pit lane is up and ready, raring to be at the service of racers.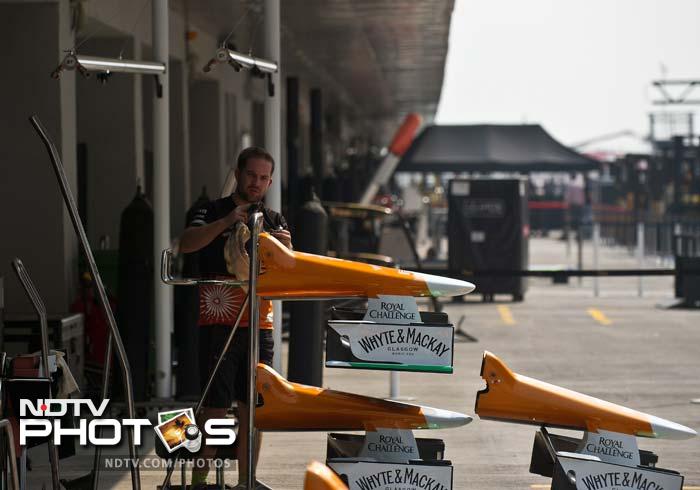 A support staff of the Sahara Force India team. This team will, undoubtedly, enjoy the maximum support from Indian fans.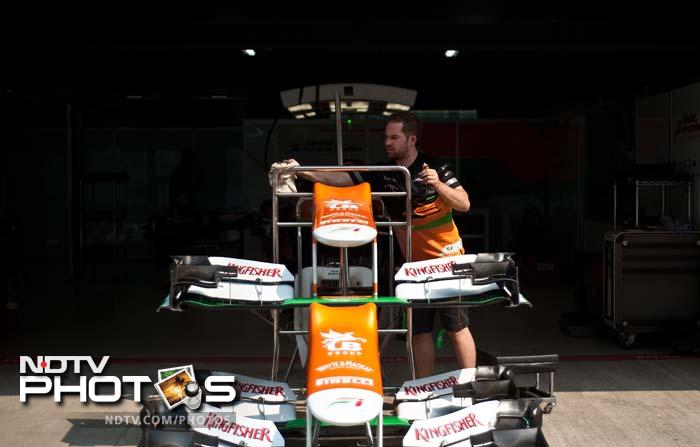 Both Nico Hulkenberg and Paul di Resta (unseen here) have said that they hope to collect points from the race which would help their team in the battle for the sixth spot with Sauber.
Ferrari crew get down to business. This team will also enjoy a sizable support from die-hard prancing horse fans here.
The real plus though for the fans is the slashing of ticket prices and the availability of individual day tickets.
McLaren's Lewis Hamilton has said Indian fans also make the entire experience great and this year should be no different.