German Grand Prix: Lewis Hamilton on pole, Force India qualify outside top 10
Mercedes' Lewis Hamilton took the pole position for the German Grand Prix at Nurburgring on Sunday. Red Bull driver Sebastian Vettel and Mark Webber were 2nd and 3rd respectively. Force India drivers Paul di Resta and Adrian Sutil will be 12 and 15th on rhe grid. All AP and AFP images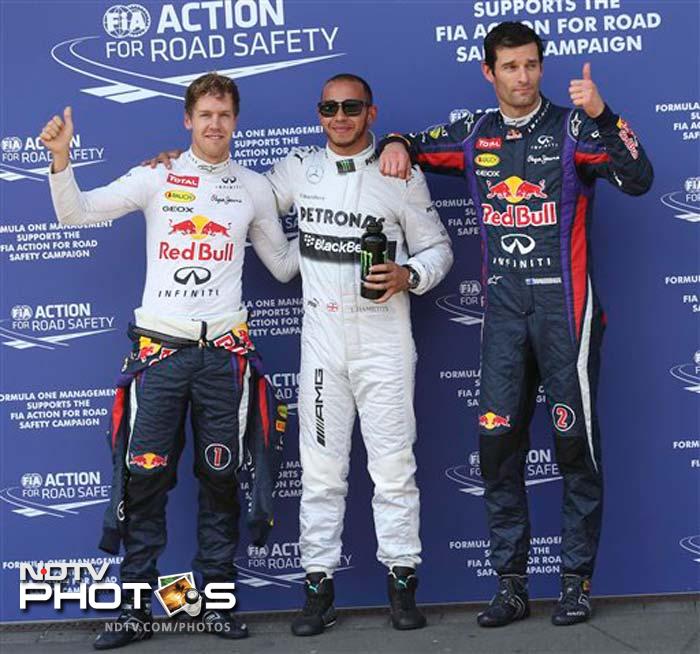 Lewis Hamilton delighted a vast crowd of Mercedes fans when he secured his second pole position in succession with a dramatic fastest lap in the final seconds of qualifying. Red Bull drivers Sebastian Vettel and Mark Webber were second and third.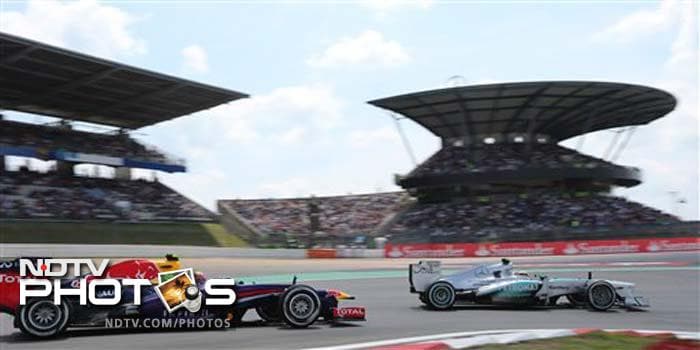 Lewis Hamilton clocked a fastest lap of one minute 29.398 seconds in his Mercedes to outpace nearest rival Sebastian Vettel by one-tenth of a second in a dramatic finale to a tense hour's action.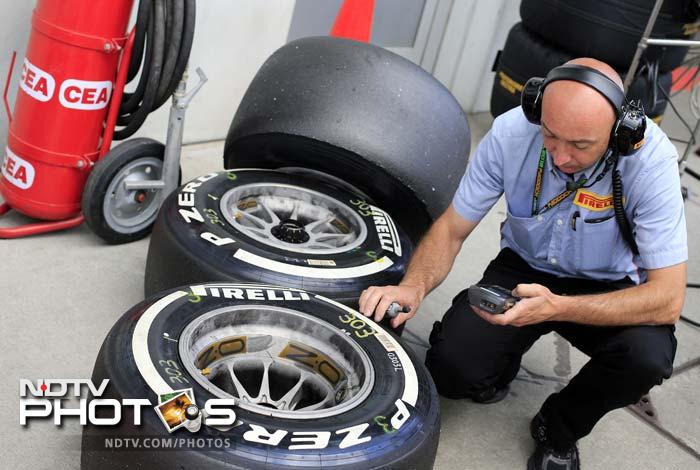 A Pirelli official performs tyre checks in the pits ahead of the qualifying session at the Nurburgring circuit.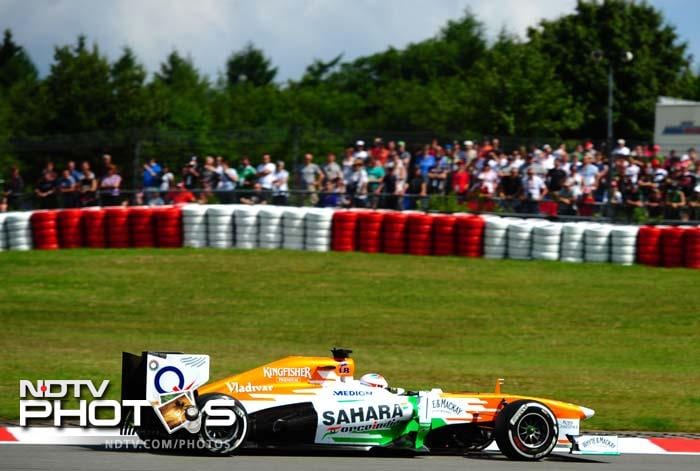 Sahara Force India drivers had a difficult day in office as Paul di Resta and Adrian Sutil settled for the 12th and 15th position respectively in the qualifying.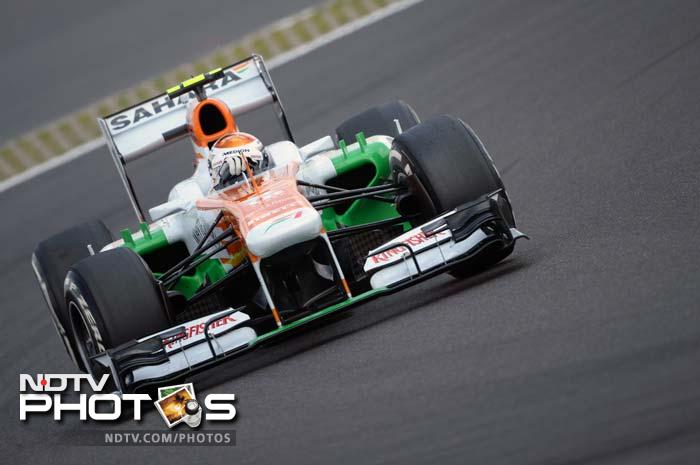 Paul Di Resta clocked 1:30.697, while Adrian Sutil timed 1:31.010 as they were eliminated in Q2. In four races, it will be the first time that Sahara Force India will not start the race in the top 10.
Lewis Hamilton's team-mate German Nico Rosberg missed the cut and qualified 11th.