Formula One 2013: Teams put their machines to the test
Lewis Hamilton was the quickest in the opening morning session of the third and last week of testing ahead of the 2013 Grand Prix season.<br><br> A look at who blazed the tracks and which driver was a damp squib. (AFP images)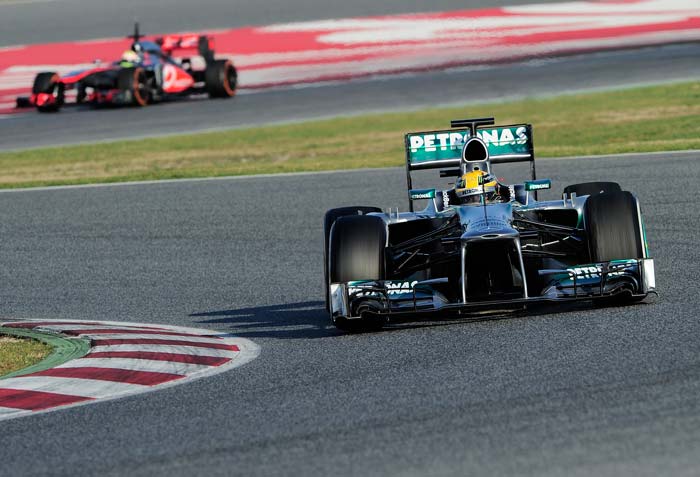 Lewis Hamilton was the quickest in the opening morning session of the third and last week of testing ahead of the 2013 Grand Prix season.

A look at who blazed the tracks and which driver was a damp squib. (AFP images)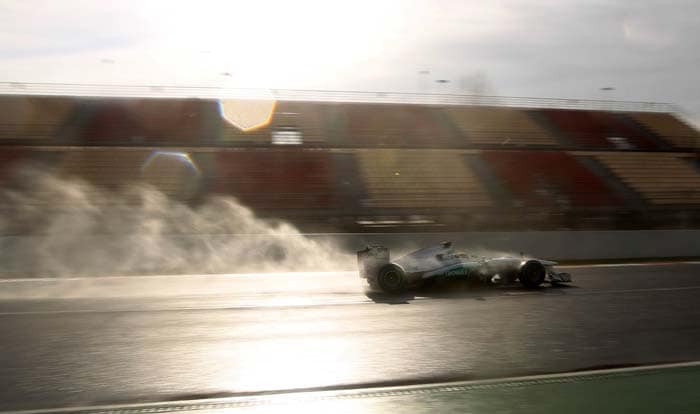 Hamilton, gettting to grips with his new Mercedes drive, clocked 1 minute 41.614 seconds in cold, rainy conditions at the Catalunya Circuit near Barcelona.
Brazilian Felipe Massa was the second quickest and posted a time of 1:41.848 40 in his Ferrari.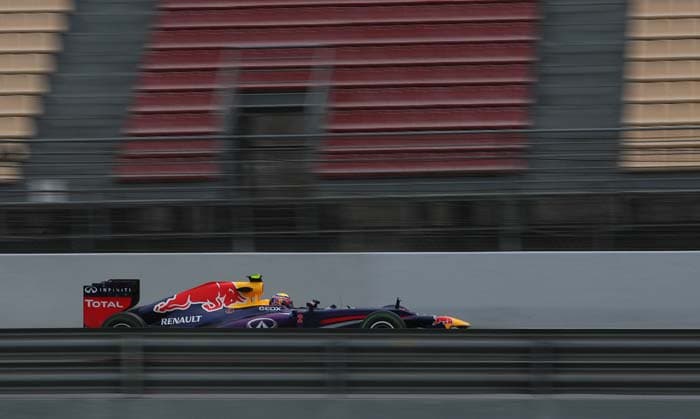 Jean-Eric Vergne had a time of 1:42.155 38 in his Toro Rosso.

The wet conditions meant that times were considerably slower than they were last week at the same venue.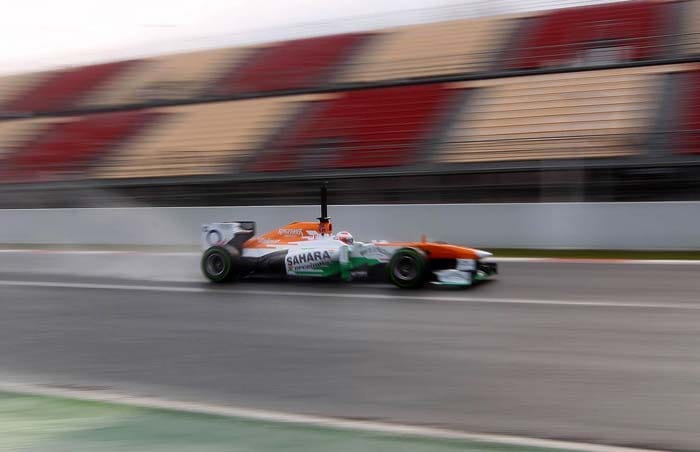 Sahara Force India's Paul di Resta was tad slower than Mark Webber and was the fifth quickest.

Later in the day, Force India confirmed appointing Adrian Sutil as di Resta's partner for the 2013 season.