Finally Hamilton on pole in Korea
Lewis Hamilton will start the Korean Grand Prix from pole position after a brilliant qualifying performance that ended Red Bull's perfect pole record this season. (AFP and AP Images)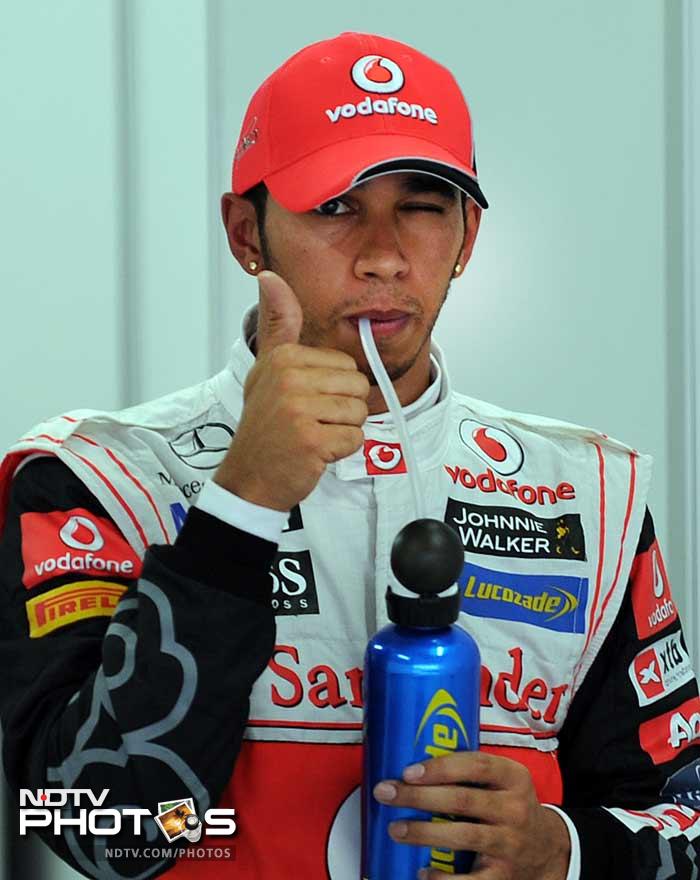 Lewis Hamilton will start the Korean Grand Prix from pole position after a brilliant qualifying performance that ended Red Bull's perfect pole record this season.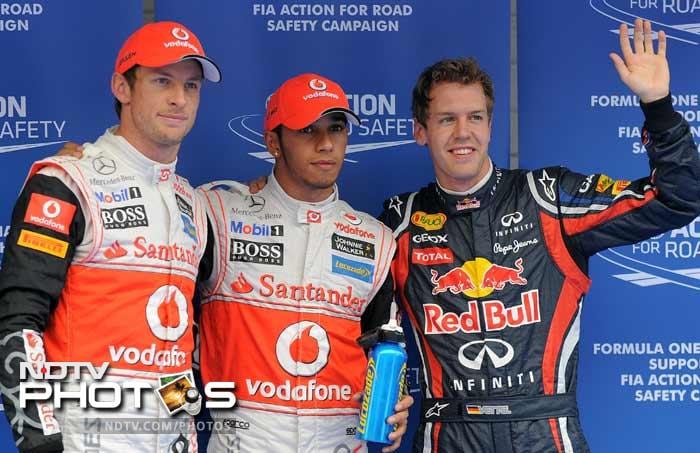 Hamilton, who was quickest throughout the hour, clocked a fastest lap of one minute and 35.820 seconds to leave double world champion Sebastian Vettel (R) and Jenson Button (L) chasing a time they could not match.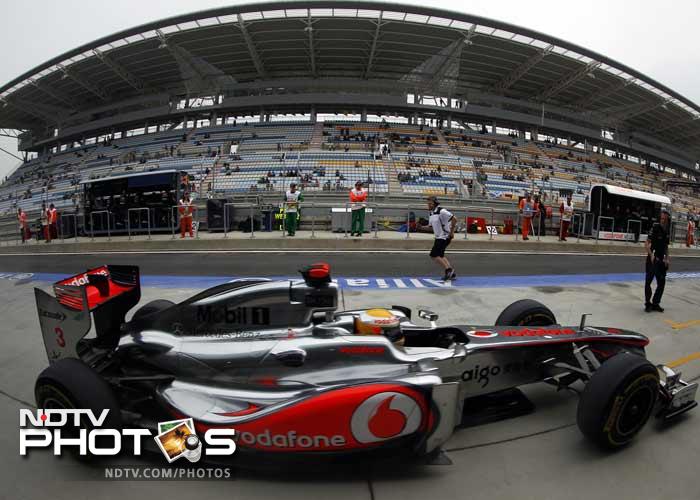 The Englishman ended up fastest by two-tenths of a second to claim his first pole for more than a year, the 19th of his career.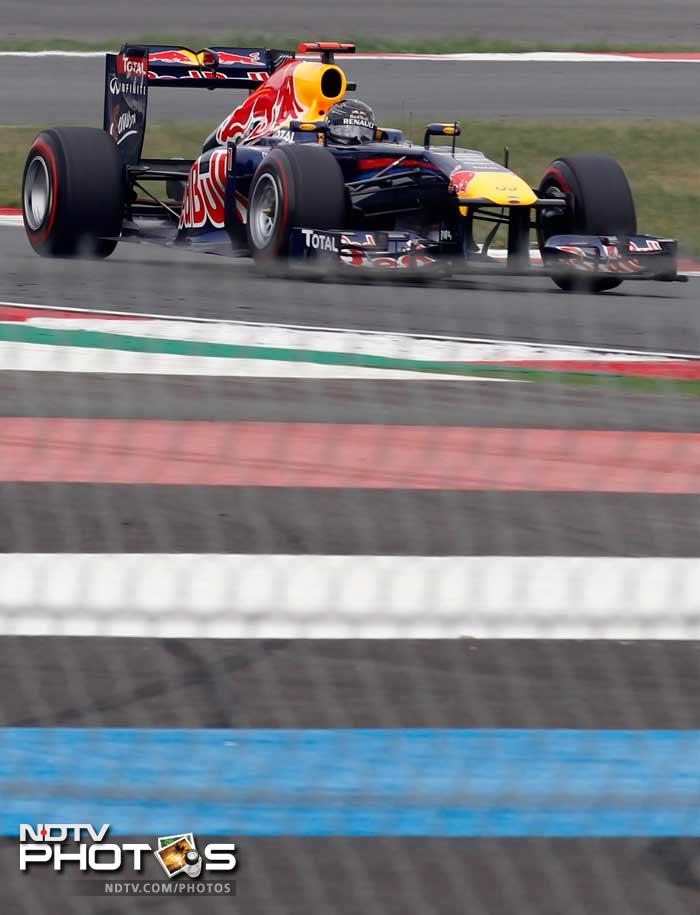 Vettel, who had won five poles in a row - and 12 in all this season - ended up second on the grid. It was the first time this season that a Red Bull driver had not taken pole.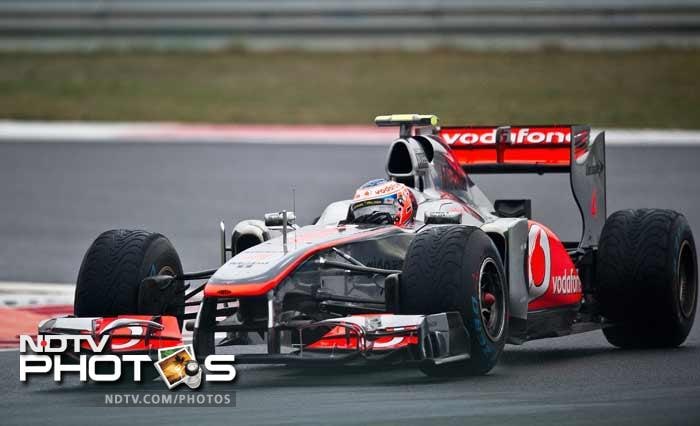 Hamilton's McLaren teammate and compatriot Jenson Button, the winner of last week's Japanese GP, was third fastest.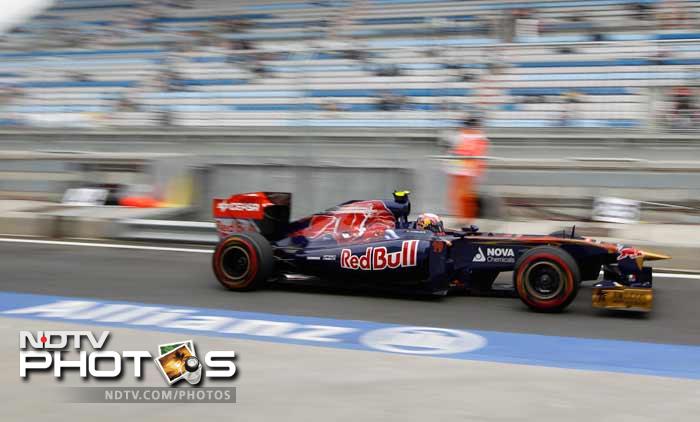 Australian Mark Webber in the second Red Bull qualified fourth.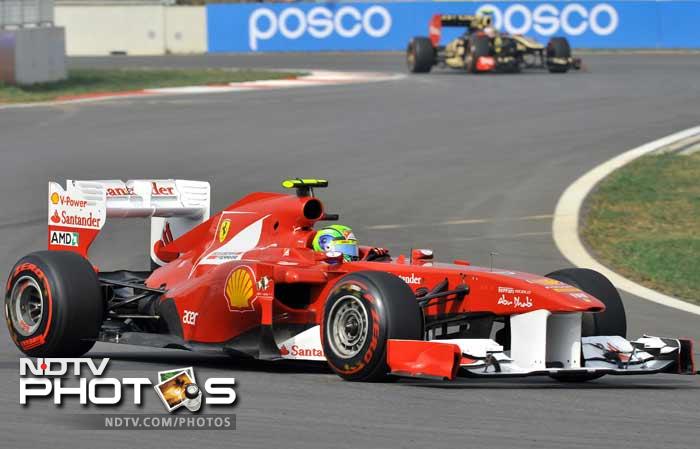 There was little to separate the two Ferraris but Brazilian Felipe Massa marginally out-paced Spaniard Fernando Alonso.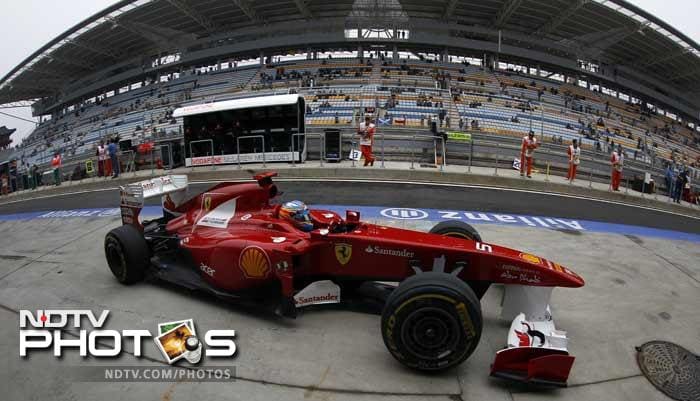 Alonso will line up sixth on the grid.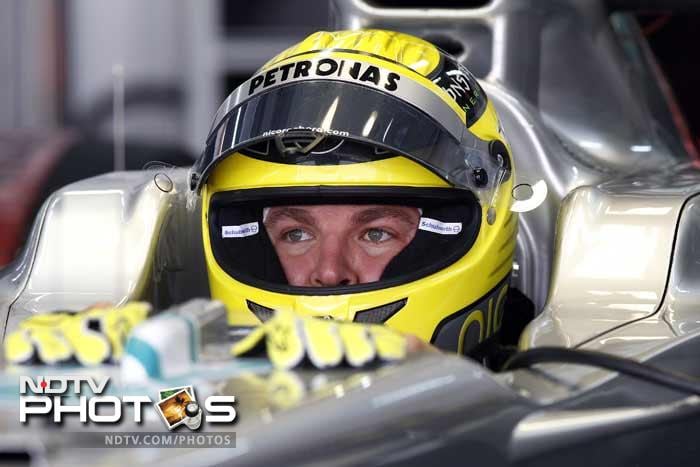 Germany's Nico Rosberg was seventh for Mercedes, ahead of Russian Vitaly Petrov of Renault.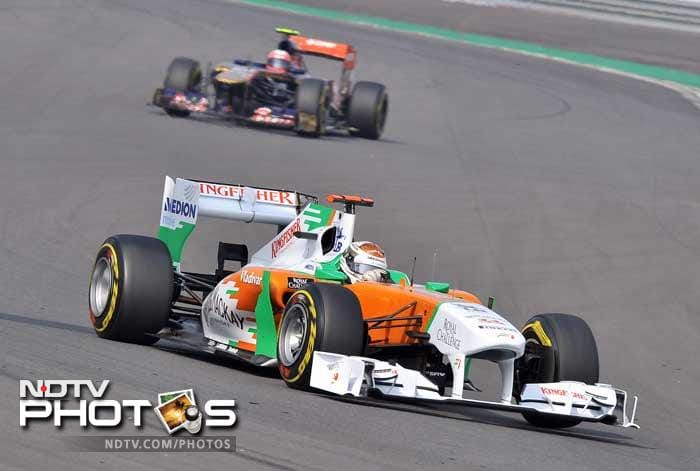 The two Force India cars driven by British rookie Paul Di Resta (9th) and German Adrian Sutil (10th) rounded off the top 10.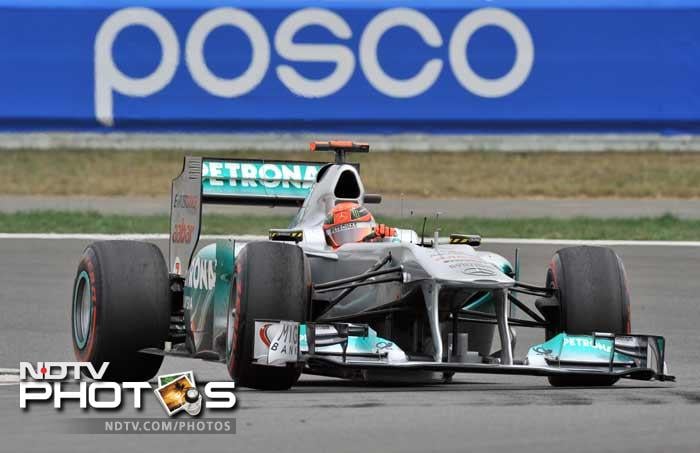 Seven time champion Michael Schumacher was eliminated in the second round of qualifying as the Force India cars of Di Resta and Sutil pushed their way into the top 10 shootout. The German will start the race from 12th.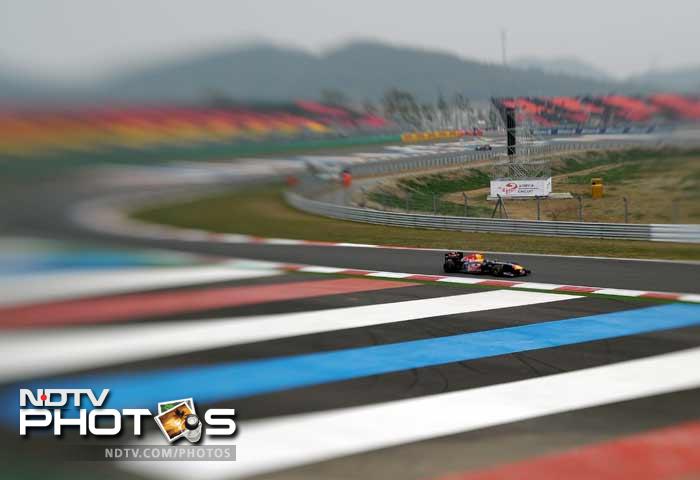 As the final session unfolded, it was Hamilton who shone first as his McLaren zipped to an early fastest time of 1:36.130. It was the benchmark and in succession Button, Webber and Vettel tried to beat it, but failed.