Austrian GP: Lewis Hamilton Rides Luck to Win Title
Lewis Hamilton was involved in a dramatic final lap collision with Mercedes team-mate Nico Rosberg as he won an incident-packed Austrian Grand Prix to close the gap in the championship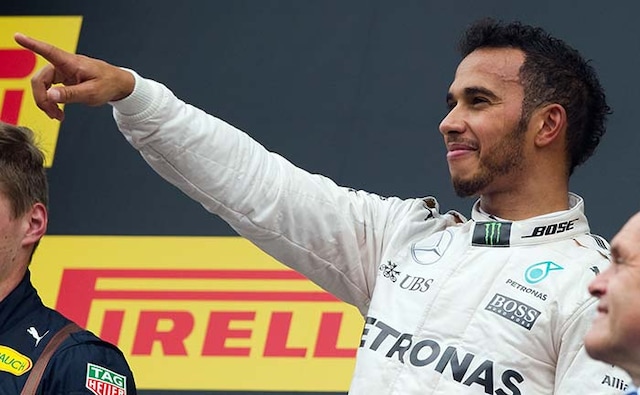 Lewis Hamilton survived a collision with his Mercedes team-mate Nico Rosberg in a wild final lap on Sunday as he claimed a dramatic victory in a pulsating Austrian Grand Prix. (All images from AFP)
Hamilton, starting from pole position, attacked championship leader Rosberg, at Turn Two and drove into him. Rosberg forced Hamilton off the track, but the Briton rejoined, and pulled clear to win. Rosberg suffered a damaged front wing and finished fourth.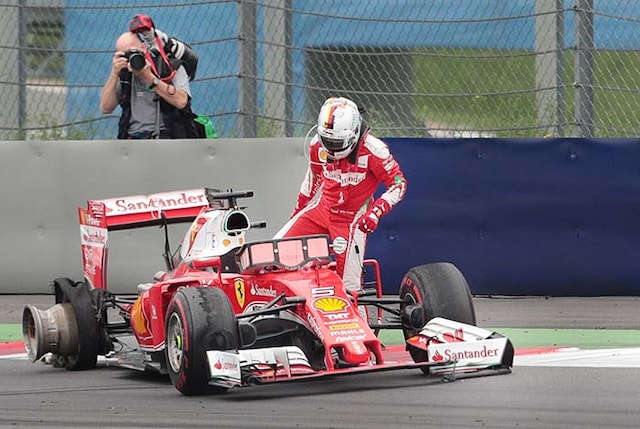 Sebastian Vettel, who started eighth, took control at the front until lap 27 when his rear right tyre exploded on the main straight.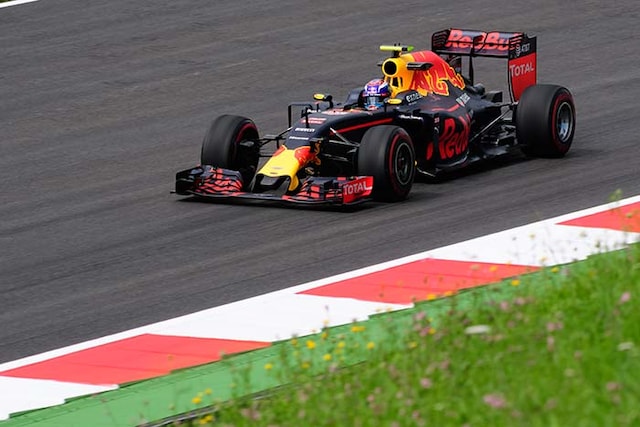 Dutch teenager Max Verstappen claimed his second career podium finishing second for Red Bull ahead of third placed Finn Kimi Raikkonen for Ferrari.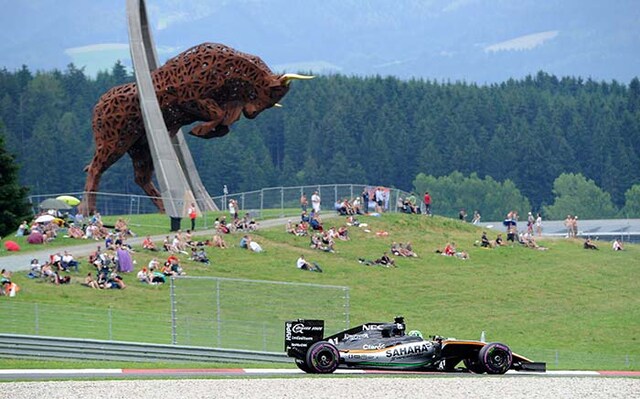 Force India's Nico Hulkenberg squandered his best start of the season to finish 19th while Sergio Perez moved in and out of top-10 before finally settling for 17th place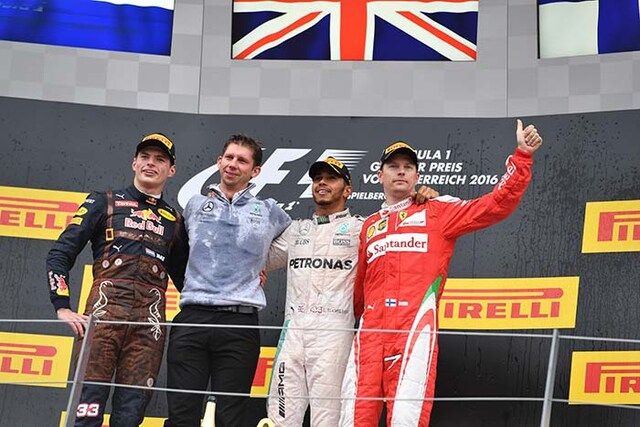 Lewis Hamilton finished at the top while Max Verstappen finished second and Kimi Raikkonen third.