Australian Grand Prix 2013: Practice sessions
If practice sessions are any indication of how F1 races will pan out, we are all set to see the finger again.<br><br>Sebastian Vettel in his Red Bull blazed the Albert Park track to signal his intent in the season-opening Australian Grand Prix. (All images courtesy: AFP)
If practice sessions are any indication of how F1 races will pan out, we are all set to see the finger again.

Sebastian Vettel in his Red Bull blazed the Albert Park track to signal his intent in the season-opening Australian Grand Prix. (All images courtesy: AFP)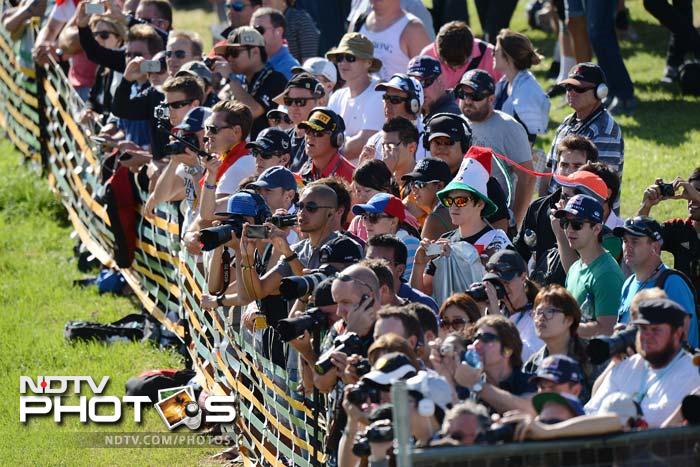 Fans at Albert Park were mesmerised by the speed on display as the 3-time World Champion raced his way to post the quickest times. Teammate Mark Webber - winner here last year - posted the second quickest time.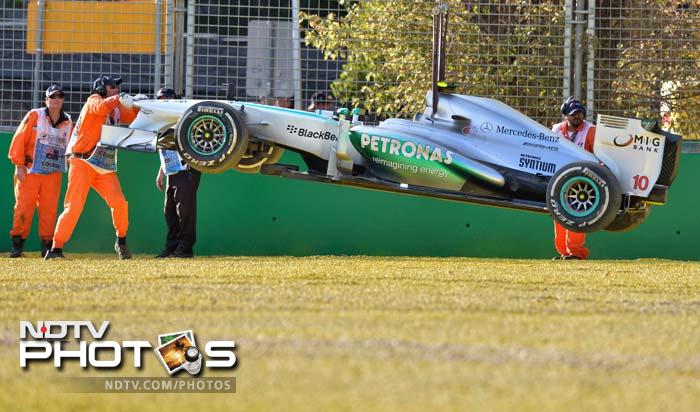 The plight of Lewis Hamilton's Mercedes car.

It was not dream debut for Hamilton as he posted the seventh quickest time while teammate Nico Rosberg was right up ahead, behind the Red Bulls.
Hamilton catches the action on his television set after his return to the paddock.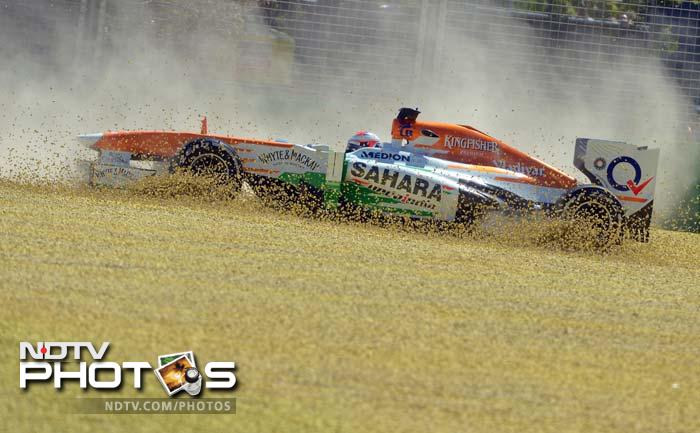 Hamilton's was not the only car to taste the dust.

Sahara Force India's Paul di Resta is seen where he won't have wanted to go. He was 12th quickest while teammate Adrian Sutil - making his comeback in F1 - was ninth.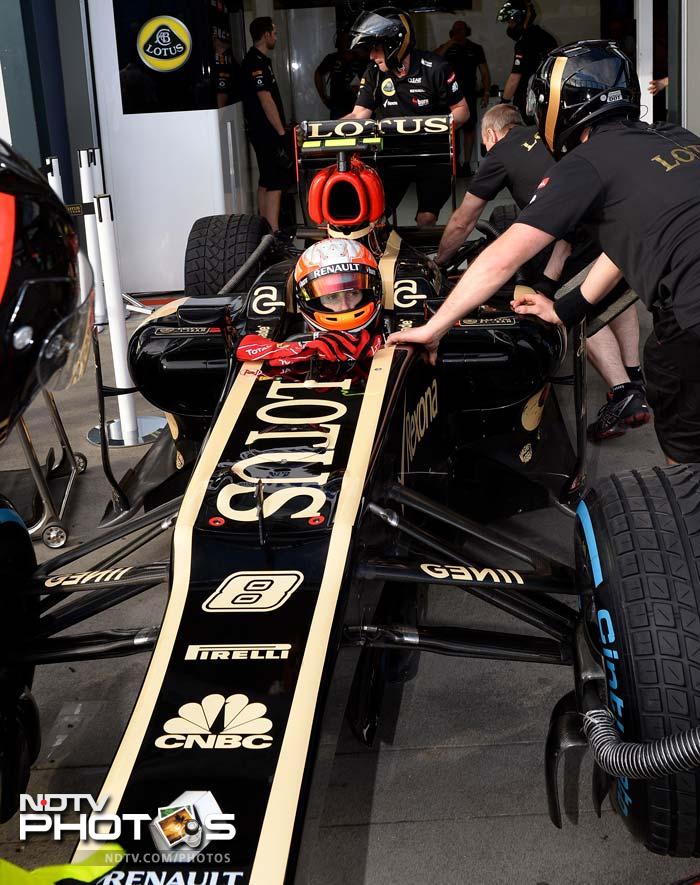 Team Lotus had a good outing though. Romain Grosjean was the fifth quickest while teammate Kimi Raikkonen was slightly quicker.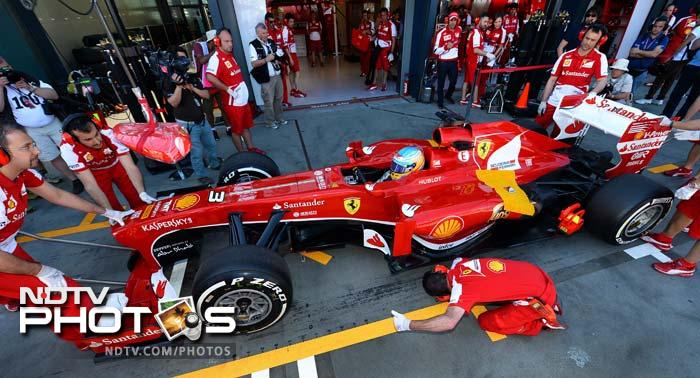 Felipe Massa and Fernando Alonso in their Ferrari's were 8th and 6th quickest respectively.