Red Bull continued its dominance as defending world champion Sebastian Vettel triumphed at the 2011 F1 season opener, the Australian GP. (Getty and AFP Images)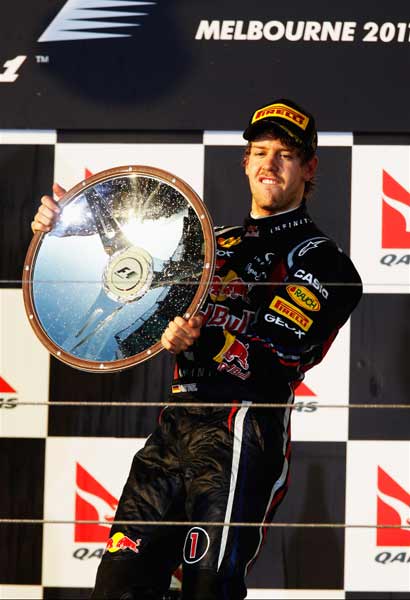 Vettel won the race comfortably, with a lead of 22.2 seconds, to notch up his 11th win in his 63rd GP.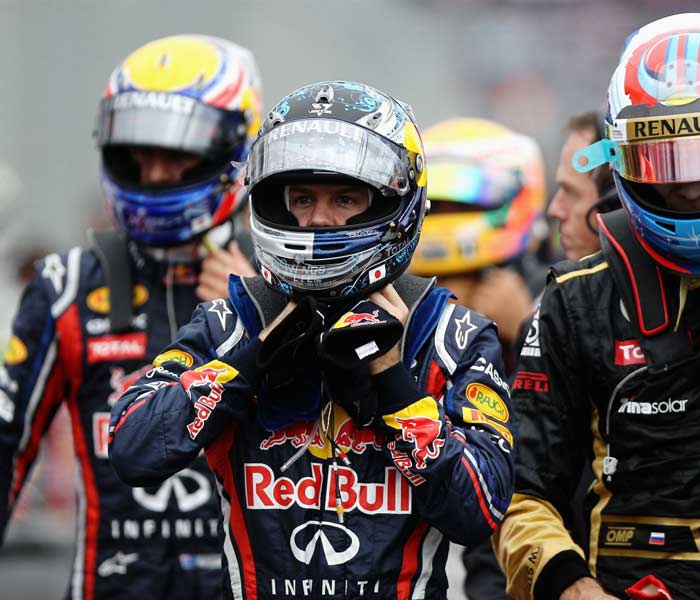 Earlier in the qualifying, the German had recorded the fastest-ever lap around Albert Park of 1:23.529 to take the pole position.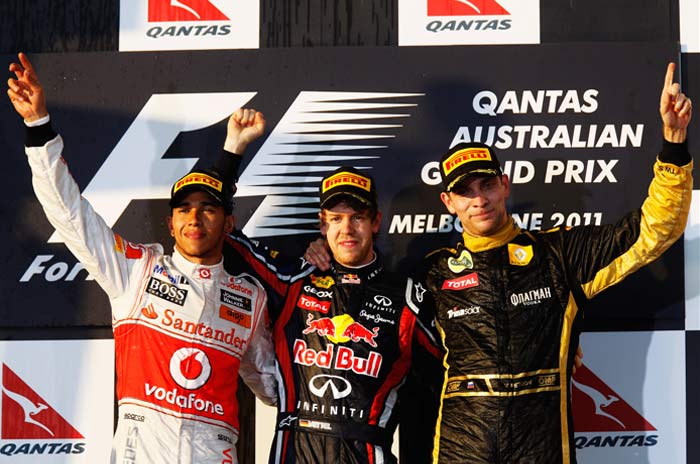 McLaren's Lewis Hamilton (2nd) and Renault's Vitaly Petrov (3rd) were the other drivers to finish on the podium.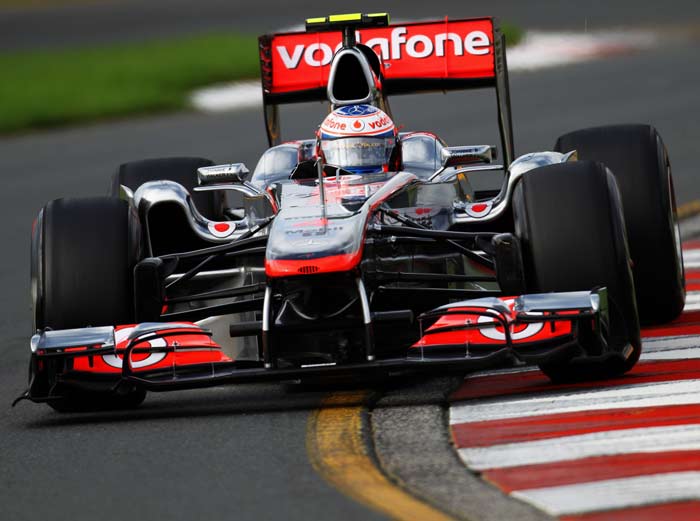 Hamilton's 2nd place finish put to rest the pre-season doubts that people had about McLaren's new car, MP4-26.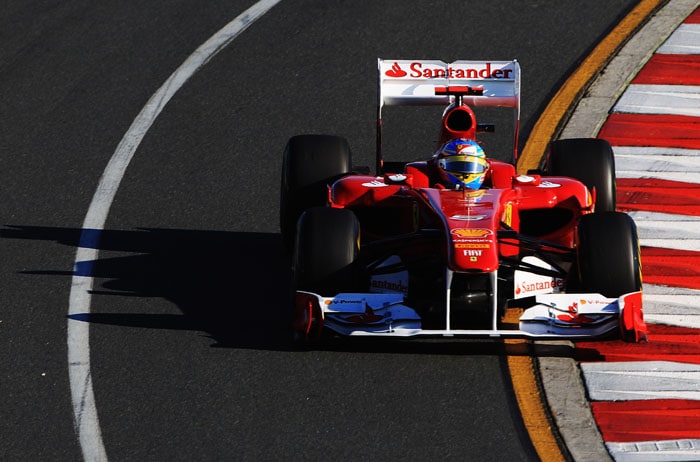 Ferrari's Fernando Alonso missed out on the podium, after coming in 4th, 3 places ahead of team-mate Felipe Massa.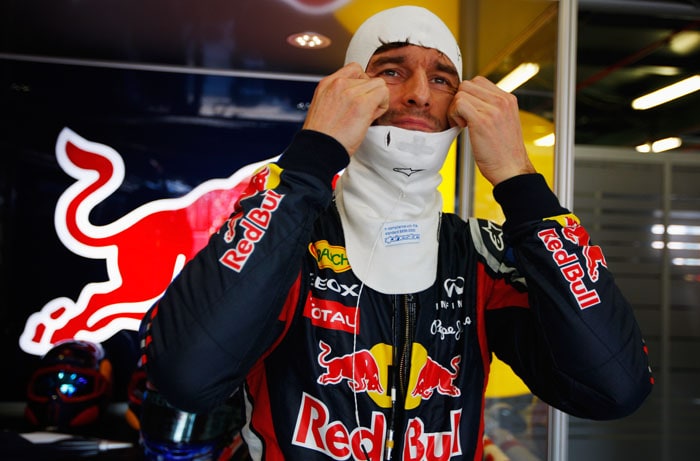 Vettel's Red Bull team-mate Mark Webber finished 5th after having started 3rd on the grid. It was the 3rd time Webber finished 5th in his home Grand Prix.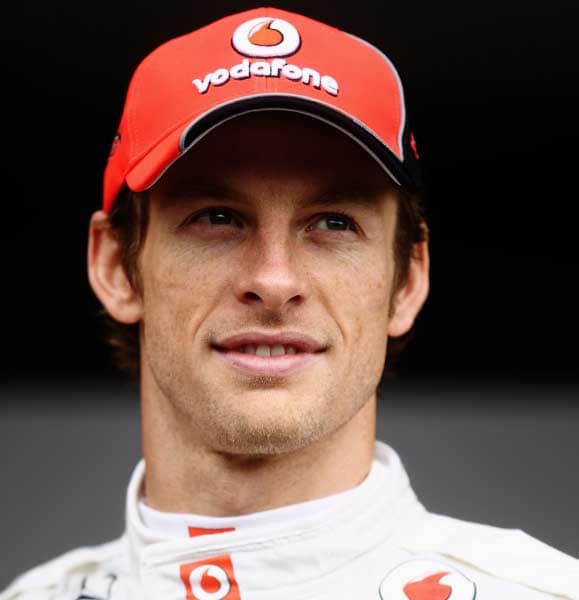 McLaren's Jenson Button had won this race in the past 2 years but could only manage 6th this time. It was neverthless a good finish after getting a drive through penalty for his manoeuvre to overtake Massa.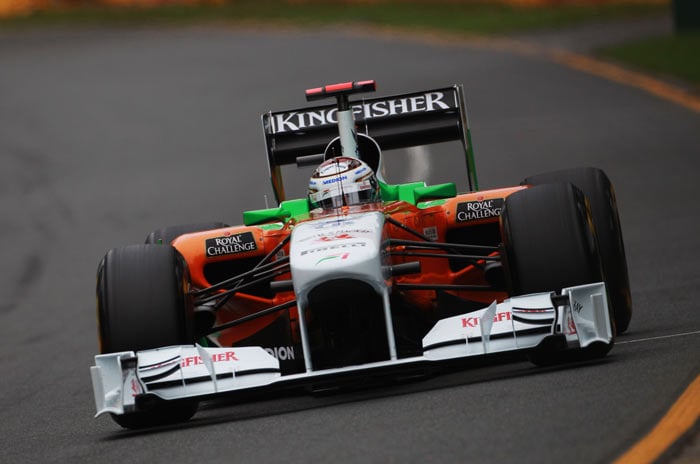 Force India were also among the points as both drivers, Adrian Sutil (9th) and Paul di Resta (10th) finished in the top 10, while Sebastien Buemi of Toro Rosso secured the 8th spot.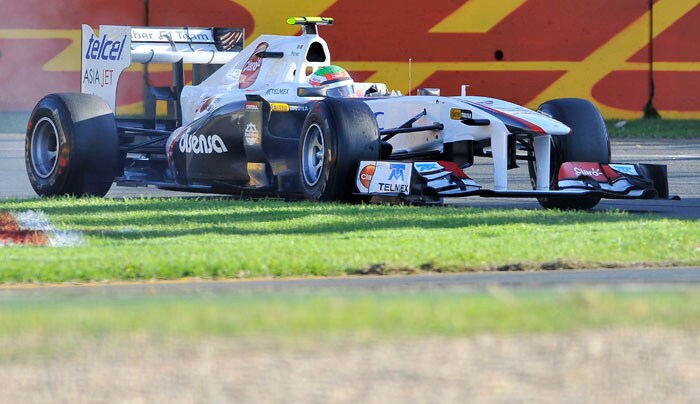 The Force India drivers won the points after Sauber's Sergio Perez who came in 7th and Kamui Kobayashi, 8th, were disqualified for rear wing infringements.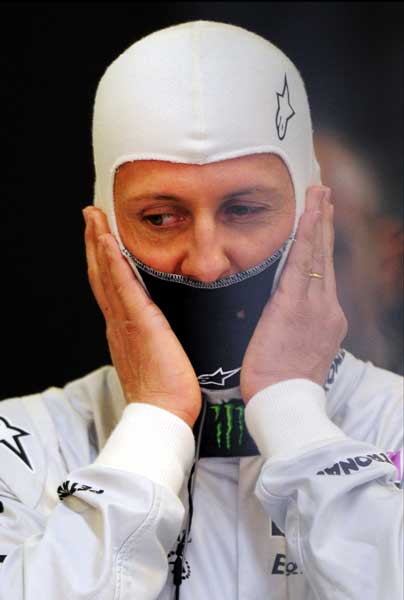 It turned out to be a poor day for the Mercedes team as both Michael Schumacher and Nico Rosberg retired from the race within 3 laps of each other.