Abu Dhabi Grand Prix: Raceday
It was five years in the making but Kimi Raikkonen finally managed to get the top-spot on the podium here. It was an action-packed, incident filled race at the Yas Marina. Here is taking a look. (AFP photos)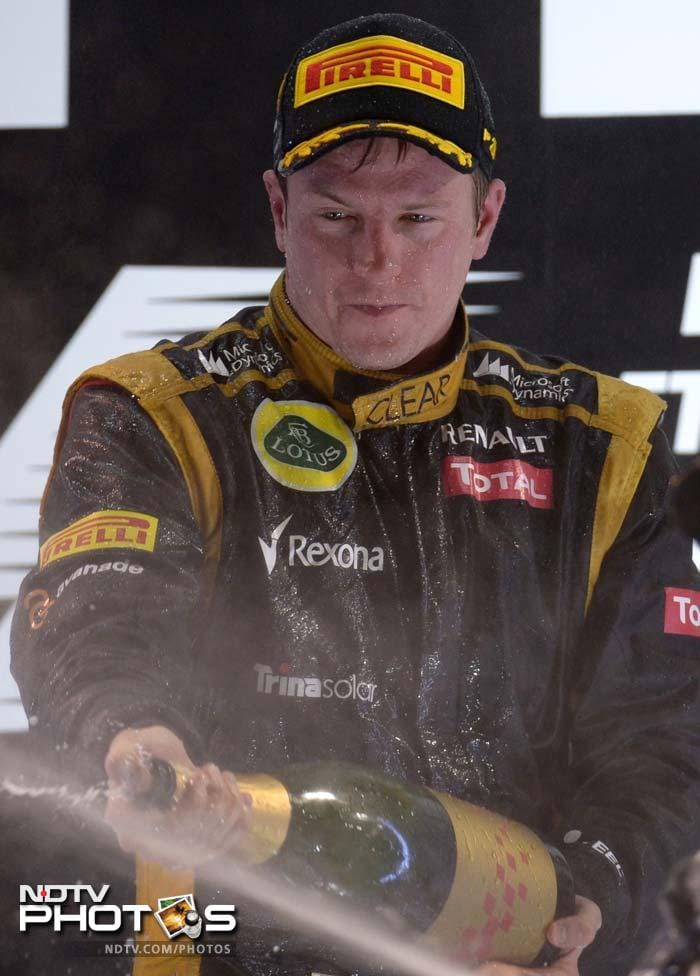 It was five years in the making but Kimi Raikkonen finally managed to get the top-spot on the podium here. It was an action-packed, incident filled race at the Yas Marina. Here is taking a look. (AFP photos)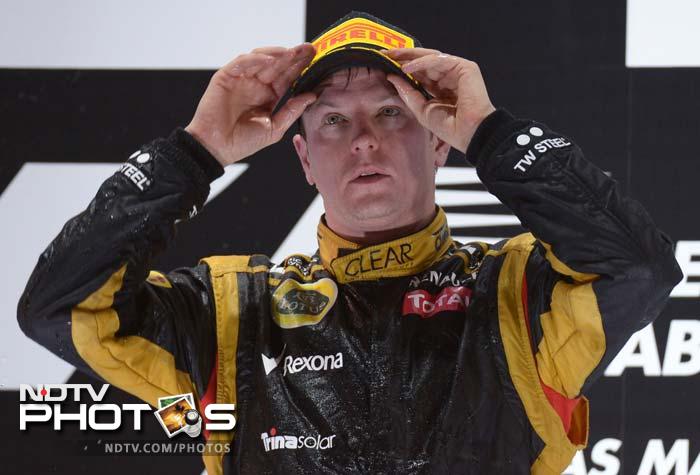 There were a number of incidents on the track that saw leaders at the grid - Hamilton, Webber and Maldonado - either crash out or move down the field. Kimi made the most of the opportunity.

"Yes, yes, yes. I know what I am doing. Don't remind me," he said on the team radio. He was flustered but he did know what he was doing.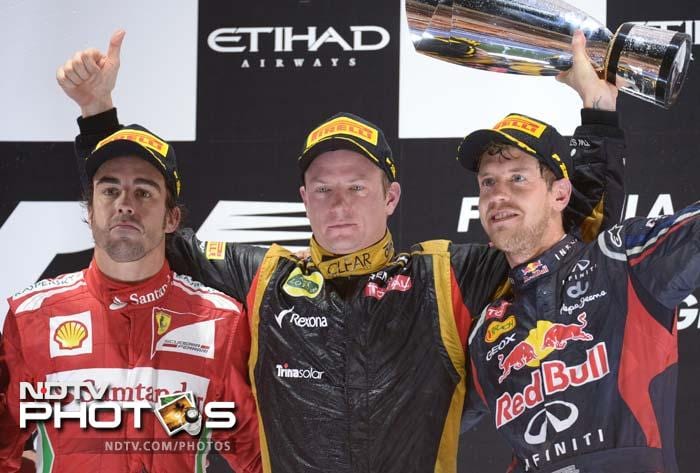 His Lotus F1 was followed by Ferrari's Fernando Alonso (left) and Sebastian Vettel.

Vettel was demoted to last on the grid but battled sensationally to finish with a podium place.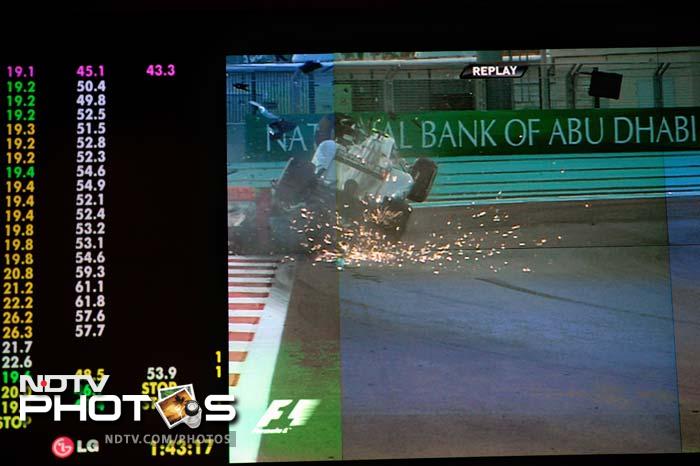 A TV shot of Nico Rosberg crashing into the walls after his car hit and jumped over Narain Karthikeyan's HRT. Both drivers walked out unharmed.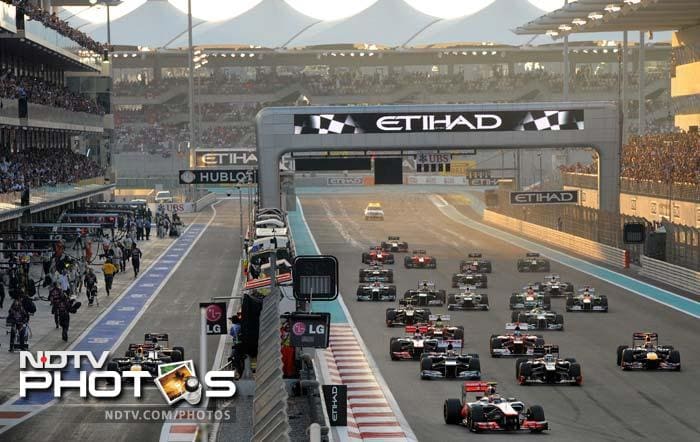 At the very start, there was a mess when Nico Hulkenberg collided and Paul di Resta had a puncture. Several other cars also found the going tough.
Here is a shot of how Hulkenberg's race came to an early end.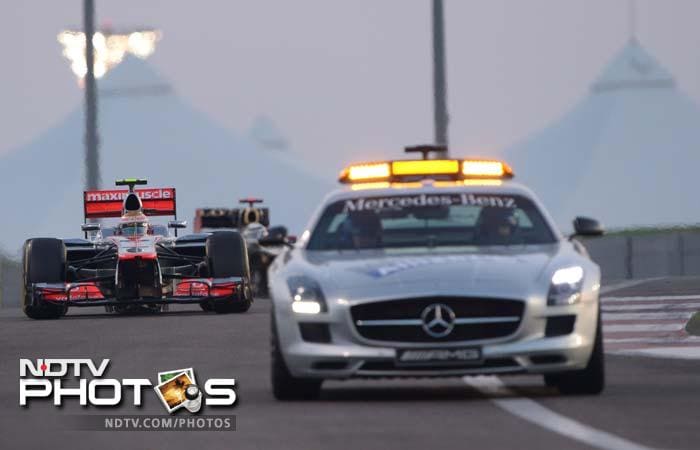 The safety car too was out for quite a bit after the Rosberg-Karthikeyan incident. Hamilton was leading then but his campaign soon ended due to a car failure.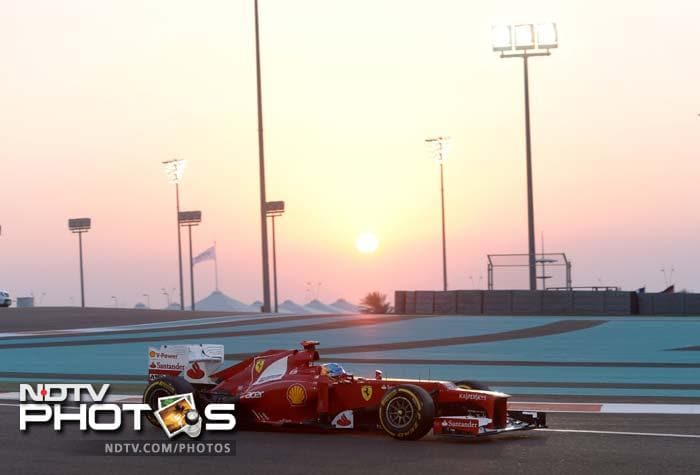 Felipe Massa (seen here) and Mark Webber too were involved in an incident. While Massa finished the race seventh, Webber eventually retired after a separate collision.