Abu Dhabi Grand Prix: Qualifiers
Lewis Hamilton was at his best driving his McLaren with precision around the Yas Marina track to post the quickest time and take pole position. A look at his performance and how other drivers fared. (AFP images)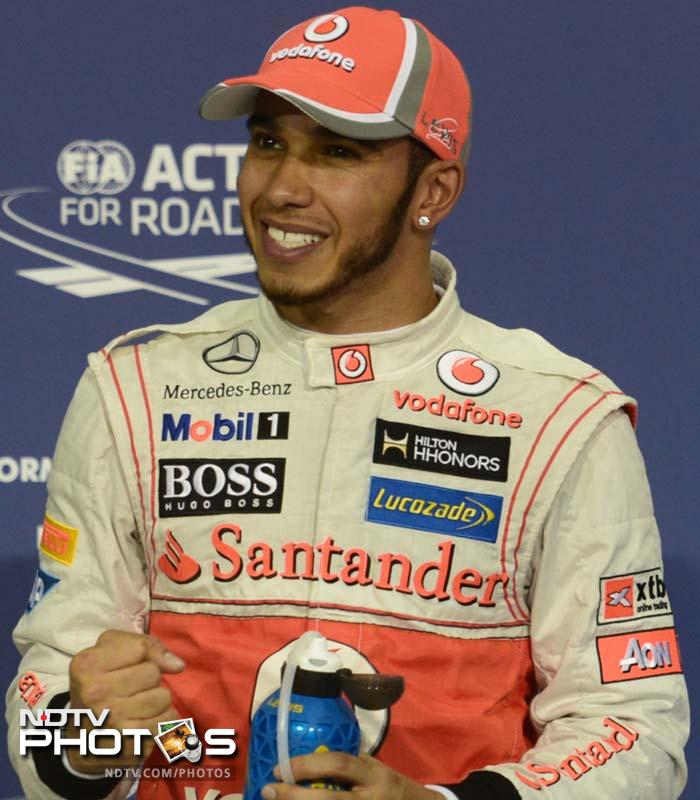 Lewis Hamilton was at his best driving his McLaren with precision around the Yas Marina track to post the quickest time and take pole position. A look at his performance and how other drivers fared. (AFP images)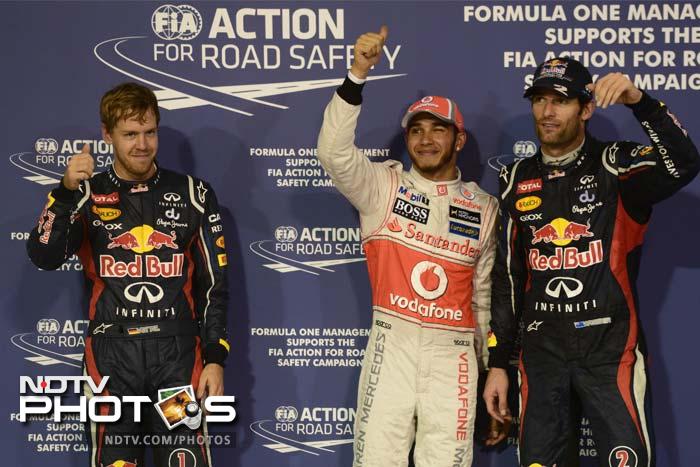 Hamilton was quicker than Mark Webber (right) and Sebastian Vettel showing that he has what it takes to answer Red Bull's challenge. This after posting quickest time in P1 and P3 as well.

Teammate Jenson Button though was sixth in the line-up, behind Pastor Maldonado in his Williams.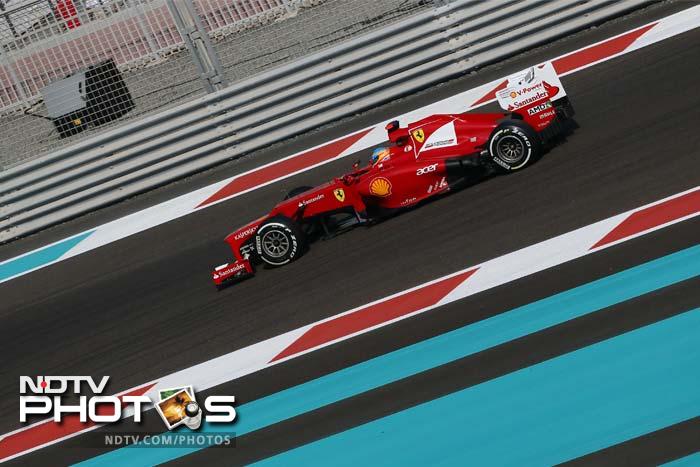 While Kimi Raikkonen in his Lotus F1 (not seen here) will be a place behind Button, Ferrari fans were not too impressed as Fernando Alonso - the main challenger to Vettel for the championship title - was seventh fastest. His teammate - Felipe Massa - will be further behind at the ninth position.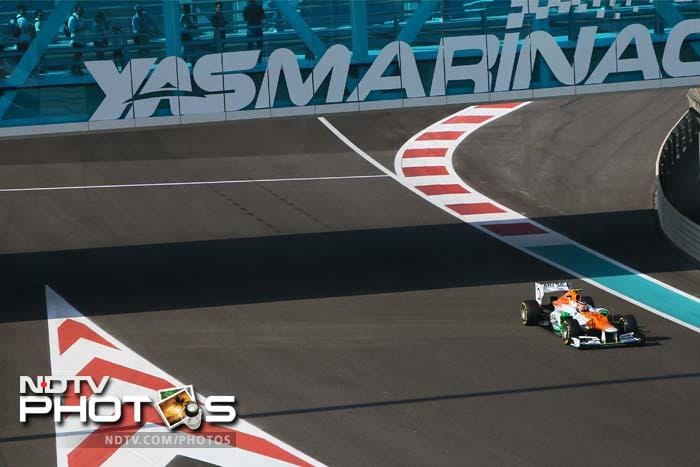 Both Sahara Force India drivers found themselves outside top-10. Nico Hulkenberg has the 11th position while Paul di Resta is two places behind him.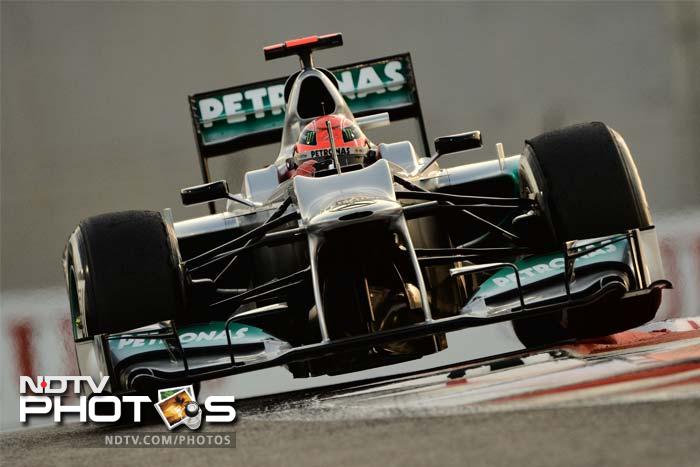 Eyes also were hunting for a look at a strong performance from Michael Schumacher. If 14th position is good, then the eyes found what they were looking for. Else they will be hoping for a better, cleaner sight come Sunday.