A day of cricket for Vettel, Webber
Despite the heavy workload ahead of the the season-starting Australian Grand Prix, defending champion Sebastian Vettel took some time out to enjoy cricket with his Red Bull team-mate Mark Webber and some Aussie cricketers. (All AFP Images)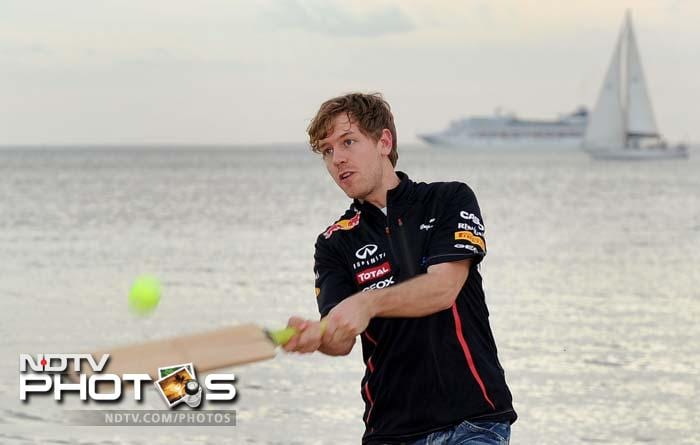 Despite the heavy workload ahead of the the season-starting Australian Grand Prix, defending champion Sebastian Vettel took some time out to enjoy cricket with his Red Bull team-mate Mark Webber and some Aussie cricketers. (All AFP Images)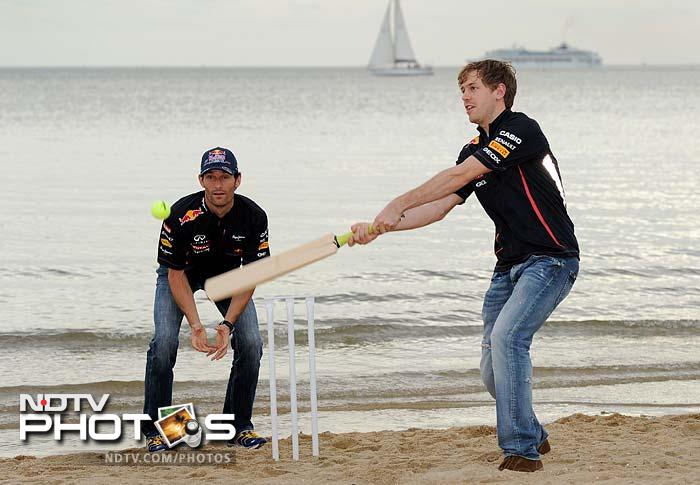 Red Bull formula one driver Sebastian Vettel of Germany (R) plays cricket with teammate Mark Webber of Australia (L) on St Kilda Beach, in Melbourne.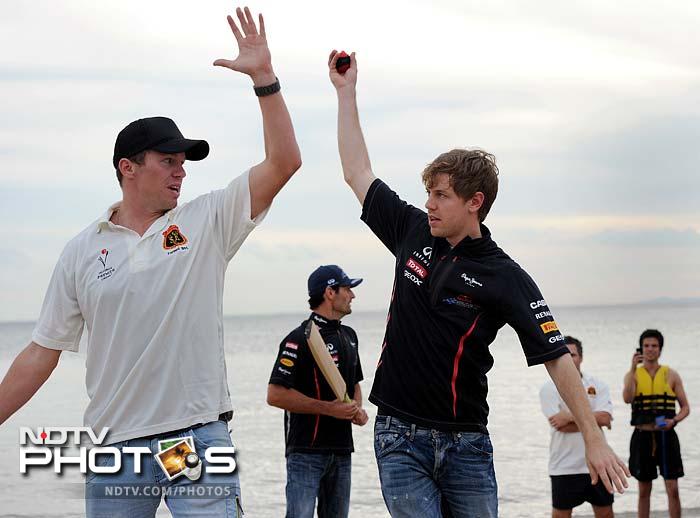 Australia pacer Peter Siddle was seen giving bowling tips to Vettel.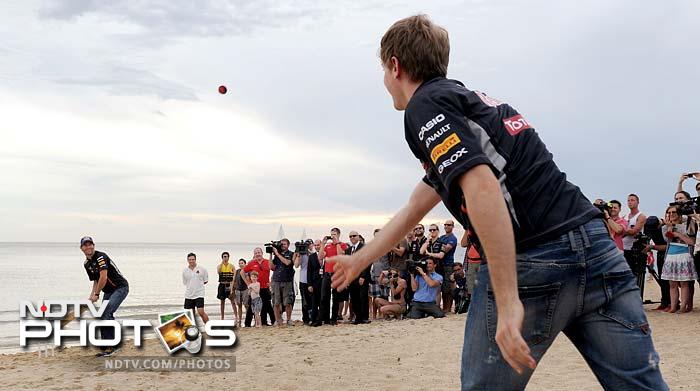 Vettel then tried his hand at bowling.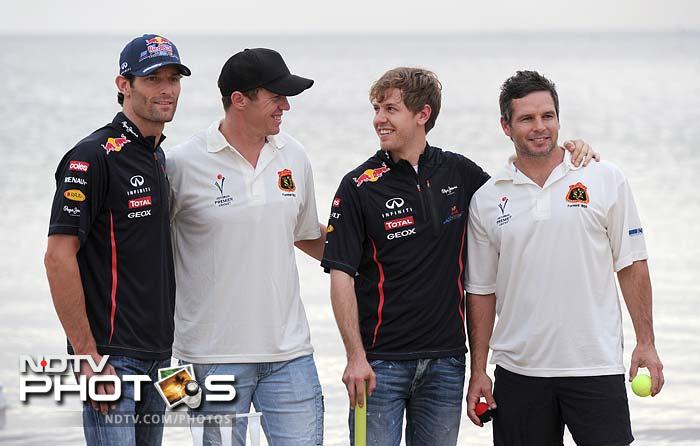 The two Red Bull drivers and Siddle were also joined by Australia all-rounder Brad Hodge.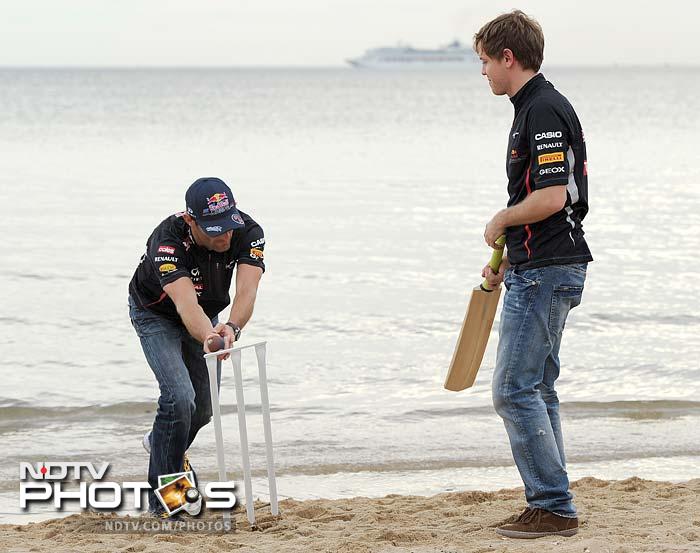 Australian Mark Webber, who must understand cricket more given his nationality, enjoyed playing the wicketkeeper.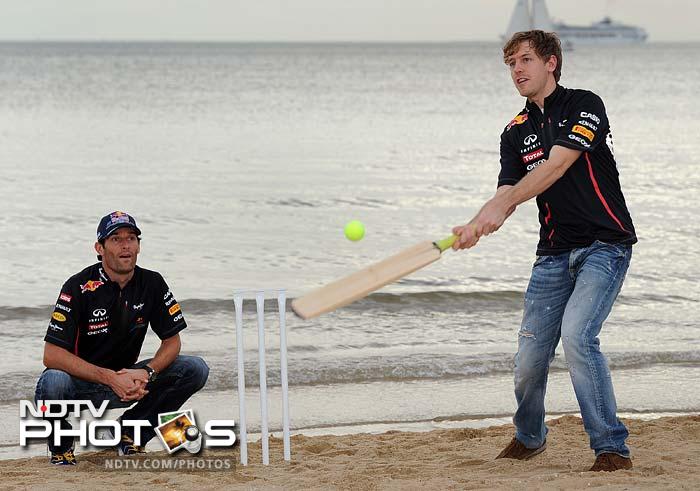 The stance may not be perfect but Vettel seemed to be doing alright in a sport that he is not well-versed with.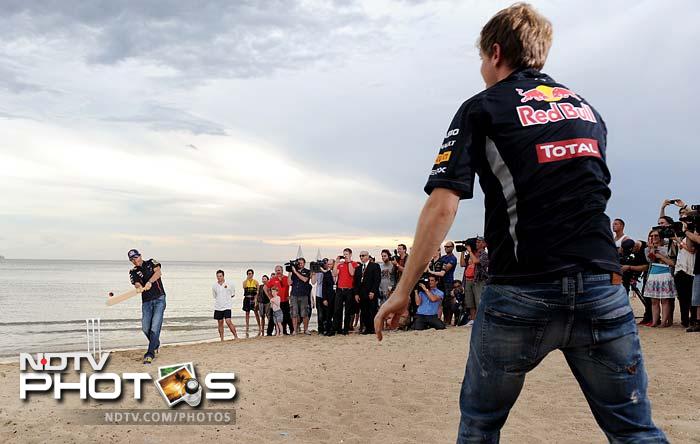 The picturesque location of St Kilda Beach in Melbourne provided the perfect setting for a fun-filled evening for the Red Bull drivers.