India fights for Bhutia but Bayern win 4-0
A spirited effort in the second half help hosts restrict Bayern to the first- half scoreline as Bhaichung Bhutia played his last. A look. (AFP and AP images)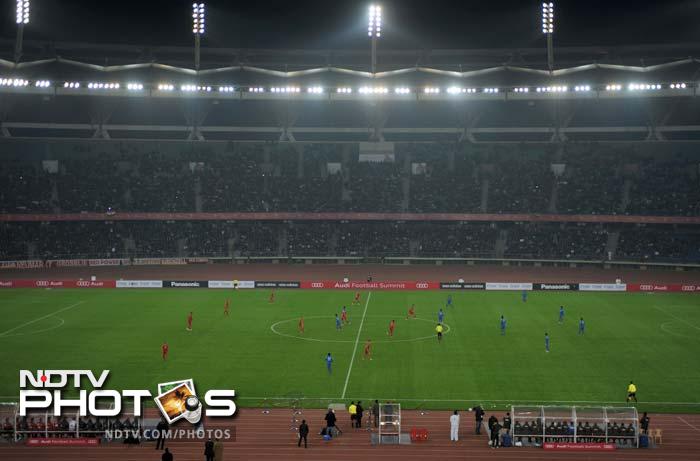 A nearly packed JLN stadium in New Delhi greeted the two teams as fans flocked to see both Bayern Munich stars and Bhutia.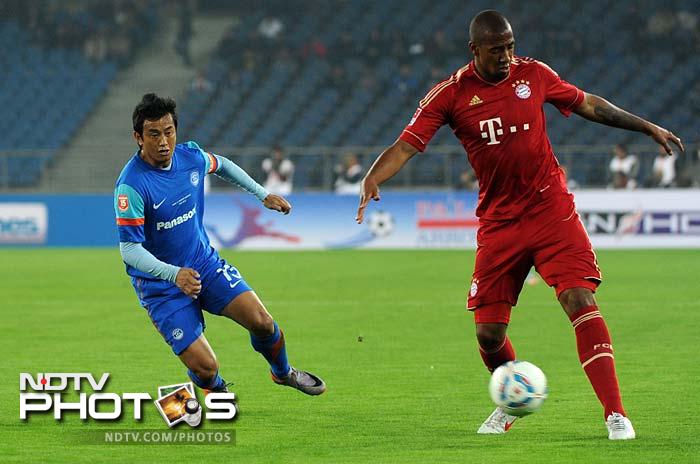 Bayern moved in for the kill from the beginning as almost nine players manned the Indian defense.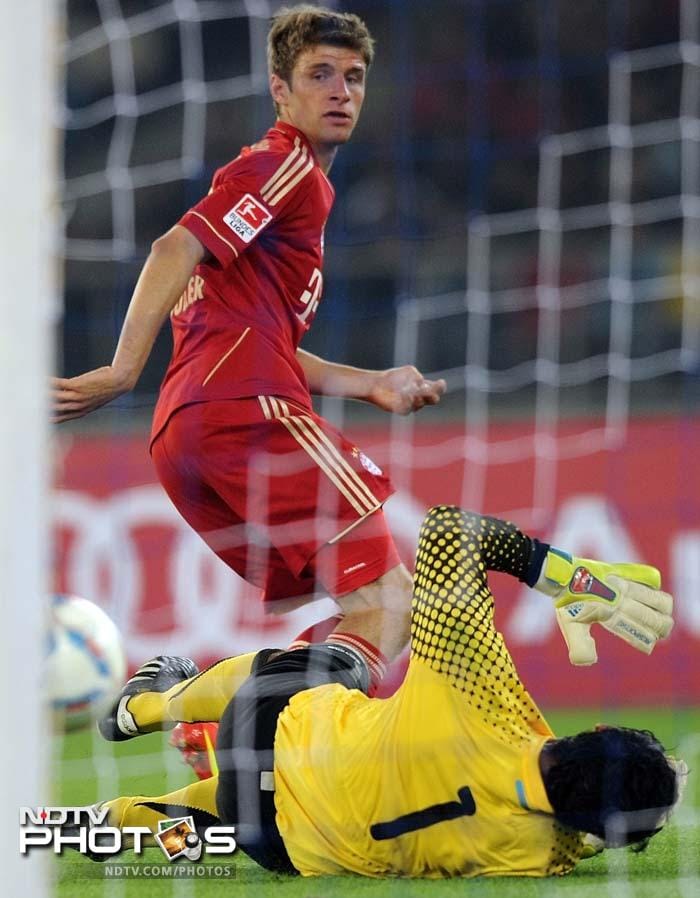 Muller was the hero of the first half with two goals to his name. He created chances as well and assisted the forward line.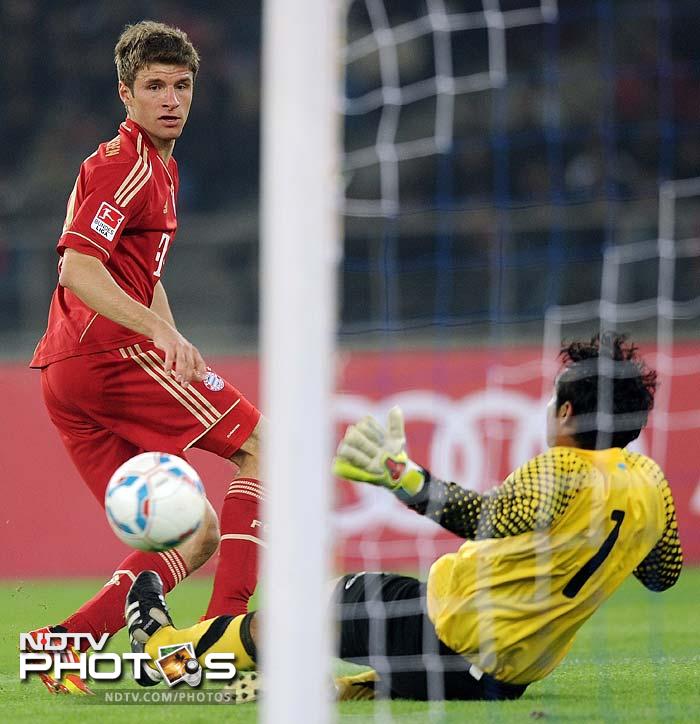 While the opening goal was scored by Mario Gomez (14'), it was Muller who scored his two in less than 10 minutes to put Bayern up 3-0.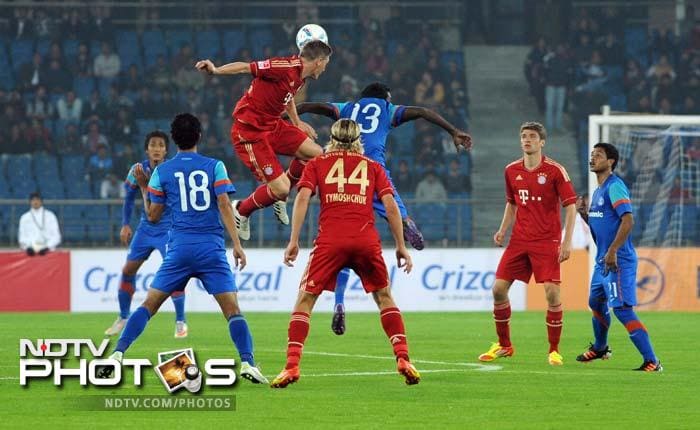 Bastian Schweinsteiger scored a sensational goal to complete the first half 4-0 and ravage India.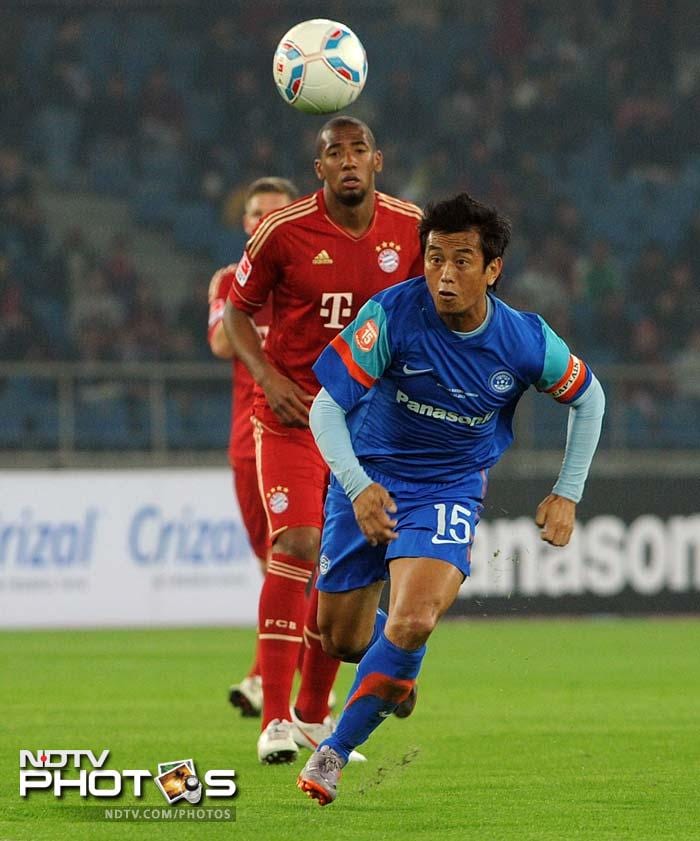 Indians showed a lot more spirit in the second half. Though attack was still a distant reality, the defense managed to hold ground.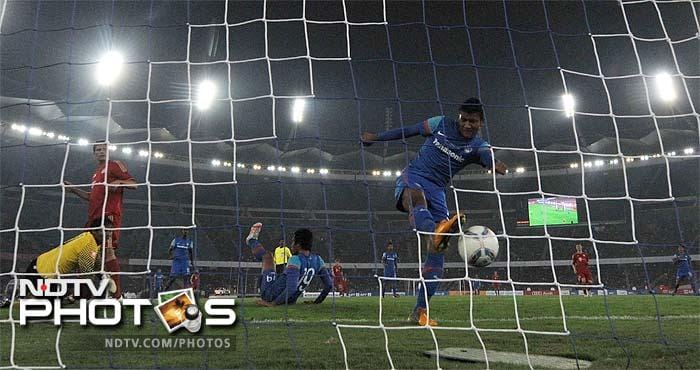 The chances Bayern created were thwarted or blocked and though not in the most convincing of manners, the scoreline remained unchanged.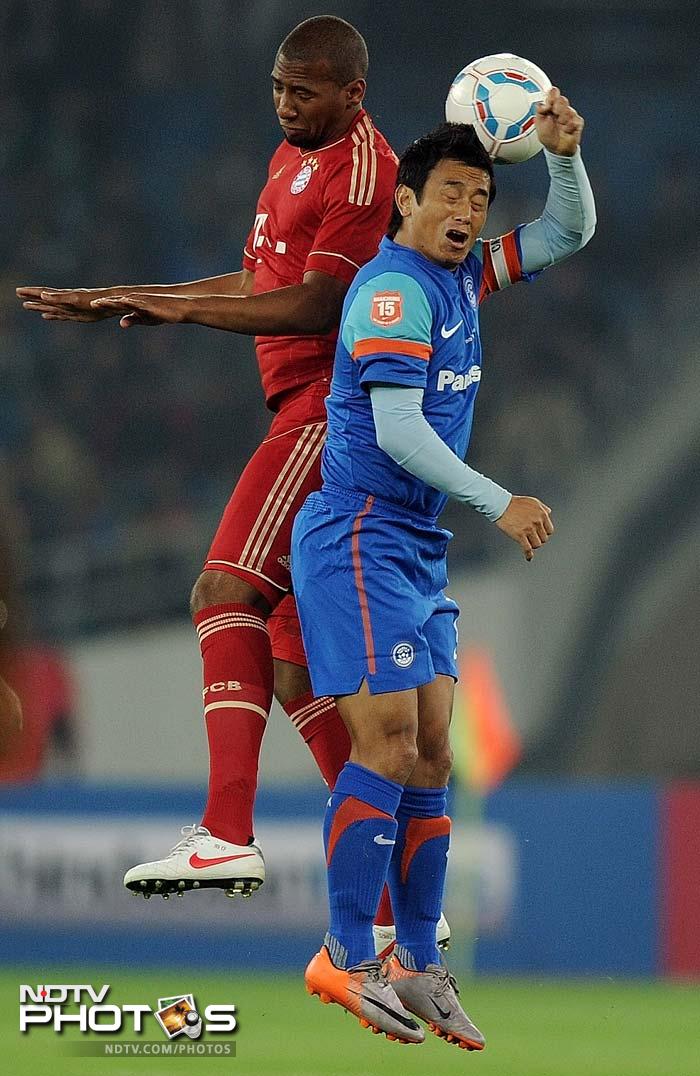 Bhutia played 85 minutes of the match and once called in for substitution, was bid farewell by a cheer that resounded all over the stadium.
A spirited effort in the second half help hosts restrict Bayern to the first- half scoreline as Bhaichung Bhutia played his last. A look. (AFP and AP images)