Sydney Sixers clinch a nail-biter against the Nashua Titans
It was last ball finish for the Aussie side to enter the Champions League T20 semi-finals.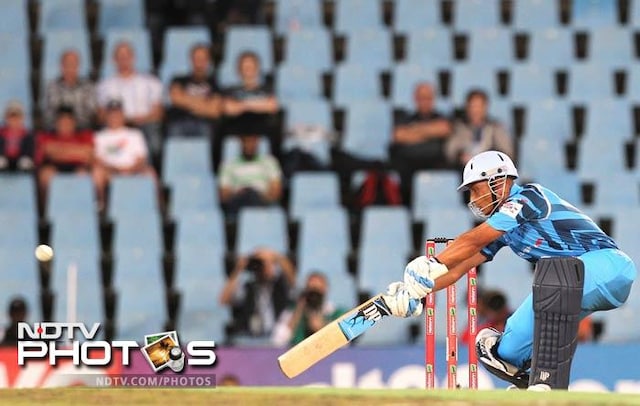 It was a slow start for the Nashua Titans, but Henry Davids batted right through the innings for his 44-ball 59. He hit 3 boundaries and 3 sixes. (AP & AFP photos)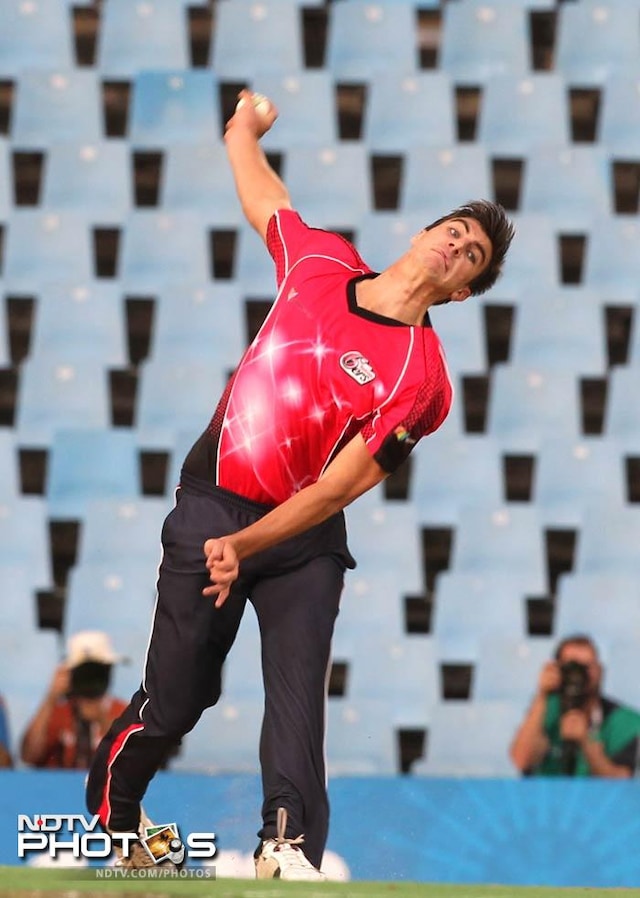 Pat Cummins was expected to deliver for the Australia side. But he took some real beating and went for 51 runs in his 4 overs for just one wicket.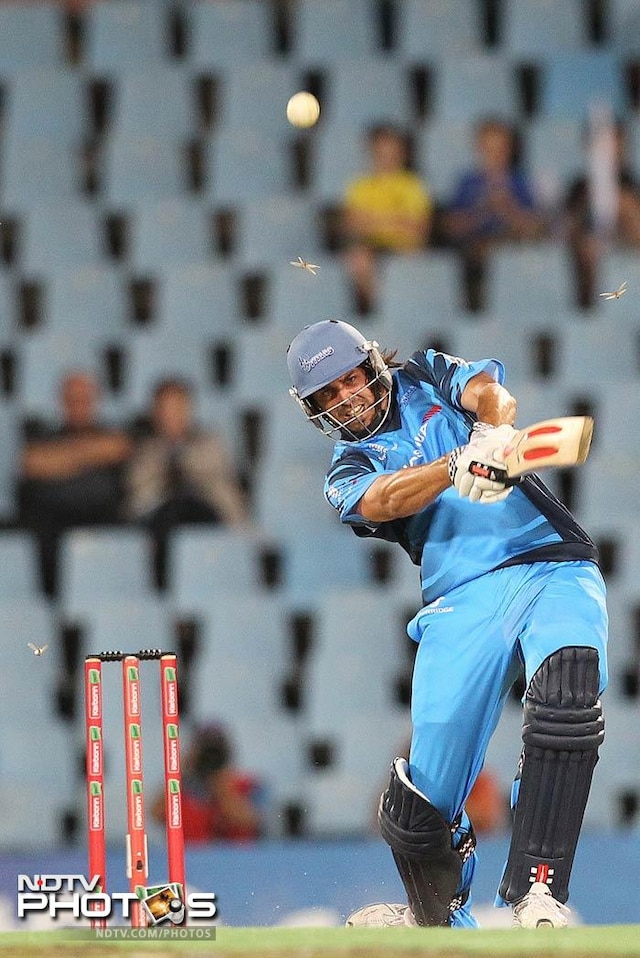 The Titans looked to finish on a low score -- until David Wise came out to bat. He scored the fastest 50 (off 25 balls) of this year's CLT20 en route a 27-ball 61.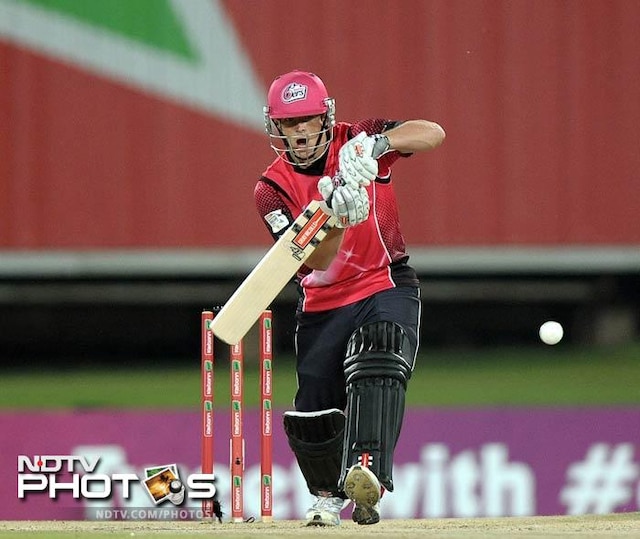 Sydney started off nicely with an opening stand of 54 runs. Stephen O'Keefe scored 32.
Michael Lumb was the more attacking partner in the opening stand as he scored 33 from 19 balls.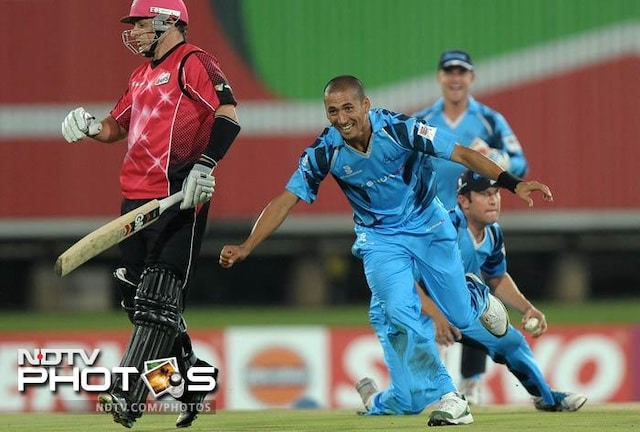 Thomas Alfonso pulled back the strings with two wickets to bring the home side on track in the semi finals.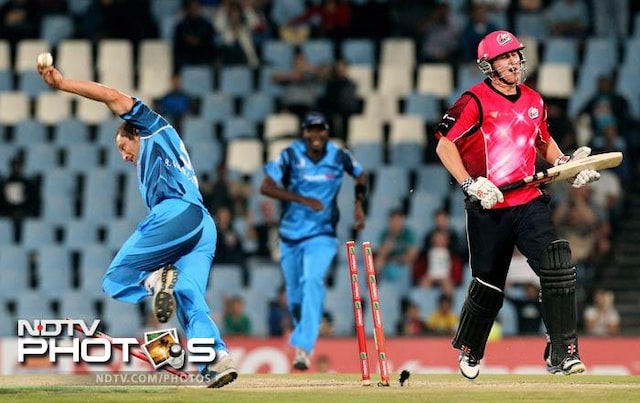 Roelf ven der Merwe affected a sharp run-out, apart from picking up the wicket of Ben Rohrer to turn the momentum in Titans' favour.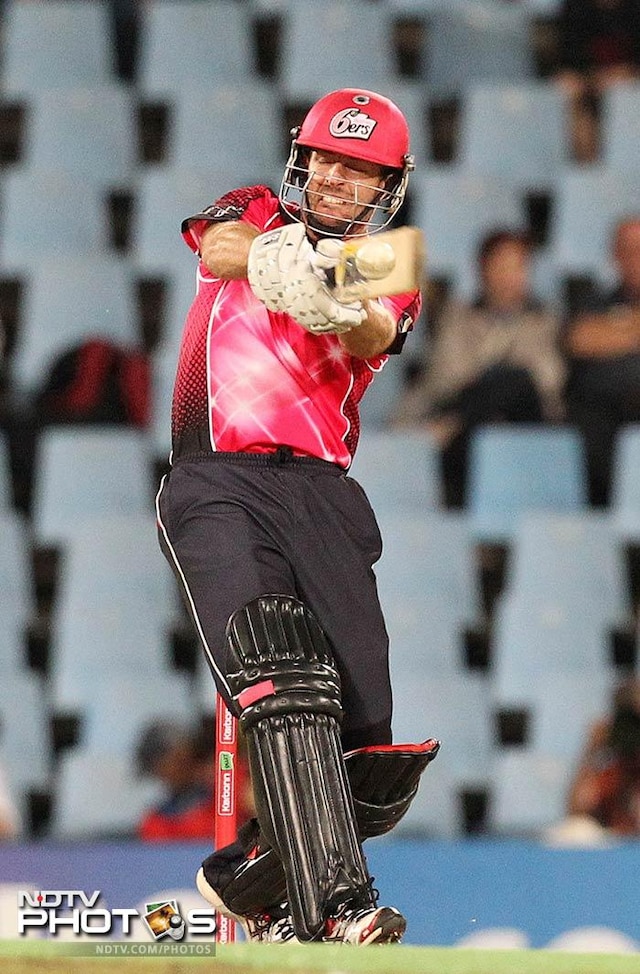 Ben Rohrer stuck on for 24 balls for his 21, but he was the only recognised batsman that the Sydney Sixers could rely on to pull off the game.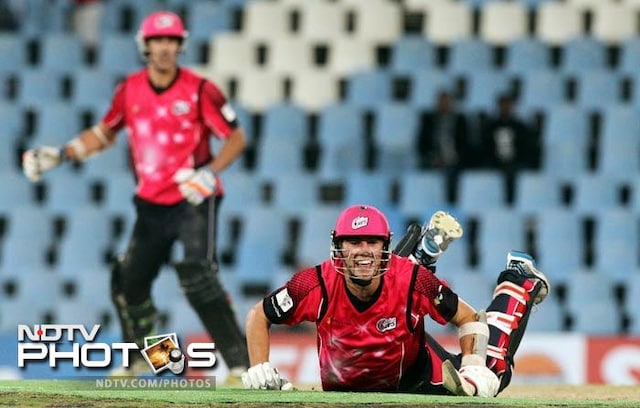 Pat Cummins may have gone for plenty while bowling, but he was destined to play another role on the day. The last ball was full of drama as one run was needed. Cummins crashed with Cornelius de Villiers and fell down, but just about managed to throw himself into the crease to pull off the winning run.