Sachin leads Mumbai Indians' training
Sachin Tendulkar may be 39 but he is always at the forefront of improving his cricketing skills. Mumbai Indians' training session ahead of Champions League T20 was no different. A look (Images: AFP and Mumbai Indians)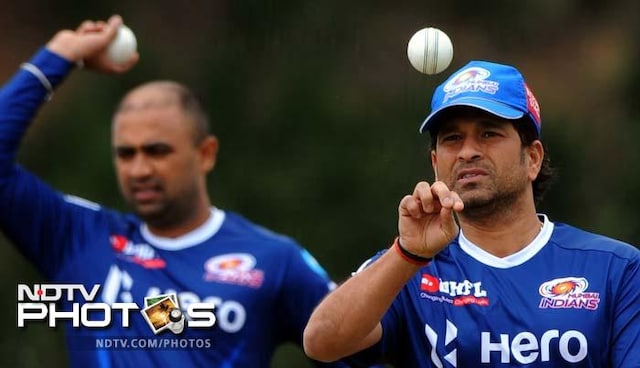 Sachin Tendulkar may be 39 but he is always at the forefront of improving his cricketing skills. Mumbai Indians' training session ahead of Champions League T20 was no different. A look (Images: AFP and Mumbai Indians)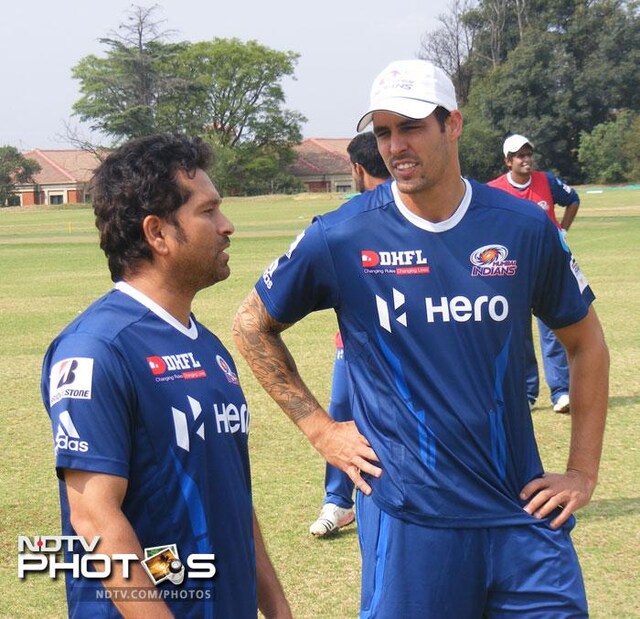 The veteran Indian batsman is seen here chatting with Aussie pacer Mitchell Johnson.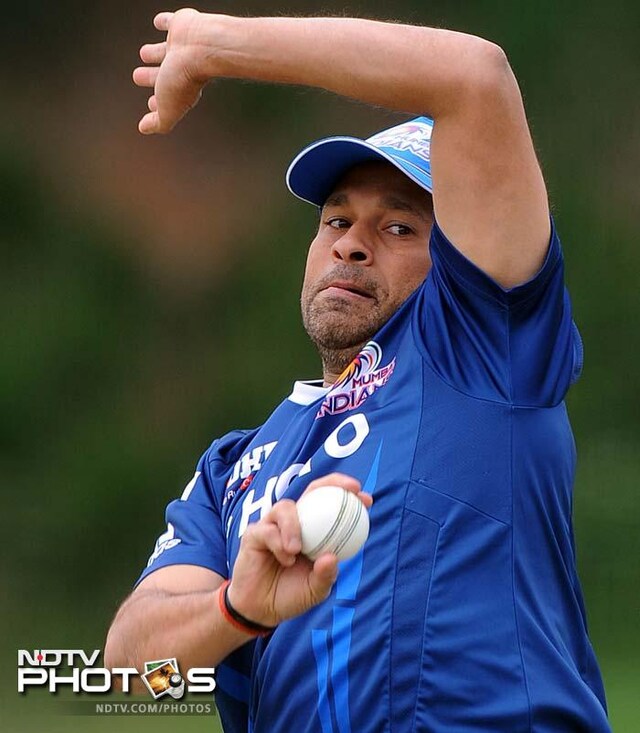 He was off the block and may have picked up a thing or two about bowling from his younger Australian counterpart.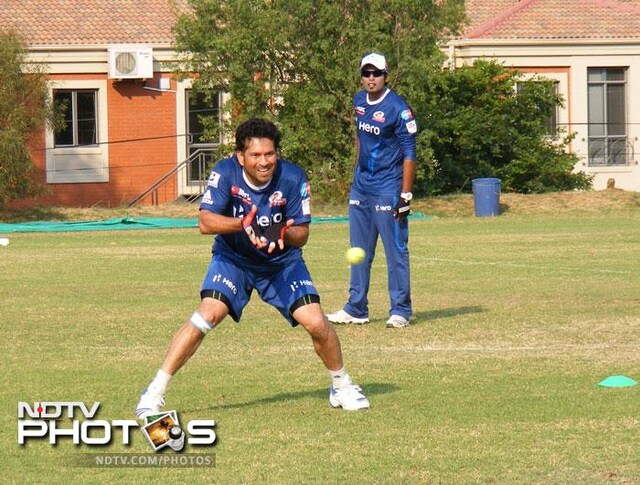 He also took some catching practice here in Johannesburg.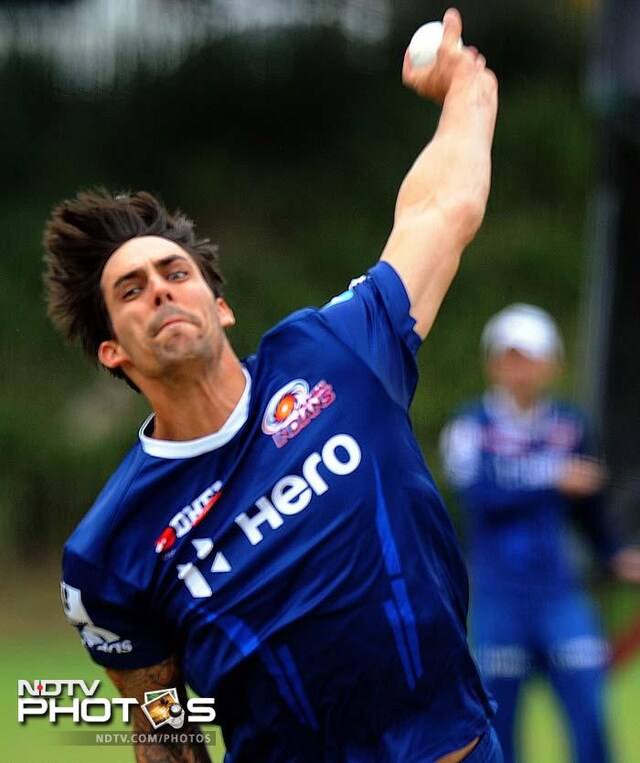 The others like Johnson soon got around to some serious training as well.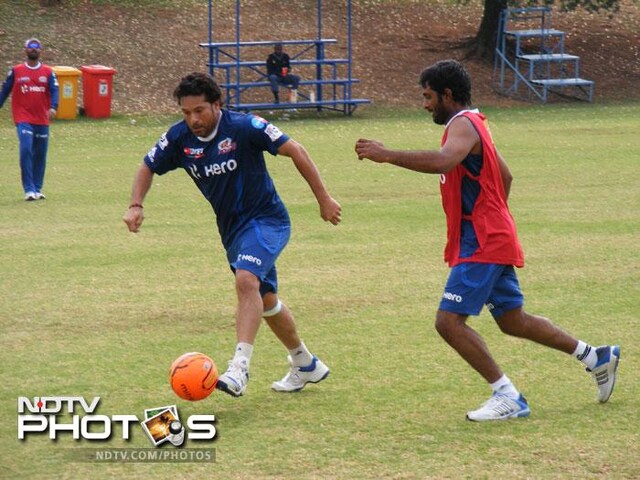 Sachin also got around to showcasing his football skills. Even as part of a training exercise, football can be exhausting but Sachin was enjoying himself.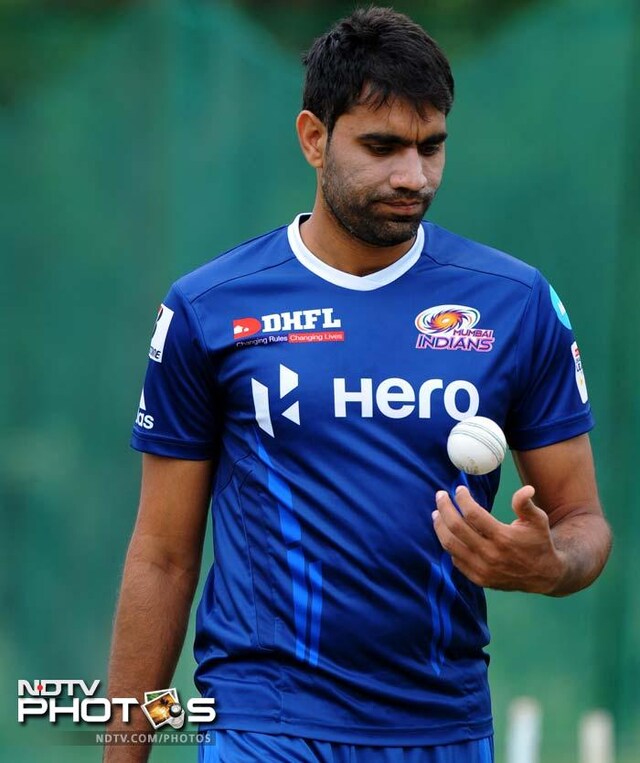 Munaf Patel was also present and he too is expected to play a crucial role once the tournament kicks off for the team.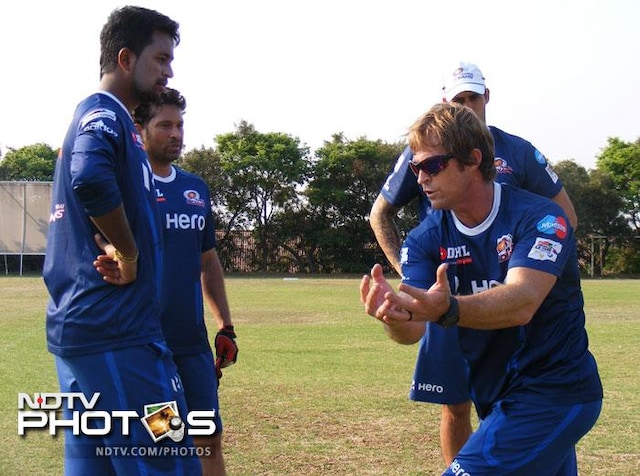 Members of the team pay attention to what fielding coach Jonty Rhodes has to say.