Asia Cup: India beat Afghanistan for consolation win
A relaxed Indian team thrashed minnows Afghanistan by 8 wickets in an inconsequential Asia Cup match to bring their campaign to an end on a pseudo high, in Mirpur. <br><br>Here are the highlights from the match. (All images courtesy AFP and AP)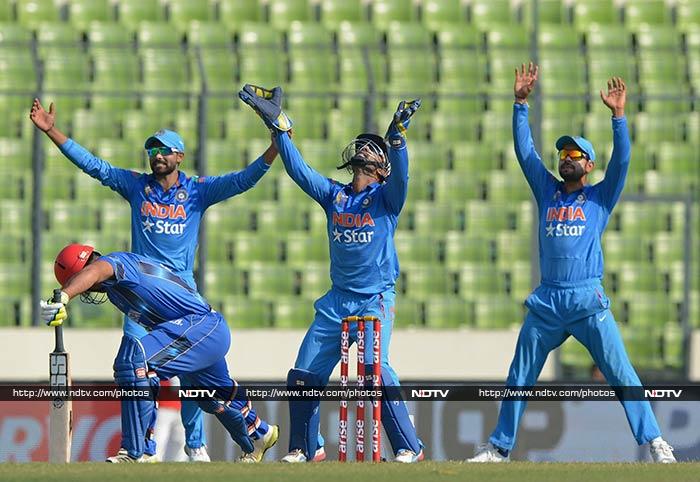 A relaxed Indian team thrashed minnows Afghanistan by 8 wickets in an inconsequential Asia Cup match to bring their campaign to an end on a pseudo high, in Mirpur. <br><br>Here are the highlights from the match. (All images courtesy AFP and AP)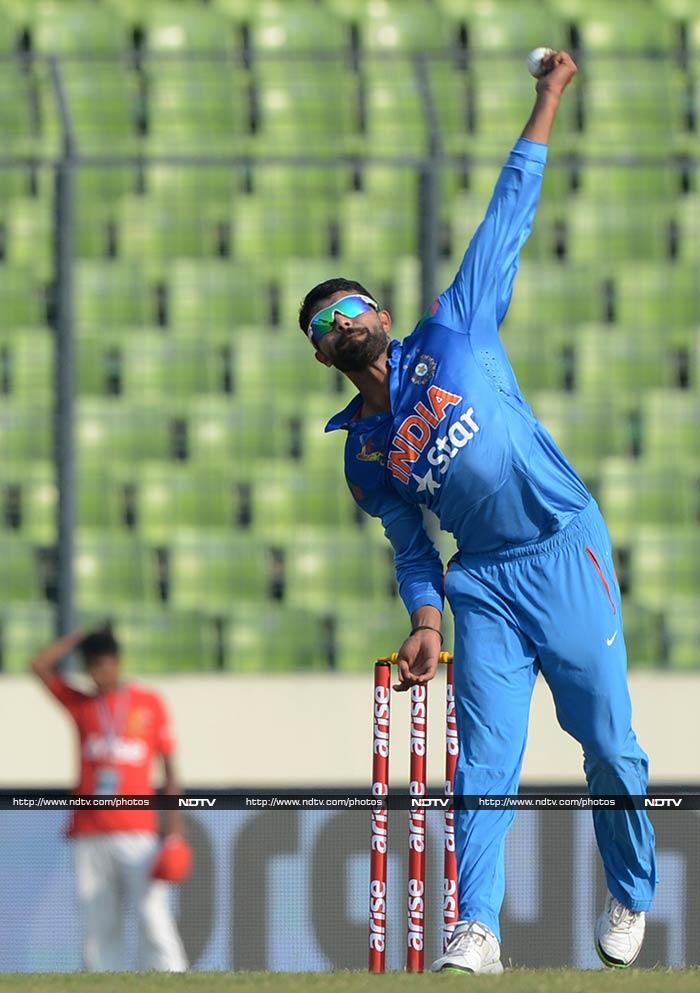 Ravindra Jadeja's spin was responsible for 'terrorising' Afghanistan batsmen as the spinner claimed four wickets to dismantle the team.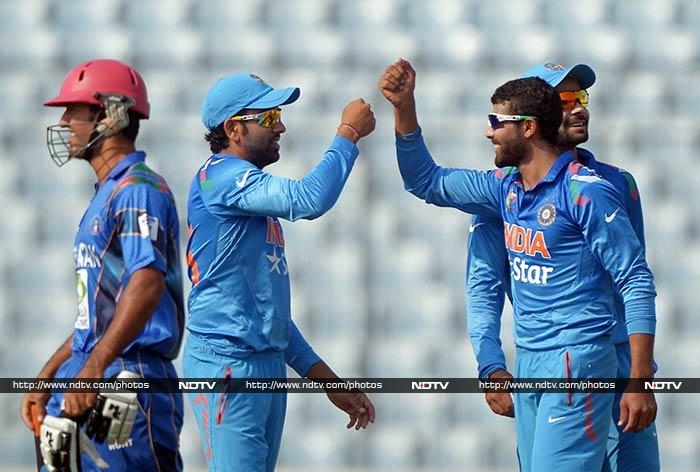 Afghanistan had no answer to India's spin attack as Jadeja finished with figures of 4/30 while Ravichandran Ashwin finished with 3/31.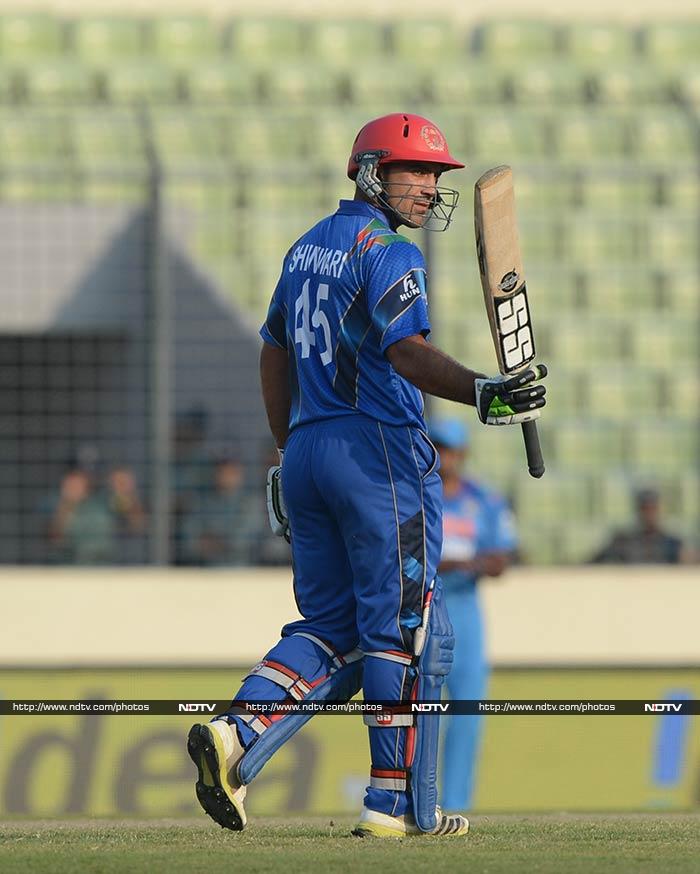 In fact what could have been an even more embarrassing performance was slightly improved by Samiullah Shenwari who hit a fifty to help his side post 159.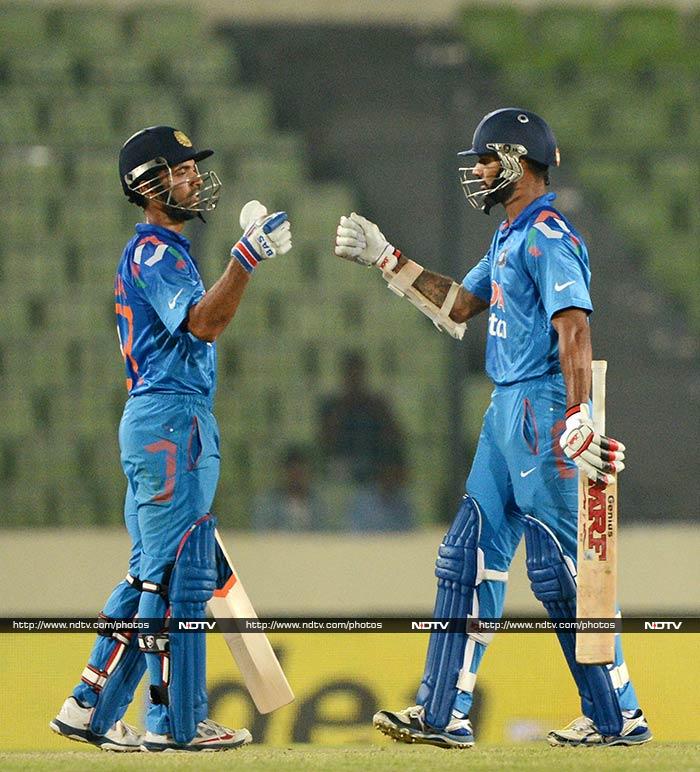 Indian openers Ajinkya Rahane (left) and Shikhar Dhawan hit fifties in reply.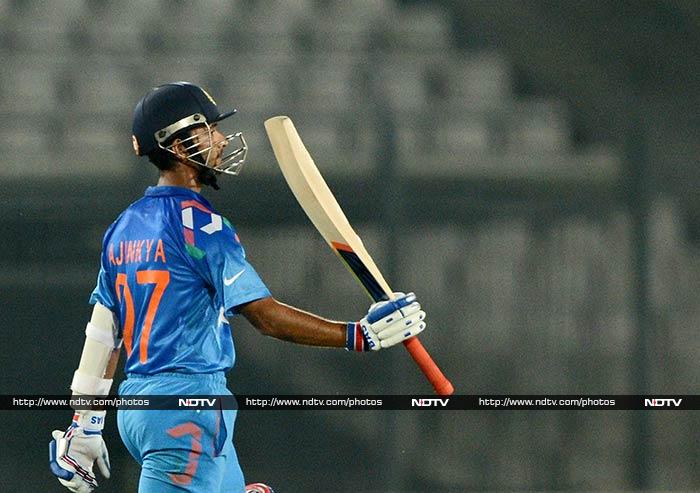 While Rahane (in pic) scored 56 off 66, Dhawan hit a 78-ball 60 before falling.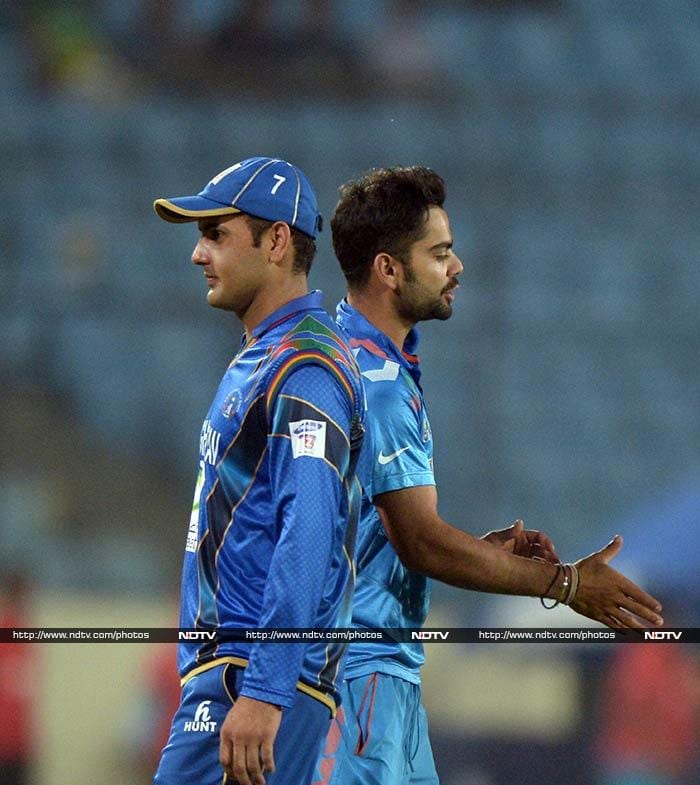 India had no trouble however as the team won the match by 8 wickets in the 33rd over.