Twitter hit by Murray mania after Wimbledon glory
Andy Murray ended Britain's agonising 77-year wait for a Wimbledon men's singles champion on Sunday when he destroyed Novak Djokovic, 6-4, 7-5, 6-4 in the blistering heat of the All England Club.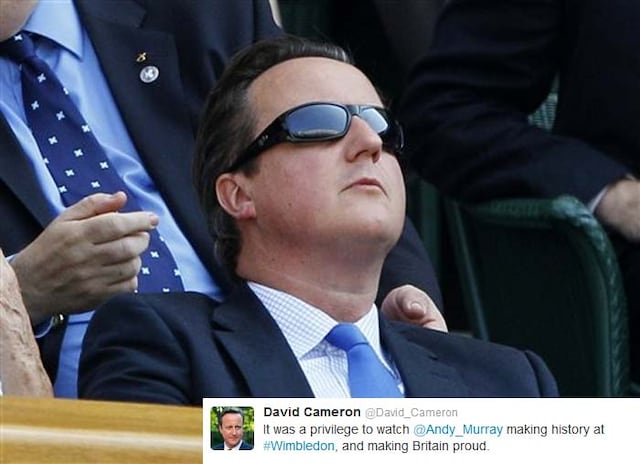 David Cameron (@David_Cameron): It was a privilege to watch @andy_murray making history at #Wimbledon, and making Britain proud.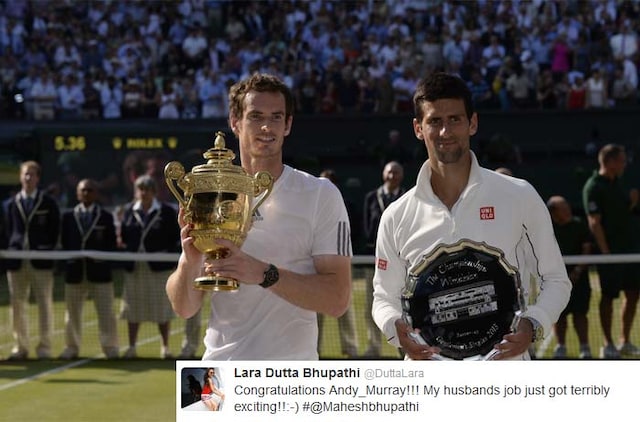 Lara Dutta Bhupathi (@DuttaLara): Congratulations Andy_Murray!!! My husbands job just got terribly exciting!!:-) #@Maheshbhupathi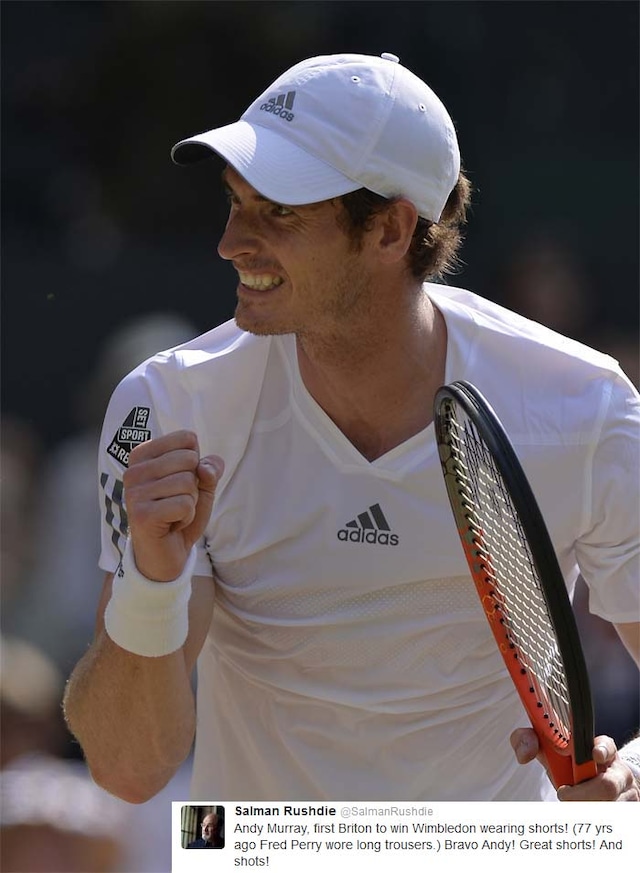 Salman Rushdie (@SalmanRushdie): Andy Murray, first Briton to win Wimbledon wearing shorts! (77 yrs ago Fred Perry wore long trousers.) Bravo Andy! Great shorts! And shots!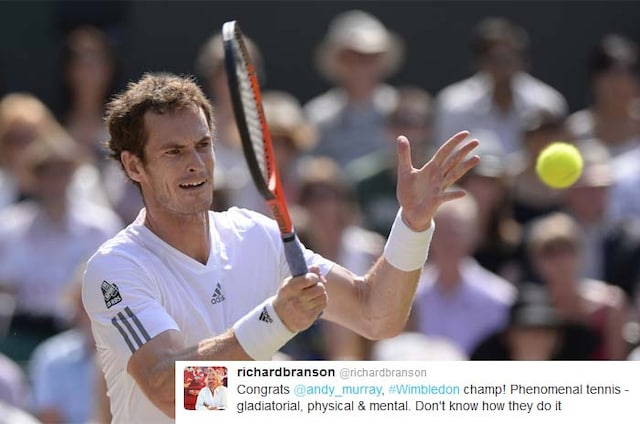 richardbranson (@richardbranson): Congrats @andy_murray, #Wimbledon champ! Phenomenal tennis - gladiatorial, physical & mental. Don't know how they do it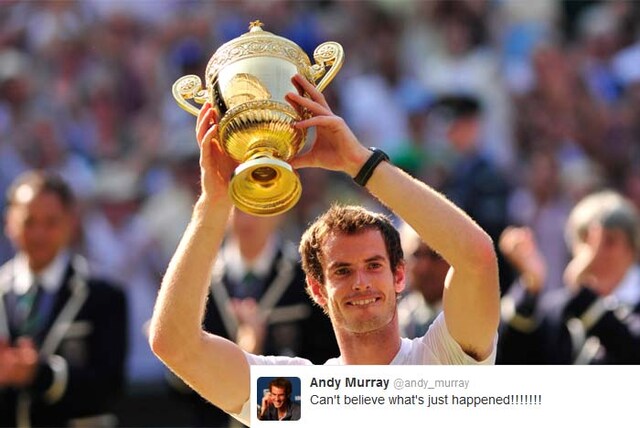 Andy Murray (@andy_murray): Can't believe what's just happened!!!!!!!
Omar Abdullah (@abdullah_omar): Enjoying victory is easy but being gracious in defeat is the mark of a true champion. Well done #djokovic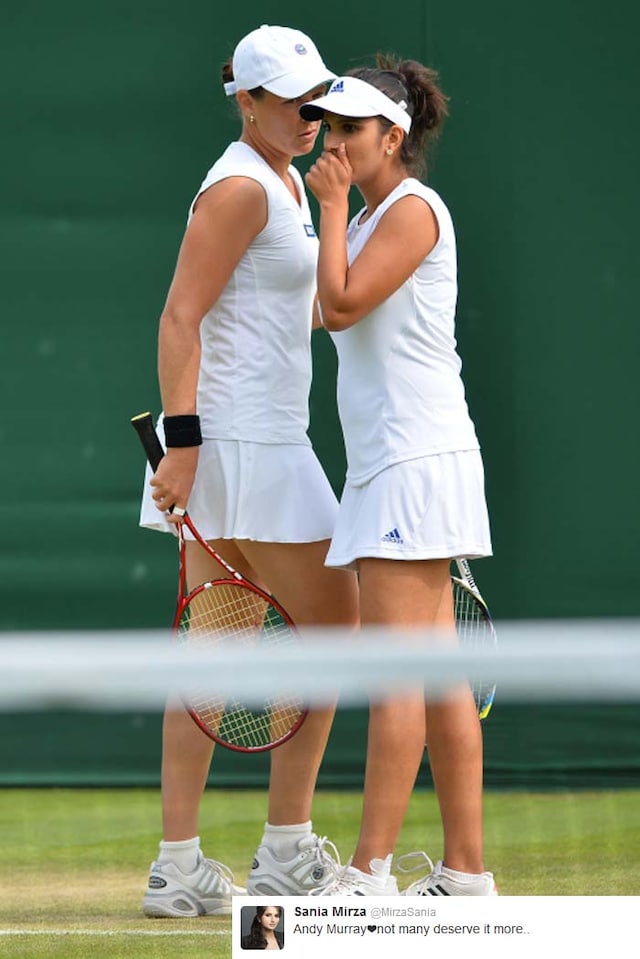 Sania Mirza (@MirzaSania): Andy Murray?not many deserve it more..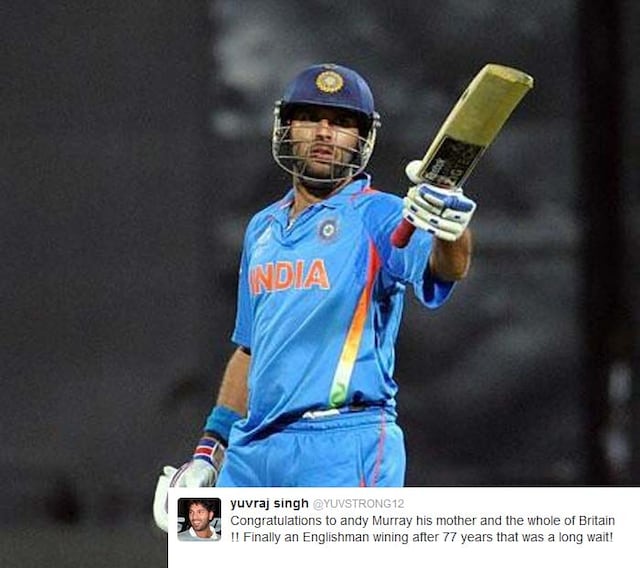 yuvraj singh (@YUVSTRONG12): Congratulations to andy Murray his mother and the whole of Britain !! Finally an Englishman wining after 77 years that was a long wait!