US Open: This is where celebrities enjoy tennis at its best
US Open has a long list of on-court celebrities, almost as extensive as the list of celebrities who make it a point to catch the tennis action live each time it comes to New York.

Take a look at some of the TV and movie celebrities who came to enjoy the sport here.

All images courtesy: AFP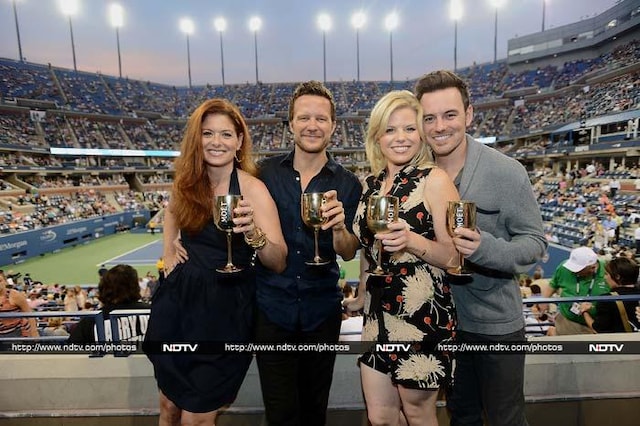 US Open has a long list of on-court celebrities, almost as extensive as the list of celebrities who make it a point to catch the tennis action live each time it comes to New York.

Take a look at some of the TV and movie celebrities who came to enjoy the sport here.

All images courtesy: AFP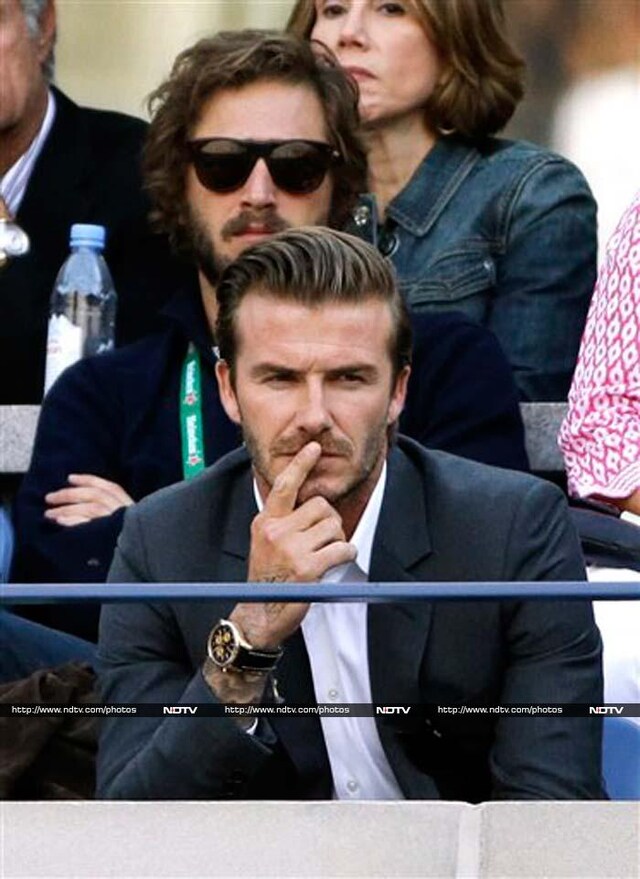 David Beckham was present for the men's singles final match between Rafael Nadal and Novak Djokovic.

The immensely popular footballer was completely engrossed in the proceedings on court.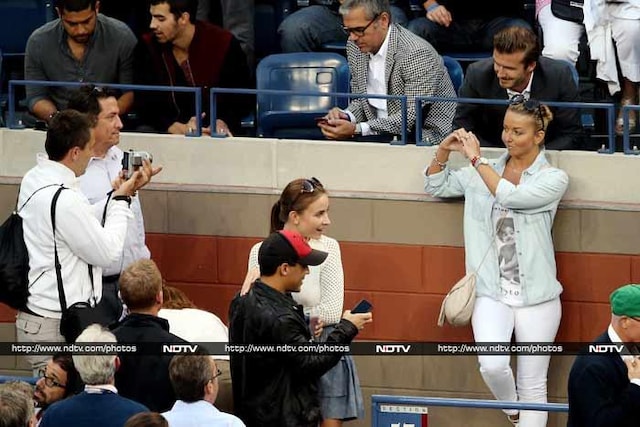 Beckham however did oblige eager fans by posing with them even while Nadal was taking a lead against Djokovic.

Click on for more celebrities who registered their attendance at the Arthur Ashe Stadium during the course of US Open 2013.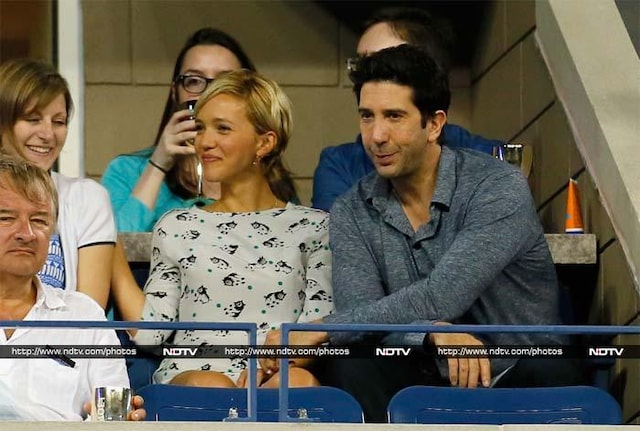 You know him best as Ross Geller from the superhit TV show Friends.

David Schwimmer, as he would rather be known to the world, was with his wife Zoe Buckman to watch Serena Williams play Spain's Carla Suarez.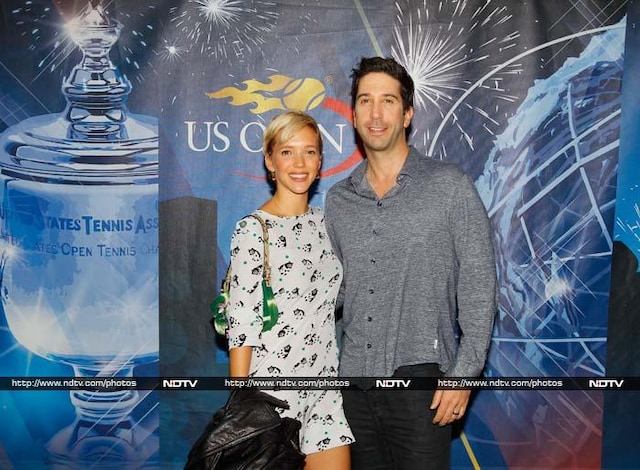 The cute couple also stopped to oblige and pose for the waiting camerapersons.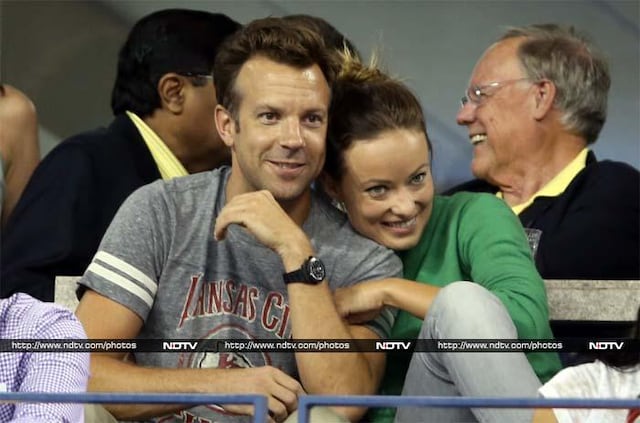 An absolutely stunning Olivia Wilde is seen here with Jason Sudeikis, cuddling up as they watched the first round action.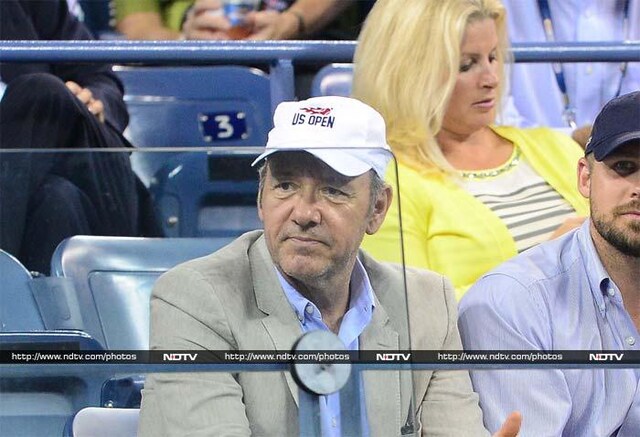 Actor, director, screenwriter, producer and a tennis fan!

Kevin Spacey watches Serbia's tennis player Novak Djokovic plays Portugal's Joao Sousa.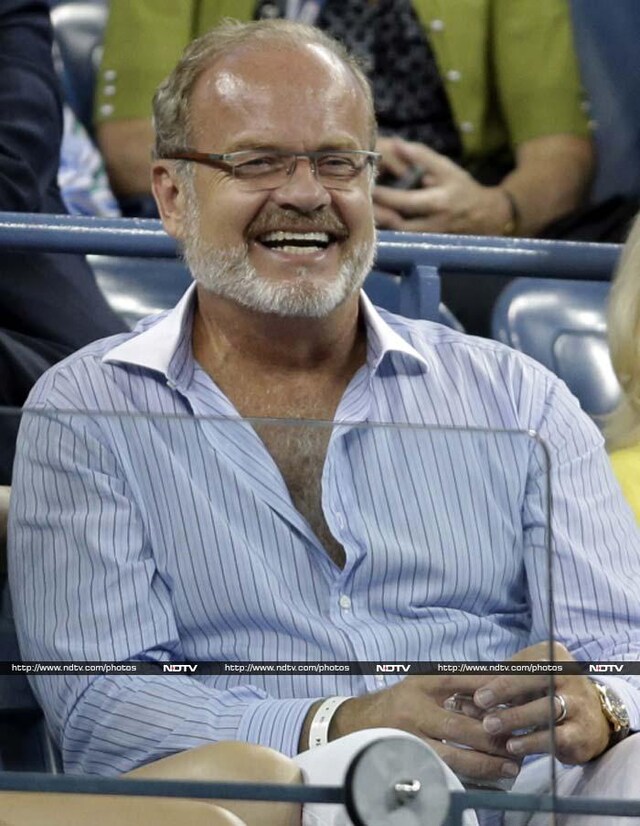 Actor Kelsey Grammer was also present when Djokovic took on Sousa but unlike Spacey, seems to have found his man winning.

This image is courtesy AP.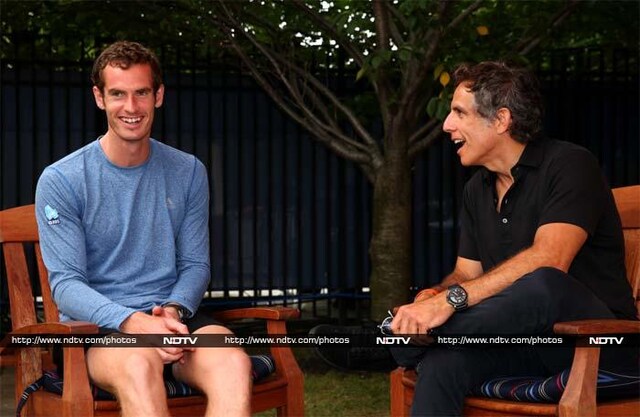 Look who Andy Murray bumped into.

The Scott seems to have had a rather good time when he met actor Ben Stiller.
Andy, Ben and Christine Taylor share a light moment.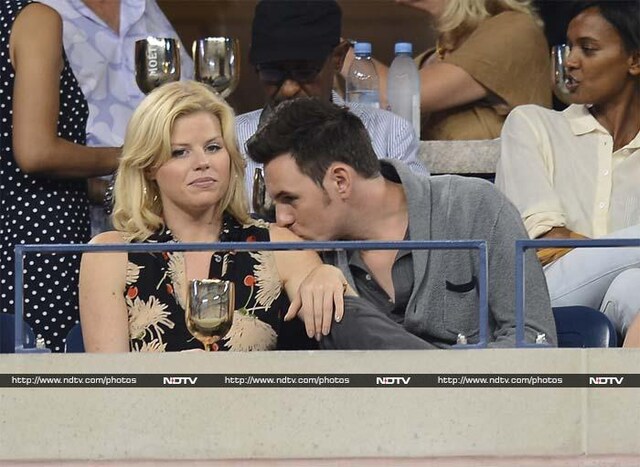 Brian Gallagher seems to have a lot of love to offer but for once, actress Megan Hilty is too busy soaking the tennis action to return the affection, it seems.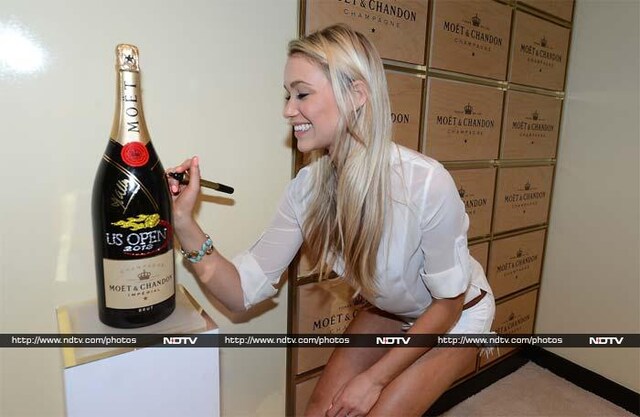 And no celebrity engagement is complete without the customary champagne.

Actor Katrina Bowden signs off on a bottle to truly show the splendour of US Open 2013.